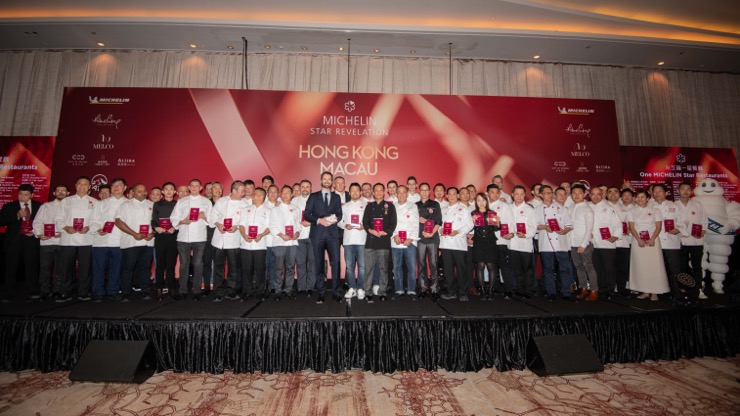 by Aude Camus

The 2020 Michelin Guide list of restaurants for Hong Kong and Macau was announced today at the Grand Hyatt Macau and I was there to greet the 90 awarded restaurants.

Any big surprises this year? Not really. But still a lot of happy news and probably also a few disappointed persons. The biggest surprise might probably be the downgrade of Hong Kong acclaimed restaurant Bo Innovation from three to two stars, proving once again than nothing is forever.

As for some happy news, twelve new restaurants are newly awarded this year with one Michelin star while four others are upgraded such as beautiful and tasteful Arbor proudly gaining its second star.

Oh and you know me, I'm French and I can't help it so of course I had to mention that French chefs shined on stage yesterday with no less than 14 French restaurants awarded with one to three stars including four new awardees.

Check out the full list of Hong Kong and Macau Michelin restaurants below, discover which ones are new to the list, which ones have been promoted or downgraded and rediscover our review of some of the restaurants and our interviews of their chefs.



Three star restaurants:
Caprice -
REDISCOVER OUR INTERVIEW OF CHEF GUILLAUME GALLIOT
Jade Dragon (Macau)
Forum (promoted from two to three stars)
L'Atelier de Joël Robuchon
Lung King Heen
8½ Otto e Mezzo – Bombana
Robuchon au Dôme (Macau)
Sushi Shikon (promoted from two to three stars)
T'ang Court
The Eight (Macau)
Two star restaurants:

One star restaurants: