by Aude Camus

Is it me or has French fine dining really been a thing lately in Hong Kong? I can easily name 4-5 French gastronomic restaurants which opened their doors in the past 12 months. Don't get me wrong, I am not at all complaining about this. Why would I? I do love French cuisine (you can take the girl out of France but you can't take France out of the girl … here if you want to rediscover our review of the latest French opening in town: Louise ) and also really enjoy meeting chefs and getting to know a bit more about their life in Hong Kong and their favorite foodie places (have you read my interview of Chef Olivier Elzer at L'Envol already? ). But if you think French fine dining is just a fleeting trend, I'm sorry to tell you you couldn't be more wrong. Us French didn't wait for the British to return Hong Kong to China (1997) to bring a touch of that French "je ne sais quoi"to the Fragrant Harbour. I am actually, today, taking you with me to a French institution opened in 1953: Gaddi's at The Peninsula Hong Kong, a restaurant named after Leo Gaddi, a former general manager of the hotel. The legendary restaurant recently welcomed on board a new Chef, Albin Gobil, coming all the way from … can you guess? France, of course!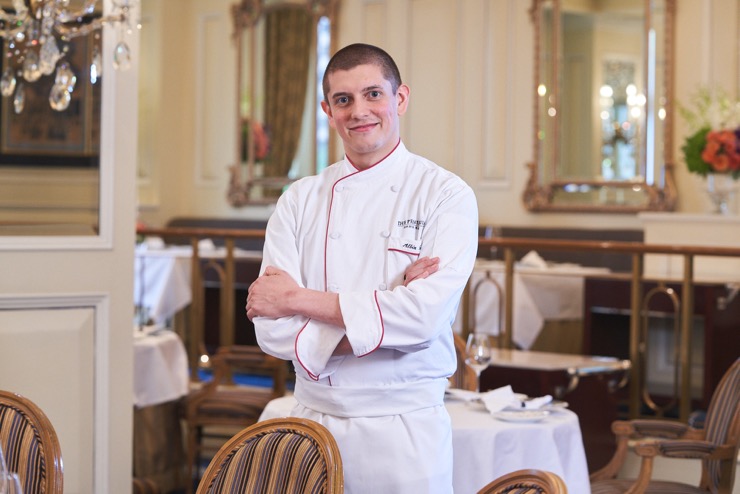 Hi Chef! Lovely to meet you and welcome to Hong Kong! I guess those first few months in the city had gone in the blink of an eye. Would you share a bit more about yourself, your background and what made you come here to Hong Kong?
Sure. Being a chef is what I have wanted since the tender age of 8 when I started making cakes and sweets. At the age of 14, I started an apprenticeship and for me, it was the beginning of a fantastic adventure.

Before moving to Hong Kong, I was in London where I spent more than 10 years working for two iconic French restaurants: Hélène Darroze at The Connaught (Two Michelin Star) and L'Atelier de Joel Robuchon (1 Michelin Star).

I didn't really choose Hong Kong, to be honest I didn't come for the city but for Gaddi's and The Peninsula as I believe it is one of the once-in-a-lifetime opportunities to be in such a classic and world-renowned institution.


Correct me if I am wrong, but I it is first time you are working in Asia, right? How is it like to be a French chef in Asia and more specifically in Hong Kong? You have only been on board for a few months, but are you already feeling some specificities in regard to what customers like and don't like here?
I am lucky to be supported and work hands in hands with a local team so I can always ask for their opinions and feedbacks during the food tastings. It is true that our tastes are not always the same and I sometimes twist a bit my dishes and adapt the seasonings to make sure they will please the local palates.


You have a track-record of working in Michelin Star restaurants. Are Michelin Stars something you're aiming at in your career?
I have indeed been working in Michelin Star restaurants for the past ten years and it has been great inspiration to my career: the endless pursuit of perfection, the respect of the products, the consistency … Keeping the same standards and further elevate the guest experience at Gaddi's is definitely what I am working on, on a daily basis, and obtaining a Michelin Star would be a very encouraging recognition of my hard work.


Have you been able to explore a bit of the local dining scene already? If so, what do you think about it. Do you already have places you like and frequently go back to?
Although I am a French chef, I would say Chinese food flatters my palate the most and when I am not on duty, I'm always on the hunt for a new Dim Sum restaurant to try.


You describe your cuisine as "modern classic" with a less is more approach. Can you further explain what it means?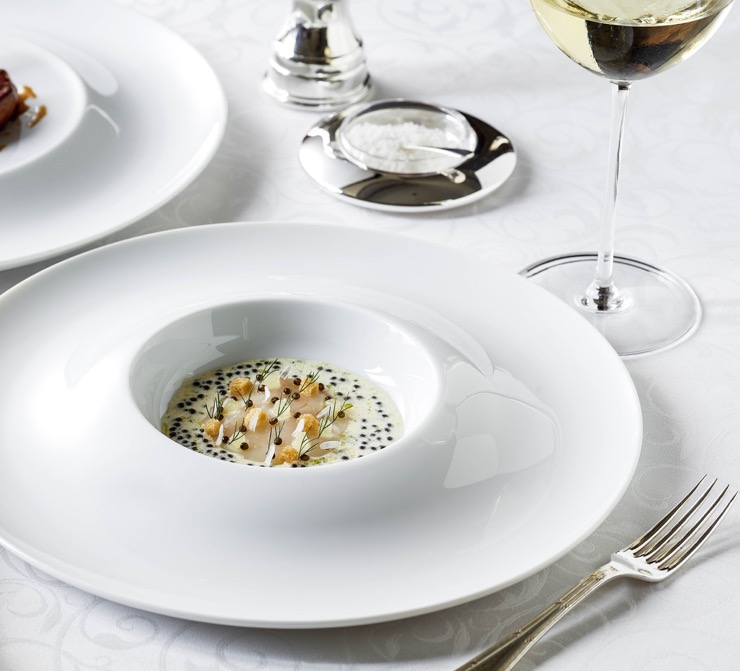 A less-is-more approach is an approach that allows the carefully selected flavours of each dish to shine through with minimal distraction. I firmly believe that simple cooking can bring to life the true essence and flavour of the finest ingredients that we have – so my culinary philosophy is all about showcasing the unique characteristic of each product while bringing a contemporary twist to classic French cooking with a surprising spice or an unexpected combination of ingredients as highlight.


What would you say are your signature dishes?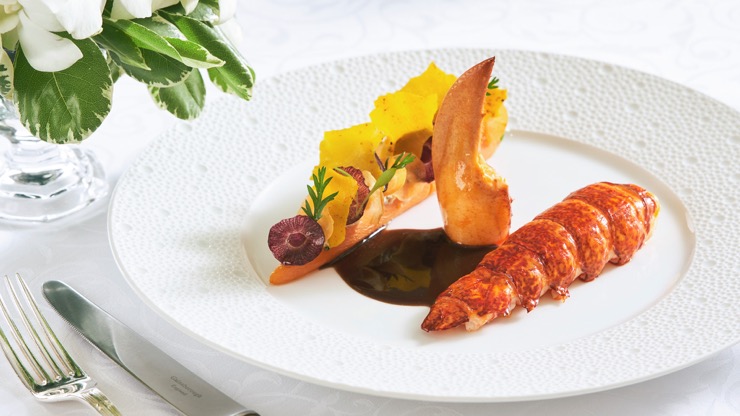 The Beef and oyster tartare with Kristal caviar, shiso, potato and quail egg and the Poached Blue Brittany lobster with red wine sauce, young carrots and smoked ricotta because they perfectly illustrate my culinary philosophy.


Do you think being in Asia will influence your cooking in the future? Are you, at some point, planning to use some local ingredients / local techniques or infused your French cuisine with Asian flavours?
Working in Hong Kong for the first time definitely encourages me to explore a wide range of exotic ingredients which I wouldn't be able to find in Europe. You may spot out an Asian flair with a classic French approach in my dishes, for example, the use of shiso in Beef and oyster tartare with Kristal caviar, shiso, potato and quail eggand miso inMiéral pigeon with Mara des Bois strawberries, miso condiment, gnocchi and balsamico vinegarso yes, being in Asia inspires me to discover and work with local ingredients and flavours.