by Aude Camus
Last week, iconic Chef Alain Ducasse was in town to welcome Guillaume Katola his new Executive Chef at
Rech by Alain Ducasse
. Guillaume is new to Hong Kong but definitely not new to the Ducasse's family since he has been with the Chef for over a decade working at several of the most emblematic Ducasse's restaurants such as
Jules Verne
at the Eiffel Tower or
Benoit
in Paris but also
Ore
in Versailles. A new Executive Chef, isn't it the perfect excuse for me to soon pay a little visit to
Rech by Alain Ducasse
which I absolutely love?
Being invited to the cocktail reception and knowing that Alain Ducasse was in town, I thought I should give it a go and asked if there was any chance I could steal a few minutes from the Chef's precious time. He is a busy man, 30 restaurants across 7 countries and 21 Michelin stars, but lucky me I had the opportunity to share 30 min of his life.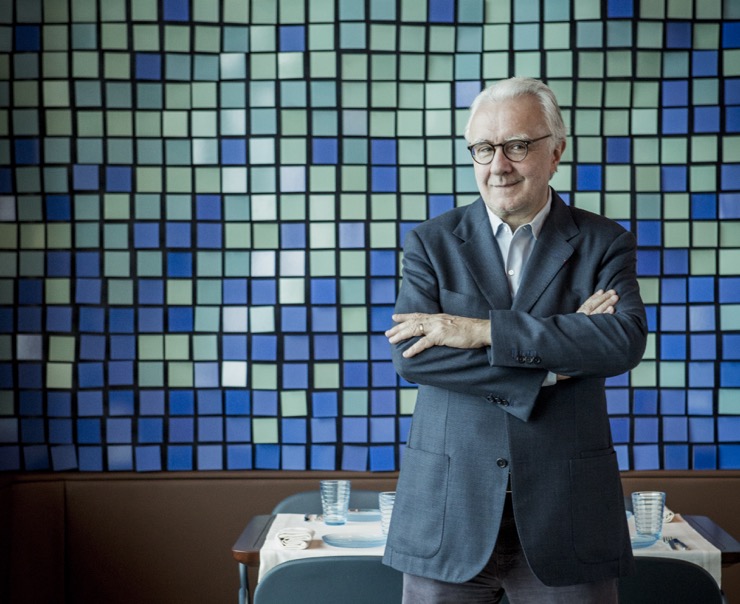 (c): Pierre Monetta
Good morning Alain Ducasse and thanks for having me today. You have today 30 restaurants across the globe, why in 2003 have you decided to come to Hong Kong?
If I am not mistaken, I think we were the first one to come to Hong Kong back then. There was no other expat restaurant like us. I loved Hong Kong very much, I had been there before and even stayed at this hotel 30 years ago when it was still the Regent (
editor's note

: the Intercontinental Hong Kong will undergo major renovation in 2020 following which it will be rebranded back as the Regent
). I even had dinner at this exact restaurant, Plume it was named at that time. So, it was funny that 15 years later they would offer me to open my restaurant here.
So, the Intercontinental Hong Kong came looking for you?
Yes indeed.
Was Hong Kong the first Asian country you were opening a restaurant in?
It was pretty much at the same time as Tokyo. I cannot really say which one was before the other.
I love to be the first one. I love betting on a place. I don't see the point of being the twentieth one. Hong Kong is such a dynamic place and it was a very strategic move. The way the FnB scene has changed here over the past 15 years … it's not an evolution but more of a revolution.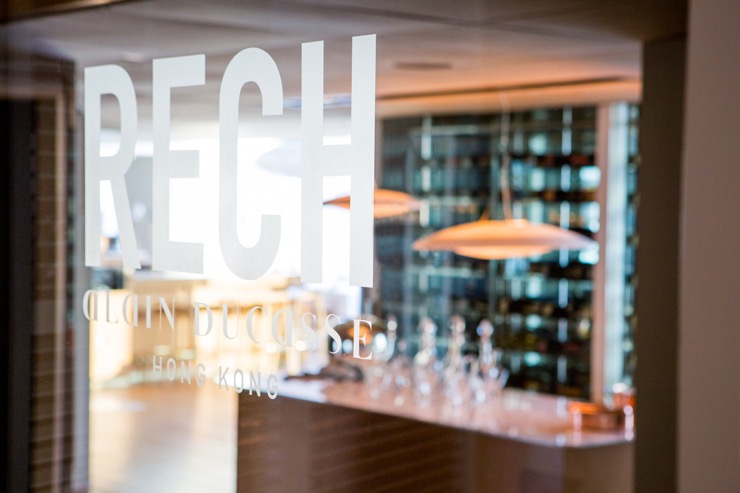 (c): Pierre Monetta
When opening the restaurant in 2003, you started with Spoon before renovating and rebranding as Rech by Alain Ducasse in 2017. Why this move? And why going for a French seafood concept rather than any of your other concept?
I'll tell you what, a concept is not meant to last more than 12 to 15 years. It was time to change and I wanted to offer something different. Here in Hong Kong, the locals love seafood, so I wanted to have them discover another way of cooking and therefore enjoying it. Plus, don't you think the place, with this amazing view over the Victoria Harbour, was meant to be a seafood restaurant?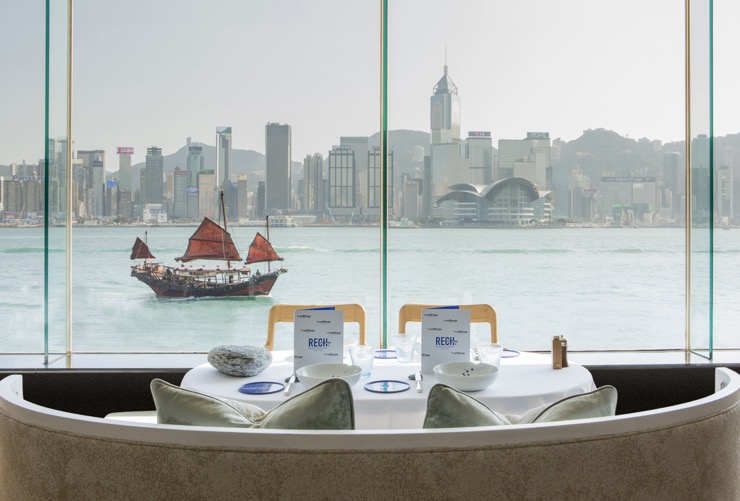 (c): Pierre Monetta
I know that sourcing seasonal and local products is at the core of your cuisine. Yet, here in Hong Kong you are bringing French seafood. Why so?
It's true that here most of our products are imported. We do work with local products when we can which is when the quality is equal to what we could have sourced in France. I would say that we are working with 80% French products and 20% local ones. Unfortunately, local sourcing isn't equally possible in each and every country we are located in. In Japan we do source locally because the country has such a rich variety and quality of products, but Hong Kong is different. Something we never compromise with thought is the traceability of our products. No matter where we are in the world, we know where our products come from and we share this information with our clients because they also want to know.
You are coming to Hong Kong 3 to 4 times a year; do you personally know some of the Michelin-starred chefs in town?
I do know Richard Ekkebus (
editor's note

: Executive Chef Amber at The Landmark Mandarin Oriental
). I've known him for year. He is such a great ambassador of French culinary tradition. I also know
Guillaume Galliot
from the Four Seasons.
If you had to tell me to go to one restaurant in Hong Kong?
I love
Ho Lee Fook
. Jowett (
editor's note: Executive Chef Ho Lee Fook
) is such a creative mind and has a vibrant cuisine mixing different cultures. And I also love the atmosphere of the place, very dynamic, very refreshing.
Speaking of mixing different cultures and cuisines, is this something that you are looking at for the future? Taking inspiration from the different countries you have restaurants in to develop a new cuisine?
Not at all. I'm French and I will always be cooking 100% French cuisine. I am not going to try and start to compete with chefs who have a unique savoir-faire, I would rather like to focus on my very own savoir-faire.
Any upcoming Ducasse openings?
Not in Hong Kong. Hong Kong will always be one restaurant only. But we are opening at the
Raffles Hotel Singapore
later on this year and also working on something in Bangkok.