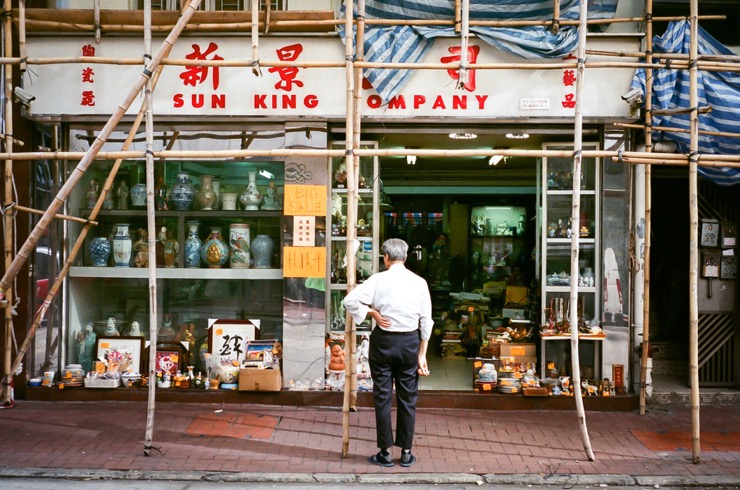 by Aude Camus
Can you guess what I love the most about my job? I mean, on top of getting invited to try out most of the new restaurants in town (food, food, food) … I'd say it's the opportunities to meet and interview such a variety of different people with different backgrounds, nationalities, jobs, personalities … Over the past few weeks I've been lucky enough to meet
Alain Ducasse
(was so excited about this one!), Nicolas Boutin – Executive Chef at Michelin-starred restaurant Epure (write-up coming-up soon),
Beth Wright
– lifestyle and nutrition coach – and
Tomi
– entrepreneur and founder of The Polishing Lounge … see such a variety of people!
Last person I shared coffee with? Douce d'Ivry, a French photographer based in Hong Kong whose pop and lively work paying homage to Hong Kong I fell in love with. Discussing with her and getting to better understand her work, I realized we were on a same mission: sharing our love for Hong Kong, her through her photos and me through my articles so what better idea than combining them both in one write-up?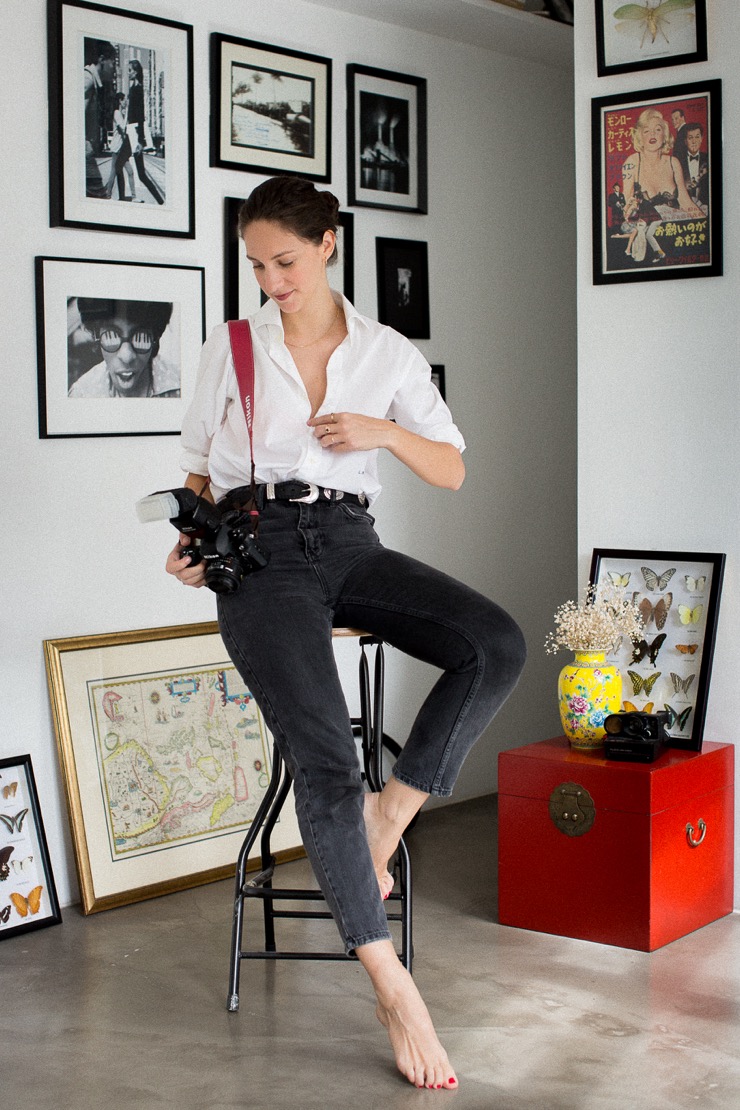 Hey Douce. Lovely to share coffee with you this morning. Can you tell me a bit more about yourself? I know that your first job wasn't as a photographer, how and when did you decide to make this move?
Indeed, I was in the audiovisual production industry before and have lived in Paris, London and Singapore.
I've moved to Hong Kong in 2016 and immediately fell in love with the city and its inspiring atmosphere. This is when I decided to do something new and become a photographer.

I learnt the very basics of photography from Youtube!

Thanks to my previous experience as an audiovisual producer, I knew perfectly how to organize a set and therefore I've been able to very quickly arrange my own photoshoots working with models, stylists, make-up artists …
Planning is a big and important part of my job because I work mainly with film-based photography meaning that I have either 12 or 36 photos max per film.

How would you describe your style as a photographer?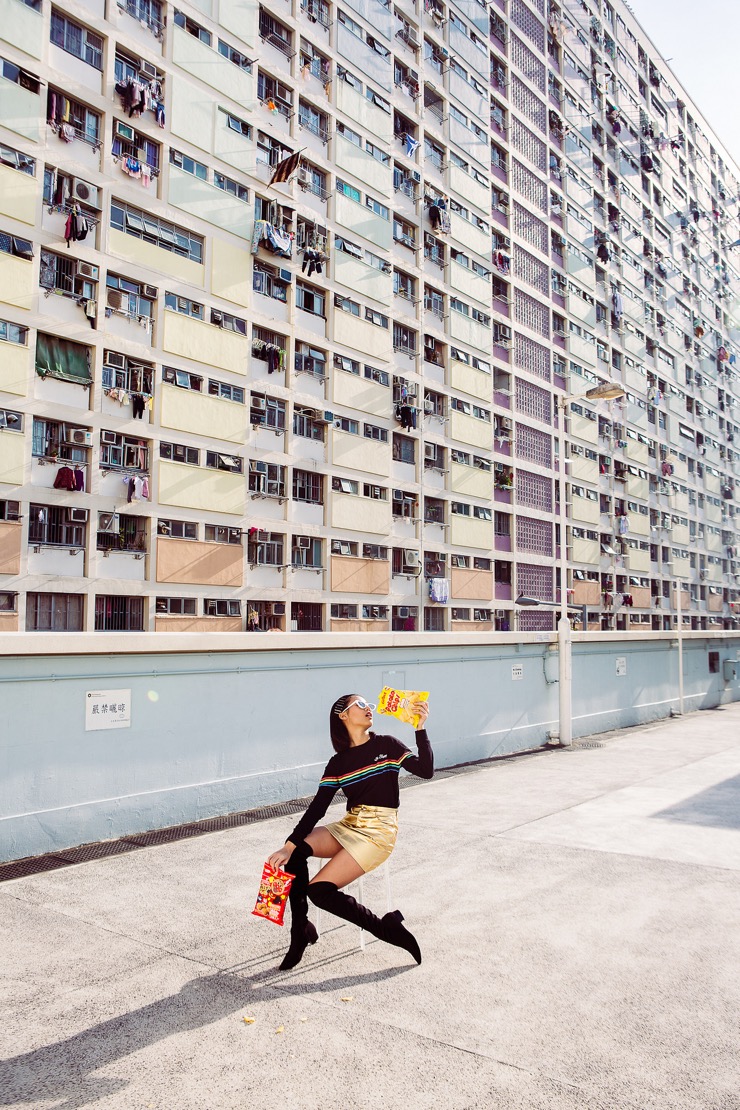 I am a street and fashion photographer with a lively, very pop touch.

Where do you find inspo for your shoots?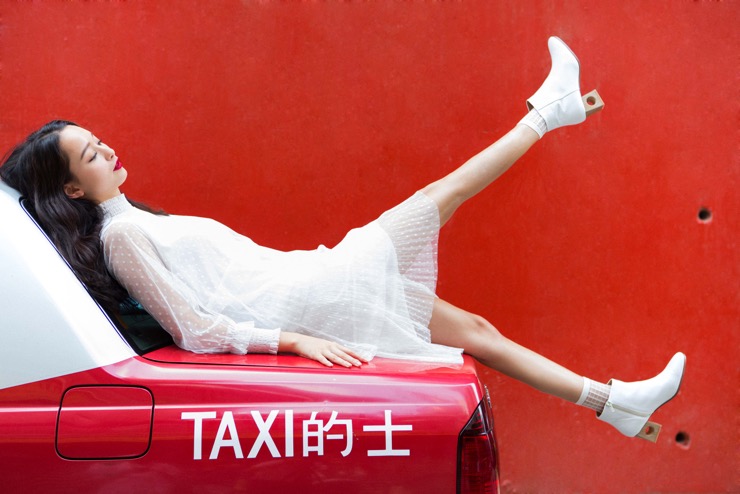 Everywhere: a sculpture from Yayoi Kusama, a movie from Michel Gondry, a photo from Fred Herzog, a random movie, a sunflower, a girl with long blonde hair, a blue truck …

What are your fav places for shootings in Hong Kong?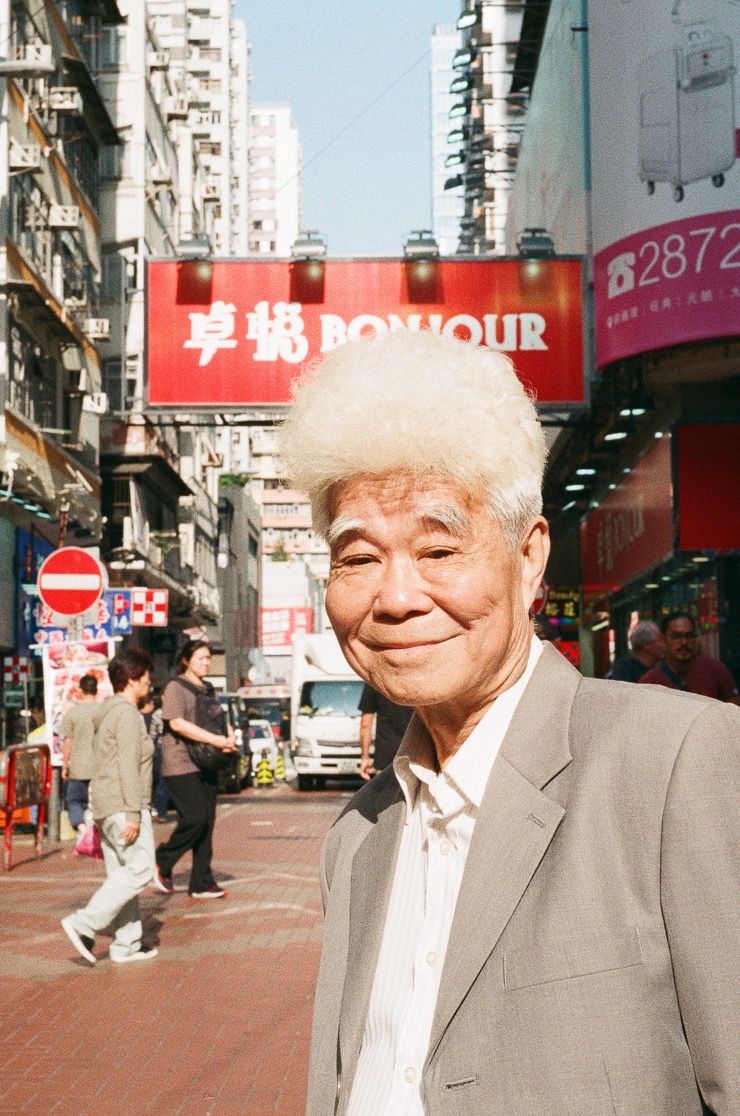 I love nothing more than shooting in the street, but Hong Kong offers such a wide variety of landscapes and I sometimes also shoot in the jungle or in remote temples.

What do you find the most challenging running your own business in Hong Kong?
Not speaking Cantonese, not having the same cultural background. Starting my business without any network was also a big challenge and meeting the right people wasn't easy at the beginning especially knowing how competitive the industry is. Seems like things have been working-out pretty well for me though since I already have more and more brands and local artists contacting me for collaboration.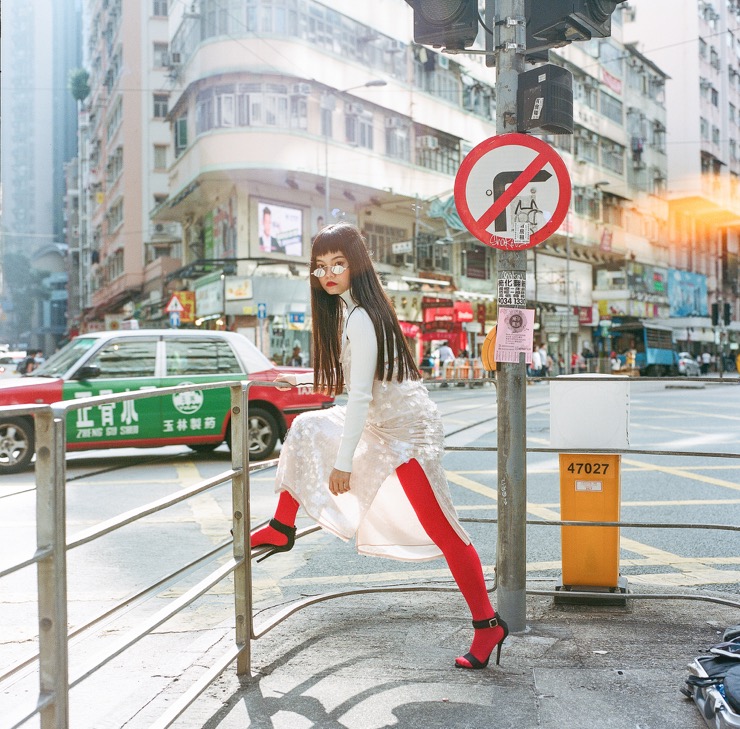 And the most rewarding?
Getting recognition for my work in a country which is not originally mine.

What are you up to in the next few weeks?
I am currently hosting my first solo exhibition at Château Zoobeetle in Sheung Wan until April 15. Then, I'll be part of Beyond Borders exhibition hosted at Loft 22 from May 18 to 21 by Les Enfants du Mékong, a French charity. I'll also be shooting between Paris, Hong Kong and Guangzhou.

Is there anyone you'd dream of shooting or a brand you'd love to work with?
My dream would be to do portraits shots of people I admire such as Wong Kar Wai or the Daft Punk … nothing less!

Do you have any role models? Anyone you find inspiring whether it is in your personal or professional life?
Artists, no matter what their art is, are my inspiration. I could name a few such as film director Michel Gondry, photograph Martin Parr, music group IAM and painter Joan Miró.

What are your fav places for:
A lunch with friends

: Man Mo Café
A fancy dinner

: Carbone
or at home (my husband is half French half Italian and makes the best pasta in the world)
A weekend brunch

: Tokyolima
A weekend getaway

: Ho Chi Minh
A long holiday

:
Coron Island in the Philippines