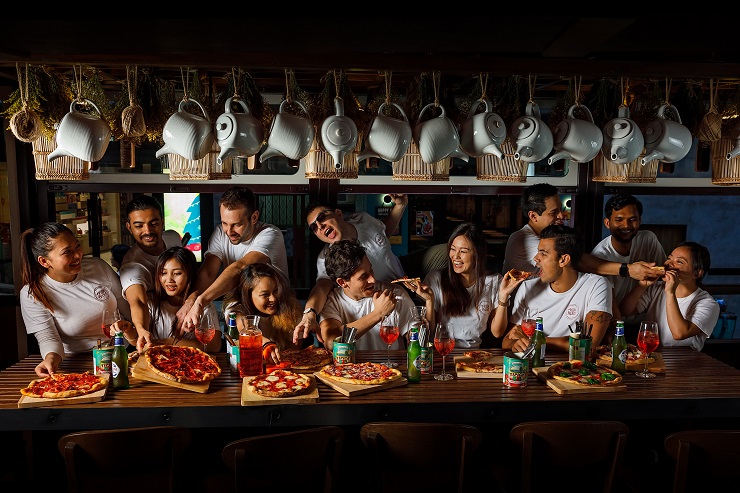 by Aude Camus
You may have heard the news, Pirata Group kicked off 2020 with the launch of its newest concept;
The Pizza Project
. You might even have joined their street-party opening last week. If so, I bet you had a great and yummy time. Those guys for sure know how to throw in some yummy bites and cool vibes. Being a foodie, a Pirata Group aficionado (
REDISCOVER OUR INTERVIEW OF MANUEL AND CHRISTIAN, FOUNDERS OF PIRATA GROUP
) and a Pici's regular (The Pizza Project mirrors the simple one page menu format of Pici, focusing on pizza instead of pasta, and is helmed by the same team), I had to give it a go.
Hope you are in the mood for pizza because pizza is what you'll get there. But hey, what did you expect? Order a few antipasti and give a go to the Gnocco Fritto, bread which is fried and served with fillings or toppings such as the
Porchetta Tonnata Gnocco Fritto
(
HKD 85
) served with pork tuna mayo or the
Truffle Gnocco Fritto
(
HKD 70
) filled with rich ricotta and truffles but save some appetite for the pizzas. They truly are the stars of the show. The
Margherita
(
HKD 70
) is a nice classic but if you are looking for something slightly more original you might wanna give a go to the very pornfood
Carbonara
(
HKD 120
) topped with pancetta, quail eggs and fior di latte.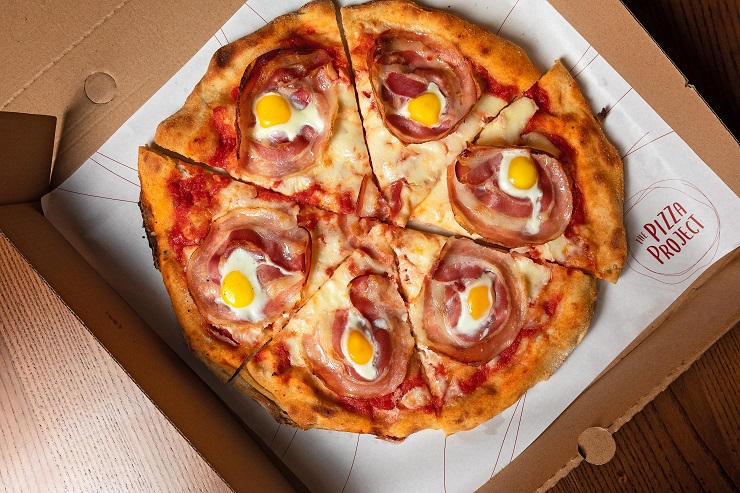 So comforting! Looking for something slightly more picante? The
Nduja
(
HKD 100
) with spicy salami and smoked scarmoza is for you. Probably the hottest pizza on the menu. This last one pairs perfectly with the fresh
Pesto
pizza (
HKD 110
) served with cherry tomatoes and creamy burrata. And because there's always a bit of appetite left for something sweet, order the
Pizza Fritta & Nutella
(
HKD 60
) to share. It's highly pornfood and very regressive, nothing fancy just yum.
Did I mention the tasting menu is priced at HKD 188 making it one of the best yummy deals in town? Add to it great tunes, busy vibes and friendly staff and you've got a hot spot. The only problem is, I bet the place is going to be crazy busy and getting a table won't be easy... the price for success (and good food, great value for money and good people)!
Opened only at night – from 6 pm
The Pizza Project
G/F, 26 Peel Street – Central
This write-up is based on a dinner paid for by the author but enjoying a 50% discount on food since it was soft-opening week. No money has been paid by The Pizza Project or Pirata Group for publishing this article.