by Aude

Happy International Women's Day!

Not that we need a special day to celebrate women but 2017 has been quite an important year regarding the role of women in our society:
The Weinstein affair and its shocking revelations but also positive aftermath such as the launch of the #metoo movement
The upcoming new law on sexual harassment to be issued this year in France
Oprah Winfrey's inspiring and powerful speech at the Golden Globes
...
We do hope that our society is moving into the right direction. Just look around you, you'll be amaze by the number of powerful and inspiring women you know.

To celebrate this important and still much needed day we have decided to discuss women empowerment with Entrepreneur Women living in Hong Kong. They all have different backgrounds, ages, nationalities and work in various industries but all have one thing in common: they are a living proof that women are powerful and are the future of business.

3 questions we asked each of them:
1. From your experience how is it like to be a Women Entrepreneur?
2. As a woman, do you feel empowered? If so what do you feel has contributed to this empowerment?
3. A message you would like to share today, International Women's Day?

Big up to all the fabulous women out there (and yes that includes you!)!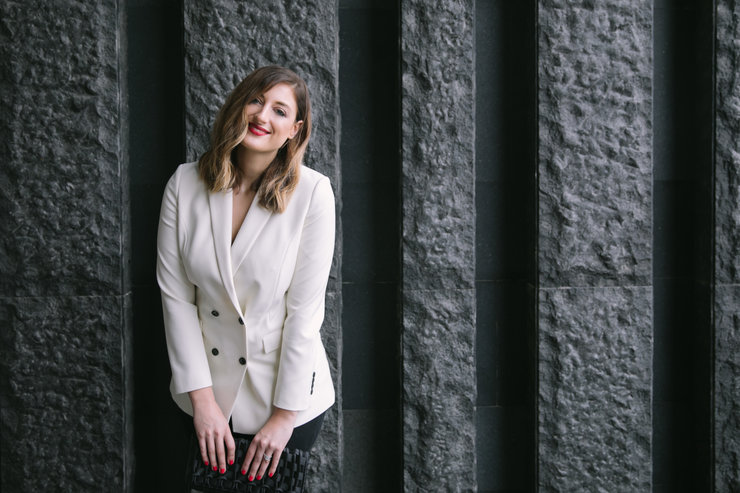 Photo Credit: Michelle Proctor
DIANE YOUNES
Founder of Sponge

Being a woman entrepreneur is like being a boxer in a boxing ring: sometimes you're the one giving the punches, and sometimes you're the one taking the punches. What's important is that you come out a winner in both scenarios! And that goes for being a woman entrepreneur in any industry, anywhere in the world.
I absolutely feel empowered. My father raised my sister and I the same way he did my brother: you can do anything you put your mind to. It just takes hard work.
I am proud to be a woman entrepreneur, and I am proud to be surrounded by strong women who help each other out. Strong women are just a phone call or text message away - use your network. They will lift you up and answer your questions in times of need. And they will cheer you on every step of the way.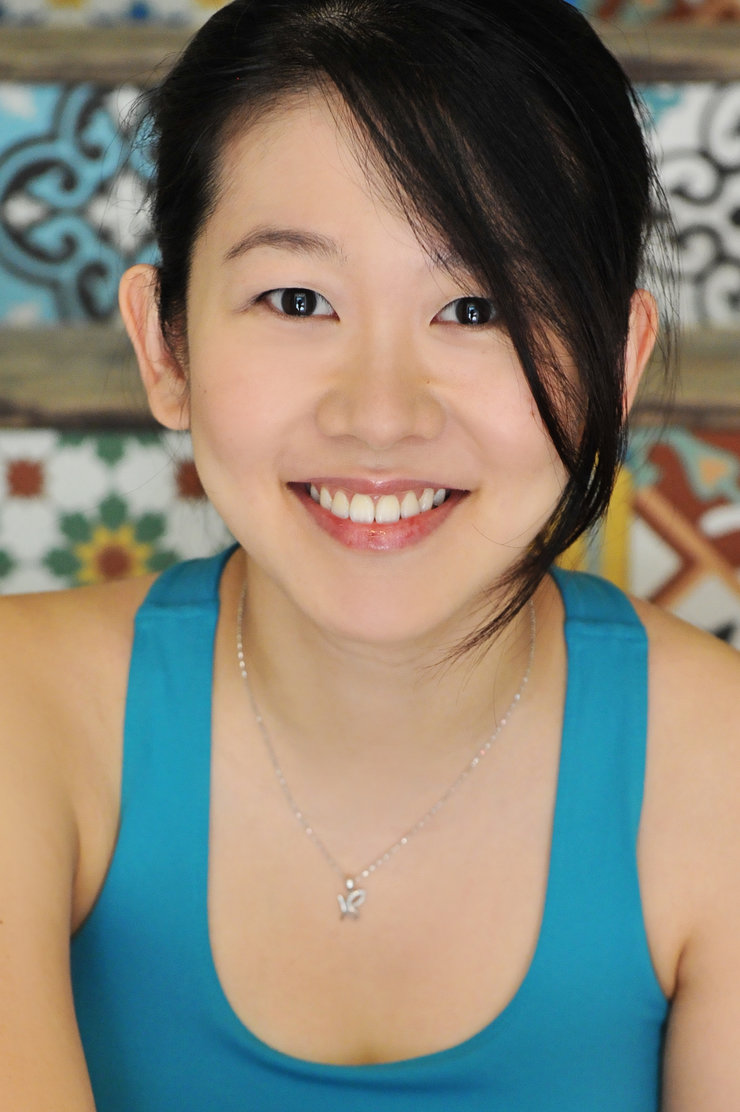 KAREN LIM
Founder Barre 2 Barre


The entrepreneurs in the wellness industry here in HK are all so supportive. It is an honour to be part of this community. I love being able to be different, and being able to pave our own way to success. Success is a range of things and is different for everyone. It is key to also get a balance. Being an entrepreneur can be hard, but I love the challenge. I wouldn't be able to do this alone and I am very lucky and thankful to have the support of family and friends.
Yes! It is a combination of things, religion, family, love for what I do and wanting to share this with my community.
Be comfortable in your own skin and don't be afraid to be different. Love and value yourself. Each and everyone of you is special.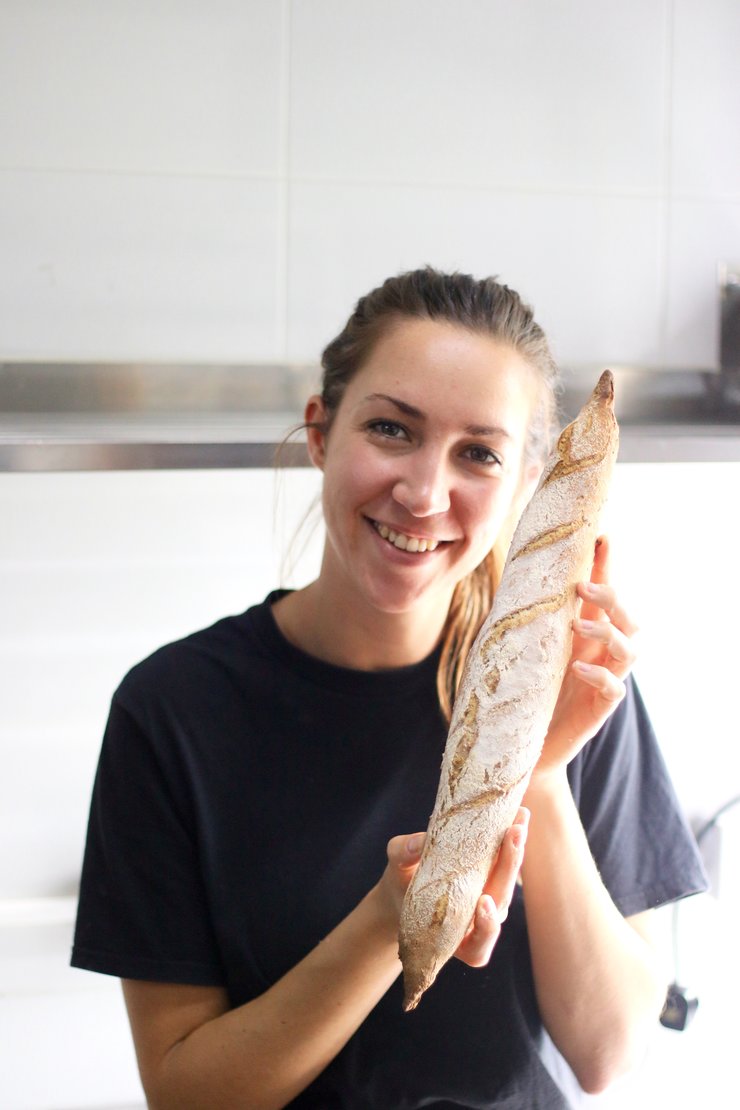 LAURA DAGONEAU LANDRY
Founder Le Petit Croissant


I have been an entrepreneur in Hong Kong for over a year now. Since the launch of Le Petit Croissant early 2017, I never wanted to think that being a woman could be an obstacle. I'm proud of my gender and I believe that it has played an important role in the company's success. Skills like creativity, perfectionism, attention to details and intuition have been significant advantages and made the success of the company.
Being a female entrepreneur has been my most rewarding experience.
Finding a true passion for what I do is an extremely empowering experience. It gives self-confidence, as I cannot be intimidated by thing I don't know and I constantly have to push my limits. An entrepreneur must always question him or herself in a positive mind-set to make things move forward. I believe that my family, background and education played major roles as I've always been taught to fulfil my life with things I love.
We live in a society where women of any generation can take the decision of not focusing on their domestic responsibilities, which wasn't the case a century ago. It is important to take advantage of it and to seize opportunities. It is our responsibility to fight stereotypical attitudes towards female entrepreneurs by having more self esteem and developing creative and sensitive capacities or skills which lead to success.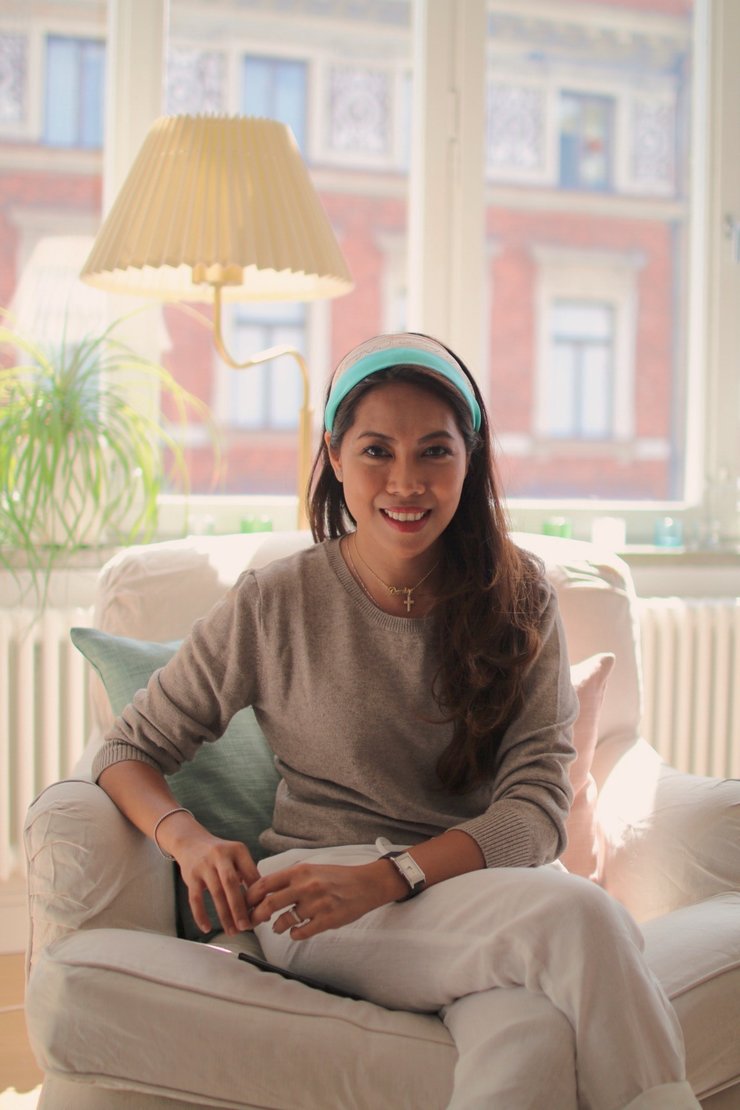 DENISE SVENSSON
Founder Medium.Asia


Being a female entrepreneur in Hong Kong was scary and lonely at the beginning but as soon as I started to meet other fellow entrepreneurs and especially women, majority of the support I received was positive. I have met incredible female entrepreneurs that are willing to share their experience and knowledge and I am forever grateful for that. I've also gained genuine friendship with them. I think by nature women like to help each other and the success of our business has to do a lot with the sincere help of some amazing women behind it.
Being the eldest in the Family, I felt most empowered when my father passed away 10 years ago. I thought I needed to take the lead and take care of the family especially my siblings. Because of that event, I needed to find opportunities outside of my hometown. I was very driven to take control of my career with the hopes that I could influence my siblings and family into it in whatever way. It feels fulfilling so far up to this date, I have no regrets.
Make mistakes and learn from it. Don't forget to celebrate the small triumphs with friends and family. And along the way, make sure to help one woman behind you, the goal is to walk in the same catwalk together!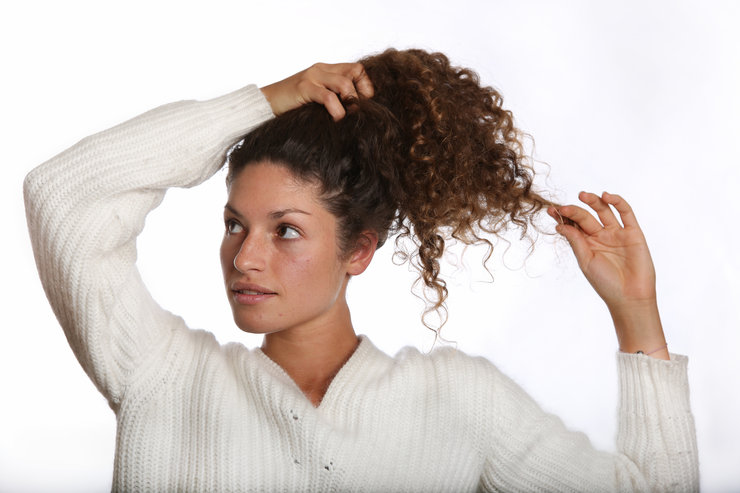 OPHELIA JACARINI
Founder MERAKILYA


As a French Woman Entrepreneur I feel like being French helped me a lot at the beginning of my career, I had lots of request for Parisian / French Illustrations. One day I also got contacted by a well known luxurious hotel in Hong Kong to paint Murals for them, when I asked how they found me, they simply answered we wanted someone French. Because I also do live illustration during event, it helps to be a woman, as I have to interact with the guests, it is always easier to talk to a girl, especially if you are a girl. My clients are always happy to invite friendly woman to illustrate guest of personalise items during launch parties.
I feel Empowered to be a woman because as I said, it is easier as a woman to approach people. But for sure I am happy to be a woman in 2018, I don't think it would have been easy (or even possible ) to leave my natal country 50 years ago to travel the world alone and then base myself in Asia and start my business from nothing. Sometime people think I was courageous to do what I did, I'd rather say I was curious and well determinate to discover the world and sustained myself with my illustration company.. I believed in myself and that has nothing to do with courage.
For me, it's not about gender, If you don't believe in yourself, no one else will. Ladies if you want to change something in you life you're the only one able to it, stop thinking about it, start acting.

Did you know that Ophelia was our illustrator and did all the beautiful illustrations on our website?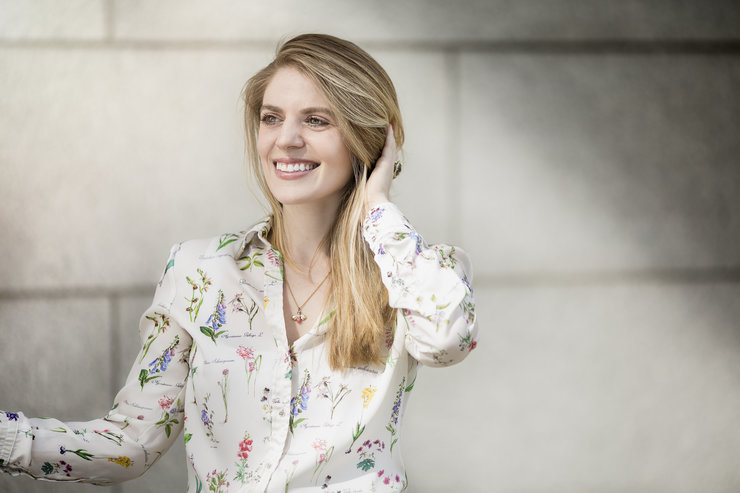 CHARLOTTE HOLLIHAN
Founder Charlotte London


I think it's great to be a woman entrepreneur! It's obviously harder for women in male denominated industries like biotech or finance, but I think there are amazing communities and support networks out there for women (like female entrepreneurs HK) to connect, find help and support, and network. Hong Kong of course is great because it's so easy to meet people, and everyone is always willing to help where they can.
I absolutely feel empowered and am not sure I would have gone out and started a business if I didn't. I think the great thing about women is that we are so diverse and have so many sources to become empowered with. We can identify as great friends, mothers, business owners, etc. and have so many areas in our life from which we can derive satisfaction and joy. For me personally, living abroad has definitely empowered me. I think living in a new place and having new experiences gives you the confidence to try out your big dreams (like starting a business!) that you would never have done if you'd stayed in the same place. This doesn't necessarily mean you have to move to a new country by the way- you can get out of your comfort zone and try new things at home, but for me it was a big and empowering change.
As women, we think a lot. I think this is great, but sometimes I think we need to learn to get out there and 'just do it' (like the Nike slogan). There are so many wonderful women out there ready to embrace and support us, that if you're an aspiring entrepreneur (or anything really), you really have nothing to lose by just getting out there and going for whatever you want.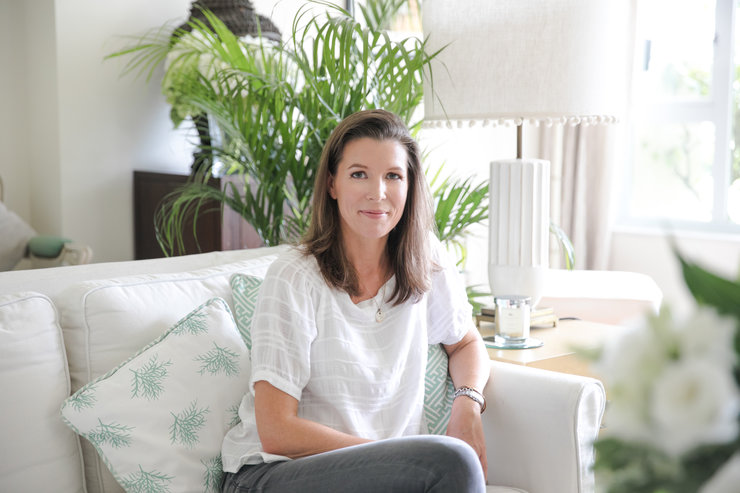 KATE CROFTON-ATKINS
Co-Founder Cochine Saigon
1. Hong Kong is a city built on trade and entrepreneurs are at the heart of business, so working in Hong Kong for the past seven years has been a great experience for me. There's such an innovative and exciting environment that surrounds business here, and it's been very inspiring to be a part of that. Developing Cochine from its infancy in Vietnam to being here in Hong Kong which is such a sophisticated business environment by comparison, has really enabled me to grow our range of products and fragrances - it really has been a fulfilling journey. Each entrepreneur is as different as the businesses they build and each experience completely unique, however I do feel that female entrepreneurs here are valued, there certainly are plenty thriving here.
2. My background at L'Oreal certainly gave me plenty of insight into the business of beauty and fragrance, but there is much that one learns just by simply forging ahead. I'm always learning something new and being challenged, and the confidence that comes with working through an issue or finally holding a new product in my hand that has taken months, even years, to develop does make me feel empowered, although perhaps some days I feel more empowered than others! Being away from my home in the UK has given me a different perspective and appreciation of how things can be achieved, and what can be achieved, and certainly it is part of that empowerment. Plus, I have to give credit to my husband Charlie, for being incredibly supportive in what I'm doing with Cochine.
3. International Women's Day is a day to reflect on and celebrate how much women have achieved and to think about how much more we have to do. As a mother of three daughters, I look forward to the day we can celebrate equality not just in pay but also in access to opportunities within organizations whether they be large or small. With so many women at the forefront of business and government, and awareness being raised, equality in the workplace is something I think we can all look forward to happening soon.
READ MORE ABOUT COCHINE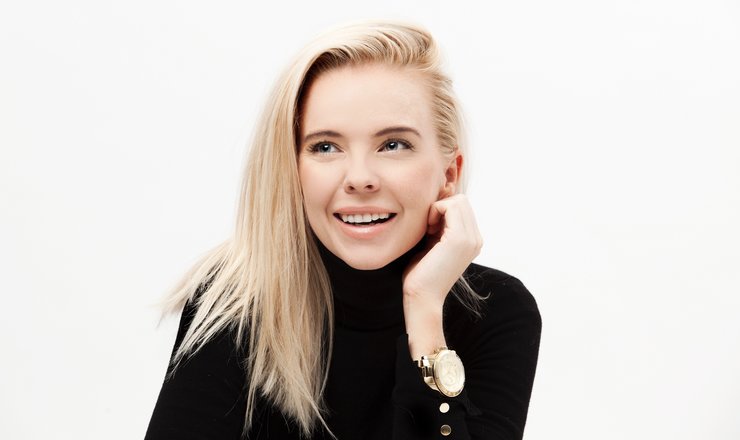 SALLY VICTORIA BENSON
Co-founder Macau Lifestyle
Being an Entrepreneur is a very natural thing for me. Ive never followed a traditional career path as prior to running Macau Lifestyle I was an Actress, which in many ways means you are running your own career. I never really thought this was the path I wanted, it just turned out this way but I really feel like this is the age of the Entrepreneur, everyone is feeling bold and brave enough to create their own business and take a chance. Hong Kong has a great energy as a city and has a lot of resources available to assist those wanting to start their own business. I also find people in HK are very helpful and willing to assist or introduce you to someone who could help you- you don't have this in all cities around the world.
I feel empowered in the sense that I'm living the life I choose to live but I'm working very hard to have it and often make sacrifices some might not be willing to make. But I love my business and love to see it grow. Im an Australian in my 30's engaged to a lovely Frenchman and living overseas in Hong Kong. Life is great and interesting and that makes me feel empowered for the future.
It's a great time to be alive and a great time to be a woman. Be bold and go after what you want.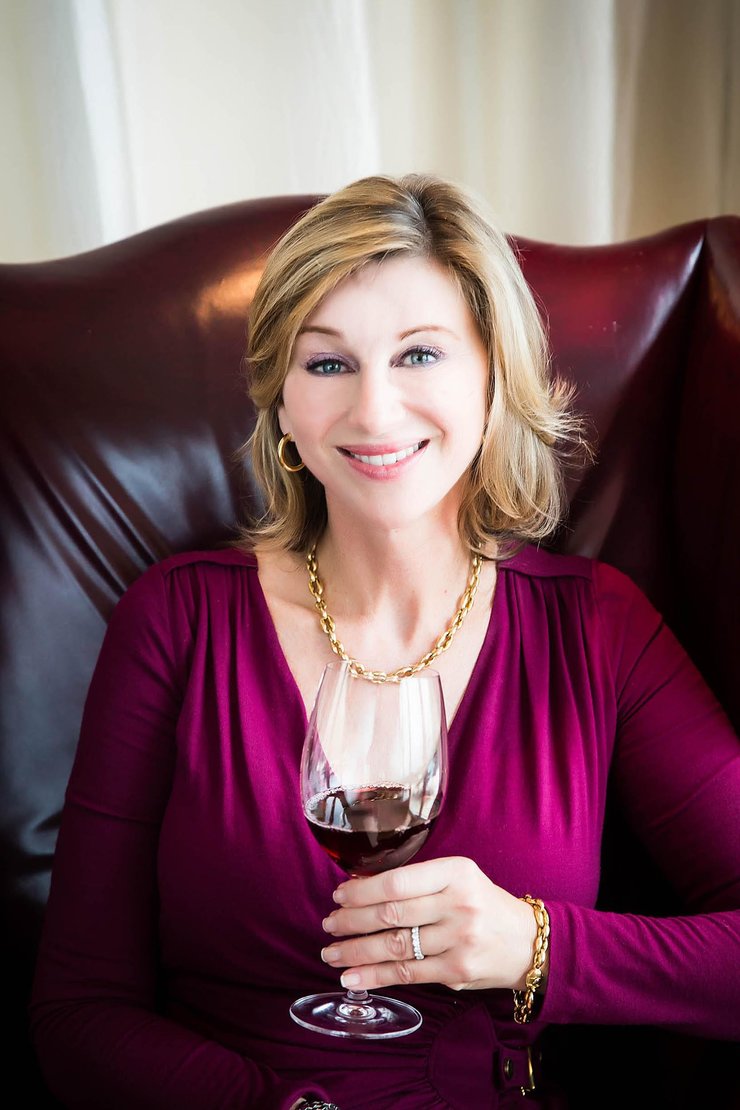 DEBRA MEIBURG MW
Founding Director Meiburg Wine Media and MWM Wine School
Starting one's own business isn't for everyone, but like any career choice, it's only successful when tied to passion. For me, wine is about history, language, culture, geography, science, art and pleasure. There is nothing I would rather do.
In my industry we focus a great deal on the senses. Particularly the structural elements of wine: aroma, sweetness, acidity, alcohol, tannins and body. These values hold true for all of us: Be sure the choices you make in life are fully satisfying to the senses.
Whatever field you are in – be it a totally male dominated industry, or a predominately female field - I follow two golden rules that have empowered me in my personal and professional life. First, don't be afraid to be a woman. Second, support other women. This is why I am honoured to be selected as Advisor to the Jury for the 2018 Veuve Clicquot Business Woman Award. Recognizing and celebrating the achievements of our city's incredible business women via these prestigious global awards will certainly encourage more women to aim high and achieve great success as entrepreneurs. And, most importantly, to support each other.
In the spirit of International Women's Day's 2018 theme #pressforprogress I encourage all women to be tenacious and never give up, no matter what your goal. I try to live by the motto: "The sky is not my limit...I am."