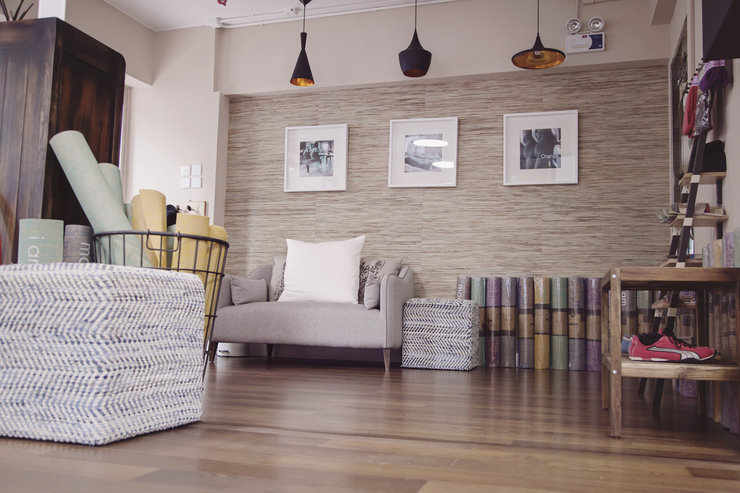 by Aude
When it comes to working out, I am definitely not as diligent as when it comes to eating and trying out new places. I get bored very easily and if I don't find it any fun and enjoyable at all, you can be 100% sure that I won't be back. I have found quite a routine with my yoga practice but regarding my cardio and strengthening sessions, I love to try new things.
I have been very deep into aquabiking lately
but needed to try something new, that does not require to put on swimsuit on.
I found out about
Barre 2 Barre
on Instagram (my daily dose of inspiration) and immediately though: "it looks like something different, something that I wanna try". Barre2barre? A studio where you can practice BarreAmped, an intensive body shaping method influenced by classical and modern dance and utilizing the barre to achieve optimal positioning. Unlike what you could think, it is not a dance class (which I was very happy about, between my lack of coordination and the fact that I never seem to hear the same rhythm as other people in the room it is fair to say that dancing is definitely not my thing). The only way to know if you are going to like or not? By trying it. Let's get sweaty, shall we?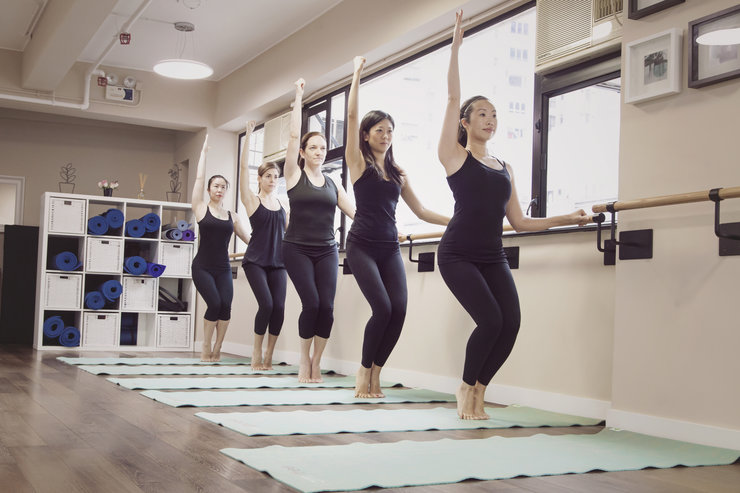 I started with not the easiest
class
: the BarreAmped Bootcamp, Mixed Levels. Ok, bootcamp is usually the kind of word that has me like "euh thank you but no thank you" but hey I am not a coward so let's do this.
First of all, very good impression of the studio. A warm welcome, a founder that is teaching some of the classes herself and a kind of cosy atmosphere. Definitely not the kind of studio where you will end up in a class with 50 other people and a teacher who does not know your name and is not here to correct your positioning. I loved it that both of the teachers I had called every girl by her name and was here to tell us what we do right and what we can do better.
So bootcamp, a class that mixes the foundation of BarreAmped and cardio intervals (1-2 min). A class that is great to burn fat faster. Was it hard? Yes but not impossible. Was it rewarding? Yes. Was I exhausted at the end? Yes. Will I be back? Definitely!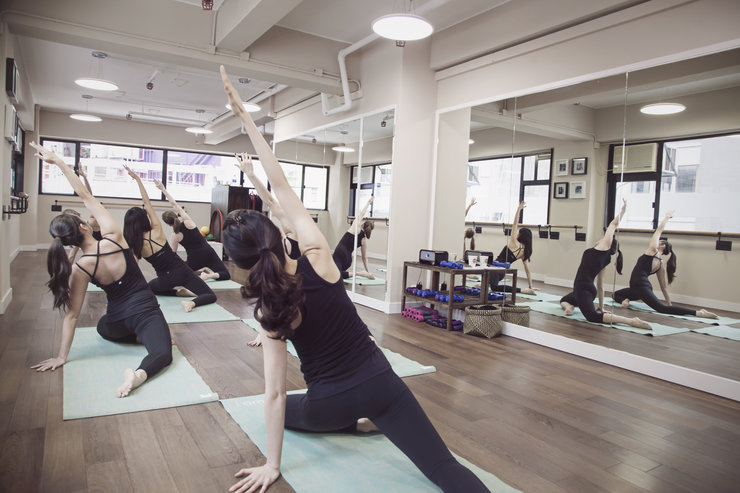 The other class I tried was the classic BarreAmped mixing techniques of dance, mind body aspects of yoga and precision and core integration of Pilates. A class that requires a lot of tiny movements and holds and a tremendous mental connection. Very different from the bootcamp but very enjoyable too (yes, I am using the word enjoyable to speak about a workout). I actually loved both classes and really think they are complementary.

In a nutshell? I just found my next studio and I am currently studying the different packages to join barre2barre in July.

Barre 2 Barre Studio - Hong Kong
4/F Cheung Hing Commercial Bldg.
37 Cochrane Street
Central, Hong Kong