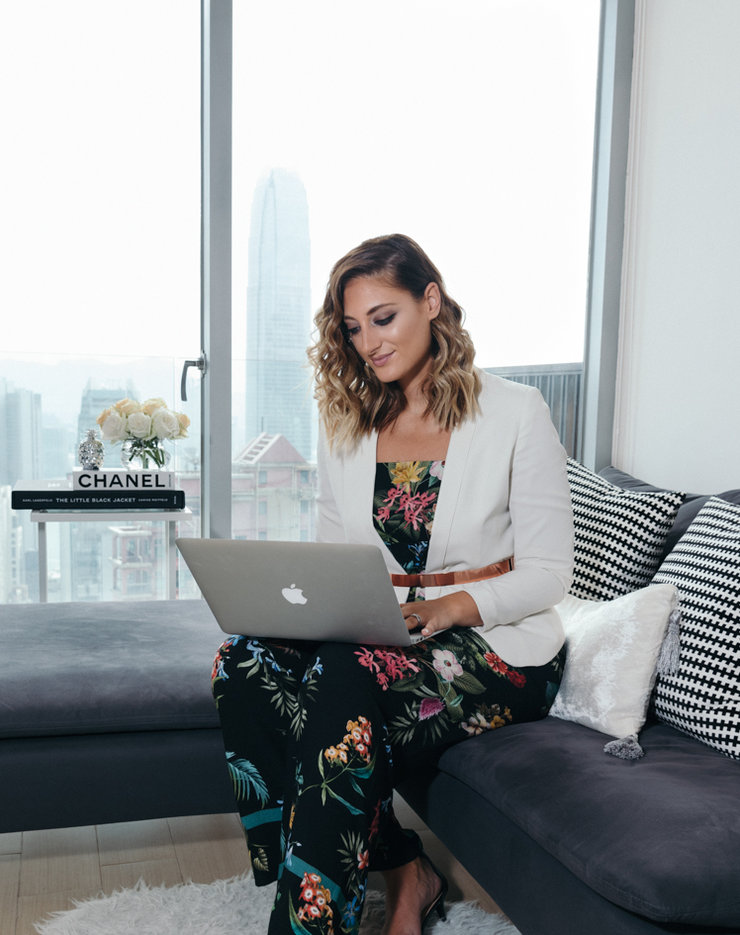 by Aude
September has only started, the holidays are behind and I already feel like I am running out of time. I need more than 24H in a day! Not you? Any idea that can save me some precious time, I'm in! So when I heard about
Sponge
I knew I will love this service: getting pampered wherever you want (home, office …) while being able to catch-up on your emails, whatsapp … God yes! And what about getting pampered while chatting with Diane, the founder, and discovering more about her, her company and exchanging some beauty tips? Sound like a nice plan right?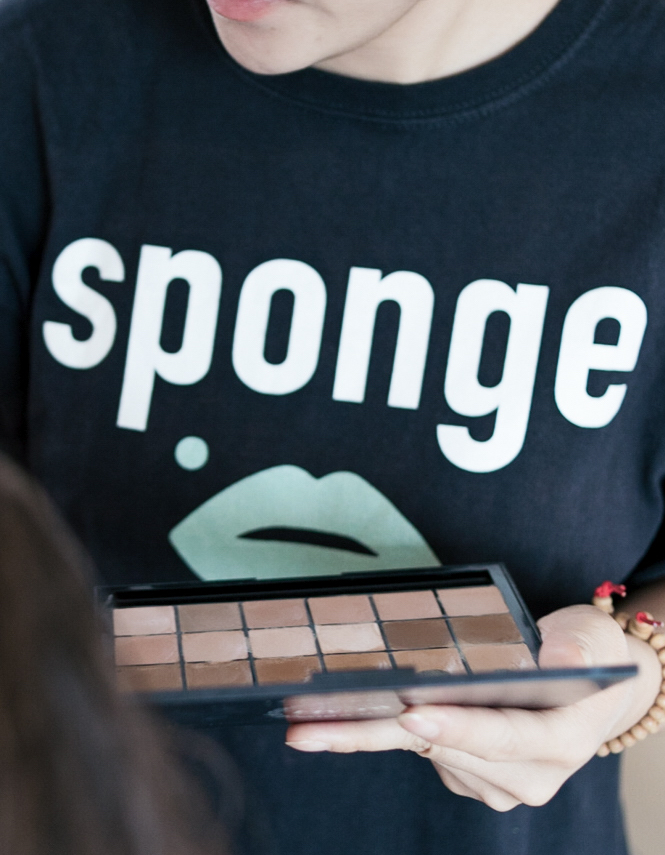 Hey Diane! Can you tell me a little bit more about Sponge?
Sponge
offers professional on-demand beauty services at your doorstep. In just a few clicks, you can have a Sponge makeup artist, hairstylist or eyelash technician come to your home, or any other location, to pamper you. We all lead busy lives, so Sponge is a convenient service that fits your beauty routine into your busy schedule. Our clients can catch up on emails, spend more time with their children or even sip a cocktail in front of their favourite movie while they get pampered by professionals in their home, their office, hotel room or any other location! And of course we do a lot of events and fashion photoshoots.
Tell us more about your background … How did you end-up launching Sponge here in Hong Kong?
I am French-Lebanese and moved to Hong Kong from New York last year. I'm a lawyer and I started my career in Investment Banking. When I moved to Hong Kong, I realised that myself and all the women I talked to were complaining about the same thing: how expensive beauty services are in Hong Kong. I figured out that salons and spas are charging high prices to customers because they have to pay rent, which is extremely high in Hong Kong. The beauty about Sponge – pun intended! - is that we don't have to pay rent, since we send professionals to you. So our prices are less expensive than most salons and spas in Hong Kong – and of course we are more convenient since we come to your location! Booking and paying is all done online and only takes ten seconds.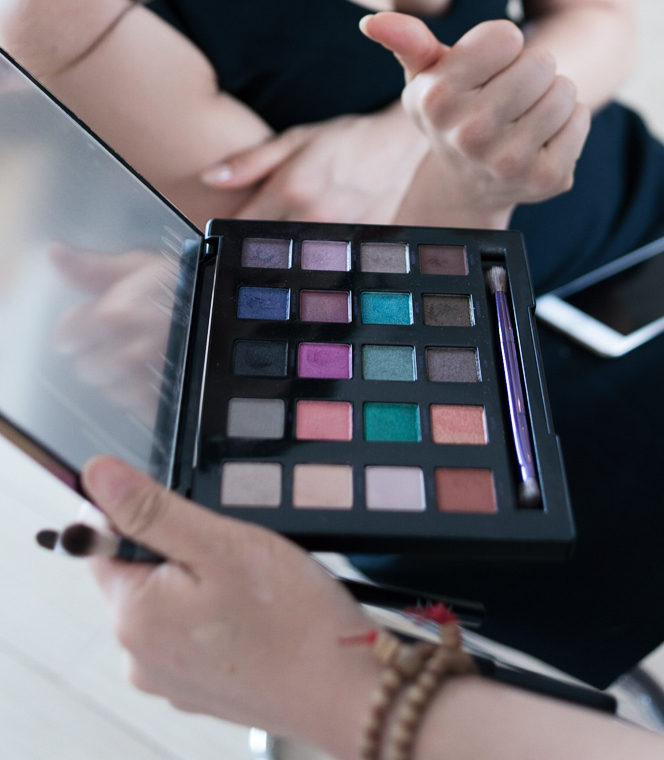 Any specific knowledge of the beauty industry before launching Sponge? Were you a beauty addict?

I have always loved makeup, even as a child. I was obsessed with recreating my aunt's makeup look every time I saw her. She was always so glamourous! And of course in New York, I had a weekly beauty routine that I wouldn't deviate from: hair, makeup, eyelash extensions and nails. So it absolutely made sense to me that I would create a business in the beauty industry that would not only challenge me mentally but would also bring out my creative side.

What a typical day in your life looks like those days?

There is no typical day! That's what makes running your own business so exciting. I do however always start my day by checking my phone and preparing my green tea. And my days always consist of a lot of emails, numerous meetings and me running from place-to-place. And I always try to go to the gym or a yoga class to wind down from my day.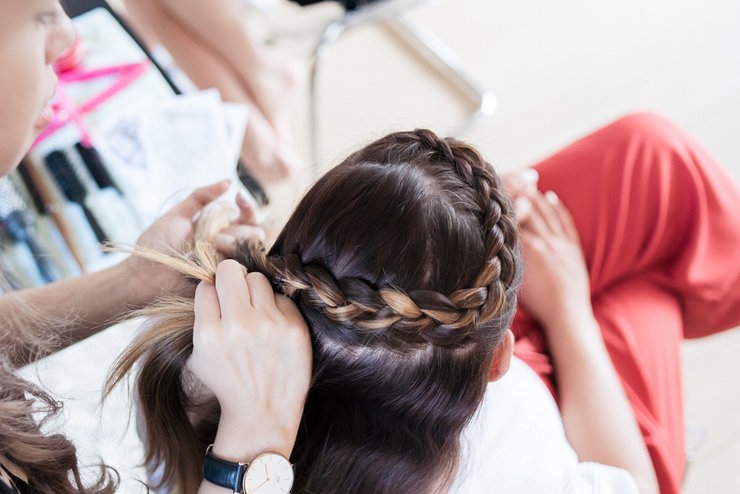 How would you describe your style?

Minimalist with a touch of colour. However since moving to Hong Kong, I have started to wear more patterns. Maybe being in a creative industry is making me more creative when it comes to my style!

Where do you shop in Hong Kong? Any secret place that you can share with us?

I find Hong Kong to be a hard place to shop in for someone who is as tall and curvy as I am. So I have found my go-tos and I stick to them: REISS at the IFC and ASOS online.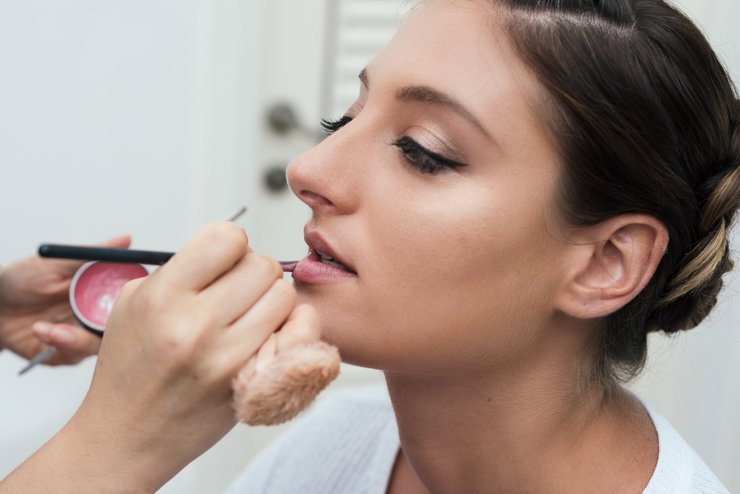 What are you fab beauty brands?
Benefit Cosmetics, Yves Saint Laurent and Make Up For Ever for makeup. And Amika for hair. Believe it or not, I find that coconut oil too is the best for your skin and hair.
Which beauty look(s) are you obsessed with at the moment?
Nowadays, I tend to look at Sponge's
Instagram
to get inspiration from our clients and the looks they choose. I love how the Sponge experts customise each look! I used to be all about matte: matte skin, matte eyeshadow and matte lips. But I'm starting to incorporate more shimmer when it comes to my makeup; eyeshadow and highlighter especially. I tend to book 'The Inspiration' makeup look from our
Menu
. And with my hair, I'm rocking a blonde ombre style since I moved from New York, so I like to show it off with messy waves. I tend to book 'The Weekender' hair look from our
Menu
. And it's actually one of our most popular styles with clients!