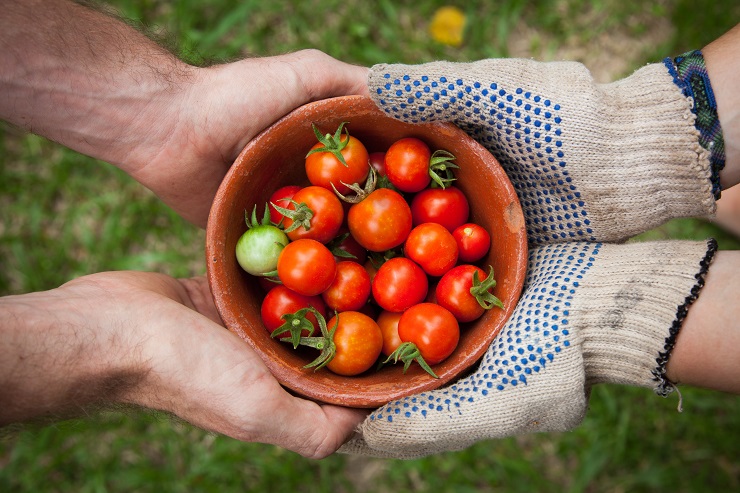 This content is brought to you as a partnership with Food Made Good
These past few years, accolades such as the Michelin Green Star or the Sustainable Restaurant Award by Asia's 50 Bests have been recognising restaurants which are at the forefront of a more sustainable approach to gastronomy. The introduction of such awards reminds us that sustainability is one of the industry's most pressing issues.
With French gastronomy being often associated with opulence and indulgence, I asked sustainability membership organisation Food Made Good Hong Kong if it was hard for French restaurants in town to start their sustainability journey. I've found out that not only French gastronomy could be sustainable but that many French restaurants and chefs in town are actively involved in paving the way for a more sustainable future.
Here is how:
Classified
Classified launched in 2006 where they introduced a new dining concept: combining homemade artisanal food with an authentic style to boost street-level interaction and neighbourhood sociability. Mael Vastine, CEO of the Classified Group in Hong Kong and a French native, joined the Classified group in February 2020 when the COVID19 outbreak first started. It may have seemed like a low-point for some, but Vastine seized the opportunity through this tough period to offer Hong Kong comfort food. He notes that "the pandemic is pushing us to think and work differently. We have to make sure we're able to adapt by pivoting our business strategy and the way we do business". Indeed now, the Classified group has grown to 11 outlets with over 500 employees. Banning plastic straws as of 1 July 2018, Classified are taking a real stand as they are moving towards making a huge environmental impact. They are also implementing a composting initiative in reducing and recycling waste.
Sakti Elixir at Fivelements Habitat
Fivelements Habitat launched in Hong Kong in 2019, bringing the spirit of Fivelements Retreat Bali to the heart of Hong Kong's urban jungle. A holistic wellness eco-conscious lifestyle company, Fivelements Habitat offers space for inspiration, awareness and transformation. Culinary Curator and French native, Arnaud Hauchon, oversees the overarching culinary direction of the menus of Sakti Elixir, the counter service restaurant located within the Centre. The ingredients used are locally sourced from farmers in Hong Kong who practice sustainable agriculture. Chef Hauchon and his team are committed to bringing a nourishing farm-to-table experience to our day-to-day lives while highlighting seasonal ingredients. The kitchen is vegan and has committed themselves to use less honey over time, while offering many alternatives and replacements.
Meraki Group
Meraki Group is a Hong Kong-based company founded in 2018 by French brother and sister duo Alexis and Laura Offe. In 2017, they introduced Hong Kong's first Brazilian-Japanese street food restaurant, Uma Nota and then opened BEDU, a cosy Middle East restaurant and bar. Wherever possible, they source from local farms, aligning with the company's sustainability goals and business strategy. All bags, take away containers and off-site catering events utilise recyclable containers and utensils sourced from Vegware. Single-use plastic is pared back to a minimum, and glass bottles are recycled in partnership with a local waste-management business. They use a water filtration system, Nordaq, reducing the need to import water from overseas, and believe these environmental initiatives add value to their brand whilst improving cost efficiencies in the long run.
Rediscover our interview of Laura and Alex, the founders of Meraki Group
Mono
Chef Ricardo Chaneton's first standalone restaurant, Mono delivers delectable contemporary French cuisine in sleek, modern surroundings made out of recycled materials wherever possible. Opened in December 2019, Mono sources sustainable seafood (MSC certified) from a trusted supplier and works with a local farm for herbs. Their herbs are delivered in reusable boxes instead of single-use plastic boxes in an effort to reduce the usage of single-use plastic in deliveries, as well as using biodegradable film paper for food wrapping. Mono makes their own "bottled" water using Nordaq, a tap filtered still and sparkling water system. Additionally, their receipts are printed on recycled paper and presented in seed envelopes which can be planted into soil!
Phenix by OnTheList
Hong Kong's OnTheList has formed a joint venture with French-based social enterprise Phenix to help food and beverage partners turn surplus food into opportunities. A win-win solution, customers can enjoy gourmet food at discounted prices and partners can generate additional profits from products that would otherwise be discarded. With both companies being experienced in turning waste into opportunities, this is proving to be a strong collaboration in advocating sustainability in Hong Kong and reaching their objective of zero food waste.
Rediscover our full review of Phenix by OnTheList
And finally …
With international travel still a remote prospect, we invite you to enjoy a sustainable trip to France with dining at one of the above and delight your tastebuds while supporting their efforts towards implementing more sustainability in the kitchen. Remember to tag @foodmadegoodhk if you post any delicious foodie pics!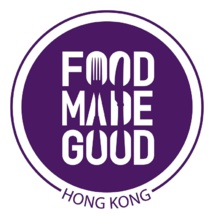 About Food Made Good Hong Kong

Food Made Good Hong Kong officially launched on 26 November 2019. Our mission is to help food service businesses to operate more sustainably and our vision is to do so at scale to create a more sustainable food system. We support and guide our network in Hong Kong using a 3 pillar framework, which goes into depth on specific sustainable practices within Sourcing, Society and Environment. Our membership has now grown to 71 members across 285 sites, and our ecosystem is varied from high end restaurants to high street vendors.

https://foodmadegood.hk/