by Aude Camus
The past few months have been quite tough for our beloved Home Kong and some businesses have been hit badly by the protests then the virus. In such a gloomy atmosphere, can Hong Kong still be an inspiring home for entrepreneurs? I want to believe that yes, definitely yes. And more than ever I'm keen on offering a space for local entrepreneurs to share their thoughts, successes but also challenges. "With every challenge comes opportunity" says Sabrina Ettedgui, my interviewee of the day and co-founder, with Lo Eli, of boutique interior design studio
S.Lo
.
Hey Sabrina, Lo. Thank you both for taking the time to further introduce your boutique interior design studio, S.LO, to our readers. Let's start with a bit of background on yourself. Where are you from and how did you two meet?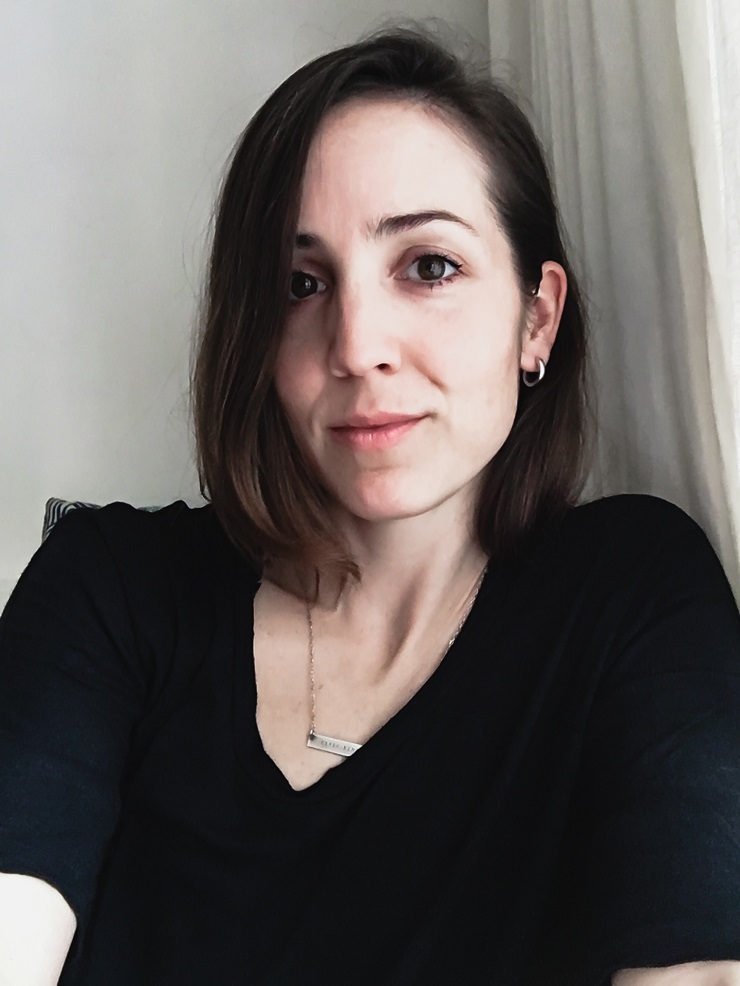 Lo: as a child, I moved VERY often, although Hong Kong was the first of those different homes. Putting my mark on new spaces was a survival mechanism... Often they were experimental, whimsical spaces where I could 'escape'. Career-wise, I started out in art curation and installation management - which is where I began exploring the idea of shaping space. Eventually I got technical about it and studied interior design, which brought me back to Hong Kong through a cross-campus program. Romance (and a baby!) kept me here to start growing some roots.

As a designer and before I met Sabrina, I worked on interiors, styling and photography. I therefore met Sabrina at my studio on a shoot - and I like to say she has been a godsend because she was exactly who I had been hoping for as a business partner!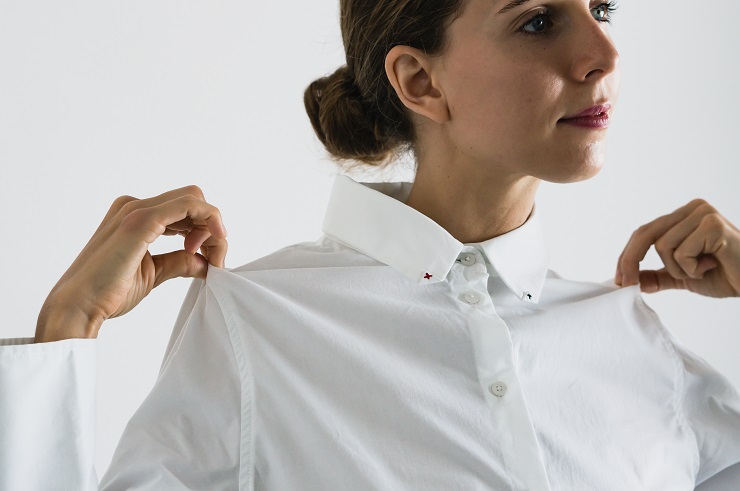 Sabrina: Between the two of us, we are the very definition of "citizens of the world" (or third culture kids). I, myself, am French, yet born in Italy, then lived in London before moving to Hong Kong in 1996. And that's not even the half of it, if you look at the rest of my immediate family. Though, it is considered a true privilege to be brought up as such, there is definitely a sustained emotion of identity loss, with a fragile sense of belonging. So as children, we would attach great importance to every space we lived in - they were landmarks to us. As such, my mother took so much pride into making our lodgments real sanctuaries - a sacred ground for us all to feel safe and call 'home'. The passion, thought and incredible attention to details she would put into shaping each and every room was inspiring, and is honestly what jump-started my interest into the world of interiors. That, and my father becoming the head of a large hospitality group in 1998. I was fascinated by the amount of creativity put into each hotel design and absolutely loved to pinpoint what could have been improved or made more customer-friendly.

I started my career in the luxury goods industry, working on store opening projects and global merchandising, then moved into the wine business. However, my heart was always in concept development and project management. So one day, I just quit to pursue that, and, thanks to the wheel of fortune, I eventually came to meet Lo at her beautiful studio…fast forward a year later and here we are!


When did you launch S.Lo studio? Why did you girls decide to start your own boutique interior design studio?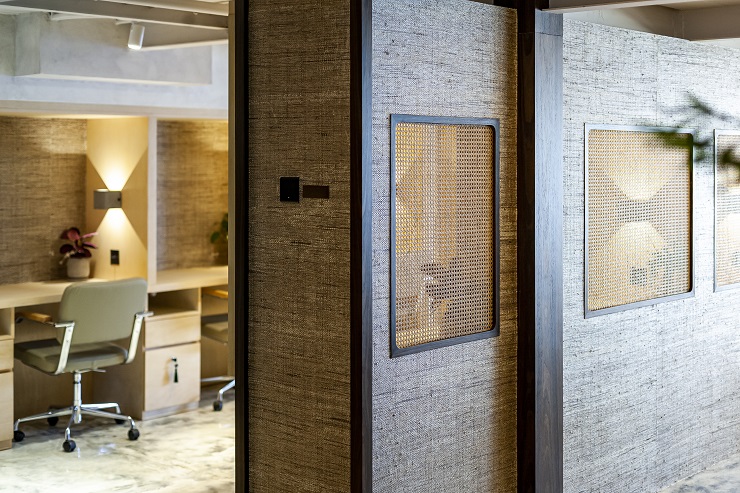 Lo: We launched in the late spring of 2019 after working together on a project as a test run. For me, I had already been working in this capacity and had an established expression of style and values. Sabrina connects with my style and has a sharp sense for business development, client service, and operations.

I think S and I both feel that there is an apparent need for character, artisanship, and sustainable deco choices in Hong Kong. So, we felt we needed to facilitate and support the supply of this through our designs, whether wild and conceptual or down to earth and connected to a real story. And when it comes to concept, we can really work with anyone, anywhere.

Sab: Exactly. We both wanted to bring the slow movement principles into our business ethics and interior design projects. And that entailed implementing as much of a sustainable approach as readily possible throughout the overall interior design process. That, and on a more psychological level, we seek for our work to nurture a unique sense of creativity and belonging.

In all its beauty, Hong Kong remains an overwhelming city, with constant external noise and stressors. Most do not even realise the chaotic impact it has on their lives. And that chaos is often brought home. Our hope is to create spaces that intuitively bring serenity and positivity as you walk into them.

An important note to add is that though our main focus is interiors, we do also offer creative branding and project consultancy services.


Who are your clients?
Lo: Our clients are both commercial and residential - we attract businesses that are looking to instill more than just aesthetics into their interiors, and people who know the value and deep-reaching impact of shaping space holistically.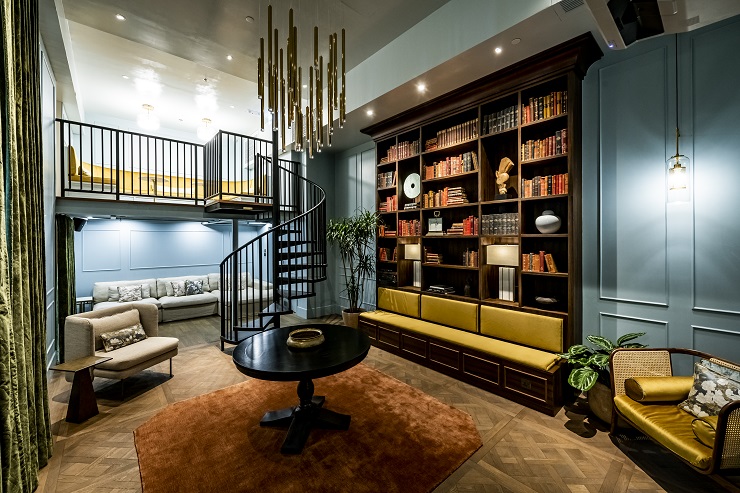 Sab: Right, and we are also looking to work closely with property developers and investors on value-added projects.



What is the biggest challenge you've faced during your entrepreneurial journey?
Lo: We started our business in a tough year for Hong Kong. For me the deepest challenge has simply been to keep my chin up. It's so important to stay positive, motivated, and make the magic people need in times like this. More than that, there is opportunity to proactively pivot in a direction that could contribute to a better future.

Sab: The political situation, combined with the virus outbreak, has definitely taken its toll on Hong Kong economically and emotionally. And the hospitality and retail industries are suffering the most. But, with every challenge comes opportunity. This is the right time for creative solutions. Our focus is on that, right now.

Now, on a personal level, I struggled with the transition from Corporate to Entrepreneurship, especially in terms of a structured work environment. I tried the whole 'working from home' thing...NOT for me... Not.At.All ! It has been a learning process and took me a while to find the right balance there.



And what do you find is the greatest reward running your own business?
Lo: The ability to align the direction of the company with personal values as well as the fluidity to connect with my clients on a more personal level than larger firms - that connection alone, is rewarding. So, when the result of a collaboration surpasses their dreams - there is deep reward in that.

Sab: Not to sound too corny here, but the most rewarding part of my entrepreneurial journey has been seeing my relationship with Lo blossom and grow so effortlessly. We have complementary personalities, skills and visions - combine that with respect, compassion, consideration and trust - and you've got yourself a recipe for successful partnership. And that is not easy to come by.
Also, bringing a project to completion is equally rewarding. Being able to visually witness the fruits of our hard work does bring a sense of shared pride and accomplishment.



What's next for S.Lo?
Stay tuned because we are planning to make some of our hard-to-buy materials available to the wider public.
In terms of projects, we have big plans for a unique local retreat. And there are a few international projects on the table…


What does a typical day in your life look like those days?
Lo: My days are never typical! I would get bored. As a mom and a multiple business owner I also have to be flexible. But I do set-up a few routines. I always start my day with a journal and I always fortify my immune system with an antioxidant shake in the morning. My A.M.s are usually a bit slow, more physical, like my warm up for the day. Styling, organizing, creating images etc. My afternoons are for more work-focused - meetings, sourcing, site visits. I often get my best creative work done at night.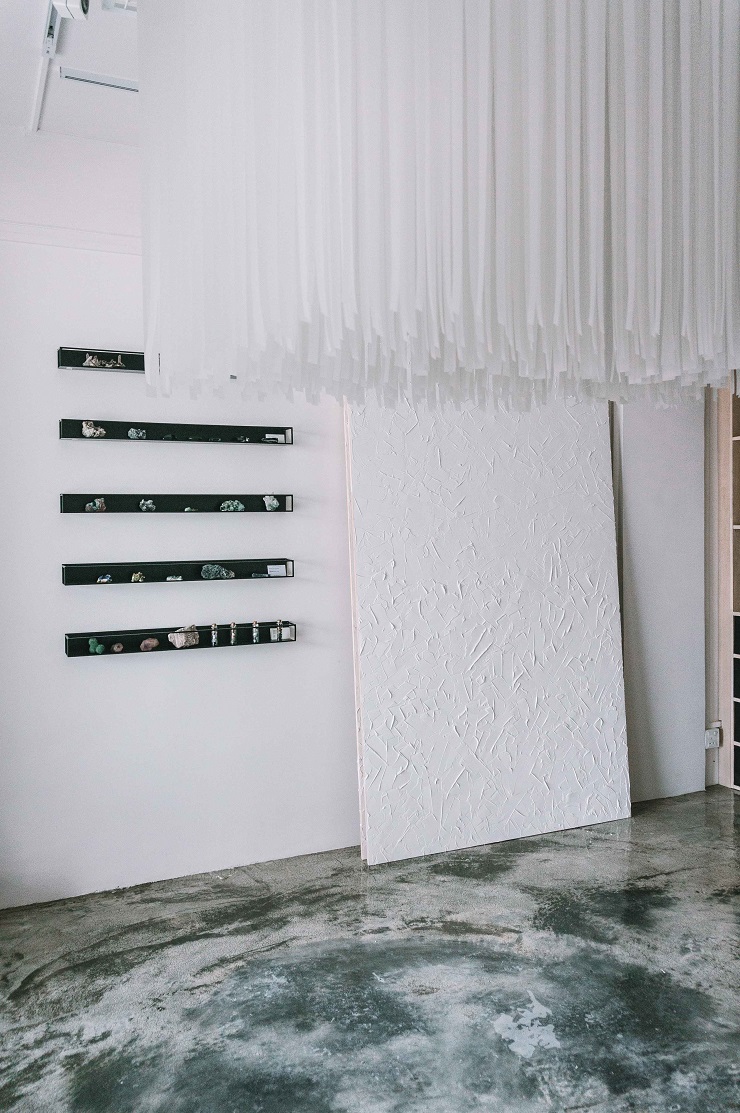 Not ideal for beauty sleep, but it's the calmest time of day... I can see the moon framed in my window and it's like my signal that I have permission to dream.
Sab
: My mornings usually start with some kind of sportive activity, followed by a nice cup of matcha oat latte before I sit myself down at my desk (in a coworking space) and dive into my work. I usually start setting my goals for the day with a task list. My afternoons are usually dedicated to meetings and calls, or continued desk work. I do try to keep a good work-life balance and remind myself to stop and breathe when anxiety or stress starts peeking in.
What are your favorite places in Hong Kong for lunch with friends / family / brunch / romantic dinner / a few drinks?
Lo
: I have two crazy little kids and live on a 'faraway island' in a little house on a hill surrounded by nature. I'm very content at home or at the beach for all of those activities. That said, when I am in town, I pay attention to what's out there, and what kind of concepts are making waves. For my love and I, we work together a lot, so our dates are shapeshifting and spontaneous. LOL, Sabrina is much more of a city-girl than I am, she will know!
Sab
: I've always experienced and appreciated Hong Kong for its nature and trails, beautiful islands and beaches. The city, for me, was mostly dedicated to shopping or socialising with friends, and later on, my place of work. But food was never a memorable component to my city experience until I met a special someone. In fact, he is what most would call an avid foodie!
For brunch, you can't go wrong with
Oolaa
,
Metropolitain
or even
, Limewood
,
Cococabana
&
Treasure Island
if the weather allows. For a fancier lunch (and guilty pleasure), our go-to would be
L'Atelier de Joël Robuchon
(
editor's note
:
rediscover our interview of Adriano Cattaneo, the Executive Chef at L'Atelier de Joël Robuchon
). But I also love
Francis
in Wanchai - so yummy! Romantic dinners - we love quaint little hidden gems such as
Frantzen's Kitchen
or a nice Japanese place...I'm thinking
Honjo
or for cooler vibes
TMK
(
editor's note
:
rediscover our review of TMK
). Good place for drinks too actually.
Dinner with friends,
Maison Libanaise
never fails to bring flavorful dishes and great ambience.
B.A Polo Club
,
Tokyolima
are up there on the list too. With the family,
Pinco Pallino
,
Feather & Bones
,
Quartermaster
and
Ollies
/
High Street Gril
l. We tend to interchange between these whenever my parents are around.
And finally, for drinks, I would probably say
Brickhouse
(little wink to my love there). No, but more seriously,
Iron Fairies
,
Foxglove
,
PDT
I love because of the fun designs and live music.
Pastis
is usually a French fest where you know many of your friends will be at one point in the evening. And for a fun night out (once in a blue moon), I personally LOVE
Petticoat Lane
. Very excited to try the
XX
(Women Only) at the Rosewood soon (
editor's note
:
rediscover our review of XX
)!