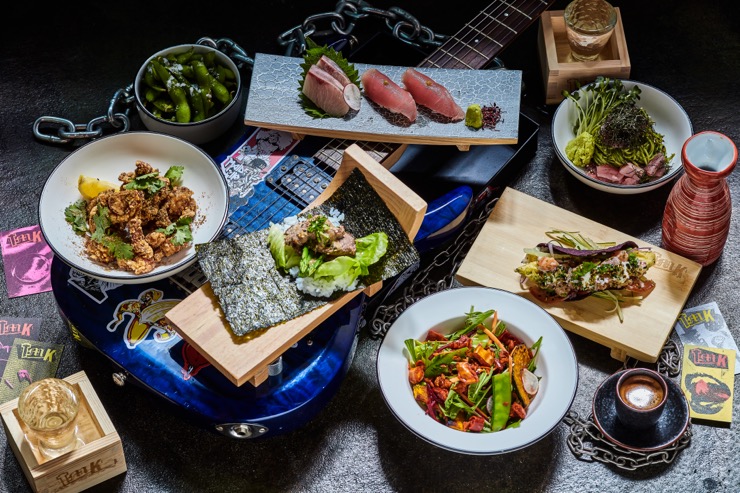 by Aude Camus
When I met Manuel Palacio and Christan Talpo, the two founders of Pirata Group, back in early 2018 (
REDISCOVER THE ARTICLE HERE
), the group had already opened 6 venues and was turning 3. A year and a half later, Pirata Group now operates a total of 14 venues across town (including 5 Pici, the beloved Pasta Bar which first opened its doors in Wan Chai before making its way to Central, Kowloon and the New Territories). Have I tried them all? Almost! Including newly opened
TMK
, a one punk rocker Temakeria credited for a good meal and a wild night out.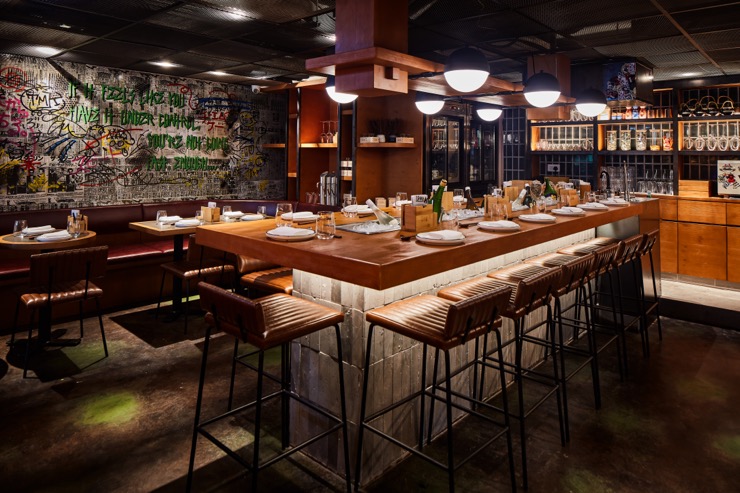 TMK is all about living life the fun and punk way and, the minute you stepped-in, you are immerse in the punk rock inspired interior design and the electric ambiance: a 1980's style Japanese custom motorcycle seating in the center of the room, Japanese art on display all over the place, tattoo rom inspired bathroom … there's definitely something cool about this place. It's a bit dark true but that's just an add-on to the cool punk vibes of the place and in the end, who cares if your Instagram pictures aren't perfect as long as you are having fun and enjoying yourself. Right?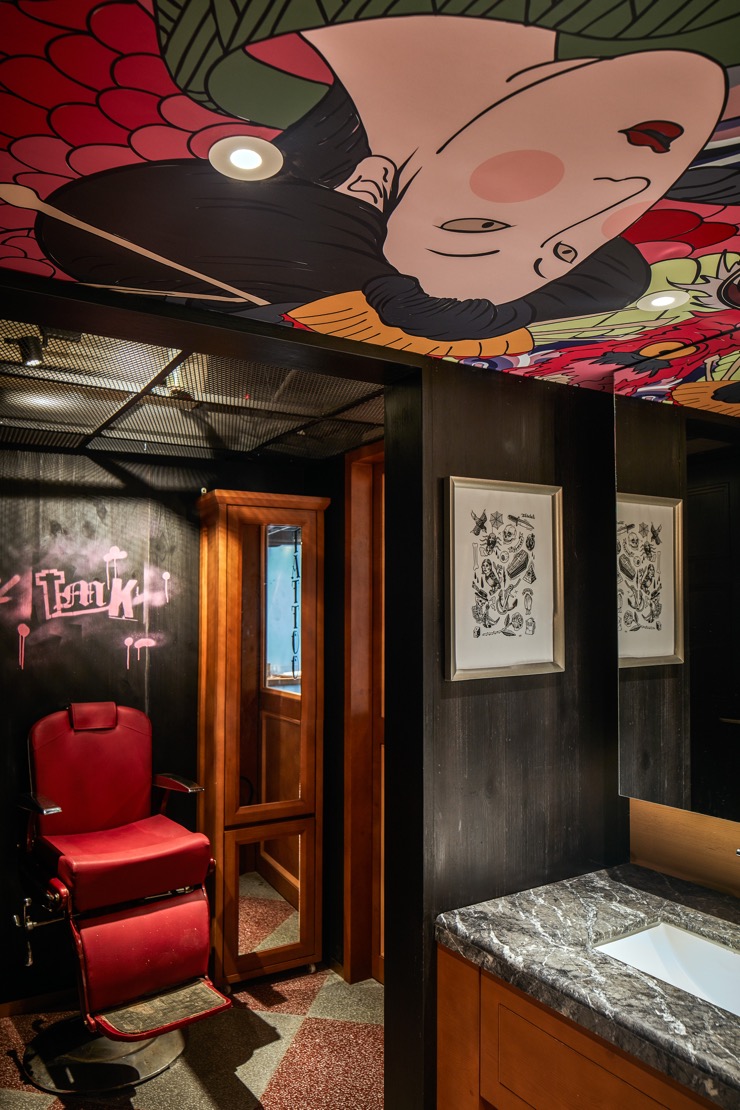 Adding to the crazy vibes is the Drinks on Me (HKD 290/round) feature on the drink menu. Order it and each person within TMK (guests and staff) will be poured a generous serve of sake accompanies with boisterous cheers and the sound of the gong. Quite a party kicker! Told you, this place is all about the vibes.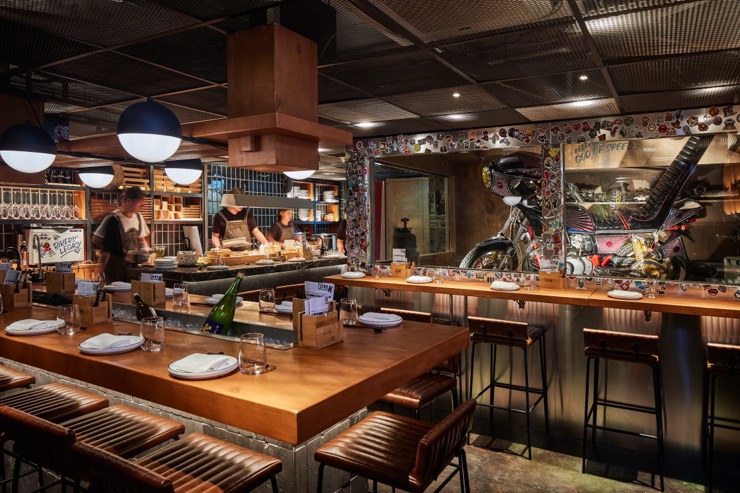 I do wanna order a round of shots for everyone very much but maybe let's have something to eat before that. I'm afraid things would get too wild too quickly otherwise.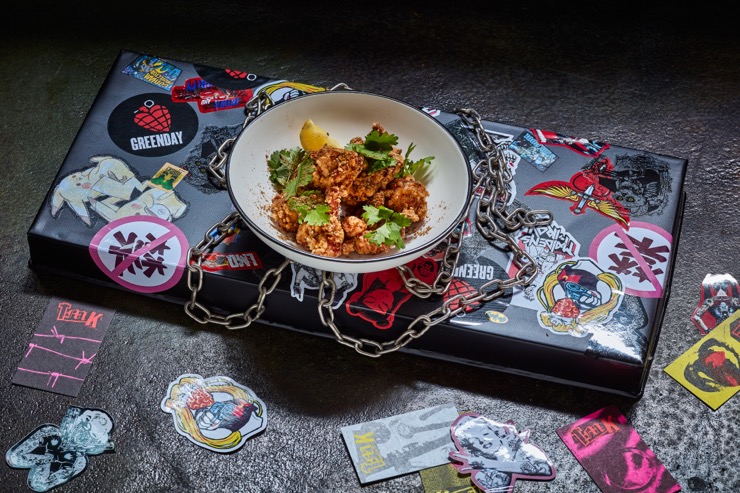 TMK offers a refreshing take on the traditional Japanese temakeria and serves a selection of sushi and sashimi plus dishes to share – loving the flavourful Hamachi (HKD 98) carpaccio served with tangerine ponzu, black sesame and crispy quinoa and the super pornfood Karagge (HKD 78) also known as Japanese deep fried chicken - but the house's heroes are the hand rolls, the classic ones and the creatives ones.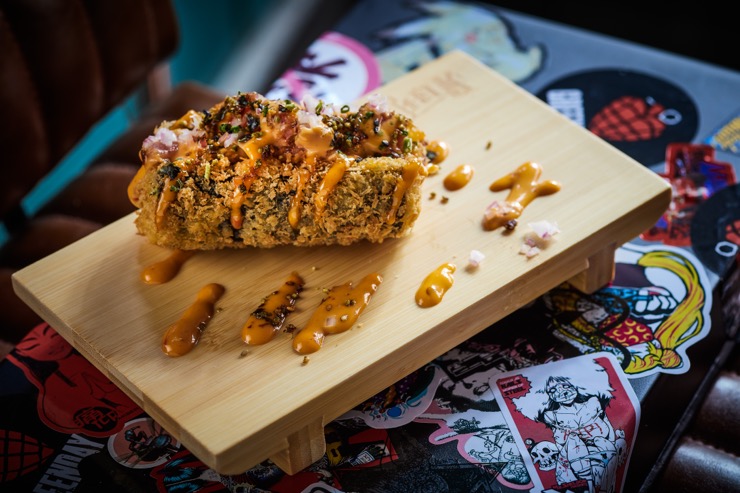 Hong Kong Madame fav
: the
Tuna Hotdog Handroll
(
HKD 98
), aka the yummiest tempura fried Kalifornia topped with spicy tuna. I could easily eat my weight in TMK's Tuna Hotdog!
And if you are not sure what to choose, because well everything just looks way too good, then just go for one of the two tasting menus: the
Denim
(
HKD 288/person
) or the
Leather
(
HKD 398/person
).
Let's just have one last Japanese beer or another round of sake before we leave right? I just like the atmosphere of this place way too much. I do have to be back soon and give a go to both the
lunch menu
(
from HKD 148/person
) and the
weekend brunch
one (from HKD 198/person). Congrats Pirata Group, seems like you always figure out the way to my heart. I didn't even know myself that I was a punk rocker down deep inside.
TMK
Shops G & H, G/F and M/F, 77-91 Queens's Road West, Sheung Wan
This write-up is based on a complimentary dinner hosted by TMK. No money has been paid by TMK for publishing this review.