by Aude Camus
Over the past 6-7 years, the guys at Black Sheep Restaurants have taken us to many culinary trips around the world from Vietnam to the US with stops in Lebanon, Greece (
Artemis & Apollo
) and Sri Lanka (
Hotal Colombo
). They had also started exploring South America with their Argentinian steakhouse
Buenos Aires Polo Club
but had not yet brought South American street food to Hong Kong. It's now done with the recent opening of
Taqueria Super Macho
, a no-fuss and Baja-inspired (Northwestern region of Mexico) taqueria.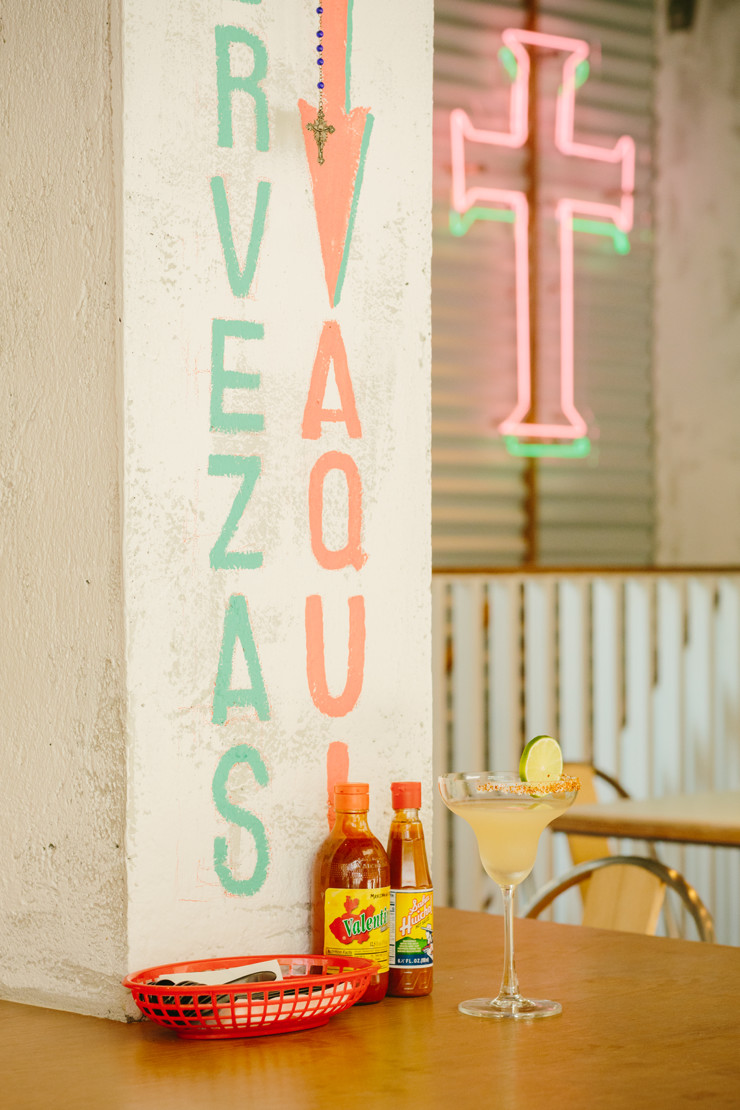 Went there on a rainy stormy night but the minute I entered the lively place, welcomed by a blaring "Hola, Bienvenido" from the team, I knew I was in for a very caliente night.

Wouldn't be a proper Mexican night without a bit of tequila, right? Well, I'm afraid it's a little too early for shots (but no worries, we will come to it by the end of this dinner) so I'll go for a softer version to start with. Passion Fruit Margarita (HKD 88) it is. You can have it frozen or not. But watch out, this little thing is dangerous because it's good, like really good. Other Tequila based cocktails are also available such as the classics Coronarita (HKD 98) and Paloma (HKD 88) or the signature Coco Loco (HKD 98) featuring hibiscus-infused Tequila Silver and coconut.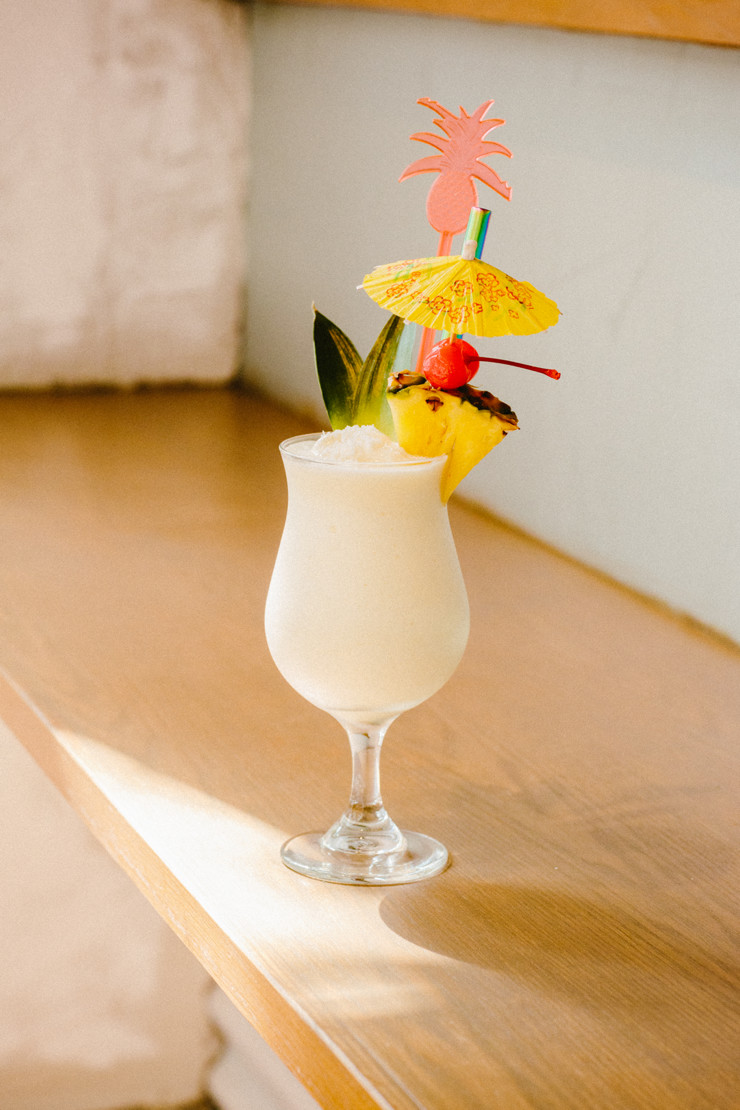 And if tequila isn't your jam, they also offer some pretty appealing rum-based drinks. I can never say no to a nice Pina Colada (HKD 88).

Well, let's order some food before I drink that entire Margarita and get drunk! Food which is here designed to be shared so order as many dishes as possible. Menu is short but you'll have a hard time deciding what you want, everything just sounds super yummy.

I know it's cliché but I cannot go to a Mexican restaurant and not have Guacamole so Guac and Chips (HKD 68) it is please. This guacamole is dope. I even heard that on the first night of opening, people ate so much of it that it was sold out before 8 pm. No worries, they now know how much Soho loves guacamole and prepare enough of it every day to feed an army.

Let's have a Rock Shrimp Aguachile Ceviche (HKD 88), super fresh but with a nice warm touch of Mexican chili, and a Grilled Chicken Tostada (HKD 58). Yum, this tostada is like really yummy: a crispy fresh tortilla with layers of guacamole, sour cream, marinated grilled chicken, sautéed jalapenos. It's both creamy and crispy. Tostada te quiero mucho.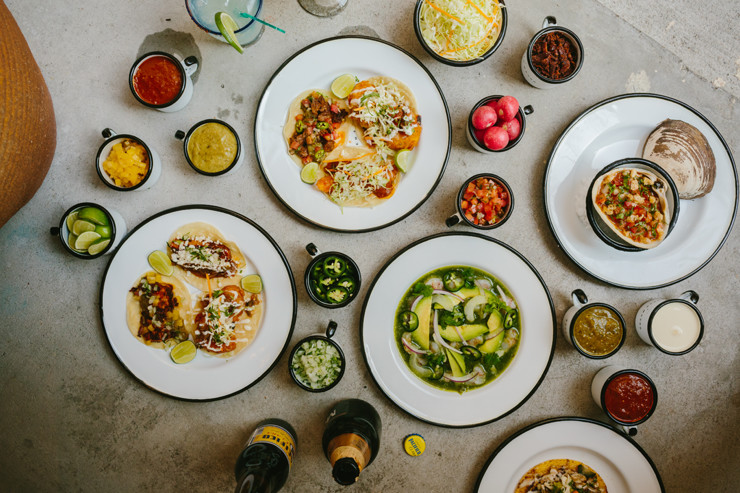 Well, we are in a taqueria so we can't possibly not order tacos. With 5 options available on the menu and super attractive prices (HKD 28 to HKD 38), I would recommend order as many as possible. Anyway, we are sharing, right? What's interesting here is that tacos are served undressed but accompanied by salsas, vegetables and pickles for you to layer as you please and make your own tacos. A spoon of salsa verde here, a touch our sour cream there, a dash of lime, oh don't forget to add a bit of cabbage …. Love it because all this comes in the cutest little ramekins creating a very mouthwatering mess on the table. My fav taco? The
Crispy Shrimp
(
HKD 38
) one.
Should we try one more thing? Yes, we definitely should! Finishing off with not the lightest option but, for sure, a super pornfood one:
Queso Fundido
(
HKD 88
), basically melted cheese with onions, small pieces of adobo-marinated steak and, of course, chili.
Well, we haven't tried the entire menu yet but pretty proud of the good job we've done tonight! That, for sure, was a feast!
I'm definitely saying "Si" to many more caliente and vibrant nights on Bridge Street. Taqueria Super Macho, I'll be back soon
Taqueria Super Macho
33-35 Bridge Street – Sheung Wan
This write-up is based on a complementary dinner offered by Taqueria Super Macho with no monetary compensation.