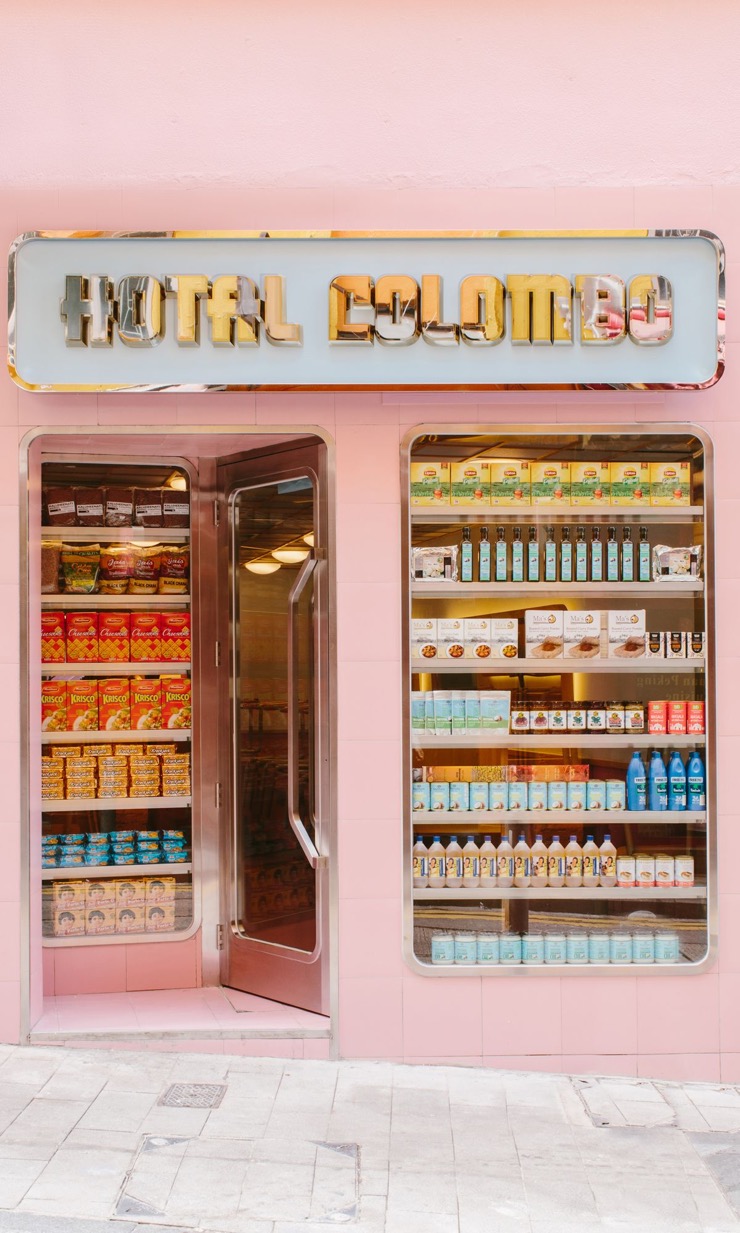 This article was first published in January 2019 then updated in July 2019




by Aude Camus
Have you been wandering the streets of Soho lately, passing by Elgin Street? If so, you can't have missed the cutest and most Instagram friendly pink window in Soho. But after you've taken your snap, please make sure to actually push the door and you'll be treated to a Sri Lankan feast by Head Chef Gisela Alesbrook.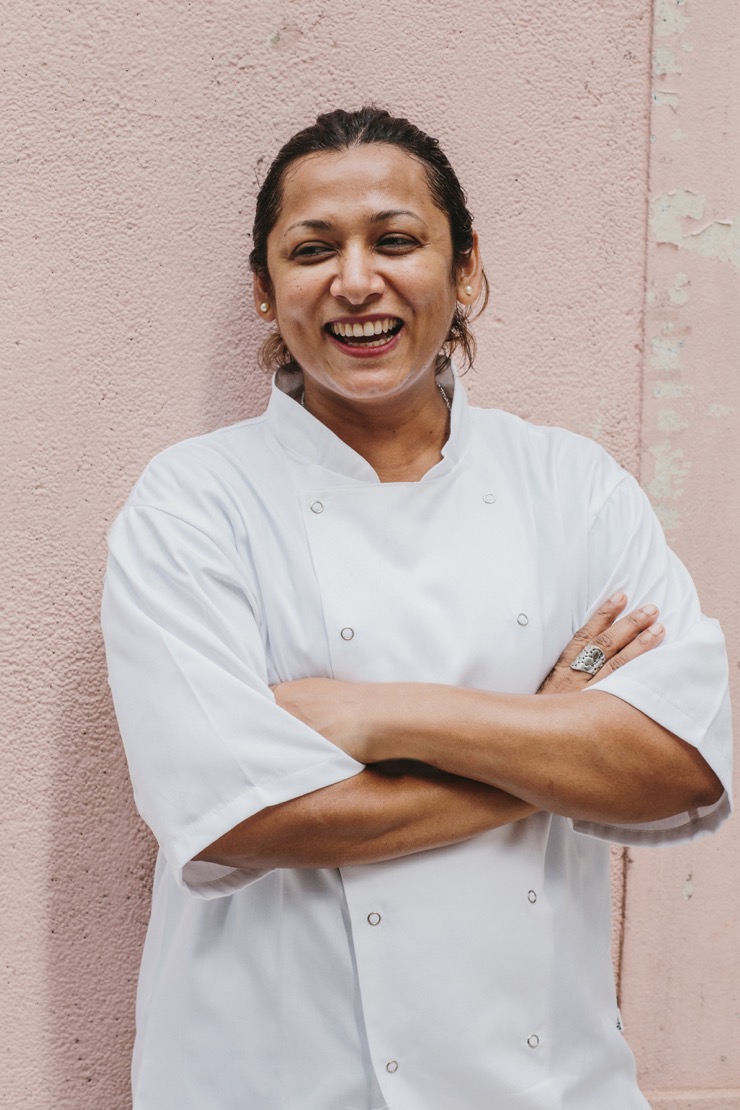 Sri Lankan cuisine… must admit I didn't know much about it!
And little did Christopher Mark and Syed Asim Hussain, the two founders of Black Sheep Restaurants (
whom I've interviewed a few months ago
), 6 years ago when starting their group. But they have come to discover this uniquely spiced and flavored cuisine with Chef Gisela who has been with them since day one and used to make them Sri Lankan karis (curries). "We would tell her that one day we'd open a restaurant with her, but back then it seemed like such a ridiculous dream that she would just laugh at us and assume we were drunk. Six years later, it has finally become a reality, so for the three of us, Hotal Colombo really is a dream come true." says Syed Asim Hussain.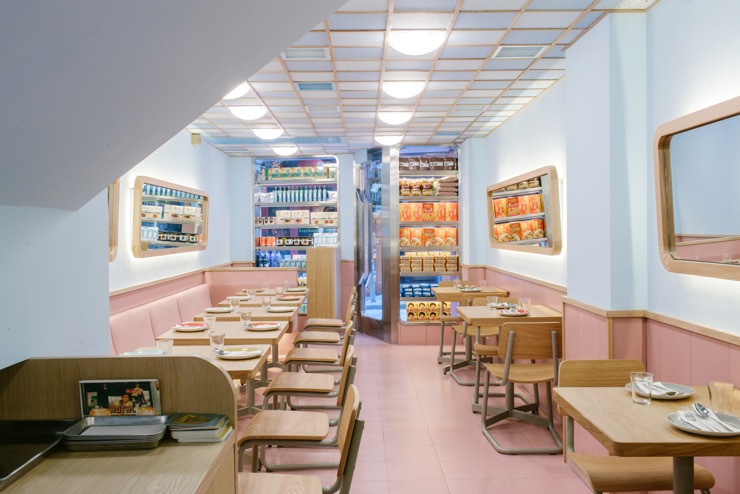 What's the deal with that name and the pastel blue and pink decoration? Hotal Colombo is inspired by the egalitarian eateries that spill onto the streets all over Colombo and where the working masses go to refuel. These canteens are often called hotals and even though they do not offer any rooms they are definitely more than eateries. They are community places where guests, many of whom having moved from rural villages to find jobs in town, go to unwind.

I'm loving the open kitchen at the back of the restaurant. Nothing like getting a glimpse into the preparation of the food to make me wanna dig in. And dig-in time it is as the sharing plates start to hit our table. Hope you are hungry, I may have over ordered …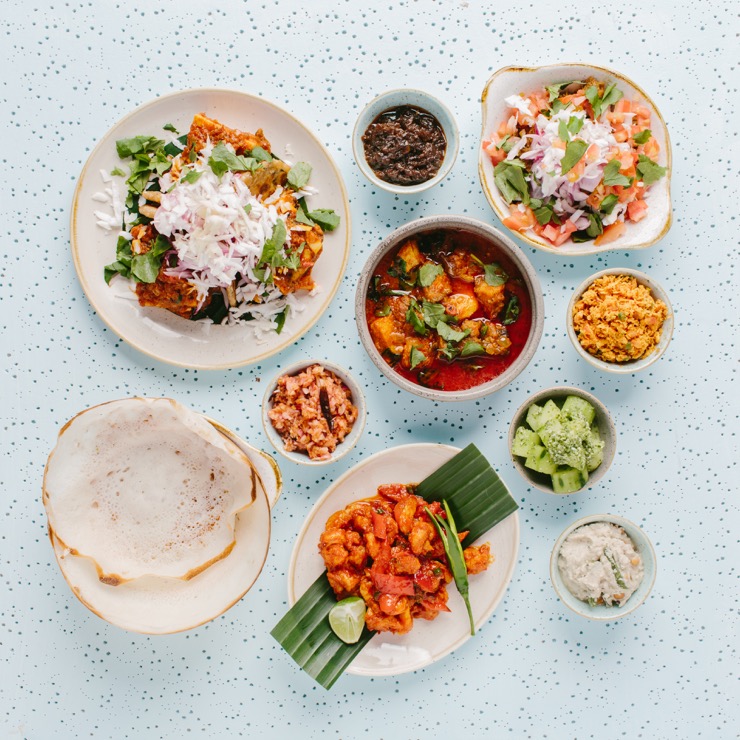 The Hoppers (HKD 48) are something I've never seen before: crispy bowl-shaped pancakes (eaten for breakfast, lunch or dinner in Sri Lanka) from which you have to tear off pieces to dip into one of the Kari (local curries). It also comes with a selection of Chutneys and Sambols, in true Sri Lankan style. God that Pol Sambol (HKD 18) – fresh coconut flesh pounded with chillies, salt, sugar and dried fish – is addictive!

I can't really say which was my fav between the Fish Kari (HKD 108) or the Seven Vegetables Kari (HKD 88). But I can say I had more than my share of both! The first one is definitely more spicy, fragranced with fresh curry leaves and featuring perfectly cooked fish while the second is perfectly creamy and soft (and probably the less spicy thing on the menu).

I had a real crush on the Bone Marrow Varuval with Pol Roti (HKD 88), a veal bone marrow slow-cooked with tomatoes, black pepper and curry leaves and served with topping of sliced onion and Indian pennywort (an Indian herb). That baby is so good! Slightly spicy, perfectly melty and so good on the Pol Roti, a fried flatbread made of whole-wheat flour and fresh coconut flesh.

I must confess that, before trying out the food, I was a bit afraid it was going to be too spicy for me (heard some people say it was for them). But it wasn't at all. I found the food at Hotal Colombo to be perfectly balanced: spicy enough to spice up your night but not in a "I'm crying and need a big bowl of white rice to cool down the spices" way.

Don't expect any dessert, there's none on the menu. But you should already be pretty full by now. And if you really can't finish off a meal just like this, why don't you order one of the 5 cocktails on the menu? Being a Bloody Mary addict, I went for the Bloody Mirissa (HKD 98) but you might also try the Colombo G&T (HKD 98), a sweet and refreshing mix of Colombo Gin, Maraschino Liqueur, Cucumber Juice and Tonic Water.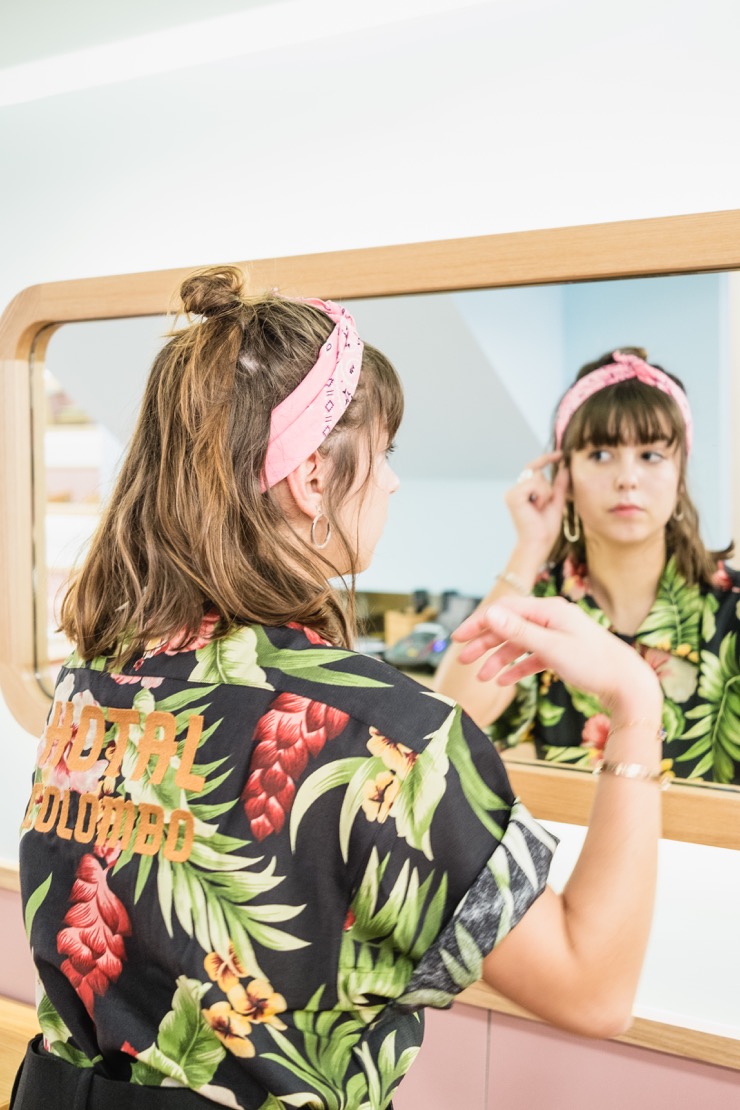 Well, that was a feast! Pretty glad we pushed that pink door and definitely cannot wait to push it again!
July 2019 edit
:
Hotal Colombo now also serves brunch every Sunday from 12 pm to 4 pm. A perfect opportunity to enjoy a quick sunny (and spicy) escape to Sri Lanka for only HKD 188: appetisers to share and one main to choose from a selection of Sri Lankan favs (
here
for the brunch menu)
Hotal Colombo
31 Elgin Street – Soho
This write-up is based on both a dinner and a brunch hosted by Black Sheep Restaurants, No money was paid by Black Sheep Restaurants for publishing this feature.