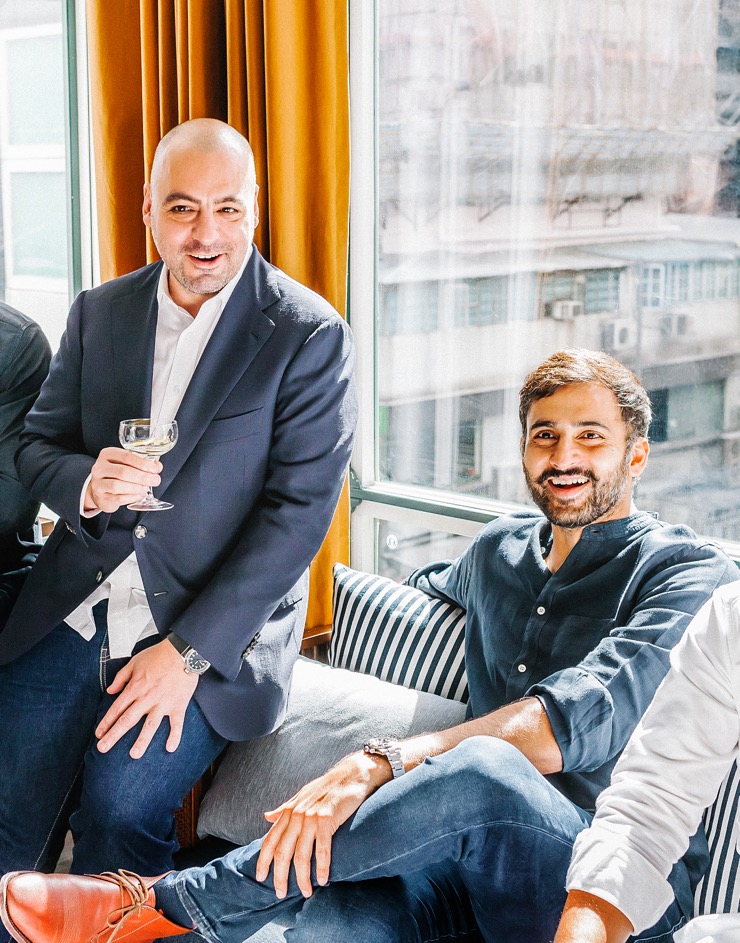 by Aude
I ain't gonna pretend other way, I have developed quite an obsession on food over the past few years. And when I say food I mean everything related to food from the ingredients, to the restaurants to the brands to the people behind it. I'm actually quite fascinated by those who are crazy enough to throw themselves into the wild world of Hong Kong dining scene and always feel excited when I get the opportunity to get to know them better and understand the whys and hows behind their projects, successes and failures.
Speaking of Hong Kong dining scene, I think it's fair to say one of the most successful stories of the past few years is the
Black Sheep Restaurants
' one. How do you grow, in only 6 years, from being an underdog to being the leader on your market? That's the exciting secret have been trying to unlock by discussing with Christopher Mark and Syed Asim Hussain, Co-Founders and Managing Partners of the group.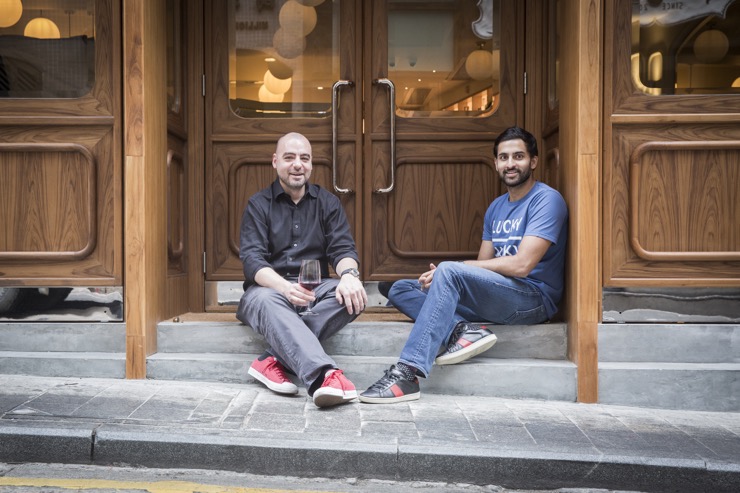 How and where did you first meet?
Asim: Chris and I first met when I moved back to Hong Kong from New York about seven years ago. I had taken an apprenticeship at a restaurant group where he was working. We didn't have the best first impression of each other, he took one look at me and made a bet I wouldn't be back the next day. When I came back and he lost his bet, he marched over to me and let me know he'd lost money because of me. It was an inauspicious beginning but we struck up a friendship that ultimately became a prodigious partnership based on shared ideals, values and philosophies.


What was the first restaurant you opened together?
Chris: a Spanish restaurant called Boqueria in Lan Kwai Fong, that opened in September 2012.


How long did it take before you opened the second venue? Why deciding to go for a totally different concept?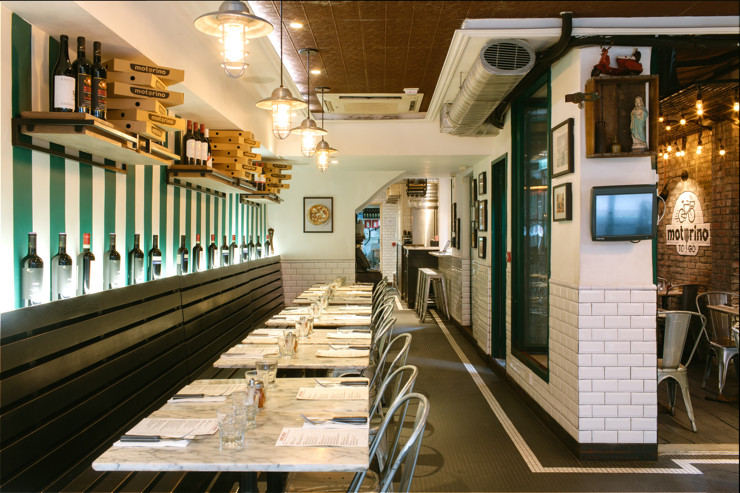 Asim: Motorino SoHo opened five months later. The plan was always to tell a lot of stories through food so we knew the next concept would be different. Both Chris and I had a passion for Neapolitan style pizzas, which wasn't popular in Hong Kong back then, but we had been looking for the right site to open Motorino for a while. A lot of the time the opening schedule is down to when we can find the right spaces. We looked at more than 150 sites before we found the space that became Motorino SoHo. We also knew that SoHo was going to be our home and to succeed you need to be part of the community that you serve so we've always looked at what the neighbourhood had and what we felt we could add.


How many restaurants have you been opening over the past 6 years? Are they still all opened?
Chris: We currently have 19 restaurants in the group, the only one we've re-concepted was our first, Boqueria, which is now Buenos Aires Polo Club. We definitely made some mistakes the first time around and we learned from them. We make new mistakes now.


How do you come up with new ideas and concept for a new venue?
Asim: Chris and I draw from our own personal wells of nostalgia, childhood memories and experiences for new work but often travel is a big inspiration. There is usually a trip that sparks an idea for a new restaurant. For example, Chris and I went to Hanoi researching an idea to open a refined Vietnamese concept. We booked dinners every evening in beautiful old colonial restaurants but just didn't feel inspired by any of them. Each night we regrouped on plastic stools with beers at the bia hoi stand on the corner near our hotel, and on the last night, the police came by to clear the street. The owner recognised us from the previous nights so he ushered us into his home and despite not having much common language, we stayed up until the small hours with him drinking and eating too much.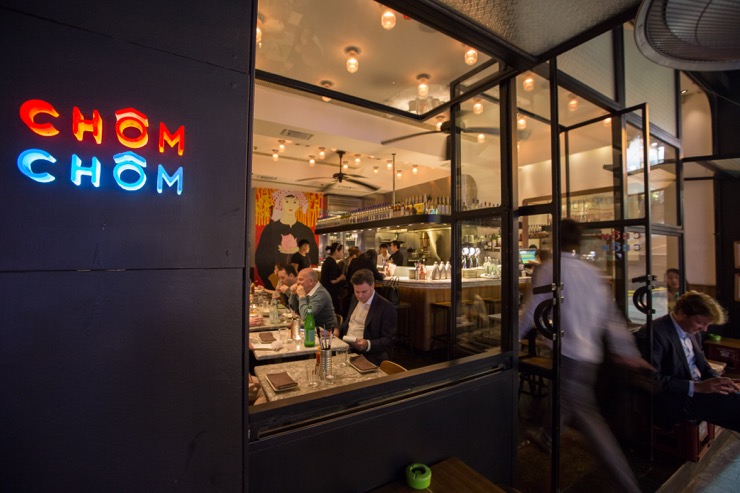 When we got home we realised that was the experience of Hanoi hospitality we wanted to recreate, and that ultimately became Chôm Chôm. But I think something we're really proud of is that it is no longer just mine and Chris' experiences that are informing the work we do.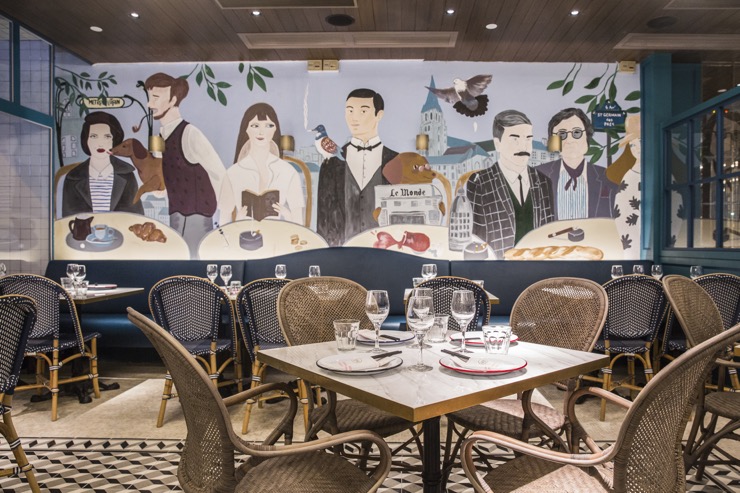 Le Garçon Saigon our Saigonese grill house, is a great example of this, where Chef Bao La is telling a story personal to him.


Which of the openings would you say was your most challenging?
Chris: All of the openings have been challenging for different reasons, when you are as close to the concepts as we are feeling like you are hitting the right notes is essential.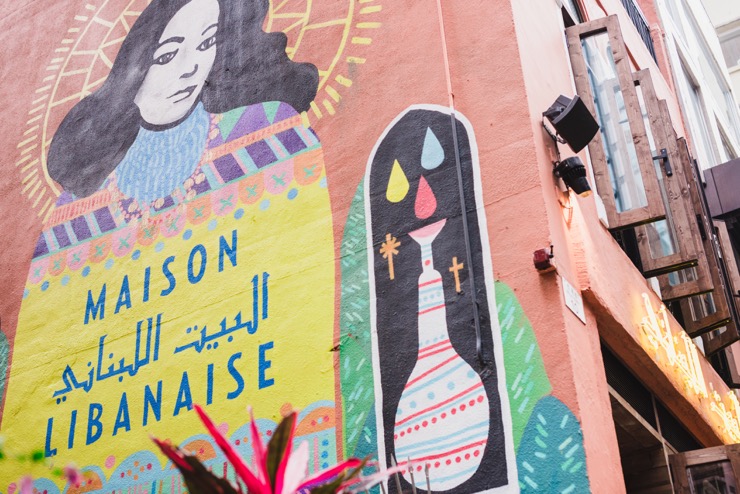 But February 2016 stands out, we opened Maison Libanaise and BELON about three days apart
.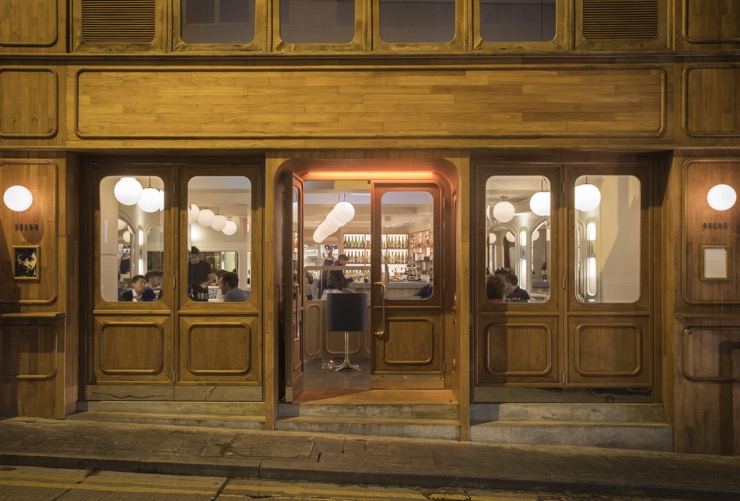 We learned a lot that month.


And which one was the most exciting?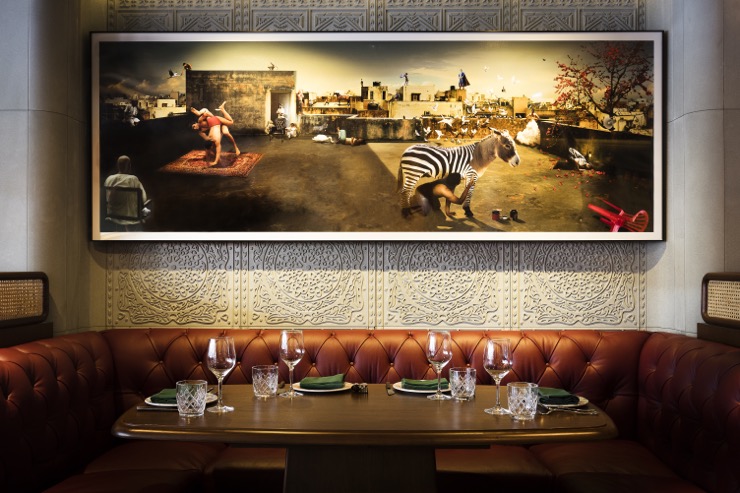 Asim: For me, probably New Punjab Club because it is so personal to me. This is the restaurant I wanted to build even before Black Sheep Restaurants began. It's the story of my past, my upbringing and the food I grew up eating and I needed to do it justice. It took us a long time to find the right chef, the right venue, the right team to make it happen. My father also had a restaurant on Wyndham Street called the Mughal Room when I was growing up and I definitely felt the pressure of that legacy. I needed to do more, New Punjab Club had to be a homerun.


What are some of the advises you wish someone has given you before you started?
Asim: Maybe don't do it. We would have done it anyway but it's what we tell other people who want to get into the industry. People come to us saying they want to open a wine bar because they love wine, but being passionate about consuming is really different to being passionate about hospitality. Plus I wish someone could have told me how much of your life you'll give up, it's worth it but it takes everything from you.


What would you say has been the most challenging thing for you?
Chris: When we first started the sites we took tended to be windowless basements that had been on the market for years and there were always challenges associated with those kind of spaces. However we've never focused on what was lacking, we don't dwell on the negatives, no venue or neighbourhood is ever going to be perfect, there will always be problems to solve but so far, we've always been able to overcome anything thrown at us…


And the most rewarding one?
Asim: The community we've been able to build around our work is what we're most proud of. When we started we promised ourselves that first and foremost we wanted to create a company that our team would be proud to be part of. We think of ourselves as a family and while the family has grown to almost 1,000, we still have many members that have been with us since day one. We take care of our team so they can take care of our guests, that's what this industry is really about.


If you were to do it all over again, would you change anything? If so, what would you do differently?
Chris: Maybe just to take bigger risks. When we've been safe the results have been safe, but when the work has pushed the boundaries, that's when we've been most successful. But overall we've had many more good days than bad and I can honestly say that while not every day has been easy, it's never really felt like work for me because I'm doing what I'm passionate about.


What's next for Black Sheep Restaurants?
Asim: We'll continue to pursue excellence, keep bringing new stories to life and we'll refine our existing work. This year we're pushing ourselves into new areas, we recently launched our delivery app Black Sheep Restaurants GO so we're continuing to add restaurants and growing the app. But there's a lot more in the pipeline, a few more openings here in Hong Kong before the end of the year and we're working on some exciting international plans too. Stay tuned.