by Aude Camus


DRUNK ELEPHANT – UMBRATM SHEER PHYSICAL DAILY DEFENSE BROAD SPECTRUM SUNSCREEN SPF 30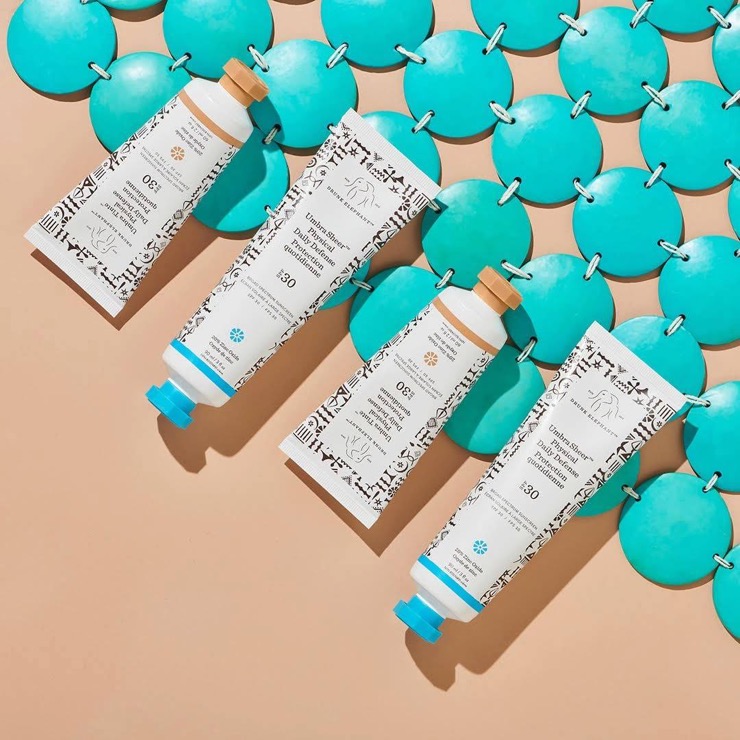 I have mentioned US beauty brand Drunk Elephant before (been using their B-Hydra Intensive Serum
mentioned in this article
for a few months now and really love it) and do think I will keep and mentioning it to you because I love their Virgin Marula Oil infused products. My latest crush is this face sunscreen formulated without chemical screens or silicones. I just got back from a 10-days break in sunny South Africa (lucky me!) and been using it every day to protect my skin but also power it with antioxidants. I love the lightweight texture but also the fact that this cream doesn't only protect but also moisturize your skin thanks to the raspberry seed and marula oils it contains. At the end of the holidays, not only was my skin perfectly sunkissed but without any sunburn, it was also glowing and looking all healthy and plumped.
HKD 285
Available at Sephora Hong Kong, in stores (ifc mall and Causeway Bay) and
online
CLARINS – TONIC BODY TREATMENT OIL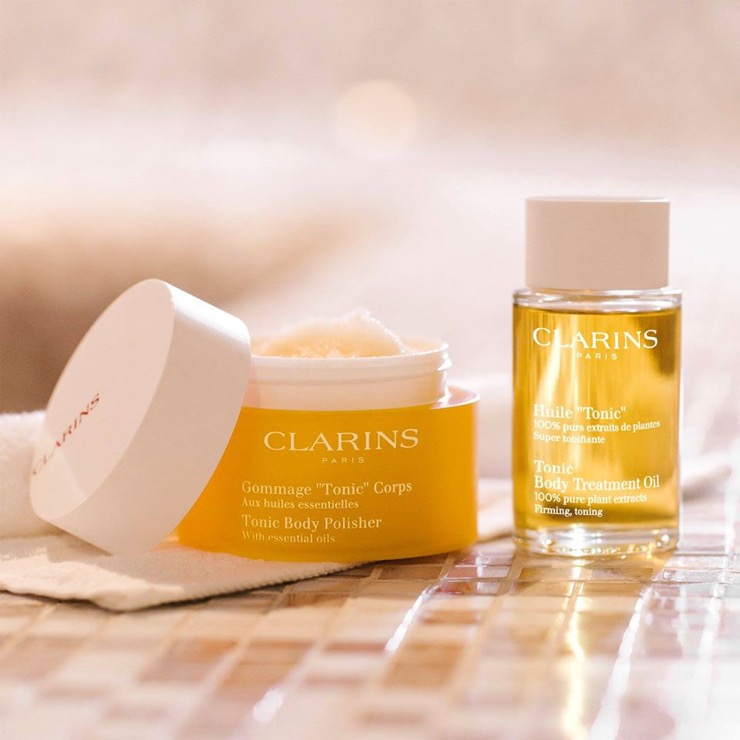 As you may have heard, I'm expecting a little baby girl for early June and had to slightly adapt my beauty routine in light of this happy news. Decided to go for a cult product and give a go to this tonic treatment oil made from 100% pure plants extract and known for promoting firmness and elasticity and prevent stretch marks.
My baby bump hasn't really started to show yet and I haven't gained much weight so stretch marks aren't yet a concern, but prevention is key and I do love how satiny soft it leaves the skin. The smell is fresh and pleasant. I actually love this product so much that I will probably continue using it as a moisturizing oil after my pregnancy.
HKD 530
Available in Clarins Hong Kong shops and
online
TOPICREM – ULTRA-MOISTURIZING BODY MILK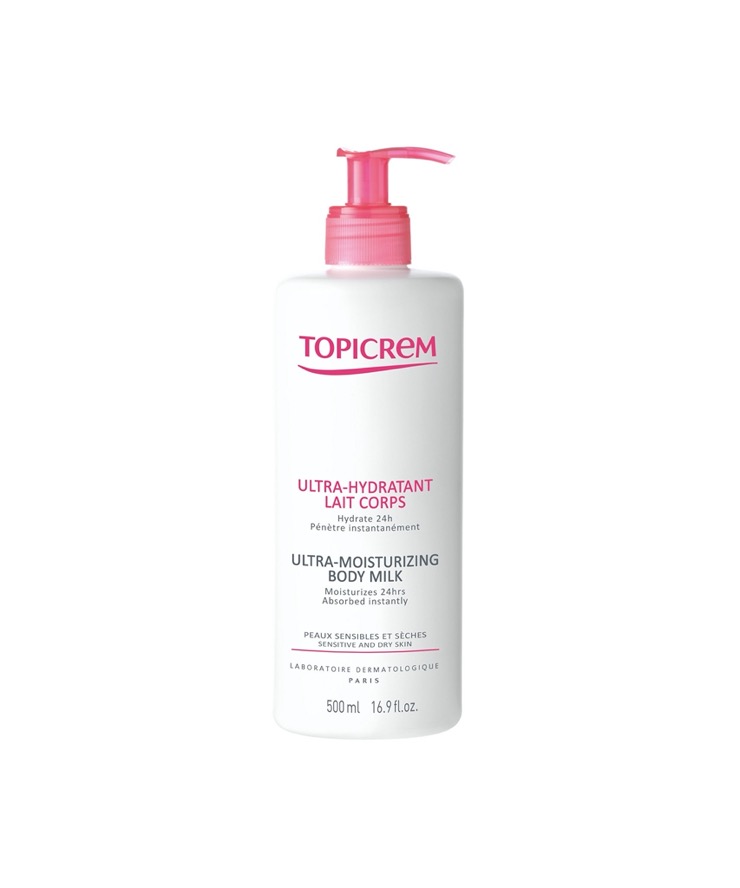 God it's been freezing over the past few weeks in Hong Kong, not to mention the gloomy atmosphere. I've been feeling slightly depressed and in the mood for cocooning so decided to add some comforting, soothing bodycare products to my routine and this ultra-moisturizing body milk definitely is soothing, I especially love its clean baby scent and milky texture. Going back to basics is always a great idea.


Available at several retailers around town including Sasa