by Aude Camus
What do luxury raved about Chinese restaurant
Mott 32
, casual beach Thai eatery
Sip Song
, popular Central breakfast spot
Mercedes me
or uber cool late-night spot
Brickhouse
have in common? They are all part of
Maximal Concepts
, a Hong Kong-based restaurant group with over 18 brands in Hong Kong and abroad. After crushing hard on their latest restaurants opening this year –
Sip Song
(
here to rediscover the full dedicated review
) and
John Anthony
(
here to rediscover the full dedicated review
) – I had to have a little chat with one of the three founders – Malcolm Wood - and unveil some of the secrets behind being one of the top player groups on the local FnB scene.
Hi Malcolm. Thank you for giving me some precious minutes of your time. Can you tell me a bit more about yourself: your background, what led you to work in the FnB industry and how did you meet Matt and Xuan, your partners?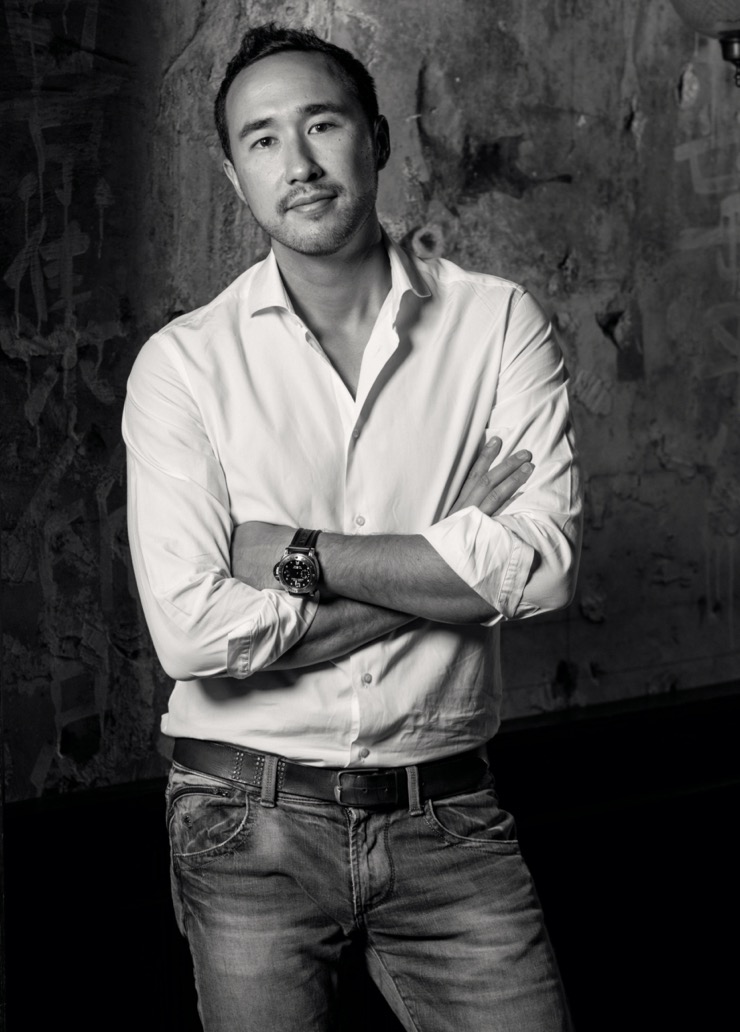 I'm half Chinese, half English. I was born in Taipei but moved around a lot as a child and young adult – I have lived in 12 different countries but Hong Kong is always the place that felt most like home to me.

Growing up, I was inspired to cook by my Grandparents on both sides and my Mother and I always knew I would end up in Hospitality and food. I set up my first hospitality company nineteen years ago with my partner Matt Reid when we were fresh out of school and we have been partners in everything ever since. Success for me is about a great partnership and I don't think you can do this without a great friendship in place too. We both moved to Shanghai where we set up our first restaurant group business. However, a few years later I was eager to move back to Hong Kong as it felt like home for me, having spent a part of my childhood here. I persuaded Matt to move here too, and we met Xuan Mu through mutual friends – who had just opened his nightclub, Play – after we both moved here and the three of us formed a partnership.


What was the first restaurant you opened under Maximal Concepts?
Blue Butcher, at the far end of Hollywood Road, which we recently had to close down, very sadly, due to rent hikes. Blue Butcher meant so much to us as a group, not only because it was our first venue but also because our customers loved it and it had such a loyal following as one of Hong Kong's favourite steakhouses. It was the first time you could get a really fantastic quality steak, without going to a hotel restaurant, and it put us on the map.
Sadly, greedy Hong Kong landlords are sometimes too hard to come up against so we made the difficult decision to close the location earlier this year.


How many venues do you have today? Which one would you say is your flagship?
We have 15 restaurants around the world. In Hong Kong, we have Mott 32, John Anthony, Brickhouse, Stockton, Limewood, Sip Song and Mercedes me and one spa (Flawless).
Mott 32 is the probably the venue people know us for and we are expanding the brand globally.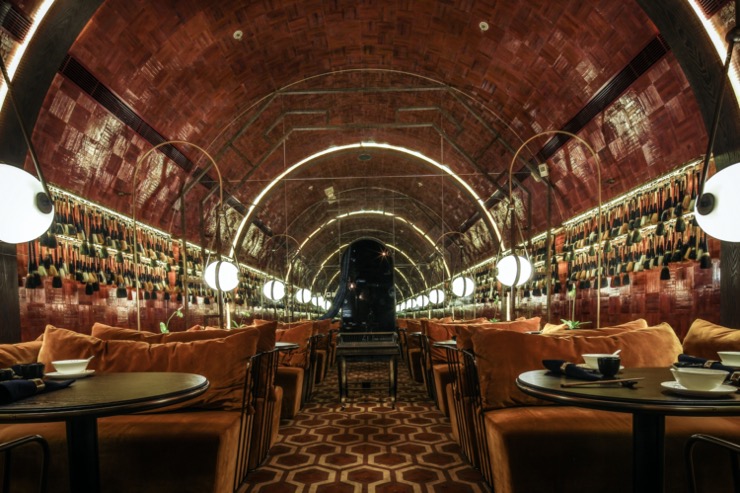 Mott 32 - Photo credit: Joyce Wang
We already have one in downtown Vancouver and another at The Palazzo in Las Vegas, which we opened last year. In 2020, we will open 3 more locations of Mott 32 in Singapore, Bangkok and Seoul.


You have concepts which can be quite different from one to another: what is it like to build a brand image when you both serve luxury Chinese food and Thai street food to your audience?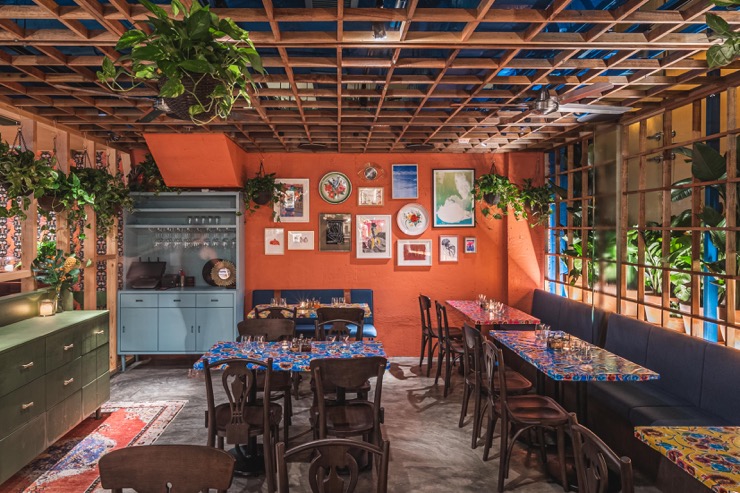 Sip Song
It's a great thing to be honest. It makes my job as a restauranteur even more enjoyable, knowing I can be tasting Mexican food one minute down an alleyway in Lan Kwai Fong, and then work on developing a new authentic Chinese dishes for a restaurant located in the basement of a bank the next. Especially in a city like Hong Kong, where diversity is not only craved but celebrated in the restaurant scene.


How did you come to open your first venue abroad?
We get approached by potential partners quite frequently. In the case of Mott 32, we have two very strong criteria before we seriously consider an offer – it must be in a gateway city, and in an iconic building. We were lucky enough to be presented with two such opportunities in Vancouver and then, Las Vegas.


I understand that sustainability is now a core value for the group. How did you first make that move? Why was it important for you to do it? Do you feel like, being a successful group with international footprint, you have an educational role when it comes to sustainability?
Last year we opened John Anthony in Hong Kong, which was hands down the hardest and most challenging venue we have opened to date.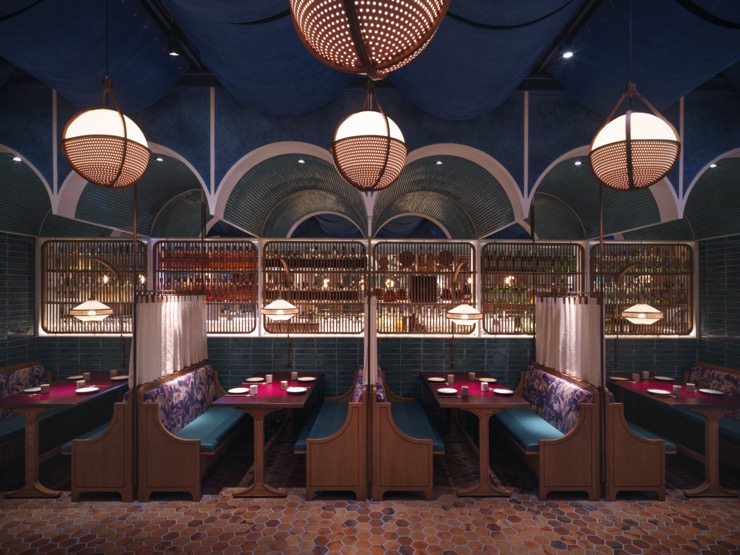 John Anthony - Photo credit: Jonathan Leijonhufvud
We put ourselves up to the challenge of trying not only to reinvent traditional Cantonese cooking but to find new ways to construct an 8000 square foot basement space into Hong Kong's most sustainably built restaurant. Challenges of cost, sourcing, processing and running every idea we could think of... from recycling our other restaurant's menu papers, to sourcing old factory tiling, indigo dye for paint from local environmentally friendly artisans and learning a ton of new things along the way. By no means the perfect result, by no means 100% sustainable, but a step in the right direction. Yes it's more expensive, yes it's more effort, but we all need to work on how we do business ethically and we all need to start somewhere. I am happy that we took these steps and I hope that every restaurant we build going forward we learn more things we can do to try to make a difference… Sustainability in the mind, sustainability in the heart.

As a group, Maximal Concepts went 99% plastic free at Front House a couple of years back now. The next challenge for us is to do the same with Back of House – which means convincing suppliers to switch their methods. This is the next big step for the industry in my eyes.


On a more personal note, I heard that you are strongly involved in preserving the environment. How do you use your public image to serve this cause? What is it like to combine heavy business duties and a strong charity commitment?
In the context of Maximal Concepts, I believe education is key. If you educate your staff in the correct way and give them the tools to solve the problem, you'll find that most people take on the problem enthusiastically, which has been the case with introducing sustainability to our team.

Outside of the restaurants, I also make and produce environmental documentaries with my friend and Documentary Director, Craig Leeson. Our documentary 'A Plastic Ocean' came out in 2017 and was one of the most awarded in that space at the time and we are currently filming next major release, 'The Last Glaciers', which will come out next year, to show the effect climate changing is having on the world's glaciers.

This year, I also received the honour of being named one of UN Environment's 'Mountain Heroes', as part of a global campaign involving athletes who are advocates for climate change.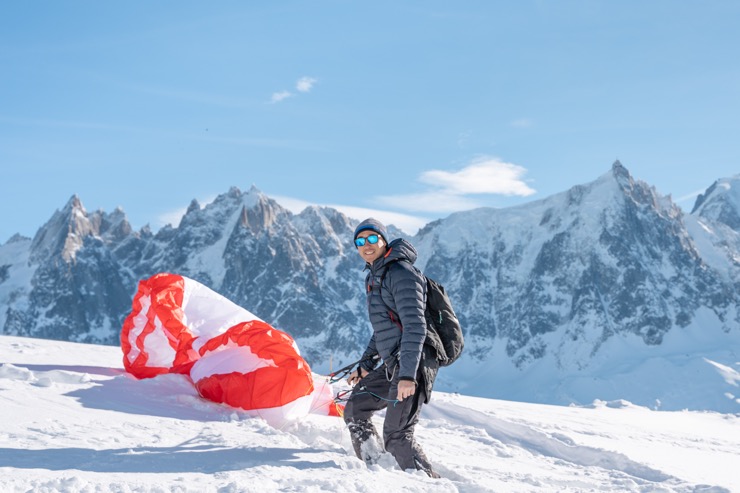 As a para-alpinist and brand ambassador for Arc'teryx, it is my duty to raise awareness around the climate crisis in the mountains and inspire change to prevent further climate deterioration.


Where can In find you having lunch or dinner on most days?
To be quite honest, when I'm not eating at a Maximal restaurant – which, most of the time I am – I prefer to cook at home with my family. We cook mostly Chinese food, which people find surprising. But it's what I grew up eating with my parents and my grandparents.
I tend to spend my weekends out in the country parks as I'm training for a couple of intense mountain climbs at the moment, so my hikes and trail runs can often end with a meal at one of the beach restaurants in Sai Kung or Repulse Bay. Luckily Maximal Concepts has two fantastic restaurants there - Limewood and our newest restaurant, Sip Song which serves delicious Thai cuisine.