by Aude Camus
Wine lovers in the 852 rejoice, the coolest wine bar in town has recently opened its doors and you are going to love it. Imagine a place stocking close to 600 different wines and showcasing an alluring diversity of wine terroir, appellations and vintages rarely found in Hong Kong, a cute little terrace where to sip on your glass al fresco (perfect in that autumn weather) and the most unique décor featuring extravagant wallpaper and fabrics from famed French fashion designer Christian Lacroix (a friend of Jean-Benoît's family) and unique art pieces made of personal souvenirs including a mural made of Champagne capsules – also known as muselets – collected by Romain (each and every capsules being different from the others) and collages featuring menus collected by Jean-Benoît's grand-father in some of the best gastronomic French restaurants including menus tracing back to the 60's. The minute you step in, you know you are in for a different experience. There's nothing pretentious about
Think Wine
, the place just make you feel good whether you are a wine connoisseur or just a normal person in the mood for a glass of wine and some pornfood bites such as artisanal French cheeses. But, on top of the homey vibes, the reason why
Think Wine
feels like such a welcoming place is definitely thanks to its two founders: Jean-Benoît Isselé and Romain Loriot.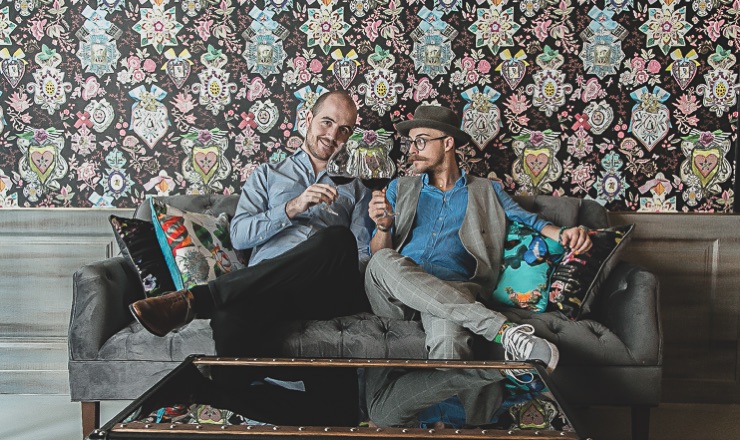 Hi Jean-Benoît, Romain. Thanks for welcoming me today here at Think Wine! To start with, I'd love to know a bit more about you guys. Who are you, how did you first arrived here in Hong Kong and how did you meet?
JB: we both are sommeliers and we pretty much arrived at the same time in Hong Kong, 3 years and a half ago.
Romain: I first came to handle the closing of Spoon, an Alain Ducasse restaurant, and its re-branding and re-opening as Rech
JB: and I first came to Hong Kong for the opening of Frantzens Kitchen in Sheung Wan. And guess what? We met drinking wine haha. We both loved to go for wine at LQV on Gage Street and there is a little game that sommeliers love playing when meeting another sommelier at a bar, sending each other glasses of wine and have the other one guess what he is drinking. We just happened to send each other the exact same bottle and this is how our friendship started. Then, we just kept on seeing each other and drink wine together. A bit drunk sometimes, we would laugh and speak about opening our very own wine bar.


Opening your very own wine bar, was it something you already had in mind before coming to Hong Kong?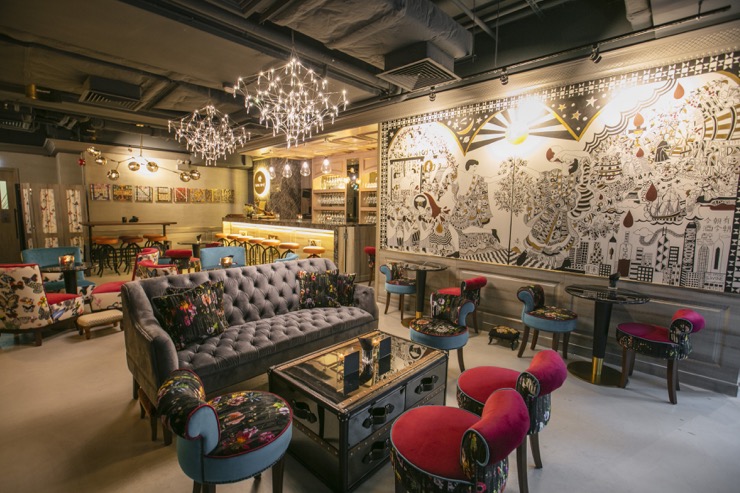 JB: I think we both knew we wanted to have our own business somedays yes because it is a very natural move in our industry and jobs. One thing we didn't know is that we were going to partner together! But we kept on talking about this little dream of ours until we decided to make it something real. In the meantime, we both had taken on new jobs. Romain had joined Le Comptoir Group as wine director, and I had joined Black Sheep Restaurants to look after their Soho venues and more specifically Belon. Those two jobs gave us a wider understanding of the industry. They also allowed us to start and meet more people.
Romain: it also allowed me to gain more experience on the sourcing part and get a deeper understanding on how to deal with the winemakers
JB: and voilà, Think Wine just became an evidence to us


Why deciding to open a wine bar rather than a restaurant?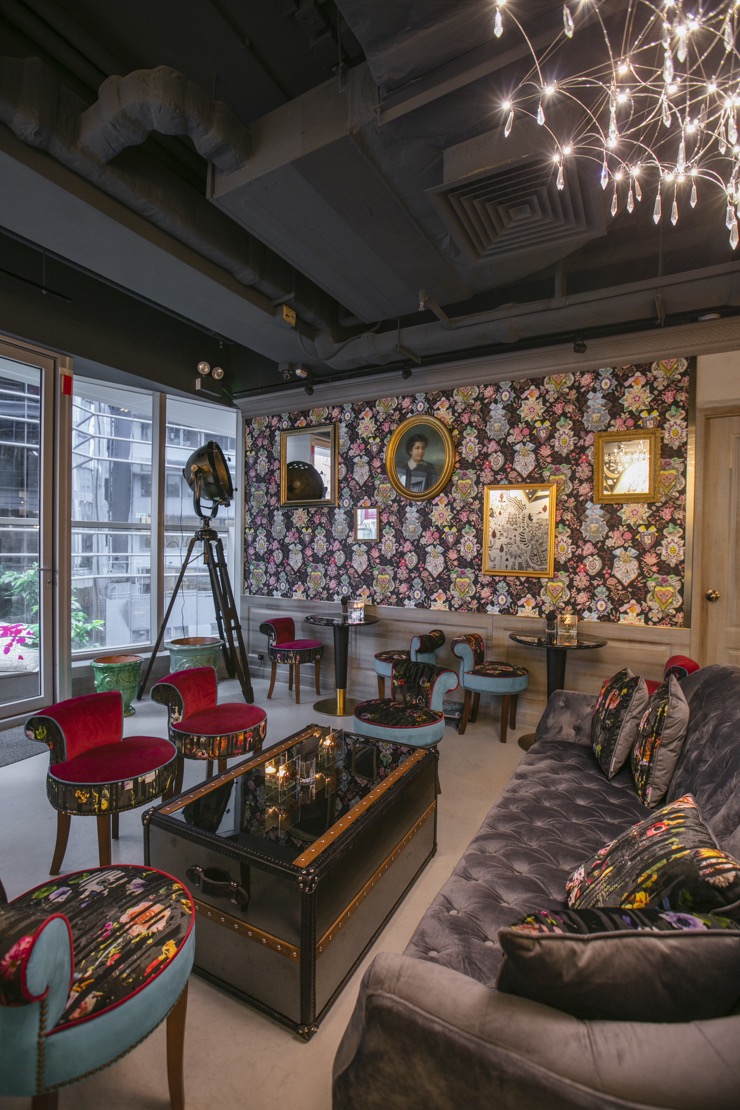 JB: in a restaurant, you need a Chef and therefore you need a proper kitchen. Knowing the real-estate market here in Hong Kong we had to make a choice; it was either a kitchen or a wine cellar. We decided to go for the wine cellar. It does make sense because wine is our passion. We wanted the wine to be the star at our place, not just something to compliment the food. Of course, we do offer some bites. Having work in restaurants before and being friends with many chefs, we learnt a great deal about sourcing the best ingredients and even though our food offer is not extensive, it is very on point. We don't offer the usual wine bar cheese and cutlery board, we wanted something slightly more sophisticated so our food comes into vintage plates my mum and I hunted for before the opening and for our cheeses, for example, we work with "Meilleurs Ouvriers de France" (editor's note: a unique and prestigious award rewarding the best craftsmen in their category).


Why this name, Think Wine?
JB: first we were thinking about going for a French name, but we decided not to because we didn't want to make this place just another French place in town. Whether you are French or not, whether you are wearing a suit or a pair of flip-flops it doesn't make any difference to us. We just want you to enjoy your glass of wine, whether you are a connoisseur looking for something rare or someone like you and me just looking to sip on a nice glass of rosé.


Which means you don't only offer French wines and are open to feature wines from other countries?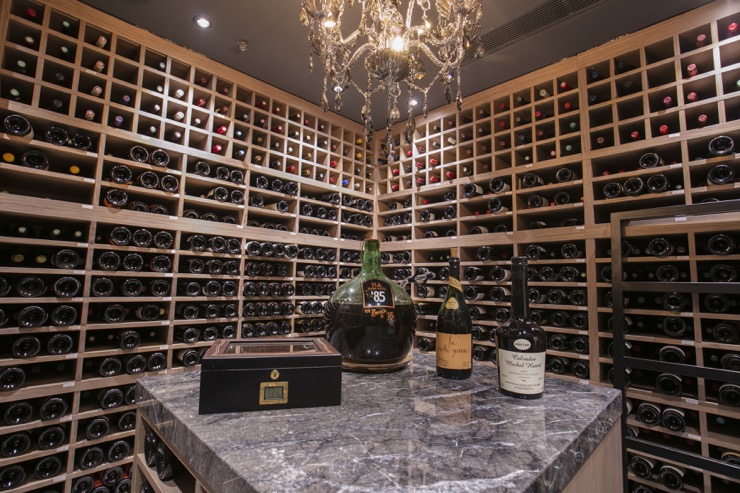 Romain
: indeed. I'd say that 80% of our wine list is made of French wines. The way we've done things is that we first work on building this French wines selection, then we sat down, look at each category and asked ourselves: do we need to add any more reference to this specific category? Do we have enough Chablis? Yes, we do. Do we have enough Puligny-Montrachet? No, we don't. Should we add a few more Champagnes? Yes, we should. Always keeping in mind that we wanted to offer a nice variety.
So, what is the common thread between all your wines?
Romain
: we want to surprise people, especially our sommeliers friends and wine connoisseurs, by offering them something they might not know or might not drink quite often. We also have a few exclusivities. But more importantly, we want everyone to feel at ease having a glass of wine at Think Wine.
Making the wine less intimidating?
Romain
: yes. We also host quite a number of wine dinners but not the traditional, boring, kind where everyone seats around the same table and listen to the winemaker.
JB
: those dinners can be so boring and intimidating
Romain
: instead, we are doing it very casual. People seat wherever they want, they don't even have to seat, we threw a nice little buffet on the bar and the winemaker goes from one person to another making it easier to ask any question that you may have.
About your entrepreneurial journey, what is a challenge opening your wine bar here in Hong Kong?
Romain
: oh yes! We've been going through a lot of emotions, high ups and really hard downs too. We've been lucky to receive a lot of support from our friends, from chefs and restaurants owners also.
JB
: at least 7 or 8 sommeliers have reviewed our wine last before the opening. There is something great about the FnB people in Hong Kong. It's such a competitive industry that you could think they don't help each other but it's not true. It's almost like being part of a family. The toughest part was definitely finding the venue. We did go through a lot of quite strong emotions. But if I had to do it again, I'll do it just the same because we just love this place so much. Et people seem to love it as well.
One last thing: a few foodie places you can recommend in Hong Kong?
JB
: when it comes to wine, my go to places are
Premier Cru
and
Oz Terroirs
, a place with an unusual focus on Australian wines, but also
La Cabane
, One of my fav restaurant in town is
Ecriture
(
REDISCOVER OUR WRITE-UP ON ECRITURE
) and I very recently had a huge crush for
L'Envol
(
REDISCOVER OUR INTERVIEW OF CHEF OLIVIER ELZER
). Oh and let's not forget
Caprice
(
REDISCOVER OUR INTERVIEW OF CHEF GUILLAUME GALLIOT
) and
Belon
, not only because Daniel is a good friend but also because I truly admire his work as a chef.
Romain
: I have a great memory of
VEA
, where I went when we discovered my wife was pregnant with our first child. And I also had a crush on
L'Envol
recently even though we didn't go on the same day. When I have people visiting, I love to take them to
Maxim's Palace
for local food in a vibrant and unique atmosphere.