by Aude Camus

One of the eight restaurants to clinch its first star in the Michelin Guide Hong Kong and Macau 2021, Ando is also probably one of the most popular ones and getting a table at the 30-seats restaurants is close to impossible. When interviewing chef Agustin Balbi earlier this year he actually told me that this situation is a lot of pressure for the team setting up people's expectations very high after waiting sometimes up to six months to get a table.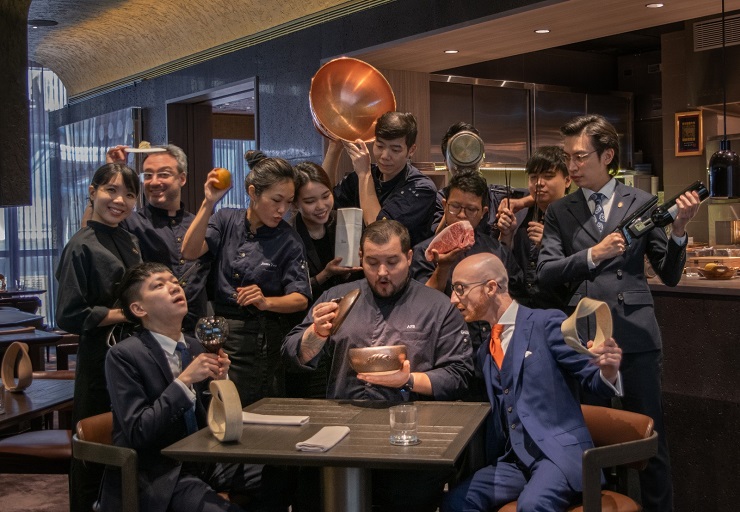 An unstoppable foodie always up for a challenge, I made it a personal mission to make a successful booking at the restaurant. And I did! Here is what you need to know about Ando.


Interior Design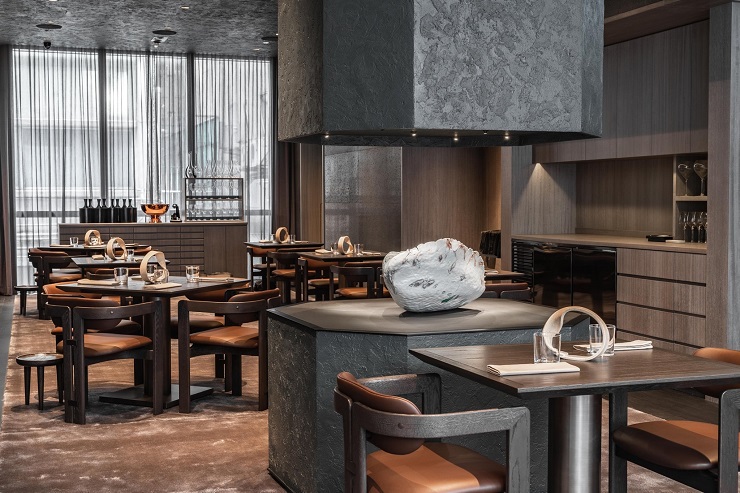 Located on Wellington Street, Ando welcomes you in a contemporary atmosphere imagined by Brewing Design Office and inspired by the dense urban environment of its surroundings. Cue concrete, patinated metal, rugged texture and dark volcanic stones. The barrel vault ceiling gives the space a tunnel-like look.

The best seat in the house? Probably one of the tables next to the long window that's looks from the dining room into the kitchen.


Chef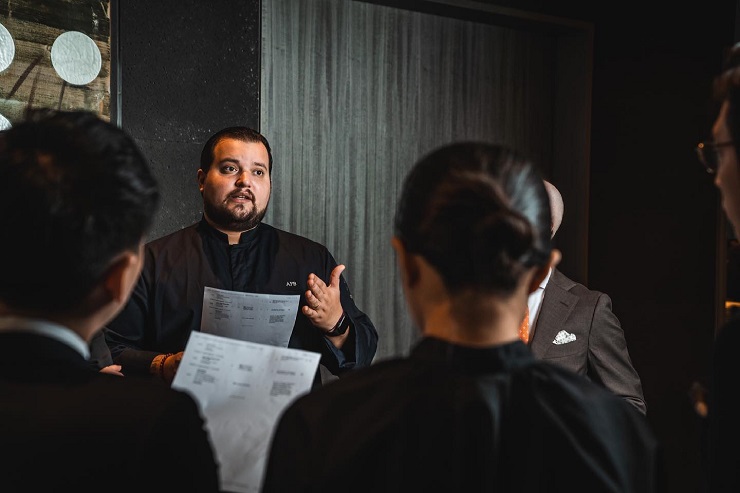 Native from Argentina, chef Agustin Balbi has trained in the US before spending six years in Japan where he honed his craft at Michelin starred restaurants, learnt the language and met his wife. After being the head chef of Japanese restaurant Haku when moving to Hong Kong in 2016, the chef has partnered with award-winning local group JIA to opened Ando in the summer 2020.
Rediscover our full interview of chef Agustin Balbi
Food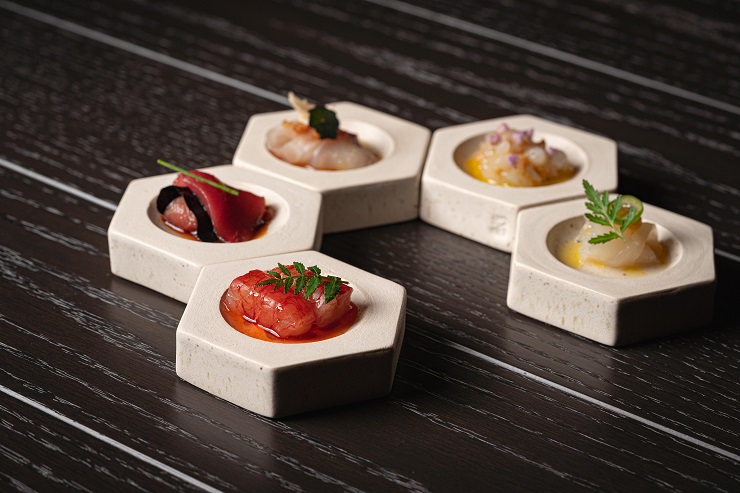 When asked what kind of cuisine he serves at Ando, the chef's answer is "innovative" to explain that his cuisine resonates with his personal journey from growing-up in Argentina with a Spanish grandmother to learning Japanese techniques and the art of Japanese hospitality also known as omotenashi. The tasting menu at Ando therefore brings a mix of influences and cultures with dishes ranging from an Argentinian beef tartare with yusu kosho to a fine raw seafood selection.

At lunch time, a 5-course (HKD 788) and a 6-course (HKD 988) tasting menus are available. Dinner is more of an Omakase affair with the chef presenting guests with eight surprise dishes (HKD 1,688).

I recommend opting for the wine paring (HKD 888 at lunch time) which is pleasantly surprising and brings not only wine but also sake and rice whisky to your table.


The signature dish: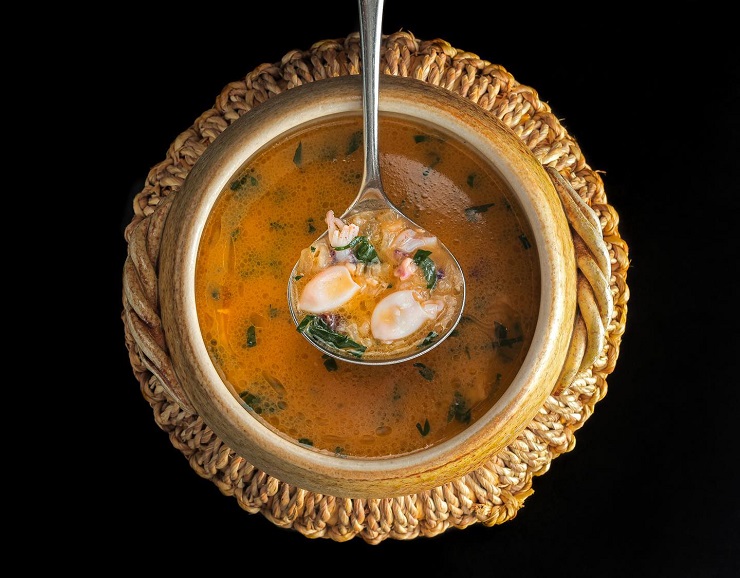 The Caldoso rice with baby squid and Cecina. Named Sin Lola, this dish is inspired by something the chef's grandmother – Lola – used to cook and that he continues to cook even though she is not here anymore. Thus the name. A rather rustic dish, this rice in a soup takes you on a fragrant journey. It reminded me of something from my childhood, which wasn't spend in Argentina, Spain or Japan, confirming what the chef once told me: "the story I am telling with my cuisine can resonate with different people, for very different reasons, because it is a subtle fusion of influences".
Ando
1/F, Somptueux central, 52 Wellington Street – Central
This write-up is based on a lunch tasting menu that was paid for by its author. It is therefore entirely based on the genuine opinion of the author.