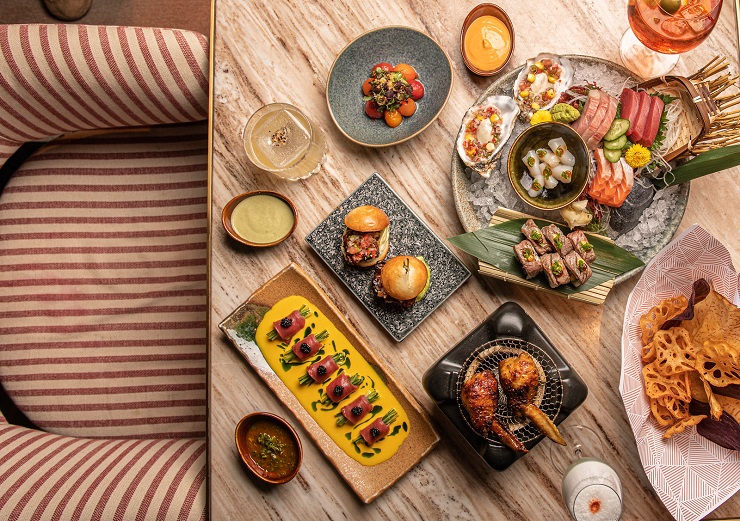 by Aude Camus

Having opened its doors at the very end of 2020, The Hari Hong Kong – sister hotel of The Hari London and a property of The Harilela Group, has brought both refined authentic Italian food and modern Japanese fare to Lockhart Road. This spring, the hotel welcomes the ease of dining restrictions with an excellent news; the launch of its refreshing Japanese weekend brunch at Zoku Restaurant & The Terrace.


The chef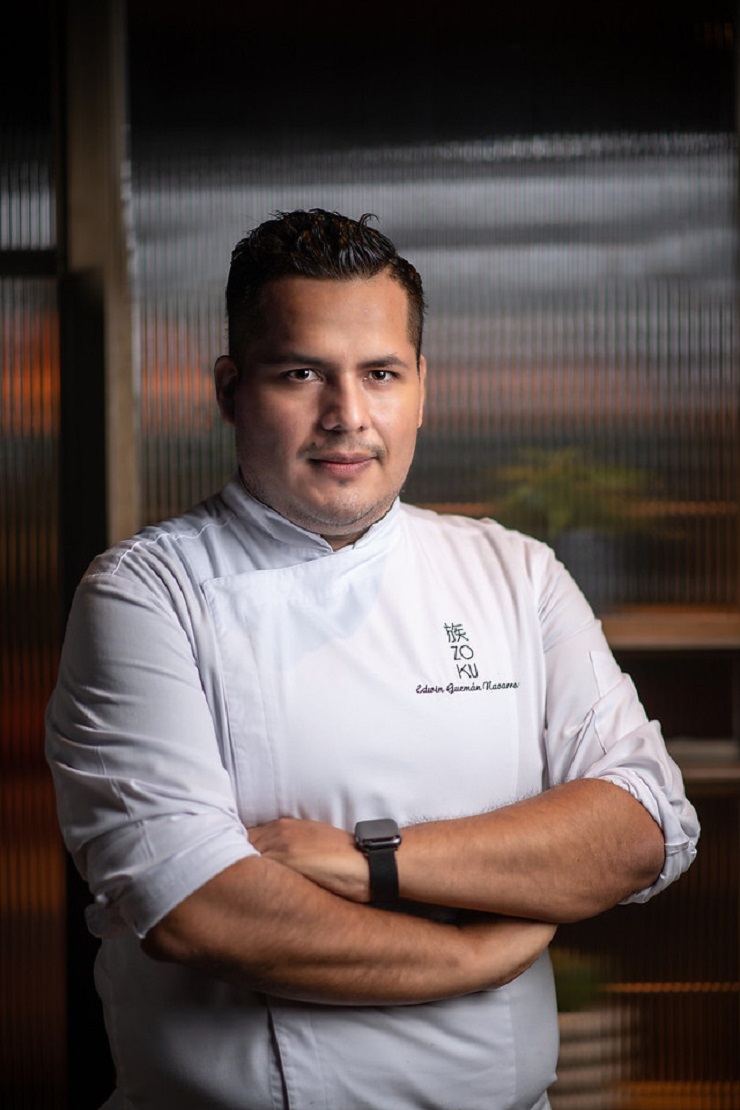 Lima-native Chef de Cuisine Edwin Guzman has trained with Mitsuharu Tsumura, the Peruvian chef of Japanese-Peruvian descent largely credited for putting Nikkei* cuisine on the international foodie map, before joining Zoku at the end of 2021. He has since then been on a mission to add his personal touch and Peruvian heritage to the restaurant's traditional Japanese menu. Guests visiting Zoku can now expect a refreshing take on Japanese cuisine with distinctive Nikkei touches.

*Nikkei cuisine: a combination of Peruvian ingredients and Japanese cooking techniques, this cuisine is the delicious results of the Japanese immigration to Peru in the 1900s.



Interior Design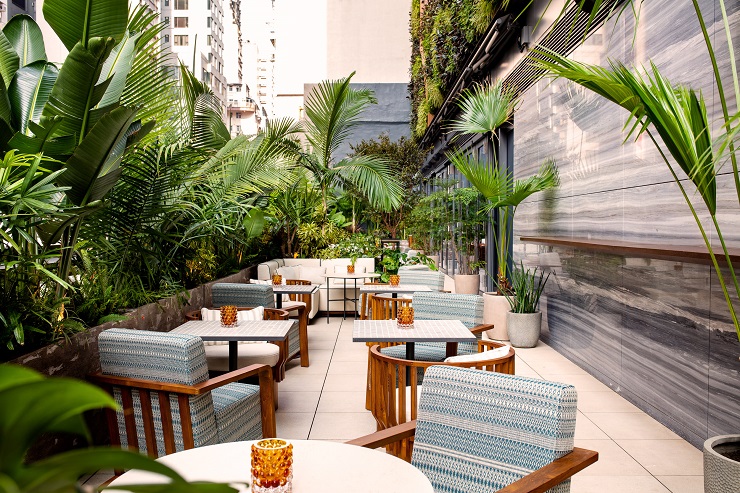 Zoku welcomes you beneath its asymmetrical origami-inspired ceiling. The space is elegant with velvet booths playing off a palette of pinks and leathers. There's also a lounge area next to the bar and the beautiful vegetalised terrace which I personally think offers the best seats in the house.



The brunch

Launched on 23 April 2022, the weekend brunch is a tapas-style feast of Nikkei dishes to share.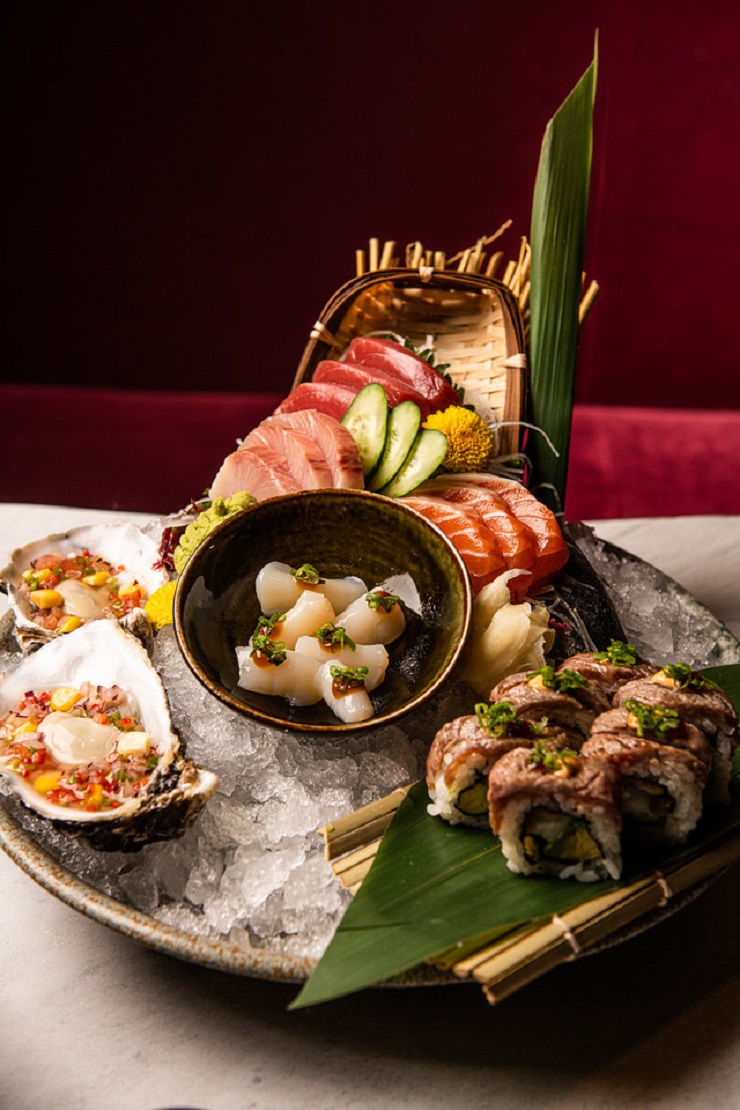 It starts with a selection of raw and cold dishes including fresh sashimi of tuna, salmon, Hamachi and scallops, oysters and tiradito – a Peruvian dish of raw tuna sliced and served in a yellow chilli sauce. There's also the wagyu maki featuring Japanese wagyu. The sweet and sour tomato salad completes this cold selection of starters.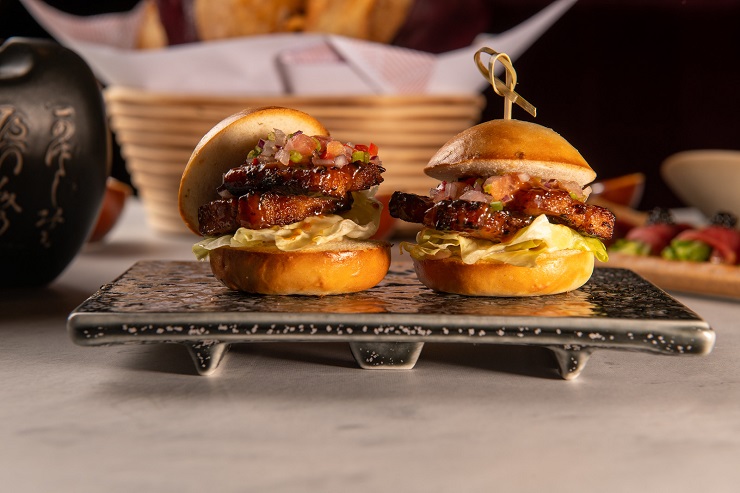 Then comes the utterly decadent pork belly bao with panca miso and sriracha mayo and the tabayaki – Japanese grilled stuffed chicken wings.

Choose your main from a selection of five dishes. The uni yakimeshi comes with a 128 HKD add-on but this Yamagata fried rice with sea urchin omelette is perfectly balanced, super comforting and a must-order main if you ask me. The Nikkei bbq sauce pork ribs literally fall off the bone and is a tempting choice as well.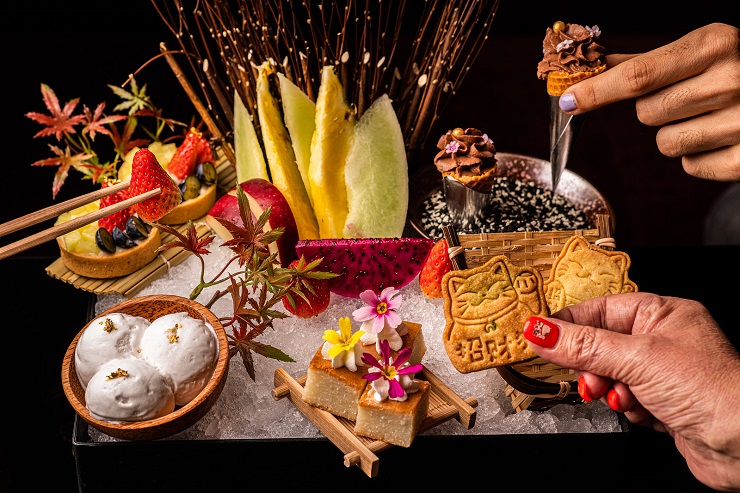 Dessert comes in the form of the most tempting platter of sweet bites to share such as
yuzu fruit tart
,
mochi cake
with miso caramel (I could literally have had 10 of these) and
alfajores
– Argentinian pastries made of two little cookies sandwiching creamy dulce de leche, a treat requested by the Buenos Aires-native hotel's Beverage Manager – Sabrina Cantini Budden.
The drinks
The brunch drink list is worth mentioning as well. Where most free-flow packages would include Champagne, house wine, beer and maximum one or two cocktails, Zoku's weekend brunch free-flow also features sake and a long list of enticing cocktails crafted by the team lead by Sabrina Cantini Budden – the hotel's Beverage Manager. Cue classics such as the Espresso Martini, Bloody Mary, Aperol Spritz but also a very appropriate Yuzu Highball, a Pisco Sour and the Quinoa with whisky, umami bitters, ginger, peach puree, lime and dehydrated quinoa.
(RE)DISCOVER OUR FULL ARTICLE ON THE HARI HONG KONG
Weekend brunch:
HKD 688 per person
HKD 988 per person with two-hour free-flow
HKD 1,288 per person with two-hour Champagne free-flow
Available on Saturdays, Sundays and Public Holidays, from 12:00 to 5:00 pm.
Zoku
https://www.thehari.com/hong-kong/the-hari-hotel-hong-kong-eat-drink/zoku/
The Hari Hong Kong, 330 Lockhart Road – Wan Chai
This write-up is based on a complimentary brunch tasting hosted by Zoku. No money has been paid for publishing this article which is entirely based on the genuine opinion of its author.