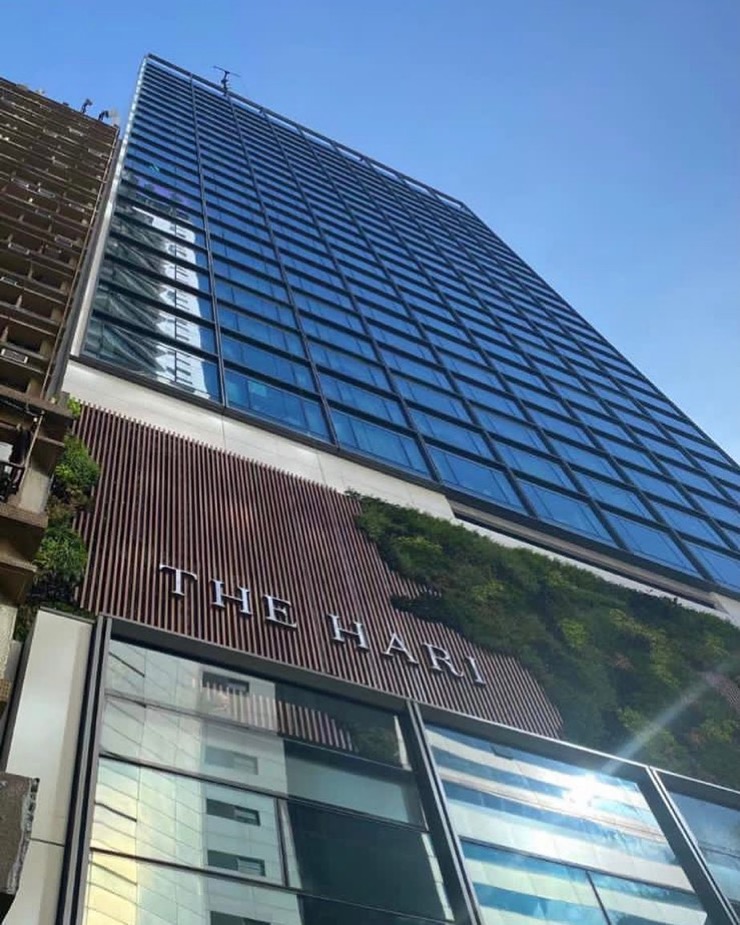 by Aude Camus
Opened mid-December, right before the Christmas holidays,
The Hari Hong Kong
, sister property of The Hari London opened in 2016, is the latest addition to Hong Kong's beautiful line-up of heritage hotel brands.
Named after Hari Harilela, Dr. Aron Harilela's – chairman and CEO of hospitality group Harilela Group – father, The Hari is a brand deeply rooted in the Harilela family's values and legacy. With the fascinating Harilela clan being known for its attachment to the true meaning of family and for having maintained a tradition of living together under the same roof in a Kowloon Tong mansion build in the 70's and now hosting four generations and more than 90 people, it doesn't come as a surprise that stepping into The Hari Hong Kong feels more like entering someone's house than visiting a hotel. You wouldn't be surprised either to meet some of the Harilela family members at The Lounge where you are welcomed to join them for a drink and light nibbles or to spend some quiet time getting lost in one of the books from the beautiful coffee table books collection curated for the property. It is hard to describe the unique atmosphere of the place as it both serene and buzzing.
One word to describe The Hari Hong Kong
: homey
A home for those passionate about art and/or literature
From the ground floor lobby welcoming you with "Monumental Melt", an impressive piece of art in mirrored stainless steel, and well-styled bookshelves to the restaurants, rooms and suites, art and literature are everywhere at The Hari. And with a location just a stone's throw away from the Convention Center, we wouldn't be surprised to see the hotel becomes a second home for the art lovers and collectors gathering in Hong Kong every March (when the situation allows) for the exciting Art Month.
Fun fact
: The Hari properties (London and Hong Kong) have a dedicated art curator flying all over the world to hunt down those contemporary pieces that brings both a touch of aesthetic and a sense of home to each and every room.
Guestrooms and suites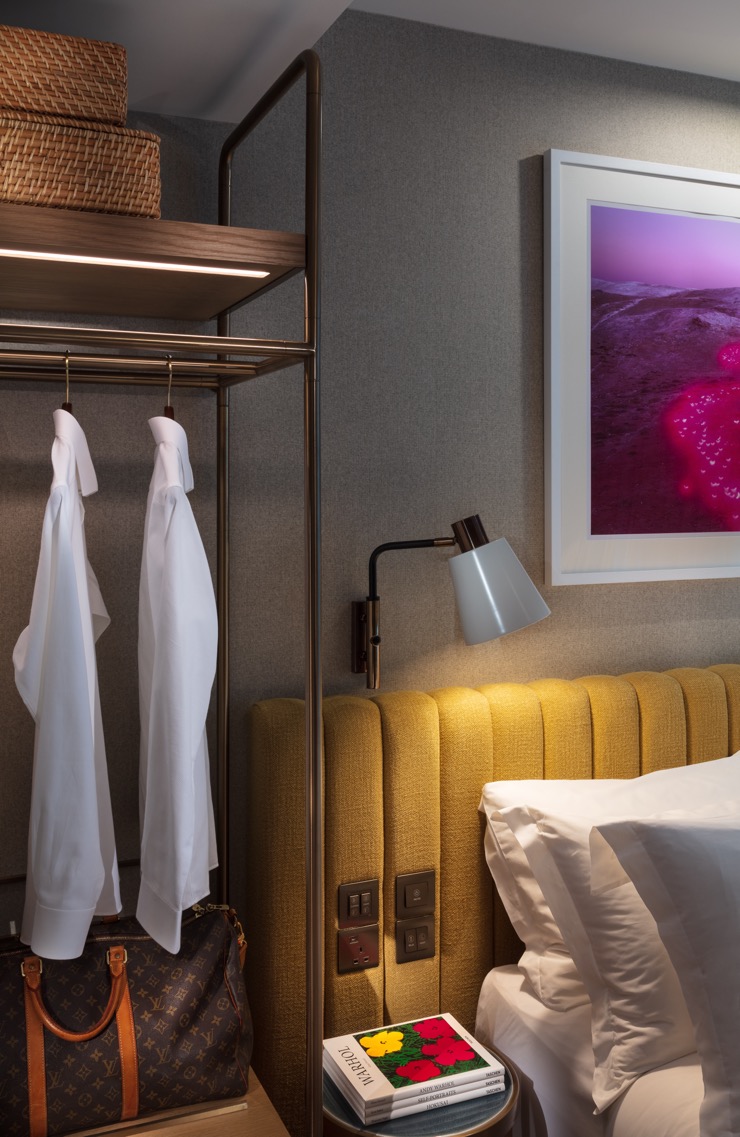 "We wanted to keep things simple" says Rory Slater, General Manager of The Hari Hong Kong, about the different categories of the property's 200 rooms. With a size ranging from 25 to 30 sqm, "the guestrooms have been carefully designed to maximise the space the space by opening up the bathrooms and wardrobes, while a system of antique-brass Crittal doors enables the bathrooms to be closed off when necessary.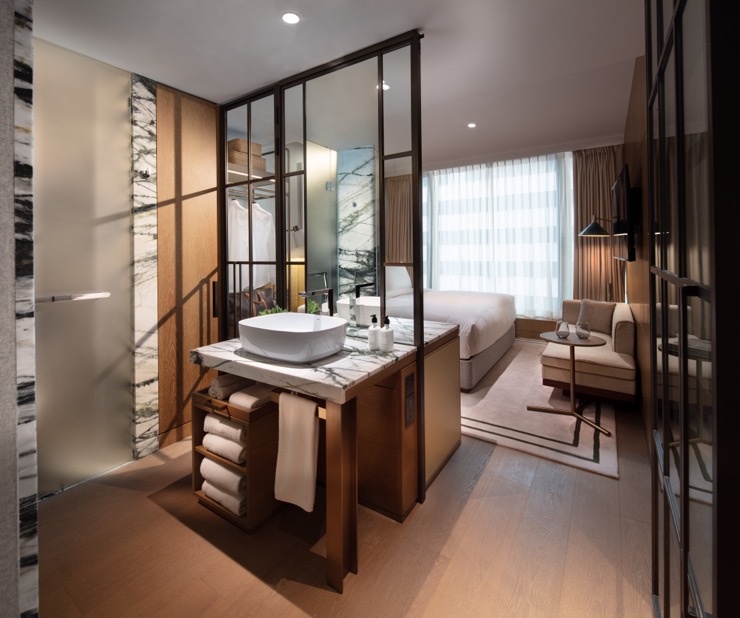 King Room
King Rooms and Twin Rooms: 25 sqm
Corner Room (one per floor): 30 sqm and views of Causeway Bay
Premium Corner Room (one per floor): 30 sqm and views of Wan Chai, Admiralty and The Peak
Good to know although not really mentioned anywhere on the website, many of the rooms offer partial views of the Victoria Harbour which is a nice unexpected addition to your stay and something you wouldn't expect given the hotel location on Lockhart Road.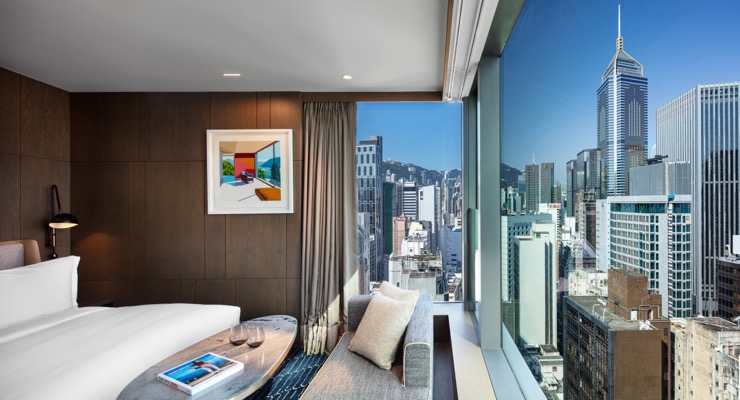 Premium Corner Room
In-room amenities include luxurious bedding which you will only find in two other hotels in Hong Kong (The Peinsula and Rosewood), plush bathrobes that we heard are so comfy many guests have requested to buy them for their home and The Hari custom-made bathroom amenities developed with creative laboratory La Bottega.

Hong Kong Madame loves that in an effort to prevent waste (but also with a certain aesthetic vision in mind) the rooms are paperless and everything from the in-room dining menu to the daily newspapers is available in a digital version. You won't either find plastic bottles in the hotel which uses the Nordaq filtered water.

If you are in the mood for the suite life, there are three of them all located on the 30/F and boasting beautiful views of the surrounding buzzing neighborhood and the Harbour from their private terraces. Staying in a suite is also your chance to enjoy some well-deserved me time in a bubbly bath.


Restaurants

Just like its sister restaurant in London, The Hari Hong Kong is home to an Italian restaurant. At Lucciola Restaurant & Bar, guests can expect beloved Italy classics and family recipes cooked with love by chef Francesco Gava, originated from Piedmont, and served in a convivial and rather small dining room (35 seats). The atmosphere of the restaurant perfectly fits the sense of home conveyed by the entire property.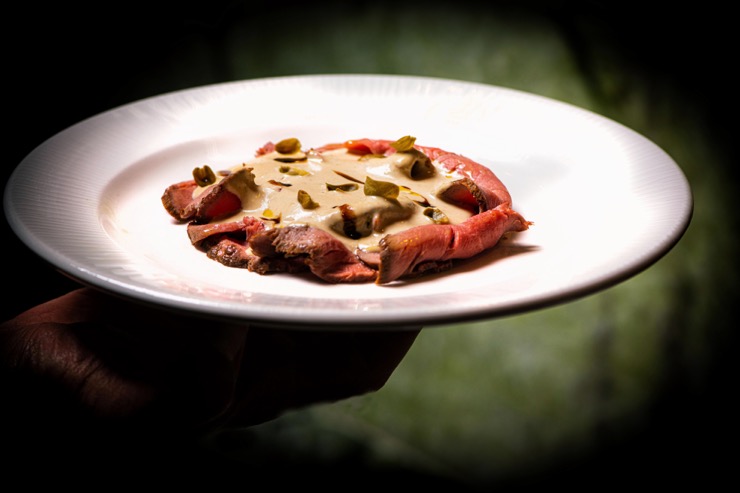 Good to know
: We heard that the restaurant, its Burrata Pugliese, Vitello Tonnato and Paglia E Fieno Al Ragu Di Rane e Dragoncello are already extremely popular among local foodies and getting a table can prove hard, especially at lunch time, so better book ahead if you are in the mood for a bit of Dolce Vita.
The other restaurant of the hotel,
Zoku Restaurant & Terrace
, invites you to delight your tastebuds with modern Japanese fare under a beautiful origami ceiling and in a décor that is unusually cosy, with kind of cigar-lounge vibes, for a Japanese restaurant. A great addition to the restaurant is its terrace.
Fun fact
: Zoku means tribe, clan, and the name of the restaurant is yet again a reminder of the importance of family for Dr. Aron Harilela but also a quirky nod to the Japanese Yakuzas. At a time when tattoos were illegal in Japan, Yakuzas would seek them as they would make them outlaws but also prove their courage. Tattoos which served as a visual inspiration for Zoku's menus.
Hong Kong Madame recommends The Hari for:
Business travelers
Aesthetes and gourmets
Those, just like us, living abroad and sometimes in need of homey vibes
A romantic escape in one of the three suites with the "Romance in style" package inclusive of in-room cocktails and appetizer and a romantic turndown (Champagne, rose petals and bubble baths)
The Hari Hong Kong
330 Lockhart Road – Wan Chai