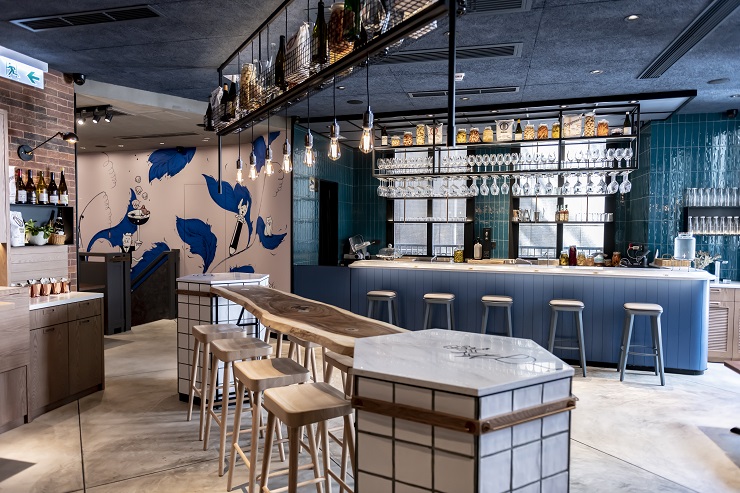 by Aude Camus

Having opened its doors at the beginning of this year, the bakery counter of The Baker & The Bottleman by Simon Rogan – of Roganic fame, has seen long lines of foodies queuing up for its addictive treats which include the acclaimed Irish soda bread loaf, the hard-to-resist triple Valrhona chocolate filling cookie (best cookie in Hong Kong, dare I say it) – which I'm addicted to, the jam-packed donuts, the apple and pear turnover and much more.

Following this success, the upper floor is now also officially opened since April, offering hungry gourmets a space for daytime dine-in from The Baker's menu. From 5.30 pm onwards, The Bottleman takes over The Baker and the upstairs space transforms into a casual natural wines bar where to wind down with a glass and snacks after a long day.



The food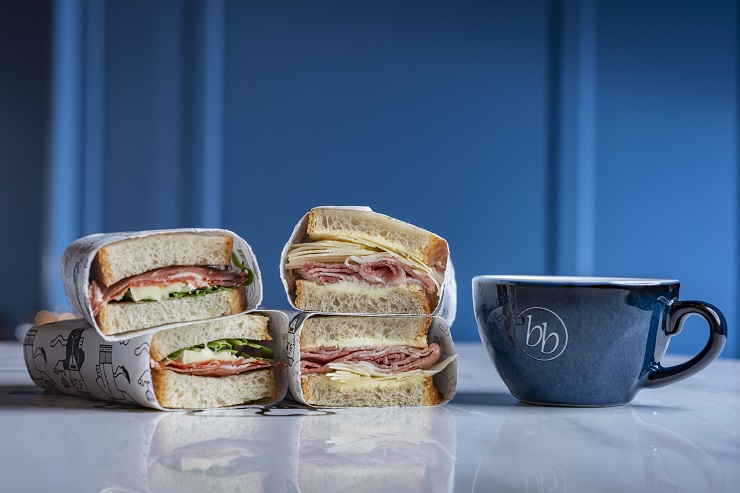 Monday to Sunday, 8:00 am to 5:00 pm, you are welcome to enjoy the treats from The Bakers. Great lunch options include the Ham & Cheese Toastie (HKD 85), the Onion Tart which is probably my fav but also an Egg Mayonnaise Sandwich (HKD 85) or a British Sausage Roll (HKD 60). Save some space for dessert, or visit for a mid-afternoon sweet snack, as you definitely wanna try the Valrhona Cookie if you haven't got your hands on this one yet.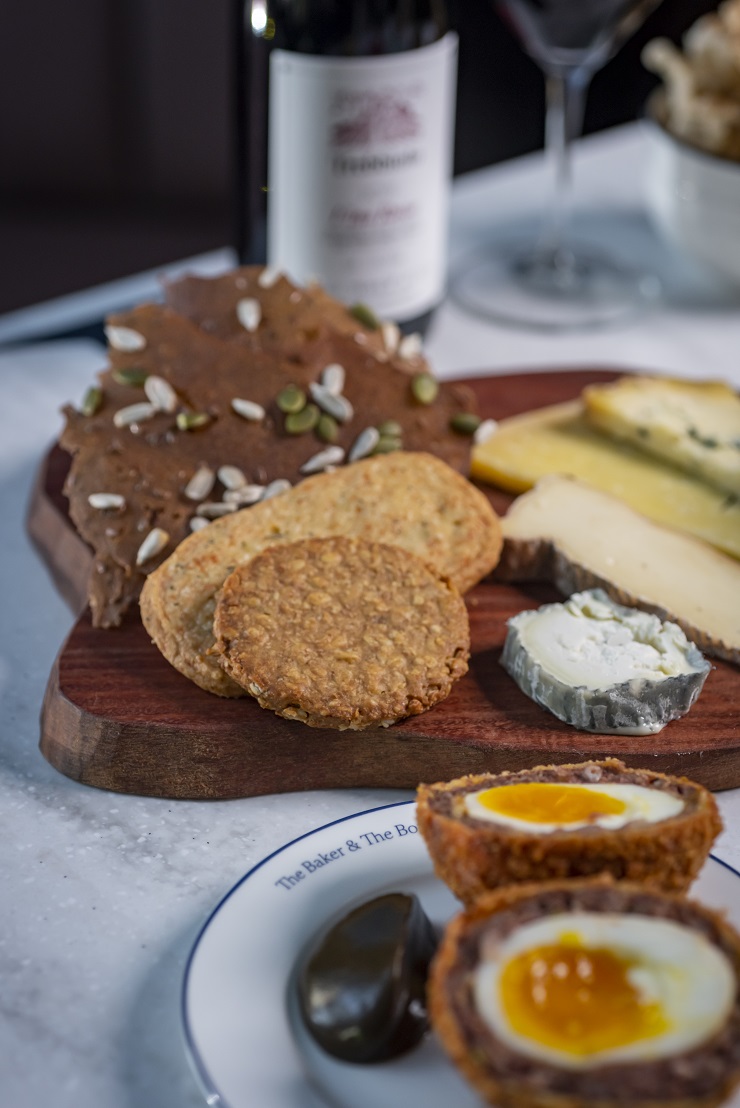 Wednesday to Saturday from 5:30 pm , the menu changes slightly as it's now time to open up a bottle of wine. Six types of small plates are on offer including Scotch Eggs (HKD 95) with pickled walnut sauce and the Anchovy on Toast (HKD 78 for four pieces). There's also the Cured Meat Platter (HKD 178) with truffle ham, chorizo, Serano ham served alongside bread and pickles and the Artisan Cheese Platter (HKD 208) with Isle of Mull cheddar, Stichelton blue cheese, Saint-Maure de Touraine and Saint-Nectaire.



The wine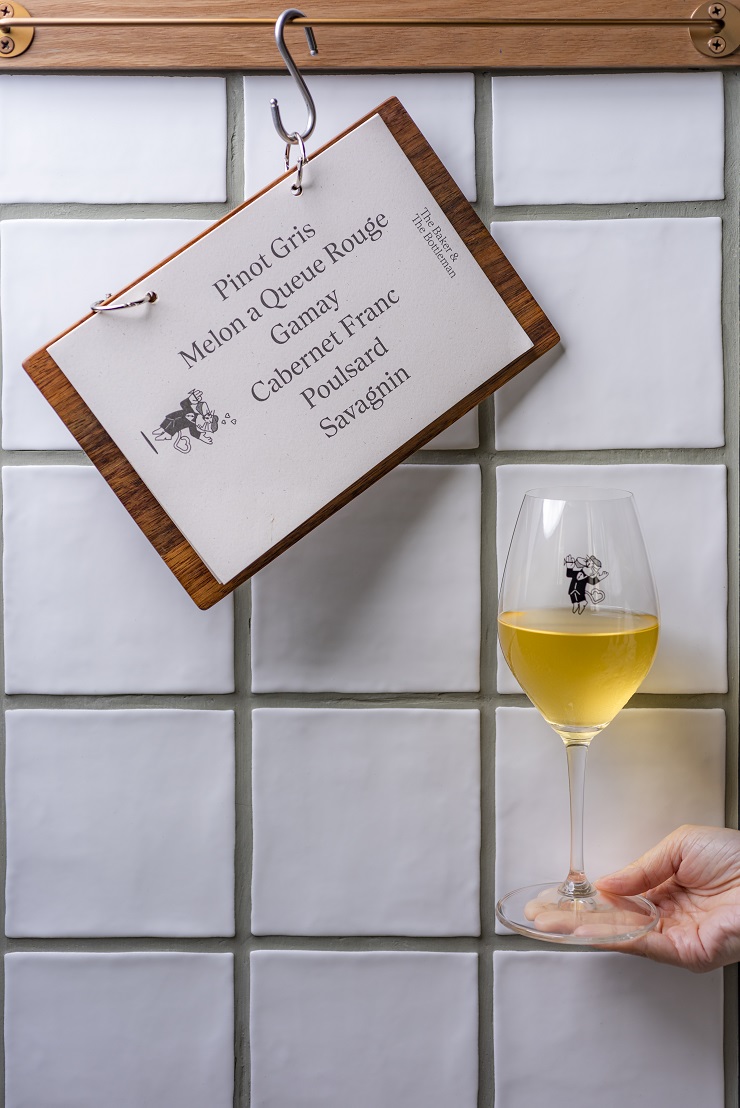 The natural wine list is curated by Master Sommelier Pierre Brunelli and a bottle from this hand-picked selection starts from HKD 200. In line with chef Simon Rogan's commitment to work with suppliers advocating a farming culture that doesn't harm the planet and supports biodiversity while empowering local communities – a commitment that has won his restaurant Roganic Hong Kong a Michelin Green Star awarding the team's trailblazing efforts towards achieving more sustainability in the kitchen and operations, The Baker & The Bottleman works only with winemakers with whom the team has forged trust over the years.
On the wine list, designed to appeal to both casual drinkers and wine connoisseurs, you'll find picks from France – cue Champagne, Loire Valley and Burgundy, but also a rosé from Sicily, whites from South Africa and Australia and more.
https://thebakerandthebottleman.hk/
The Baker & The Bottleman
Shop G14-15, G/F, F15A, /F, Lee Tung Avenue, 200 Queen's Road East – Wan Chai

This write-up is based on a complimentary lunch tasting hosted by The Baker & The Bottleman. No money has been paid for publishing this article which is entirely based on the genuine opinion of it's author.