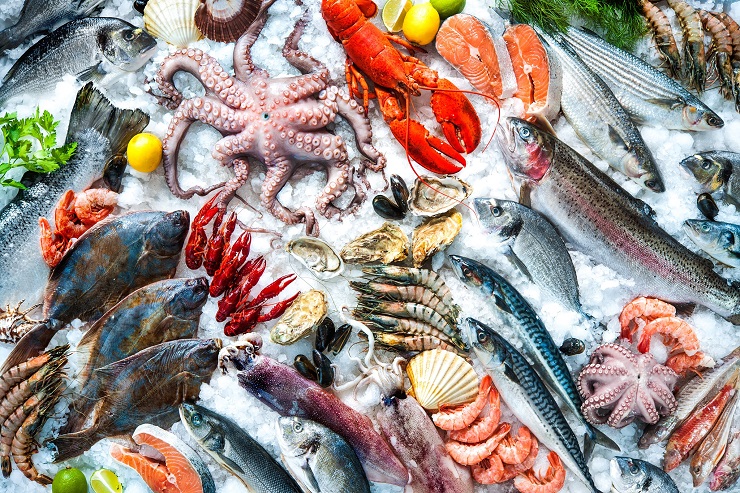 This article has been written as the result of a paid collaboration between Hong Kong Madame and Seafood Society
The end of the year is upon us and the festive feeling is building up in the air. With celebrations back in full swing, we've partnered with
Seafood Society
to help you whip up a delicious spread for these long-awaited large gatherings and celebrations.
A sub-brand of M&C Asia, the responsible seafood supplier catering to the needs of Michelin-starred chefs in Hong Kong and Macau, Seafood Society brings dock-to-door fresh seafood to private clients looking for restaurant-grade produce. With sustainability and seasonality in mind, they work directly with fishmongers – mostly based in Brittany (West of France), to ensure the traceability of their products. As a client you can therefore expect transparency – you can trace the origin of the product you're buying, responsibility – you can verify that the seafood has been caught or harvested under good conditions and using responsible methods, and taste – the products are imported on a caught-to-order basis to ensure their freshness*.
So, what's on the menu this yuletide season?
A little something special to kick start the party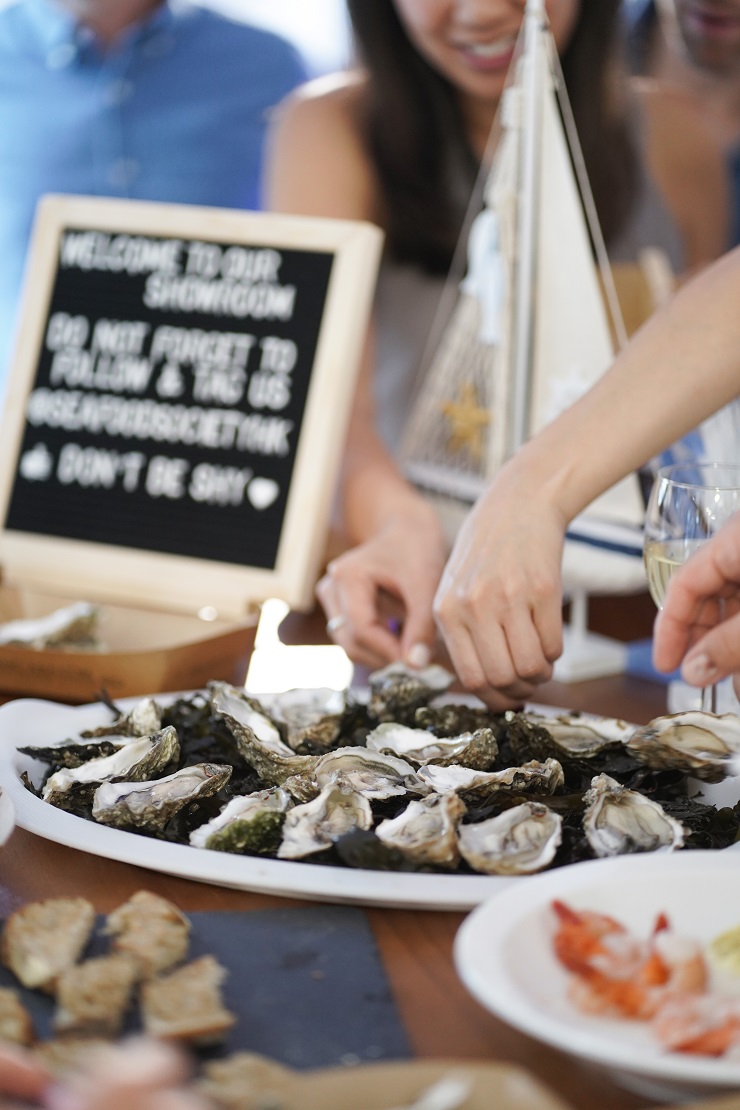 In the spirit of the season, we thought you might wanna order premium gourmet treats to elevate your upcoming celebrations. The Brittany and Normandy oysters' season is in full swing and fresh oysters are always guaranteed to make an impression on your festive table. With a
selection
ranging from the less fleshy Fine de Claire and the plump and meaty Royale Oyster by David Herve to the well-known Gillardeau oyster with its distinctive hazelnut aftertaste, Seafood Society has you covered when it comes to ordering the freshest seasonal oysters.
Hong Kong Madame recommends
: the award-winning
Prat-Ar-Coum oysters
from Brittany. Exclusively distributed by M&C Asia and Seafood Society in Hong Kong and Macau, these one-of-kind oysters are a real connoisseurs treat offering a concentration of sea flavours which floods the whole mouth.
Another exceptional treat that is guaranteed to please the palates of seafood amateurs and connoisseur alike is
caviar
. Also make sure to have a look at their aptly curated
Delicatessen range
which includes produce such as lobster soup, bottarga, tarama, salmon roe and more. Last but not least, their Norwegian pre-sliced
smoked salmon
is always a good idea. The festive season calls for little luxuries after all.
Sustainably caught crustaceans and fishes to continue the feast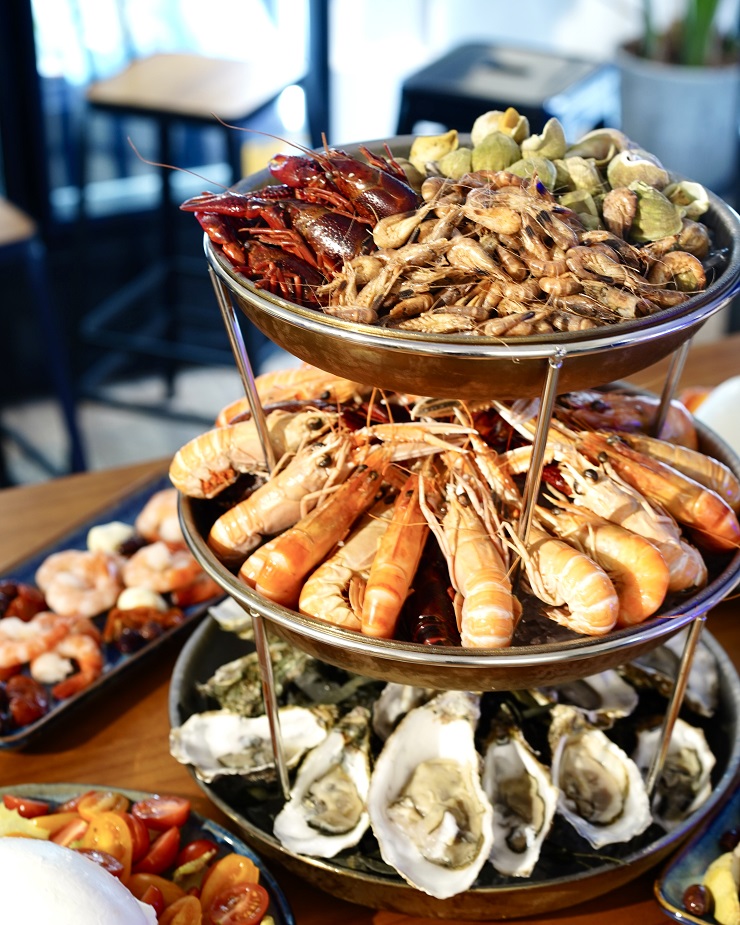 If turkey remains a solid Christmas staple, let's not forget that seafood also plays an important role in a traditional western-style festive dinner. Having grand-parents based in Brittany, I can't really imagine a Christmas table without it. Obviously
Brittany blue lobster
is a treat well fitted for the season but my personal little guilty pleasure is the
brown crab
also known as tourteau. And if you ask me, it wouldn't be a proper seafood platter without
whelks
and
winkles
. Once we're done with the cold seafood, we also like to enjoy scallops en papillote before moving to the roast and
fresh scallops meat from Brittany and Normandy
that's available on Seafood Society as well.
If you're planning to have
fish
as your main event this year, there's plenty of options for you to go with. This include the Wild Skate Wing, perfect with a brown-butter sauce with caper, or the Wild Dover Sole which you can serve with a classic meunière sauce but there's also seabass, salmon, wild red mullet, wild turbot and much more.
Asian delicacies to add local flavours to your menu
Seafood Society has recently launched a small range of
Asian delicacies
and this is a great party trick to add a local twist to your spread.
Hong Kong Madame recommends
: uni from Hokkaido which you could use to add a decadent touch to the menu. Uni mashed potatoes or uni risotto would work amazingly as a festive side dish.
A gift hamper for the seafood lovers in your life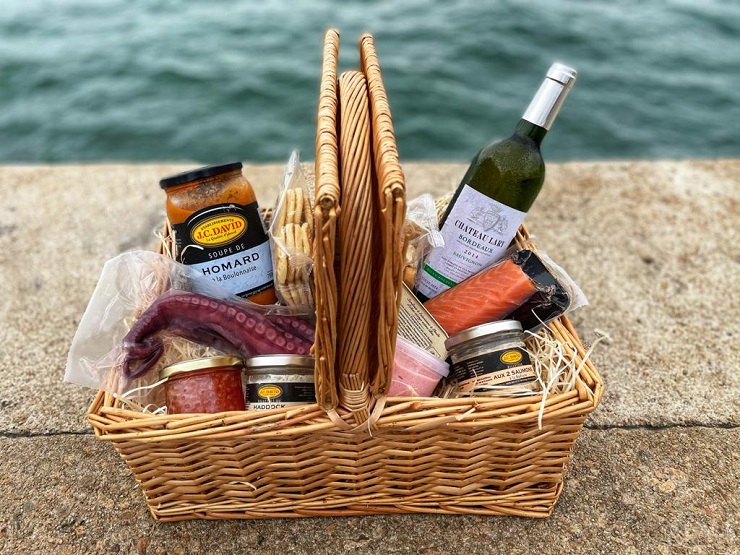 A gourmet hamper is always a thoughtful gift to give to the epicureans in your life. But what about surprising them with something else than chocolate, foie gras and Champagne this year? Seafood Society has put together a very indulgent
seafood basket
that is sure to put a smile on their face (if any of my friends or family is reading this piece, know that this hamper will definitely put a smile on my face … just saying). Cue Baron cut smoked salmon – baron being the best part of the salmon, tarama, blinis, lobster soup, salmon roe, octopus and more as well as a bottle of French white wine to raise a toast to the season. Make it extra special by adding-on Superior Sturgeon Caviar.
Well, seems like we're in for a delicious yuletide season. Aren't we?
*
three-day lead time for your order to be delivered to your door.
Hong Kong Madame perks

:
15% off with code HKMADAMESEAFOOD15 valid until 30 June 2023
valid one time only per customer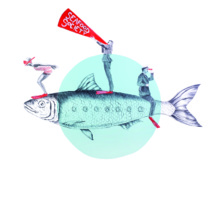 Visit Seafood Society in their brand new Kennedy Town showroom to browse at a selection of seafood and try out some samples.
17/F, Unit E, Kwong Ga Factory Building,
64 Victoria Road, Kennedy Town, HK
What's more, stay tuned on their social media (
Facebook
and
Instagram
) for their monthly free flow oysters and wine.