by Aude Camus

Mother's Day – May 8, is upon us and it's gonna be my second year being celebrated myself as a mother. I never would have imagined how important this role – not as A mother but as Noa's mother, would become to me. I know it might sound very cliché but I'm not afraid to say my daughter is the one encounter of my life. So I was very touched when Karla Prompers - the founder of RougeMex, reached out to me and offered me to celebrate this Mother's Day 2022 in advance with a "Mummy & Me" matching set of her colourful dresses handcrafted by Mexican artisans. And I obviously wanted to know more about the brand and the woman behind it.



Hey Karla. Thanks for taking the time to answer these few questions. Can you start by sharing a bit more about yourself? Who are you and what brought you to Hong Kong?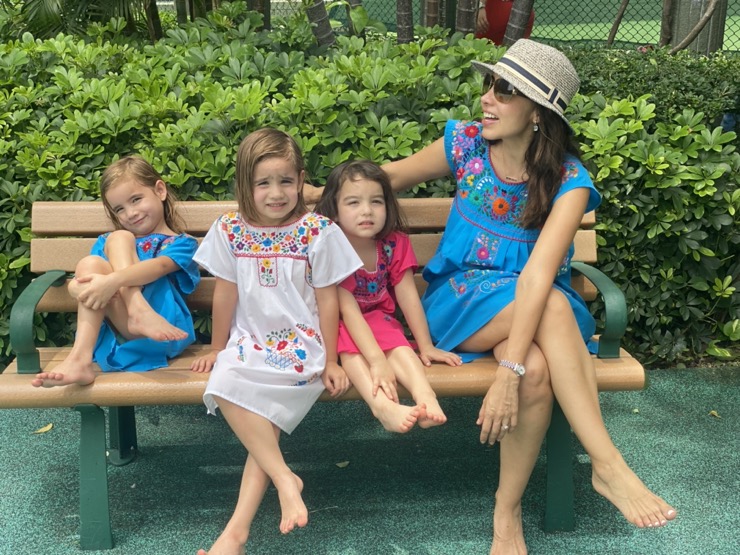 I'm Karla, Mexican and proud mom of triplet girls who are half Mexican and half Dutch. I was born and raised in Mexico but left my country 18 years ago and have lived and worked all around the globe since then, from North America and Europe to Middle East – we were previously based in Dubai where I used to work in procurement for an American company, and finally Hong Kong where I followed my husband 11 years ago.



Can you tell me more about your brand – RougeMex, and its signature hand embroidered cotton dresses?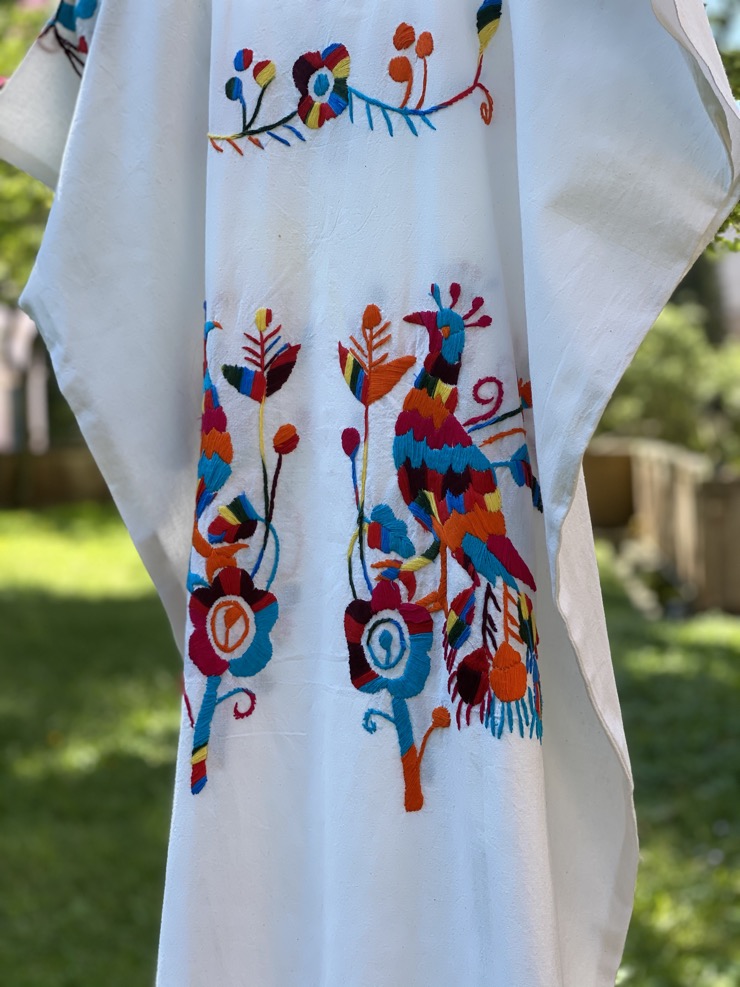 These traditional dresses are not new on the market. They emerged as a popular piece of cloth to wear in the USA in the mid to late 20th century when they were brought back from Mexico by American tourists seduced by their vibrant colours and hand-embroidered patterns. I actually have a lot of American among my clients. They purchase our signature dresses for them and their daughters because it remind them of the one they use to buy and wear themselves when spending a holiday in Mexico.

It's actually seeing my own sister wearing one of these hand-embroidered tops she had purchased in Mexico that inspired me to launch RougeMex. I wanted to showcase the traditional art and craft of Mexican artisans and bring it to Asia. I believe the birth of my daughters has also influenced me in launching the brand as I wanted them to grow up aware of their Mexican heritage.



Speaking about the art and craft of Mexican artisans, can you tell me more about the work that goes into creating RougeMex' pieces?
Every single piece of our collection represents a community in Mexico. This is a way to keep these communities' unique craft and culture alive.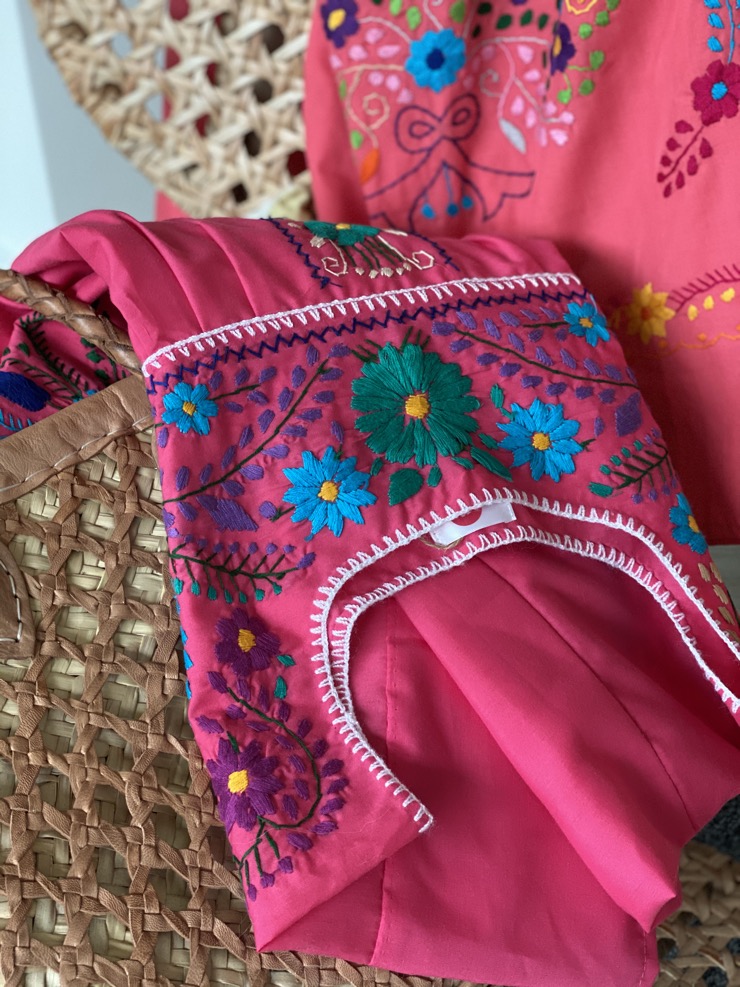 For example, some of the floral embroidery patterns we use are close to 200 years old and can be found on some of the clothes Frida Khalo used to wear. As a slow fashion brand, we also support woman empowerment by working hand in hand with independent female artisans. These extraordinary women are at the very heart of what I do, I couldn't do it without them and I'd say this entrepreneurial journey is also about me and them growing together.



If you had to describe your brand in just three words?
Unique, timeless and authentic.
What has been so far the deepest challenge in your entrepreneurial journey?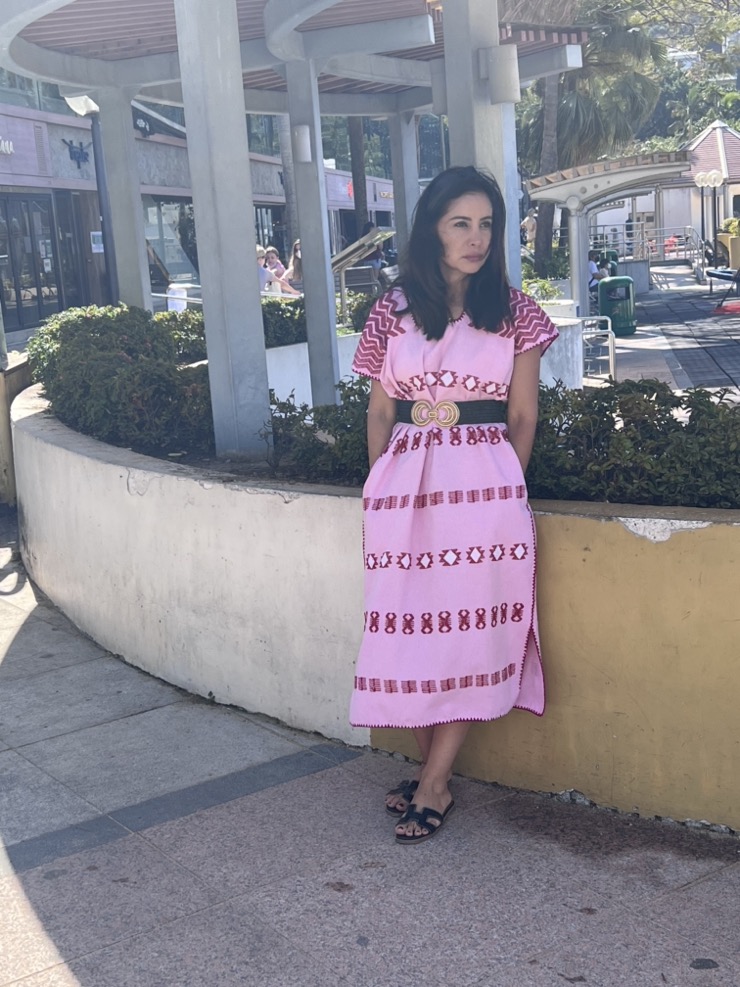 I find it challenging to do it all by myself. I'm not only the CEO, I'm also the secretary, the accountant, the delivery person and the inventory one and much more.
And the greatest reward?
Seeing my girls getting involved in what I do and being proud of their Mexican roots is a great pride to me. It's also a great reward to be able to showcase the work of Mexican artisan in the press and selling the products at prestigious addresses such as Four Seasons Hotel Hong Kong.
What's next for the brand, anything exciting?
I'm currently working on expanding the business beyond Hong Kong.
As a Mexican living in Hong Kong, I know that you love supporting your Mexican fellows living in Hong Kong. Any authentic place and brand you'd like to share with me?
I order my Mexican food from
Nora's Kitchen
(Instagram: @noras_thekitchen) who does private catering and small orders for private clients. It's pure, authentic Mexican food and I like to also freeze some of it for days when I'm feeling lazy. If I'm going out and want Mexican food, I'll go to
Te Quiero Mucho
or
Taqueria Super Macho
and the best authentic Mexican tortillas are to be found at
Normex
.
https://rougemex.com/