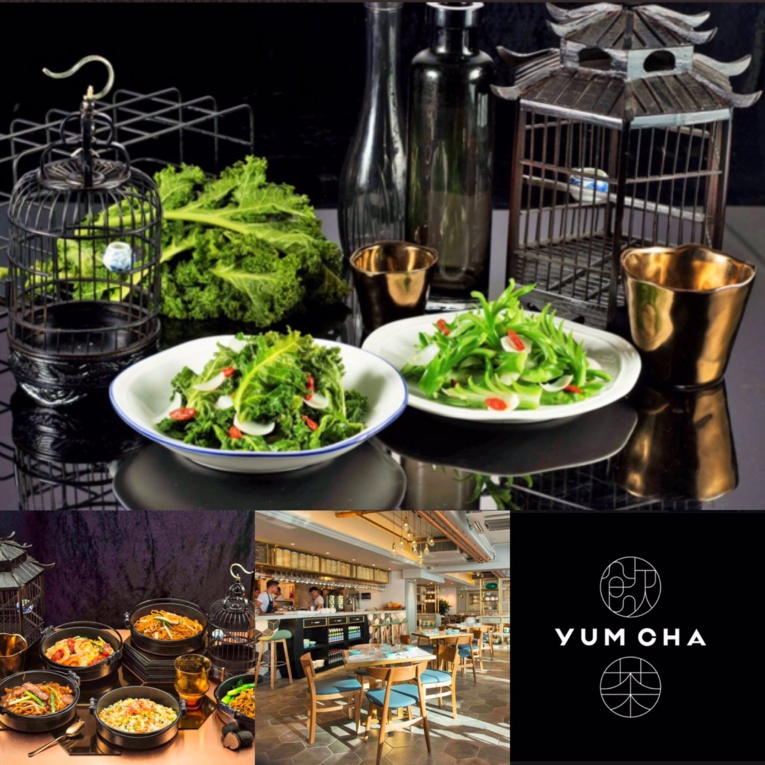 By Delphine

For Dim Sum that are just as good to look at as they are delicious, tempted? Then head to Yum Cha to uplift your taste buds and your eyes! Small piggy buns, bird-shaped puffs and more... It's a beautiful culinary artistic display in every sense!

After taking pictures of every dish (it's impossible not to post it on Instagram), a display of beautiful colors, we finally decided to bite them. The steamy baskets arrived one after the other, all hiding works of. Smiley buns, fluorescent-colored buns, a festival of colors taking shape!

More classical chinese dishes were equally well presented. Spicy eggplants are sprinkled with flowers, while the chicken soup smelled divine in its exquisite brass dish.

The room is spacious, modern, airy, making it seem more like a New York-style loft than a Cantonese restaurant, but the food is 100% Chinese and our taste buds are completely satisfied.

Summary: Craving for Dim Sum? Head to Yum Cha!

More info : http://yumchahk.com/ - Facebook Page

Opening hours:

Monday-Friday: 11:30am-3pm / 6pm-10:30pm

Saturday-Sunday: 11:30am-4pm / 6pm-10:30pm

Adress:

2/F, Nan Fung Place, 173 Des Voeux Road, Central

4/F, 20-22 GranvilleRoad, Tsim Sha Tsui, Kowloon

Phone: +852 3708 8081 (Central) ou 2751 1666 (TST)

The bill for 2: 393HK$
1 BBQ Piggy Buns (3 pcs): 49HK$
1 Shrimp and veggies dumplings (3 pcs): 59HK$
1 sago dumplings (4 pcs): 49HK$
1 peppered eggplants: 49HK$
1 chicken soup in coconut: 79HK$
1 pineapple puffs (3 pcs): 59HK$
1 apple egg tart (3 pcs): 49HK$