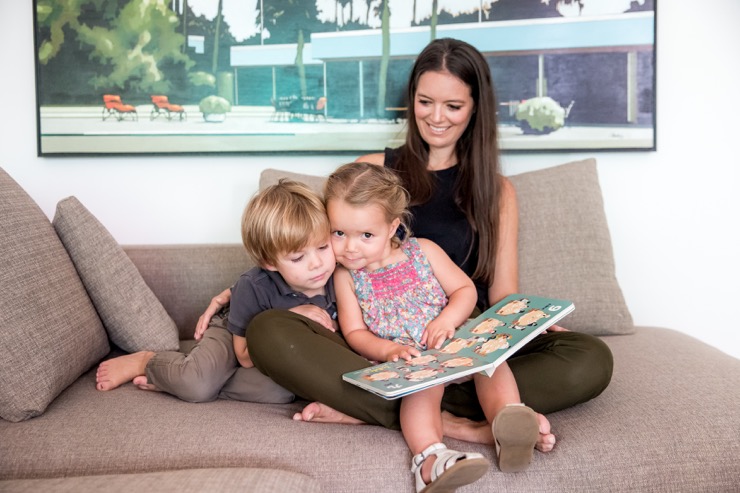 by Aude Camus
If you follow us on Facebook and/or are registered to our newsletter, you may have notice cute mini-models pictures popping-up from time to time whether it is to announce Retykle's seasonal model search or Retykle's new pop-up.
Retykle
? An online platform for parents to buy pre-loved, or new, babies and kids designer clothes and accessories at up to 90% off. A
Vestiaire Collective
for the kiddos to sum it up. Such a smart idea knowing how quickly kids grow. We swear those teenagers were still cute toddlers yesterday! Of course, the smart mind behind this business had to be a mum and indeed it is. Happy to introduce Sarah Garner, the founder of Retykle.
Hi Sarah! Can you tell me a bit more about you and your background? How did you end up launching your own business here in Hong Kong?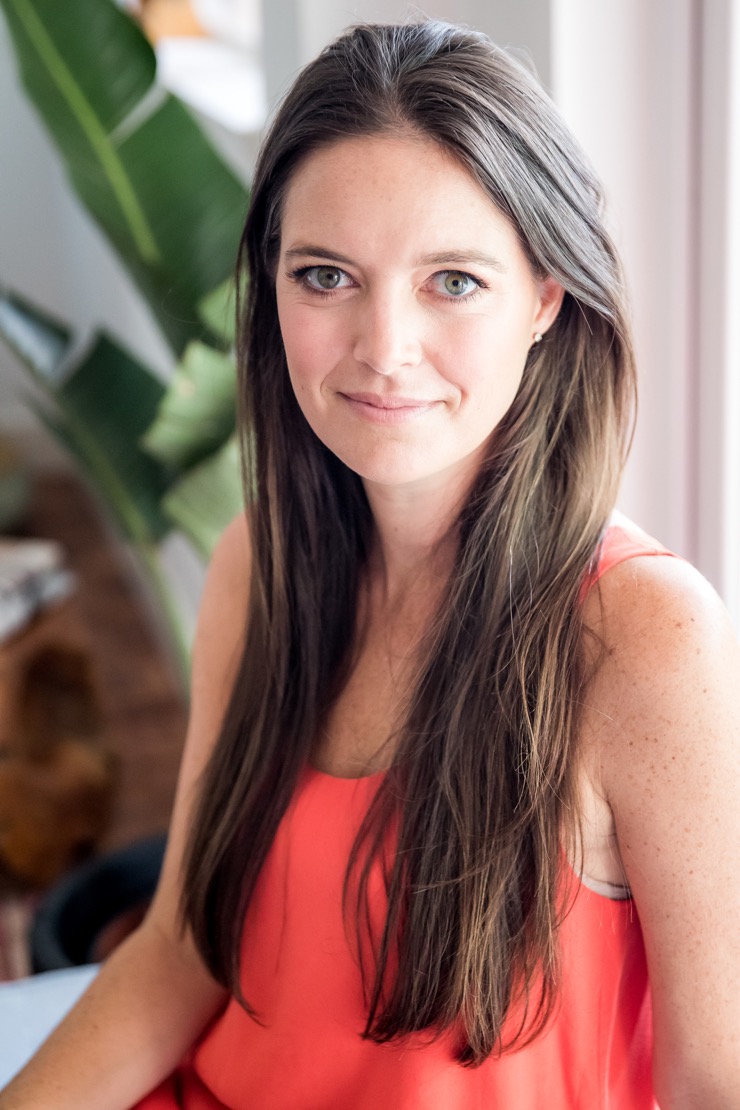 I'm originally from Toronto, Canada and moved to Hong Kong about 12 years ago. I've worked in luxury fashion for my whole career and upon becoming a mother 4 years ago, my view on the industry changed. I wanted to apply my experience to a business with a purpose, one that could be part of the fashion solution rather than contributing to the problem of unrelenting fashion production, consumption and waste. I came up with the idea for Retykle when my son was only a few months old after I found that he had already outgrown three sizes and at least 100 items of clothing. This was the moment I realized that there needed to be an easier way for parents to recirculate their outgrown clothes to create a natural cycle which could benefit their lives and the environment at the same time. I set about solving this problem by reflecting on my own experiences and found that I also wanted the solution to be hassle-free so that every parent could get involved in buying and selling their outgrown kids' fashion.


How does Retykle work?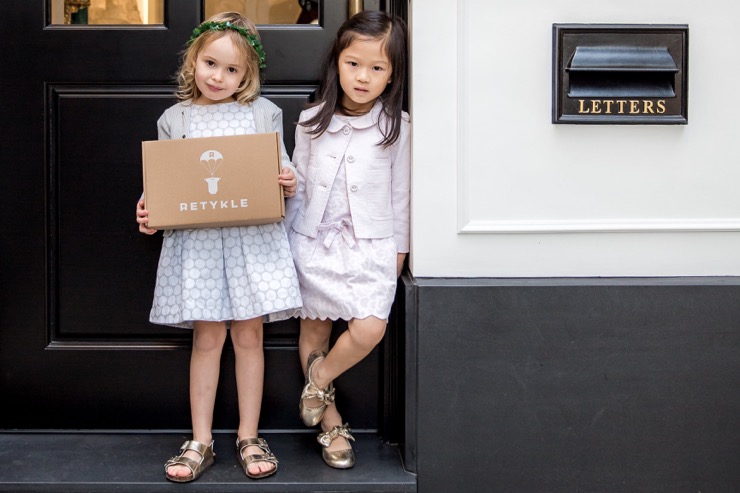 It's an online service allowing sellers to book a free home pick up to clear out their kids closets and earn cash every time their items sell on our website. We do all of the work to photograph, price, list and find the buyer. Sellers can sit back, relax and earn 50% of the selling price in cash. For shoppers, they can enjoy shopping from our curated assortment of over 1500 high quality kids' brands (Jacadi, Bonpoint, Petit Bateau and many more) at an average discount of 80% off the original prices. Customers can also rest assured that each piece has been thoroughly inspected and condition detailed in the product description. If something doesn't fit, we accept free returns.


What is, according to you, the deepest challenge running a business here in Hong Kong?
I think the size of the market is a limitation so it's a great place to start but our plans go beyond our borders. Another challenge which is the same for any parent working or running a business, is balancing your time between kids and career to maximize time with both.


And the greatest reward?
The greatest reward is building a business that has a positive impact on people's lives. We're providing a solution to a problem which has benefits beyond savings and becomes a philosophy about how to reuse, reduce and recycle, making a meaningful impact on our children's futures. Our kids are also learning through our actions and our hope is that Retykle is the first step towards them being the conscious consumers of tomorrow. I think our community has something to be proud of, and we feel good about helping them do something good.


What are the next steps for Retykle?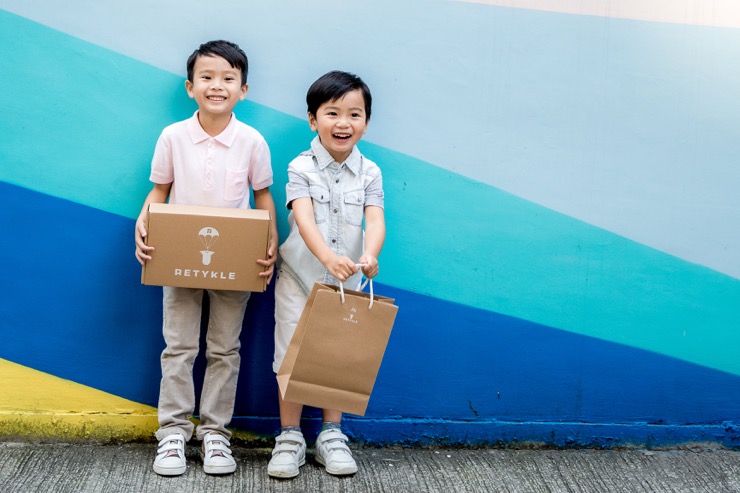 We are continuing to grow our impact within Hong Kong and increase our efforts to become fully circular with new and innovative solutions coming soon. We also have big ambitions to expand beyond Hong Kong - watch this space.


What does a typical day in your life look like those days?
Our kids crawl into bed with us anywhere between 5:30-6:30am. We have breakfast, negotiate outfit selections, play, navigate a few sibling squabbles and then drive them to school. Their school and my office are nearby so it's a short commute to Wong Chuk Hang to start my work day. I have full days of internal and external meetings then make it home for 6:30pm to do bath and bedtime with the kids. I'll either power up to work again by 8pm until late evenings or head out with friends.


What are your fav places in Hong Kong for lunch w/ friends / family brunch / romantic dinner / a few drinks …?
We are creatures of habit and often frequent the same places in Hong Kong. If we are meeting friends for lunch, we would definitely go to Veda which has great vegetarian options. Limewood is also a fab spot for afternoon drinks and sundowners - it's very easy to get settled in! If we all have kids in tow, then our go-to's are either Stan Cafe in Stanley or Amalfitana in Repulse Bay.
For a romantic dinner, we tend to like restaurants that have a cozy neighborhood feel and the staff know you by name. We really enjoy Francis in Wan Chai but equally we love exploring the latest and greatest spots across the city to make sure we haven't missed anything.