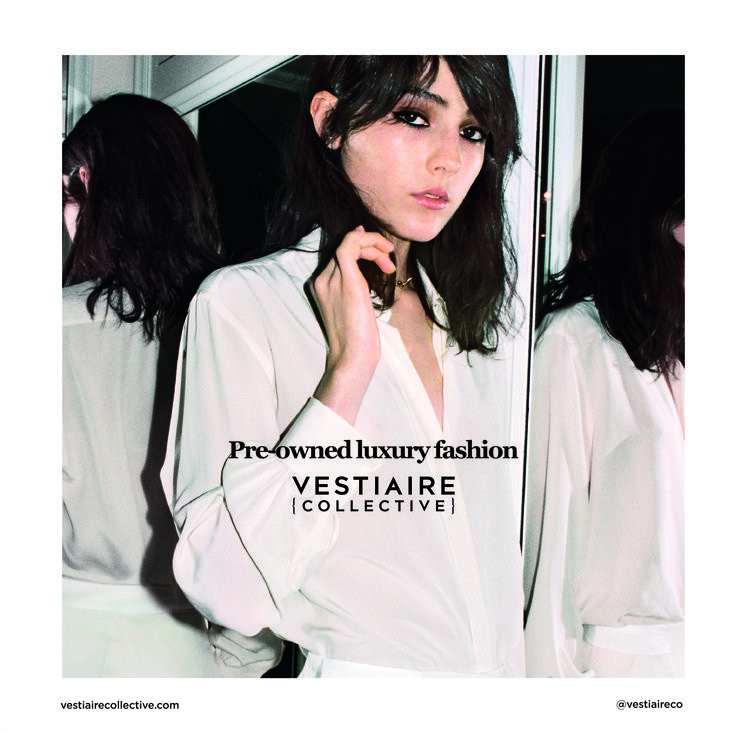 by Aude

When I heard Vestiaire Collective was launching in Hong Kong, I was all crazy. I mean Maje, Sandro, Claudie Pierlot, ba&sh … all my fav French brands finally available in Hong Kong at decent price. Oh yeah! Shopping time!

Hong Kong is the first foray of Vestiaire Collective into Asia, a great occasion to sit with Fanny Moizant, co-founder, and have a little talk about fashion, travel, designers and Hong Kong as she is making the big step and settling in the 852 starting from September.

For those of you who have never heard about Vestiaire Collective, this is the leading online market place for premium and luxury pre-owned fashion. The platform was launched in Paris in 2009 but is now available all around the world from London to New York and Milan or Berlin. It was about time my fav online shopping destination hits Asia! The way it works? Easy peasy. You have a beautiful designer piece that you are not wearing anymore? You put it on Vestiaire Collective, the team ensures that your item is covetable and from a popular brand (sorry girls but no h&m or Zara here), they help you fix the price and all you have to do is wait for one of the 6 million user of the website to get a crush on it and buy it. You are looking for an item for a previous collection, you want to buy a beautiful vintage piece, you love second hand things? Just browse the website and wait for a crush. No stress at all, Vestiaire Collective ensures the authenticity and condition of each piece. I bought my first wrap dress from Diane Von Furstenberg thanks to them and it is one of my most precious and beautiful fashion piece. Oh and the best part of it is you can actually buy from people selling all over the world. Designers from New-York and Paris available in one click from your sofa in Hong Kong, how cool is that?

So far, only buying is available in Hong Kong, but don't be too impatient, you'll be very soon able to sell your fashionable items also. And get ready to hear about Vestiaire Collective in the next few months as they will soon open Singapore, Japan and Korea which means even more exciting pieces to shop!