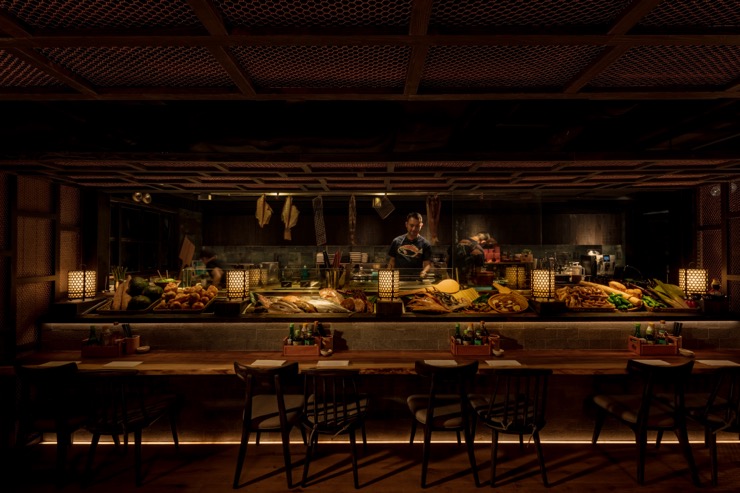 by Aude

If you've been to Japan already you may have been lucky enough to enjoy dinner at a traditional izakaya restaurant, maybe even at famed Tokyo-based seafood one UOHARU. Not sure what izakaya means? They are informal Japanese pubs, very casual places where people meet after-work for drinks (mostly sake) and nibbles to share. Kind of the Japanese version of a tapas bar if you want. I never had a chance to eat at an izakaya (well, haven't visited Japan yet so that kinda explain it) until few days ago.

UOHARU recently opened its first oversea outlet, right in the middle of central and I though "nothing like a yummy escape to Japan to kick-off the new year". What do you say? Joining me on my first trip ever to an izakaya?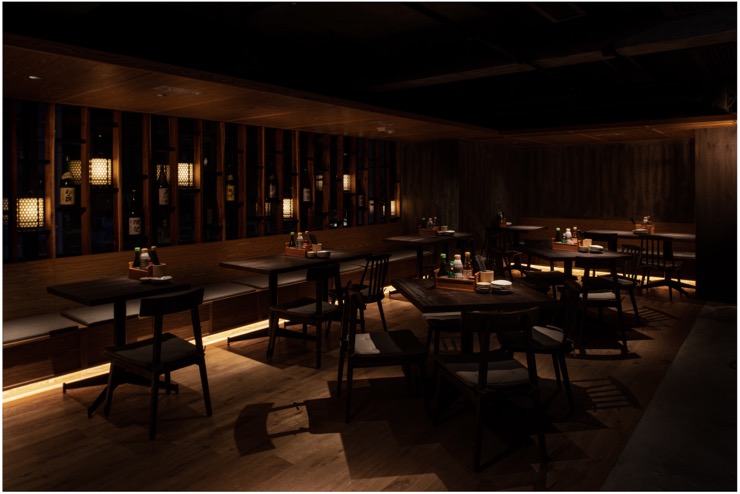 Loving the vibes of the place which is not huge and kinda cosy and welcoming. Really feels like entering a casual Japanese place. Plus, loving it that the staff has a special shout to welcome each and every customer entering the place.

What about the menu? Seafood is sourced from Yama-Haru, in Toyosu Market ensuring authenticity and quality of the ingredients and bringing the real taste of Japan to Central Hong Kong.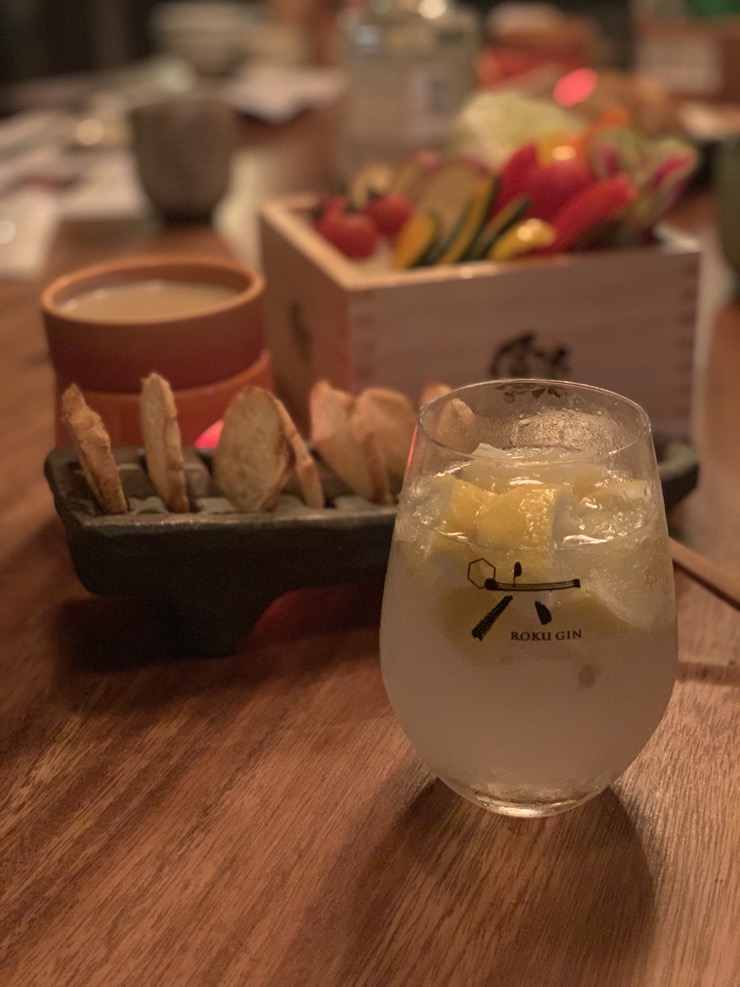 But let's order a drink before eating, shall we? I'll advise you to go for a glass of sake, pure izakaya style, and if you don't mind I'll order a round of their very refreshing Lemon Sour Roku Gin and Tonic. Kanpai!

Well, food now. What I suggest is that tonight we try both dishes from the regular menu and dishes from the winter menu, to get a chance to try as many delights as we can. You know me, the more food the happier I am! Are you in?

Kicking off with two rather surprising appetizers. But believe me, once you've tried them, you'll know why I wanted to order those two.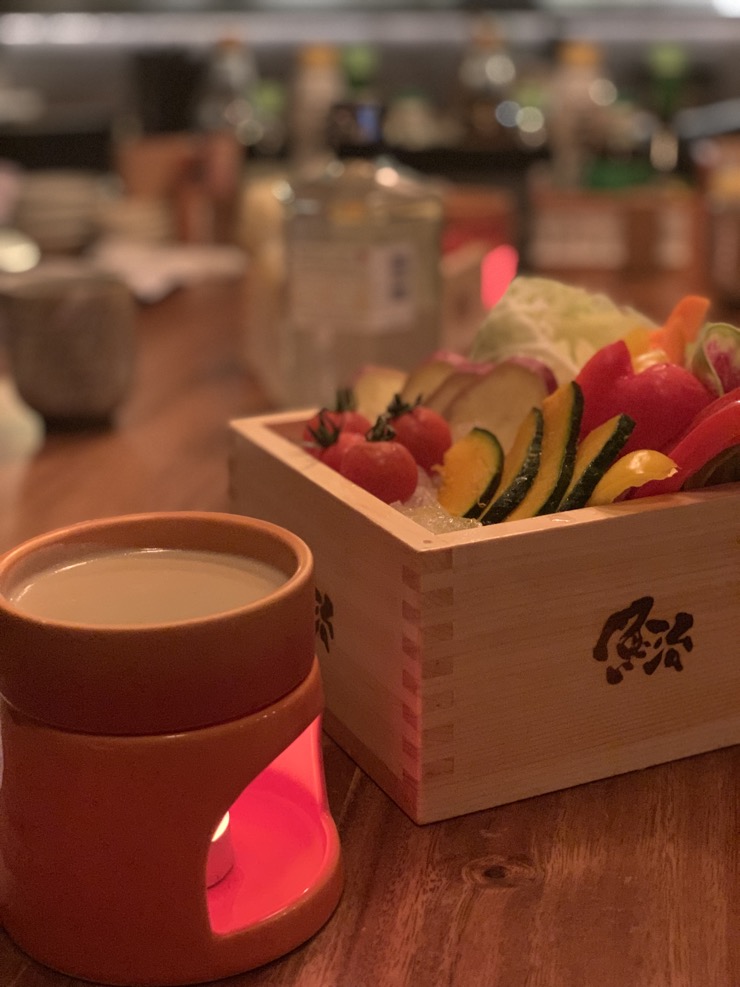 Otoshi - or Bagna Cauda – (HKD 68), a traditional mix of fresh salads and pickled vegetables, here all sourced from Japan, and served with the most addictive warm anchovy sauce. Oh god, I definitely had more than my share of this one. But I mean this sauce is so addictive, I couldn't help dipping the fresh vegetables and pickles in it! Well, just because this anchovy sauce was addictive didn't stop me from also enjoying the Baguette toast with cream cheese and maple syrup (HKD 68), so creamy and again super addictive! But hey … let's save some appetite, those are only the starters and we have 5 winter dishes about to hit our table!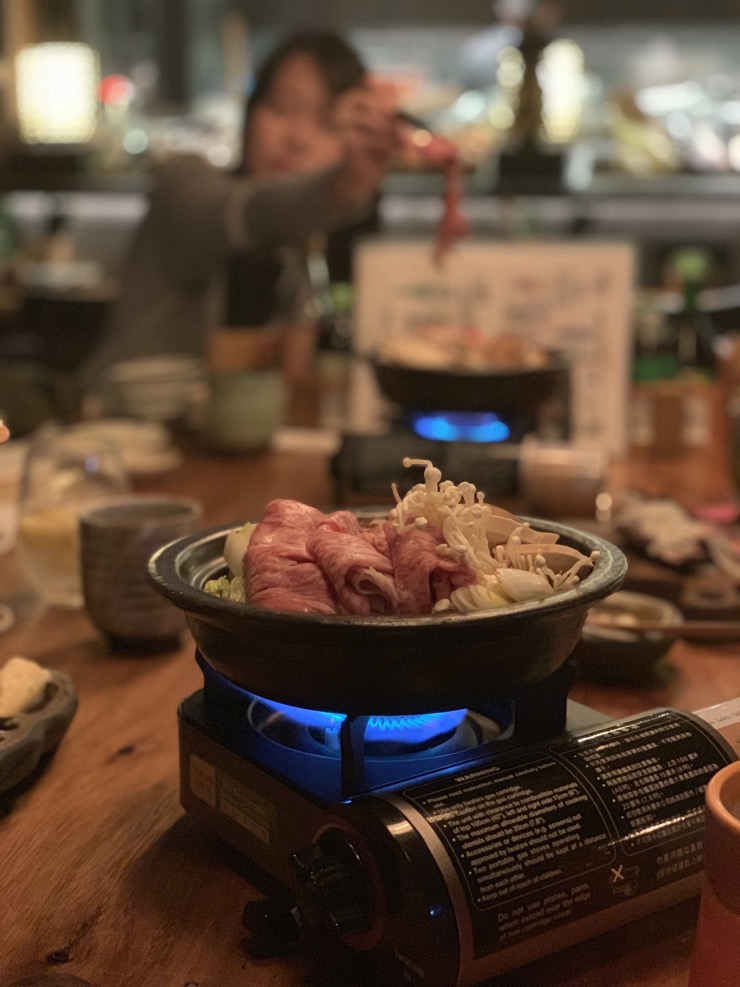 Wagyu Foie gras Sukiyaki
(
HKD 288
) anyone? Or to make it easier to understand, a very tasty Japanese fondue featuring A4 wagyu beef from Kagoshima and foie gras. Tasty! And I can see I have some meat lovers here in the room, it's great because you are going to love the melty texture and very fine taste of the slow-cooked
Karubi with bone
(
HKD 228
).
Not a huge fan of meat? Remember I told you UOHARU was famous for its seafood, well seafood is now coming our way.
Premium Seafood Steamed Egg
(
HKD 78
) first, probably the fluffiest and most comforting wintery dish on earth, then grilled sea bream (the perfect pairing with sake) but also
Crab Croquette Rice
(
HKD 228
): rice with baked Uni cream, crab mayo, snow crab from Japan, crab roe and a crab croquette on top.
Quite a feast huh? You know what, have actually loved that quick yummy escape to Japan so much that I now have absolutely no more excuse not to book myself a real trip to this country (where I'll make sure to check the original UOHARU in Tokyo!).
UOHARU
7/F, M88 Wellington Place, 2-8 Wellington Street – Central