by Aude Camus
Told you already but I'm highly obsessed with newly opened K11 Musea. I have visited the mall quite a few times over the past few weeks and all the shopping and shop wandering (
REDISCOVER OUR TOP 5 STORES TO SHOP AT AT K11 MUSEA
) had me starving and craving for something yummy. Lucky me, French revered pastry chef Gontran Cherrier just opened his bakery (the first one ever in Hong Kong) on Basement 2, giving me a great opportunity to snack on croissants, pain au chocolat, proper French bread, sandwiches …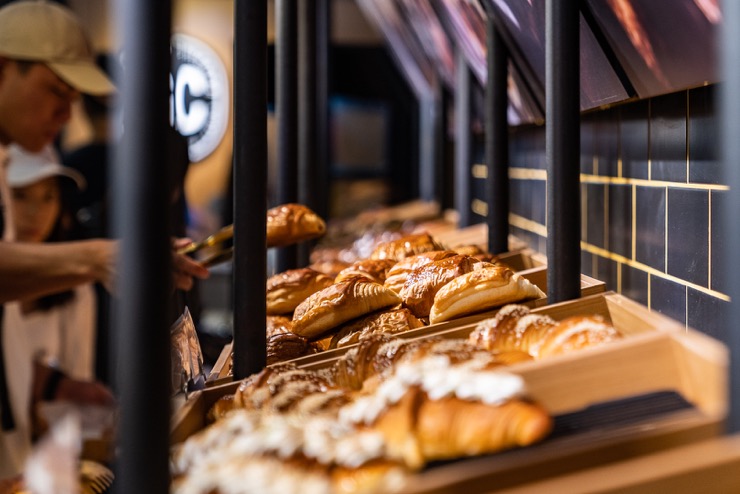 The place is actually huge and kind of recreates the feel of a French village with a retail counter, a bakery, a pastry counter (pastries which I haven't try yet even though I've been drooling on the "Flan" and the "Éclair au Chocolat") and a restaurant serving all day brunch (Salads, Soup, Risotto, Pasta, Meat and Fish). Oh and in between two bites of buttery happiness, I even got to catch a few words from Gontran himself!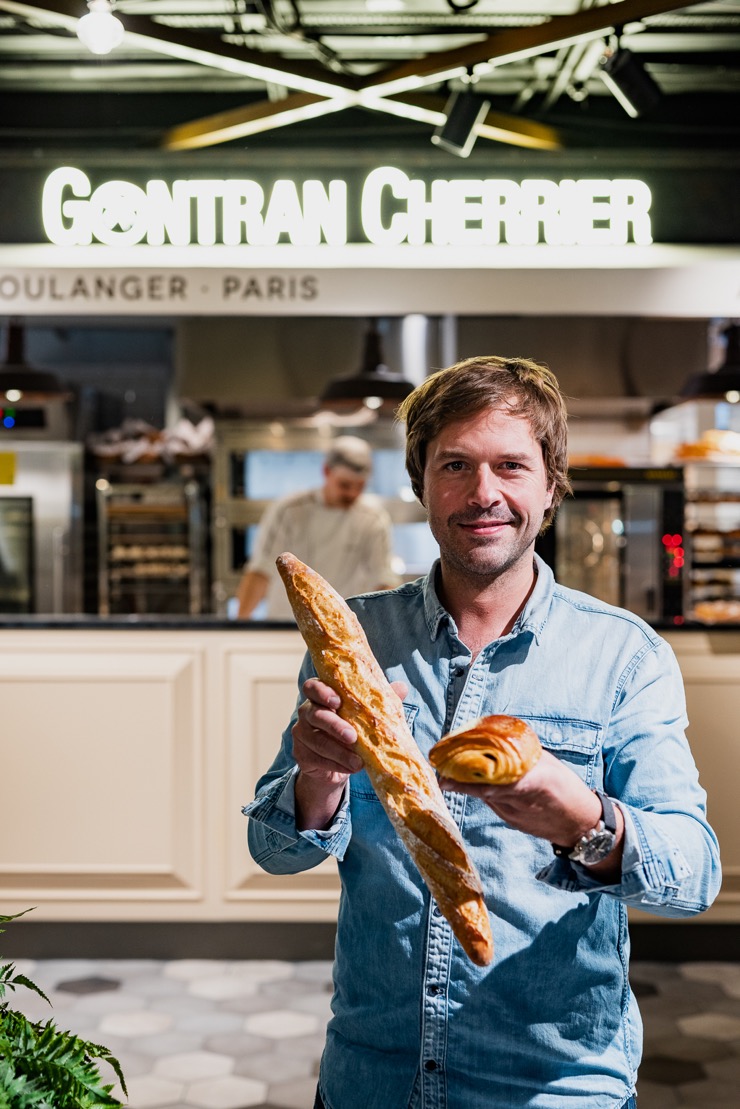 Hey Gontran! So nice to finally see you here in Hong Kong! There are many French people in town (it's actually the biggest western expat community in town, even bigger than the Brits), many French restaurants in the 852 too but surprisingly only a very few good bakeries around …
Coming to Hong Kong has been in the pipe for quite a few years now and I set-up an office here 3-4 years ago. The only reason why we didn't come before is that we couldn't find the right space. You must know better than me that real estate can be tricky here in Hong Kong and that rents are kind of a challenge. We eventually were given this great opportunity to open here in K11 Musea thanks to my business partner.


In how many countries can we find Gontran Cherrier today?
Quite a lot actually, ranging from Australia to Thailand, Taiwan, South Korea, China … I'm also opening my first shop in Saudi Arabi next month, Argentina the month after and the US early 2020. The next few months are definitely going to be busy! We are also currently discussing other opportunities here and there but nothing 100% confirmed yet.


So, you have quite a number of shops across different countries in Asia. Do you think that being French makes the brand more appealing to local consumers? Is having a strong French brand identity an asset for the brand?
For sure. We do definitively emphasis our French identity. My name is so French, there's really nothing I can do about it … I'm very French and so is my brand. Look at how we have organized our space here in K11 Musea, doesn't It remind you of a small French village?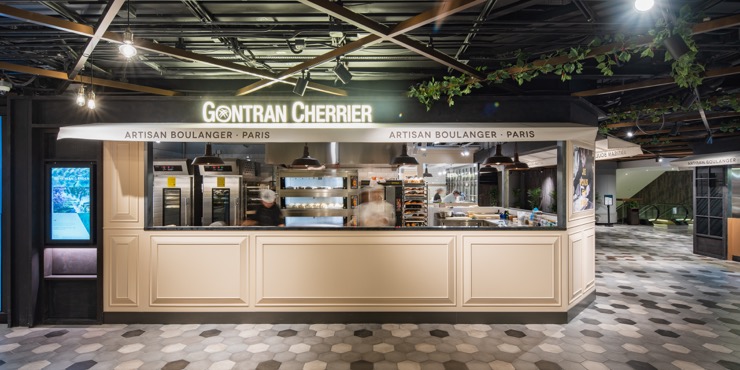 It's the first time ever we are launching such a concept, but we are planning on even further developing it in the future and be even more French than we already are.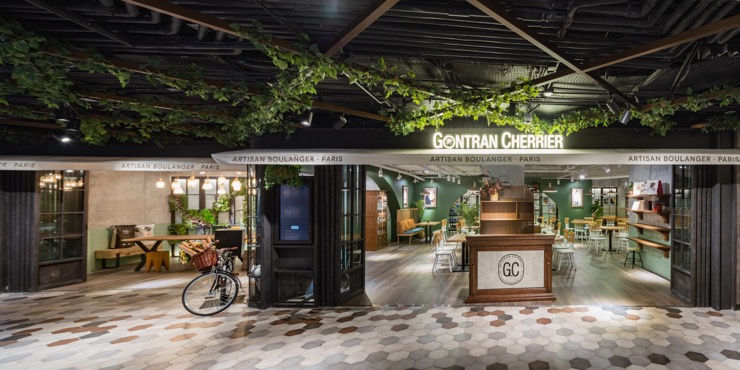 I just love the concept!
And yes, being French definitely is an asset because customers trust us to deliver an authentic gourmet taste. Which we do! We only use the best ingredients such as French flour and French butter and whether you eat your croissant in Paris or in here the taste is the same. This part is very important to me. Only if the country has very strict restrictions on ingredients, such as Japan, do I agree to work with other products.


You are quite a "star" in the world of bakery and pastry, you've been on different TV shows and many people can associate your face to the name of your brand. Is it important for you to be the face of the brand?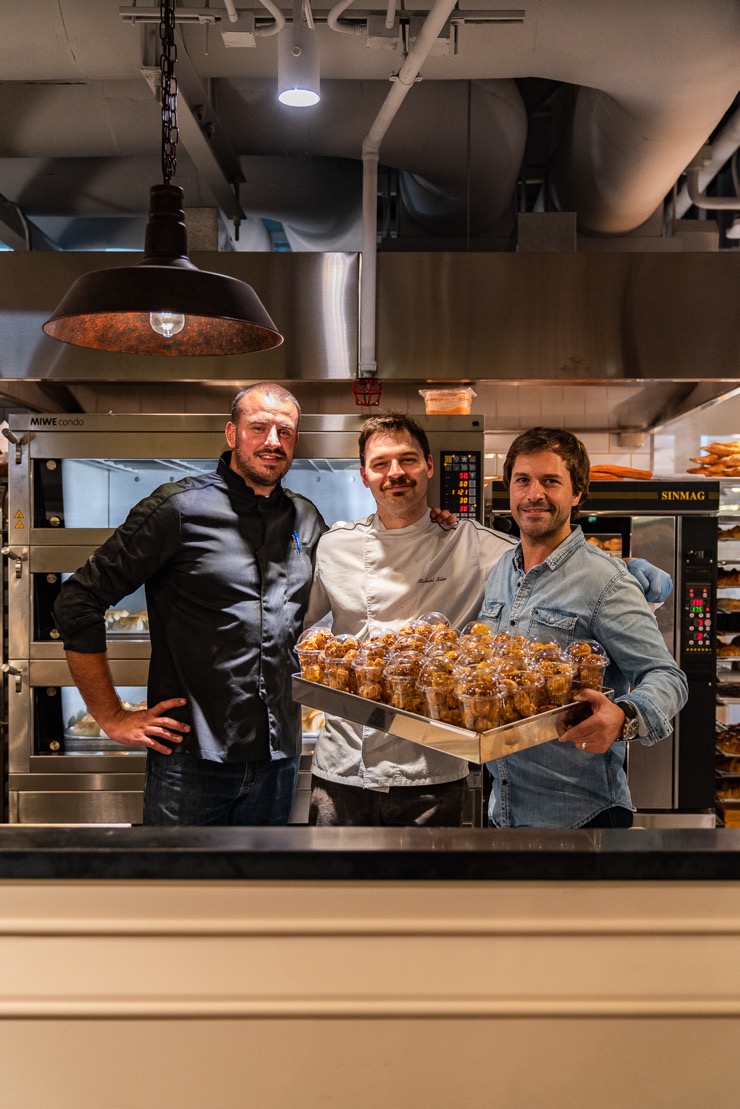 Yes. I really try and be there as much as possible so that people can see me, see that Gontran is a real person and not just some kind of storytelling. The only problem is that we now have 60 shops around the world … I can't possibly be everywhere. But I never miss a new market opening.
Is this first shop in K11 Musea a test to then maybe further expand and open other shops in Hong Kong?
Why not! What I love about K11 Musea is that the place is quite unique, I've never seen that before. But yes. We might be interested also exploring other neighborhood at some point, on Hong Kong Island maybe. And why not Stanley for example? The idea being to be able and bring our products to different customers. But yes, to be continued …
Gontran Cherrier
B2, B205-207 – K11 Musea (TST East)