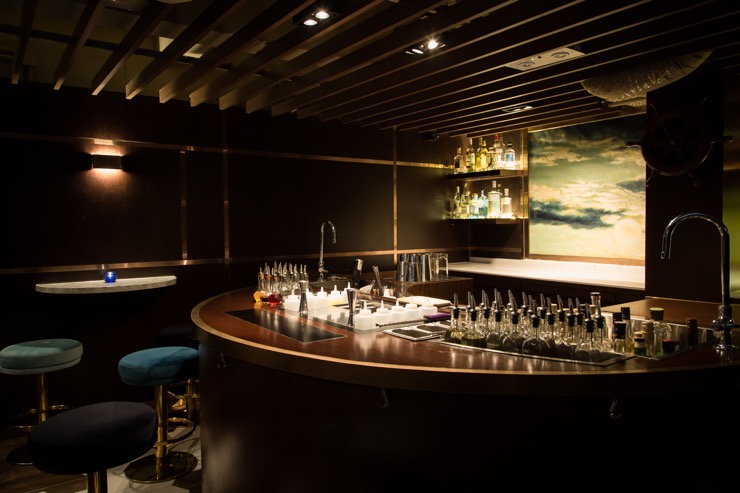 by Aude Camus

Opened in 2017, The Old Man made roaring debuts in world's bar scene being awarded #10 on World's 50 Best Bars, #5 on Asia's 50 Best Bars and winning Bartender of the Year Awards in 2018. Building on this success, the three founders recently unveiled a new chapter of their cocktail tale with the opening of The Sea by The Old Man.

What to expect? A dash of Ernest Hemingway (who else?) whose boat has inspired the cozy interior decor, a zest of relaxed neighborhood bar atmosphere and world-class cocktails made with innovative culinary techniques.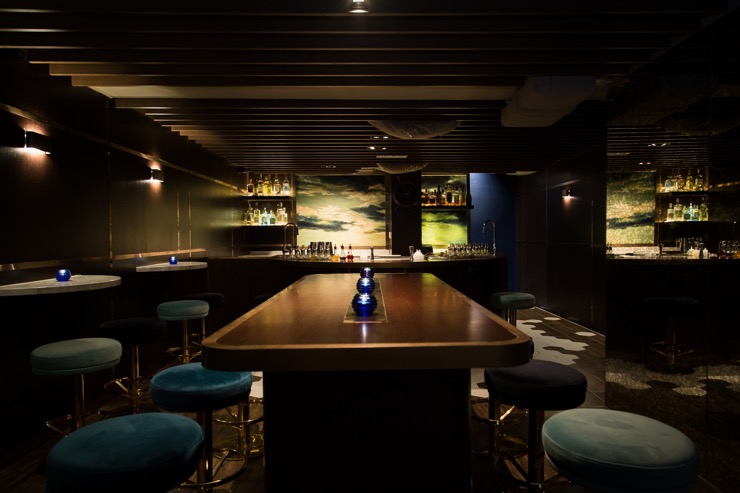 Loving the chic early 20 century vibes of the place. Cocktail bars can sometimes be a bit intimidating, but The Sea by The Old man is not one of those. The place actually encourages people interaction: a large communal table in the center of the room, high bar tables on the sides and a wide opened bar area … nothing intimidating here right? If not the cocktail menu which can be surprising at first glance! Ten signature cocktails identified by number rather than name and introduced with a very simple and short description. Slightly bewildering and therefore highly intriguing! Why such a simple presentation? Because cocktails focus on simple and mineral flavors derived from natural elements highlighted with innovative mixology methods such as fermentation, sous-vide cooking or rotary evaporation. Enough talking now … bring on the drinks!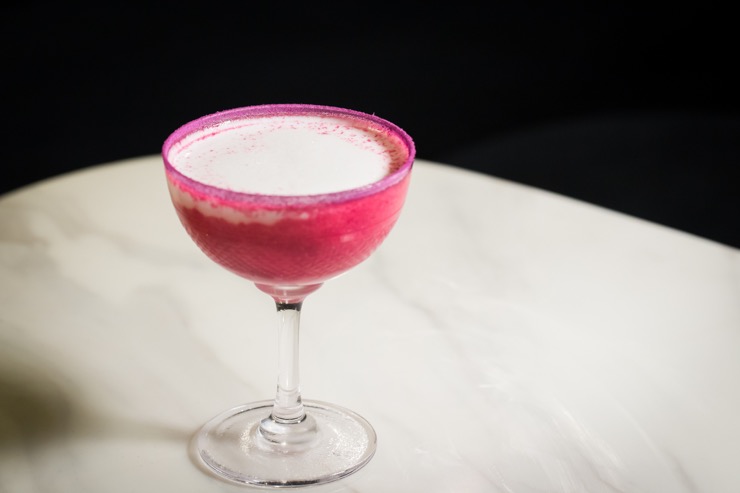 Kicking-off with Cocktail #3 (HKD 90), a rich drink featuring peanut butter bourbon and sour green banana. Strong and creamy … a very decadent drink. But maybe not as good, according to me, as Cocktail #10 (HKD 90), another bourbon-based drink (and I usually never drink bourbon) mixing caramelized white choco bourbon and raspberry beeswax juice. Surprisingly fresh and not too sweet, quite mineral actually!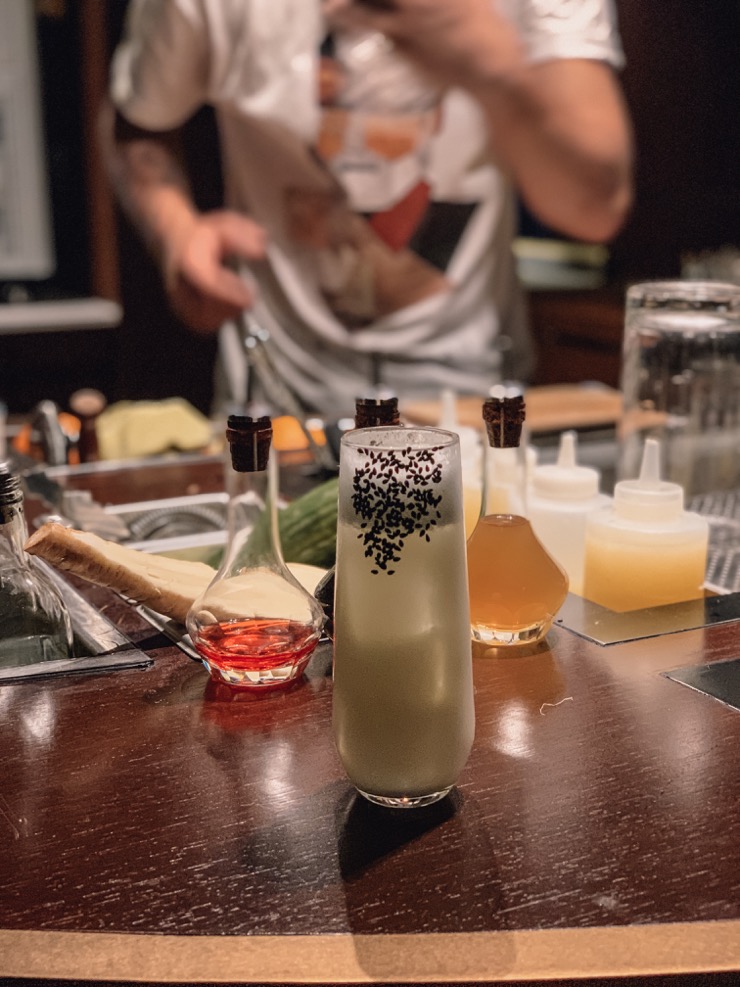 Hong Kong Madame fav
:
Cocktail #2
(
HKD 90
), the yummiest treat featuring honeyed dashi vodka and rectified mango sticky rice. Fresh with a little sour taste of yogurt and very dangerous as it doesn't taste like alcohol at all.
A nice place for a chic but not uptight after work drink.
The Sea by The Old Man
2 Po Yan Street – Sheung Wan
This write-up is based on a complementary media tasting hosted by The Sea by The Old Man (no monetary compensation)