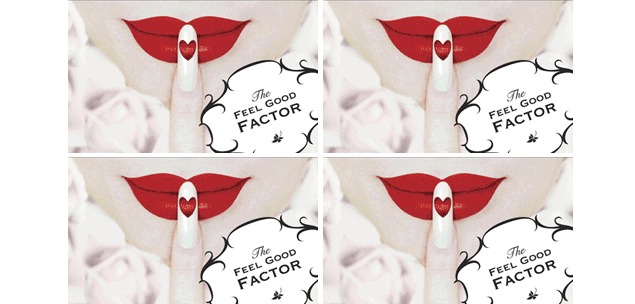 Feeling a bit down? Put your feet up and go and get your toe nails done! Nothing's better to give you some energy than a mani/pedi. We'll let you choose the color, but we pick the place. This time, we are taking you to The Feel Good Factor. To feel beautiful from head to toe, try this address in Soho! Massage, facial, manicure, pedicure, waxing, tanning. This is the place to be for pampering yourself. We tried the pedicure. Our tootsies were looking sad. One hour later they were spruce ! Spotless and colorful like we like them. Extra benefit for our mother-to-be readers, The Feel Good Factor is offering a special 90 minute massage and a massage + pedicure package, which lets you save 15%. For those who recently gave birth, the spa offers a special mummy's afternoon every 2nd Tuesday of the month. Between 2pm and 5pm you can spoil yourself free from any worries. The spa will be reserved for just you and your little ones. Heaven!
The Feel Good Factor, 2nd Floor, Winsome House, 73 Wyndham Street, Central, Hong Kong, +852 2530 0610
Open Monday to Friday 11am until 8pm, Saturday 10.30am until 7.30pm and Sunday 10.30am until 6.30pm.
www.feelgoodfactor.com.hk