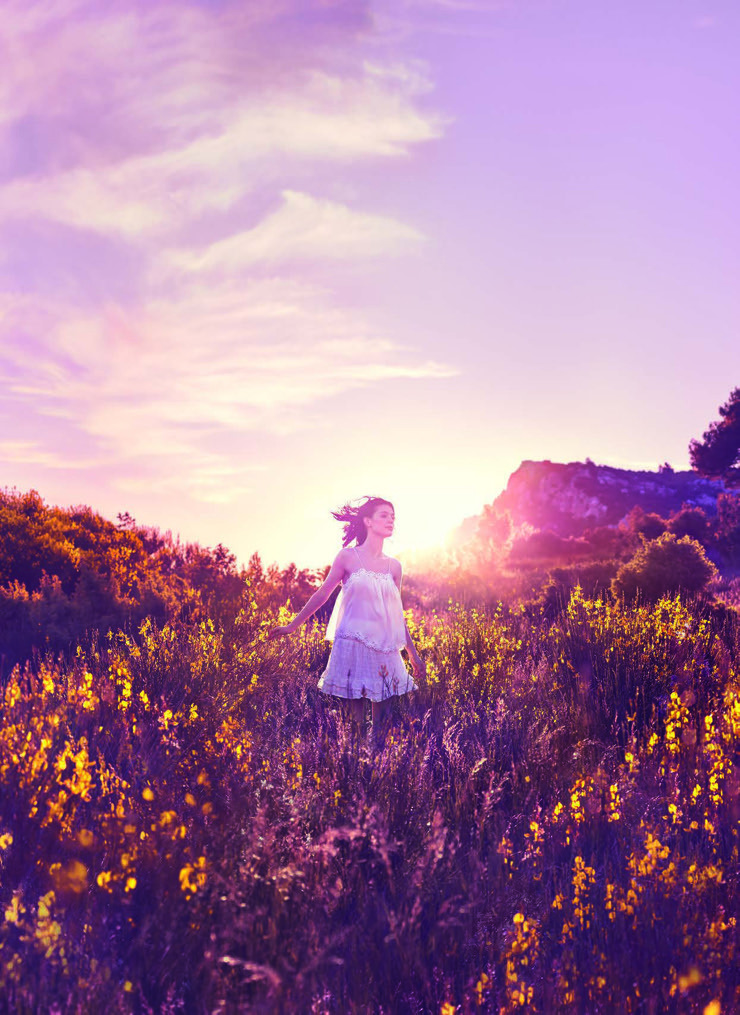 by Aude Camus
Not sure if you've heard but Provence is currently the ultimate summer destination. French fashion designer Simon Porte-Jacquemus recently celebrated the 10
th
year anniversary of his brand with the hottest fashion show of the year, parading through the lavender fields, while tourists from all over the world are flying to Provence over the summer hoping to snap their perfect Instagram pic in the flower fields and enjoy a chilled glass of rosé in the beautiful city of Gordes. Are you dreaming of spending your summer in Provence but can't unfortunately fly all the way to France to enjoy your share of Mediterranean art-de-vivre? Well, there actually is a beautiful Provencal haven awaiting for you here in Hong Kong:
Spa L'Occitane
.
Spa L'Occitane is not new and have been one of my favorite retreat, here in Hong Kong, for quite a few years (our first review of the place actually dates from 2011 and
I had an amazing Sleep & Reset break there just a few months ago
) but the place was recently totally renovated. I couldn't wait to visit again and discover the new look and new concept: soft light, warm colors relating to the golden hour in Southern France and an even stronger Provencal identity than before.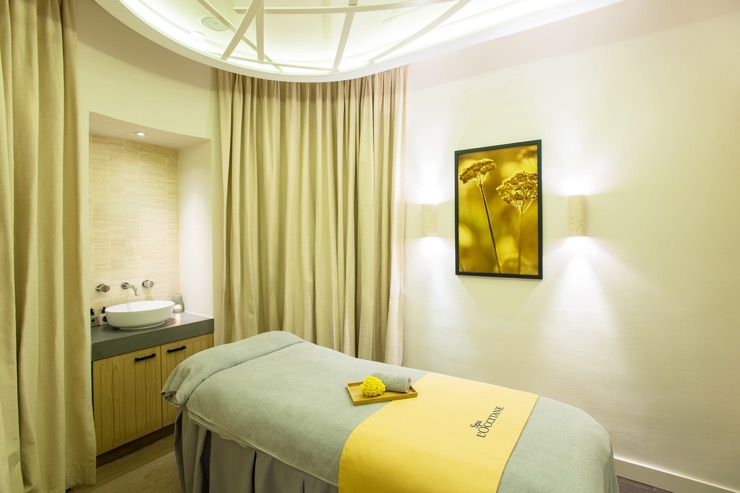 But which massage to choose for my first visit back at the spa? Well, knowing that "light is the very soul of Provence" and that I wanted my quick escape to Provence to be as authentic and relaxing as possible, I decided to go for the Light of Serenity body massage, a signature body treatment which captures the golden hour light of Provence and moment of sheer pleasure.

The Light of Serenity treatment is available in two versions: a sunset to sunrise version aiming at revitalizing you and giving you positive energy and a sunrise to sunset version aiming at bringing you inner peace and leaving you relaxed. I went for the revitalizing option. God, I swear the lack of sun and light of the past few months left me lacking energy and I needed my inner light to shine!

The massage combines a unique soundtrack created to follow the movements of the therapist with three massage techniques:
Balinese, a full body, deep tissue technique bringing sense of wellbeing and deep relaxation
Swedish, a gentle, tension relief targeted technique
Lomi Lomi using gentle pressures to help rebalance your emotions
And of course, all the products used for the treatment are L'Occitane's products formulated with the best of Provencal natural ingredients. For this signature massage, they are using the
Terre de Lumière
range inspired by the scent of a morning in Provence when the sun's rays emerge gently over the horizon. How poetic? Not to mention the solar scent of the range is absolutely divine.
God, I definitely need to remember and book myself a quick trip to Provence more often!
Light of Serenity
90 min – HKD 1,560
Spa L'Occitane Hong Kong
Shop 3, Star crest, 9 Star Street - Wan Chai
This write-up is based on a free Light of Serenity (90 min) body massage offered by Spa L'Occitane. No money has been paid by Spa L'Occitane for publishing this feature.