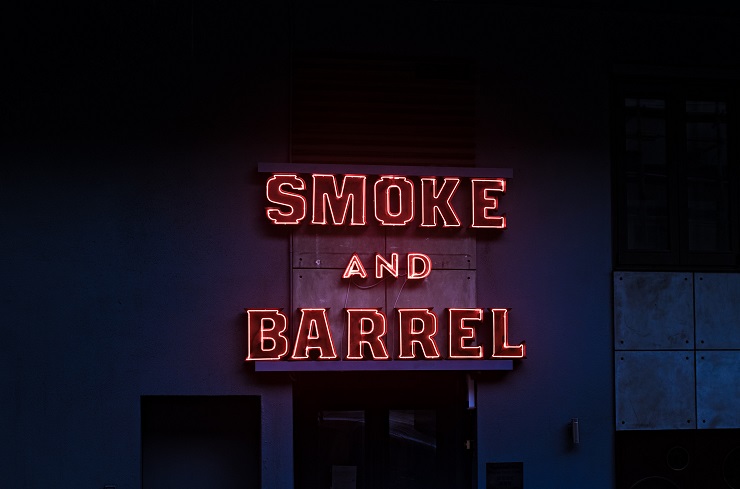 by Aude Camus

Have you ever dream of living the American barbecue way of life? Getting your hands on meat that is juicy and tender, deliciously smoked and that fell off the bone?

Smoke & Barrel, an authentic American smokehouse and barbecue restaurant by chefs Chris Grare and Arron Rhodes, presents "The Beast" aka the first real wood-fired smoker in Hong Kong imported all the way from Missouri.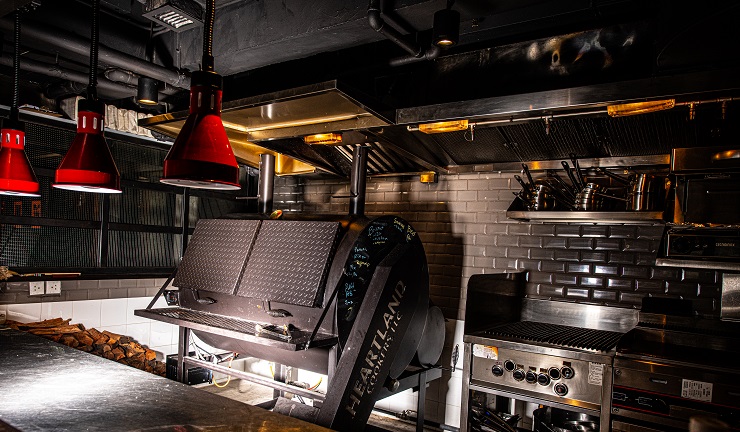 If you are passing by the restaurant, on Glenealy or Wyndham, you can't miss it: the smokey smell is delicious. Shall we enter and give the restaurant a go? I think we should!

What's on the menu? Slow cooked smoked meats of course. But not only! You know what? Let's order a cocktail. I like to have a drinks in hands while trying to decide what food to order plus I heard the bar here is quite good with a selection of American bourbons, a series of barrel-aged-in-house cocktails such as a Negroni (HKD 108) or a Boulevardier (HKD 108) and signature original cocktails.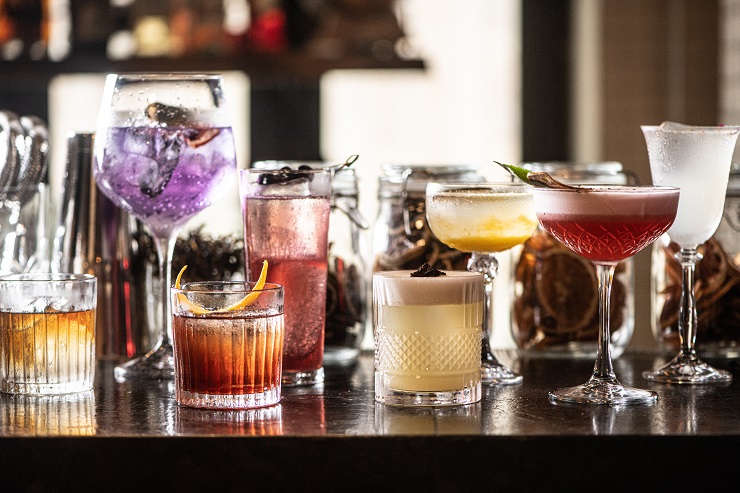 Oh and what do I spot? A Bloody Mary, my fav cocktail. But it ain't just any Bloody Mary, this one is a Texas-style one featuring homemade BBQ sauce and god it's spicy. I love it!

Now is the time for the food and I hope you came hungry because the kitchen led by head chef Christopher Tuthill, is sending us a crazy amount of food.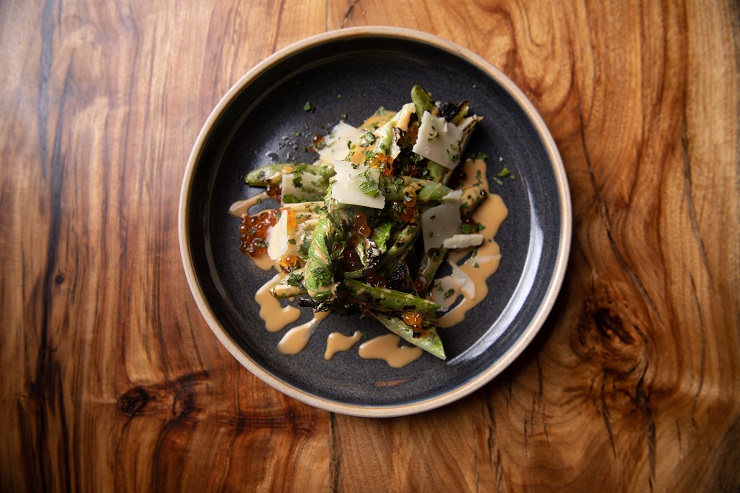 Starters to share first with the Steak Tartare (HKD 158) – brisket jerky, truffle mayo, gherkins – and the Grilled Romaine Salad (HKD 98) on which I like the refreshing addition of salmon eggs. I'll give a pass to the Watermelon Salad (HKD 98) – Thai vinaigrette, dried baby shrimp, smoked beets – as I found it kind of forgettable.

But hey, I don't know about you but I'm here for the smoked meats and here it comes!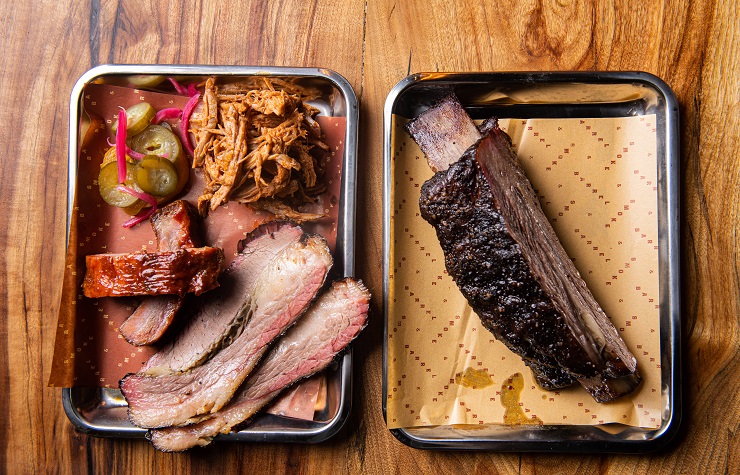 The Beef Short Rib (HKD 548) is addictive and true to the "meat that feel from the bone" aspiration of the restaurant and so is the Cider-glazed Baby Back Ribs (HKD 208 for ½ / HKD 368 for the whole), the All American Brisket (HKD 108 for 100g / HKD 208 for 200g / HKD 308 for 300g) is probably my fav with its signature smoked taste but the Carolina Pulled Pork (HKD 98 for 100g / HKD 188 for 200g) is also rather mouthwatering.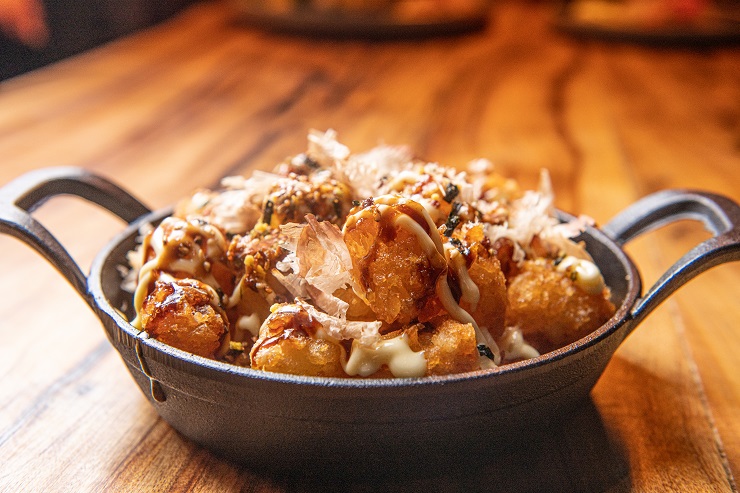 Complimenting the meats are some classic American sides such as the fluffy Jalapeno Cornbread (HKD 68), the creamy Mac & Cheese (HKD 88), the buttery and highly addictive Fried Brussels & Ponzu (HKD 78) and the very cheeky Loaded Tater Tots (HKD 78).

The desserts – Soft Serve with Bourbon caramel and roasted macadamia nuts (HKD 78) and the "Almost" Key Lime Pie (HKD 88) - weren't bad but a bit too sweet for my taste and next time, because there will be a next time, I'll skip the sweet ending and focus on the mains because they are just too good.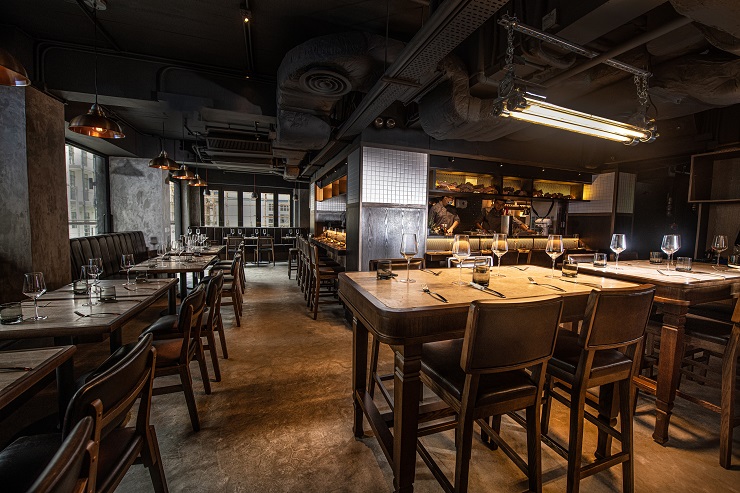 Last but not least, I found the interior and atmosphere of the place perfectly compliment the food with cosy casual vibes and the staff is absolutely lovely.
Smoke & Barrel
1/F-2/F, Wyndham Mansion, 32 Wyndham Street – Central
This write-up is based on a complimentary media dinner hosted by Smoke & Barrel. No money has been paid for publishing this review which is purely based on the genuine opinion of its author.