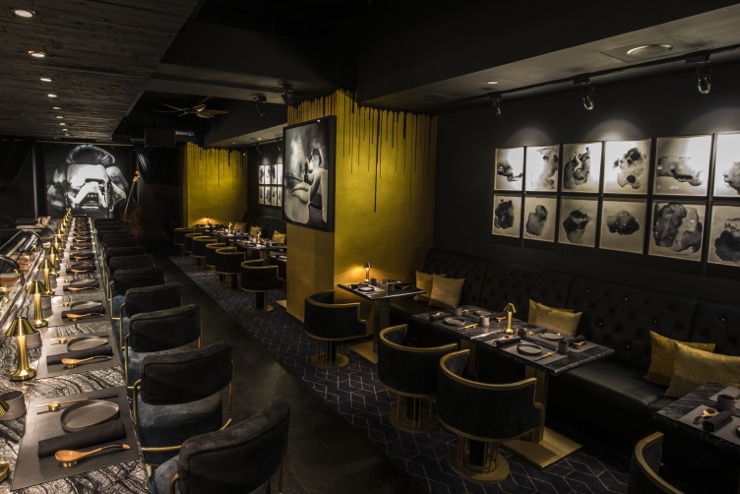 by Aude Camus
Earlier this year
, I experienced my first ever dinner at an Izakaya, an informal and casual Japanese eatery where people meet after work for drinks (mostly sake) and nibbles to share. If this first experience was quite a traditional one, I was invited last week to discover newly opened
SILENCIO
,
a contemporary Izakaya by Le Comptoir (Bibo, Ecriture, Piqniq, Lily & Bloom, Djapa …)
Contemporary Izakaya? A place which mixes art – with monochromatic works of Tokyo-born artist Tommo Gokita – live jazz music and refined rendition of traditional Japanese izakaya dishes.
The venue is beautiful, but you wouldn't expect less from Le Comptoir. The group is known for collecting amazing art pieces and showcasing them in their different venues. If you can, grab a seat at the counter, Izakaya style, the best seat in the room as you'll get to enjoy the dishes prep right in front of you and talk with the chefs.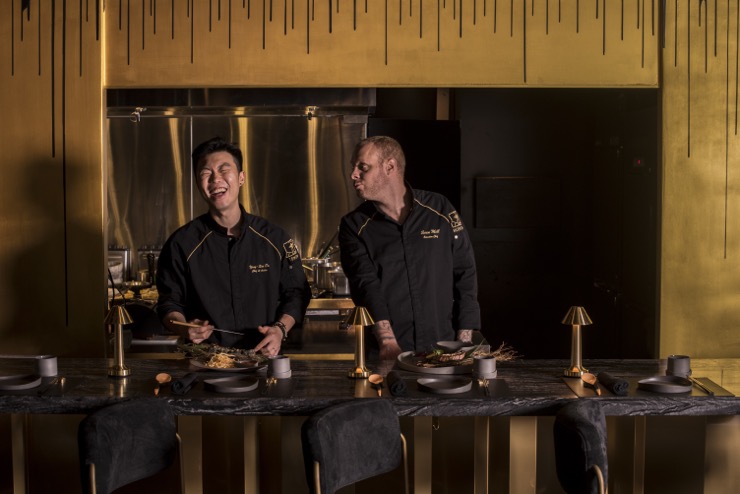 Chefs with an s because the kitchen is led by both Sean Mell, previously Executive Chef at Nobu Hong Kong, and Yong Soo Doo, previously Chef de Cuisine of progressive Korean restaurant Bib'n'Hops.

Let's drink that glass of sake and order some food. Shall we?

Speaking of sake, the restaurant features a quite extensive menu of premium sakes carefully selected to compliment the dishes. Don't hesitate to ask for pairing recommendations.

The food menu is divided into 9 sections: Salads, Delicacies, Noodles Rice Grains, Sweet, Nigiri, Sashimi, Specialty Rolls, Tempura, Share. Let's try and order as much as we can. Sounds like a plan, right?

Oh and if you wanna play it the traditional way and let the chefs guide you, Omakase Menu (Chef's daily selection – HKD 1,200) is also available.

Ordering two salads first, to start on a fresh note.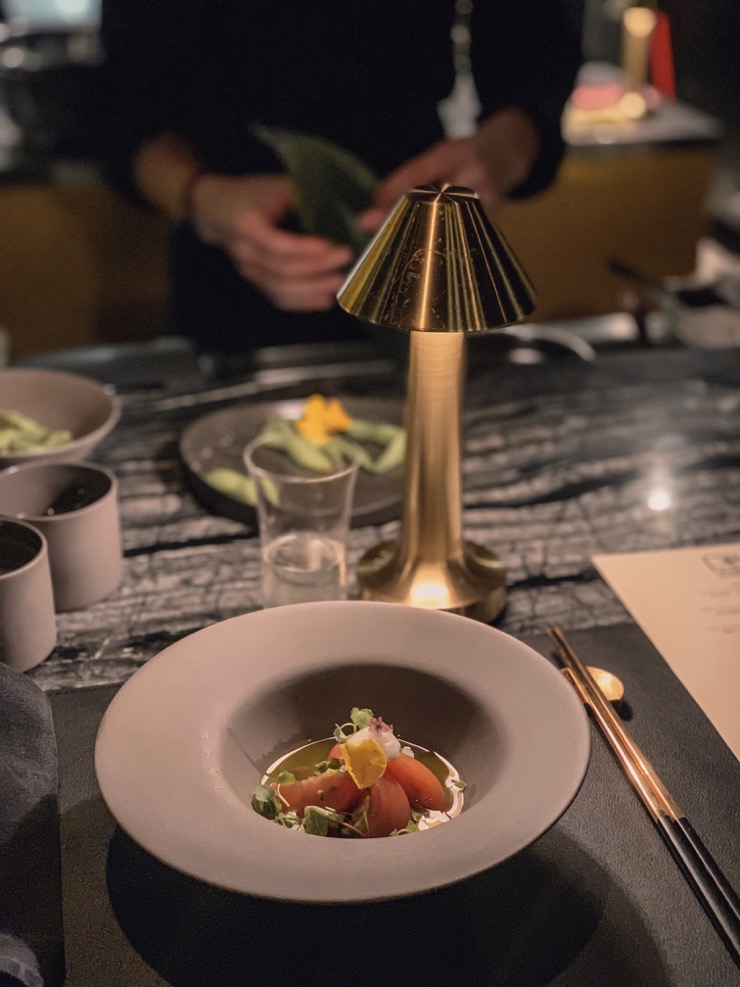 (c): Aude Camus
Tomato (HKD 130) is a perfectly well-balanced dish featuring kumamoto tomatoes, parmesan dashi and shiso. Did you know that both tomato and cheese were two very strong umami flavors? Umami being the 5thtaste in Japanese cuisine, after sweetness, saltiness, bitterness and sourness. Then comes Onsen Egg (HKD 130) – house smoked ikura, onsen egg, creamy yuzu and baby gem lettuce. The house reinterpretation of a Caesar salad featuring salmon roe which I am obsessed with. God! Who knew salad could be that pornfood!

Moving on to some fresh fish: sashimi, nigiri and specialty rolls.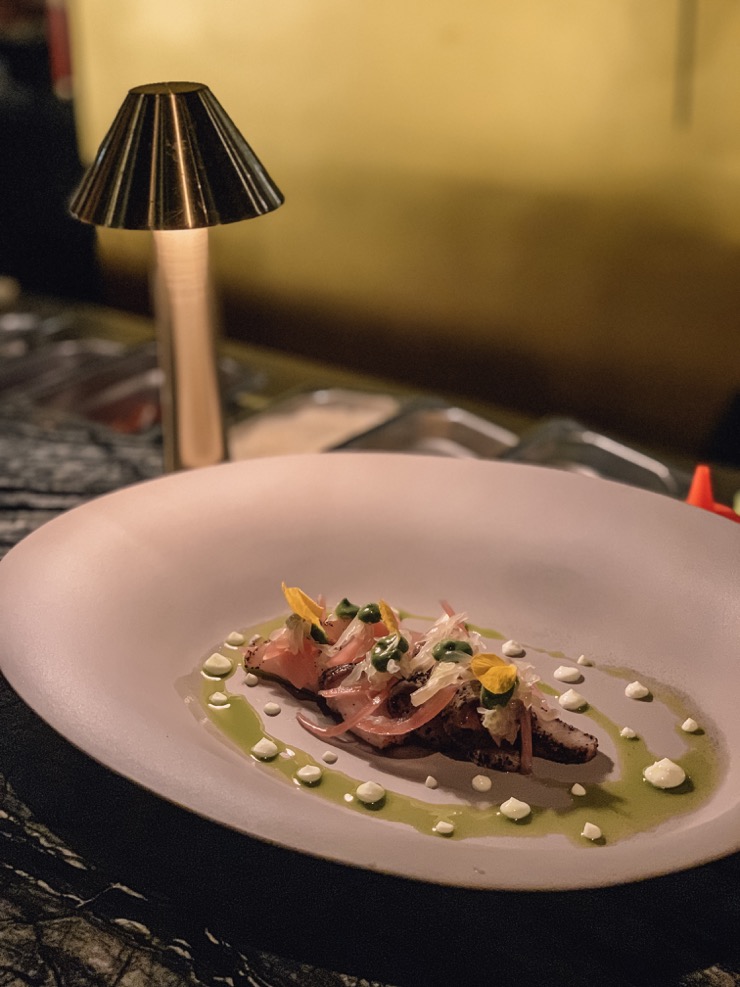 (c): Aude Camus
Sashimi first with Pablo (HKD 180): coffee cured Hamachi, watercress puree and pickled shallot. Can I have more of this please?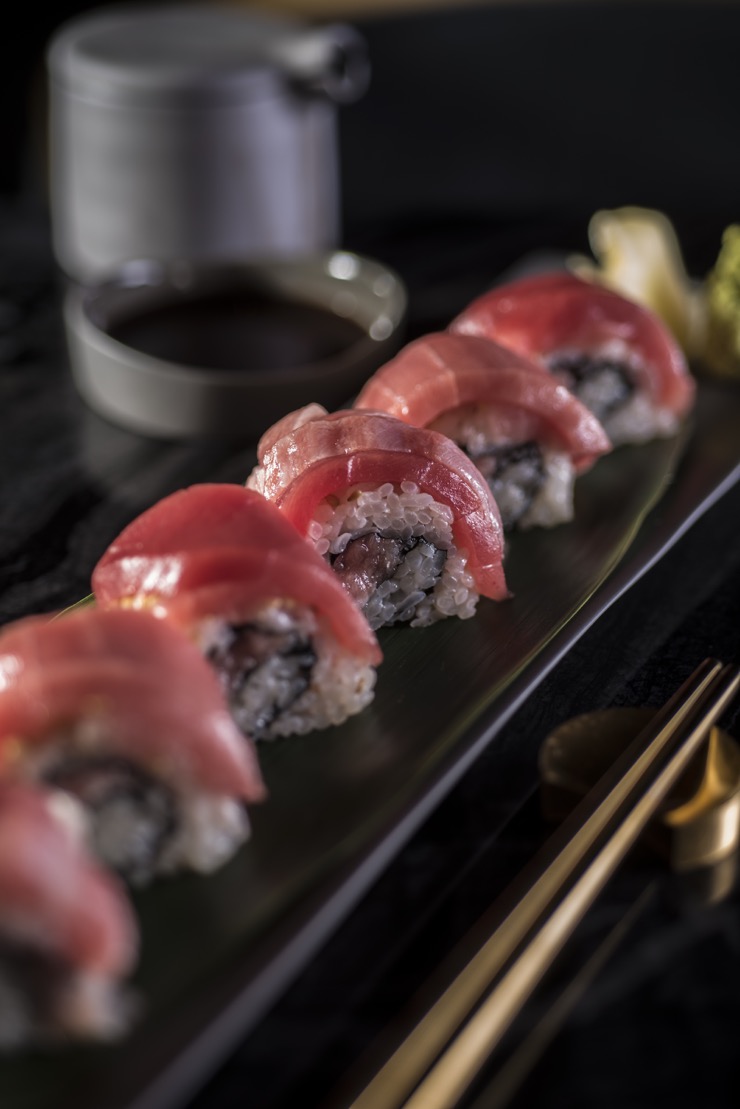 Fifty Shades of Tuna (HKD 250) rolls and French (HKD 180) nigiri then. Liked the mix of fresh fish and foie gras torchon on the nigiri and the tuna rolls were good, but those two dishes were not as surprising as the rest of the dishes.

And now, time for some hot dishes.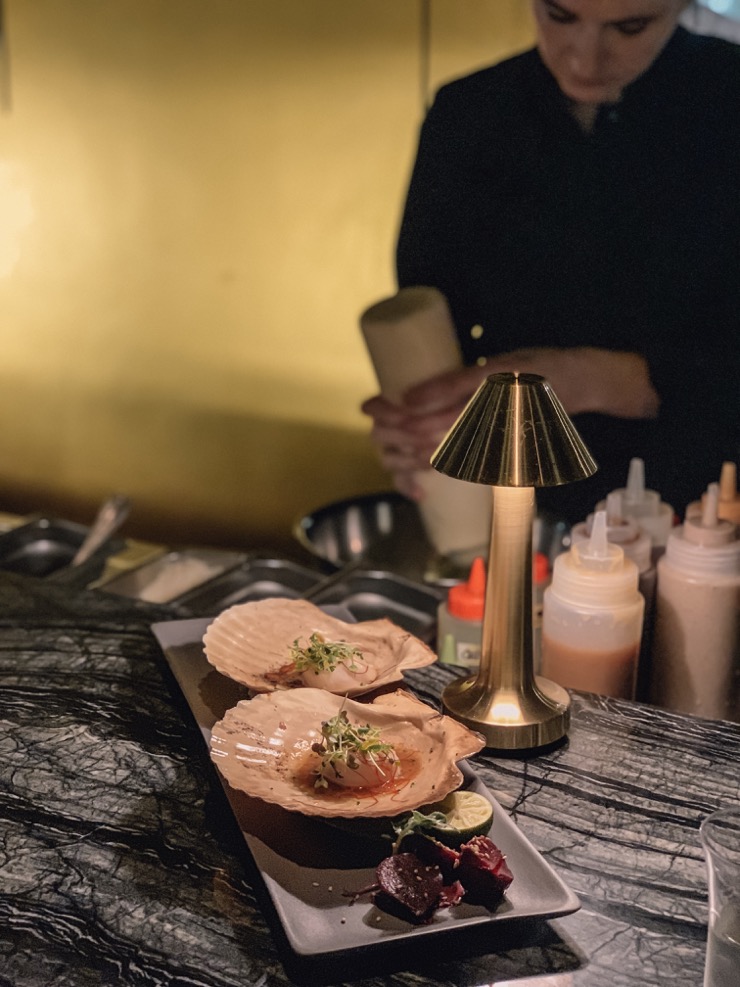 (c): Aude Camus
Scallops (HKD 190) charcoal frilled in their shell with yuzu soy butter, perfectly cooked and buttery but again maybe not as whaou as other dishes, and Kinki, a very pornfood roasted fish.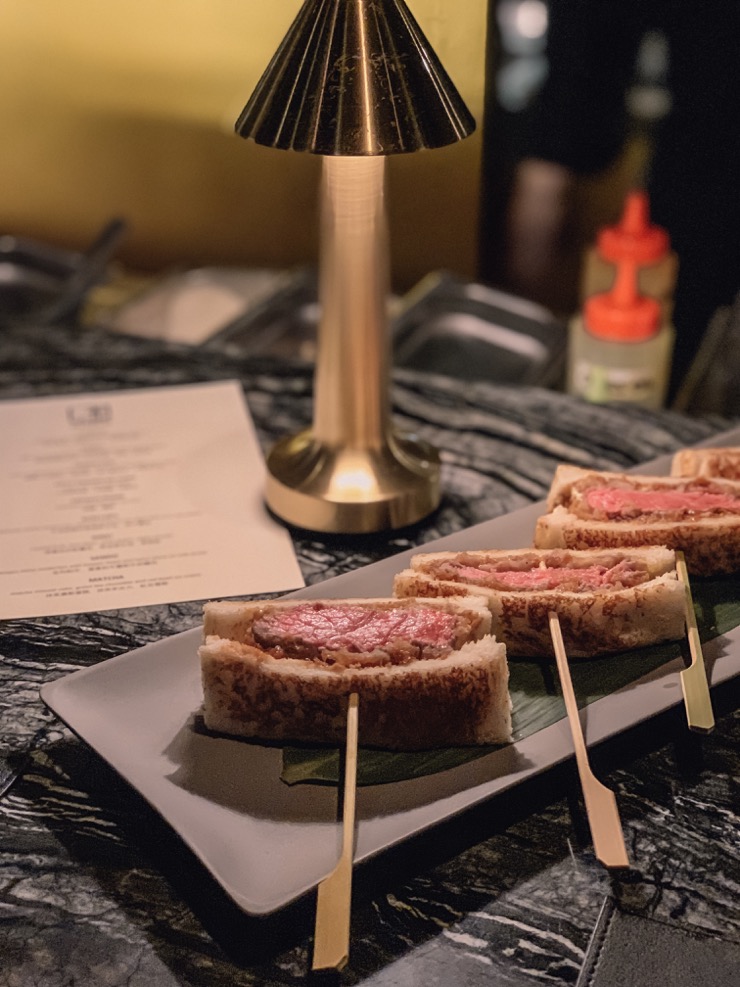 (c): Aude Camus
Hong Kong Madame fav
:
Sando
(
HKD 350
), the most pornfood ever wagyu katsu (wagyu beef coated in breadcrumbs) served in milk bread with tonkatsu sauce and kewpie mayo. God! This thing is bomb! The beef is melting on your mouth and so is the milk bread, it's all soft and melty but with the nice twist of the tonkatsu sauce.
Loved this trip to Japan!
SILENCIO
6/F, LKF Tower, 33 Wyndham Street – Central

This write-up is based on a complementary media dinner hosted by SILENCIO (no monetary compensation)