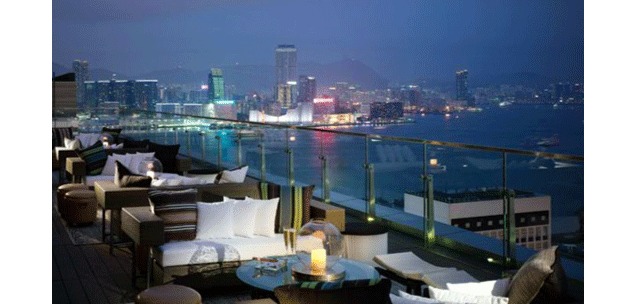 A pleasure for eyes and taste buds.
We certainly doubt that you don't already know this place, renowned for its refined decoration and its flavoured delicacies. It is always pleasant to sip a cocktail whether on the terrace comfy sofas or inside under the subdued lighting. We love the champagne-sauced pasta named Amour. An actual delight that we never get tired of. It is just joy itself! This decoration and its hundred of inspirations, mix of colours, styles, plays of light, meticulous course, perfectly garnished and absolutely delicious make the place one of a kind. You can privatize the all place or just a part if you want to!
We are keen on the cake shop at the entrance of the restaurant where they sell big cakes which always have their little effect on birthdays! They are superb and above all delicious!
Sevva
Prince's building - 10 Charter Road, 25th floor, Central, Hong Kong
Tel: +852 2537 1388
Open from Monday to Thursday from noon to 10.30 pm, and Friday, Saturday from noon to 1.00 am
www.sevva.hk