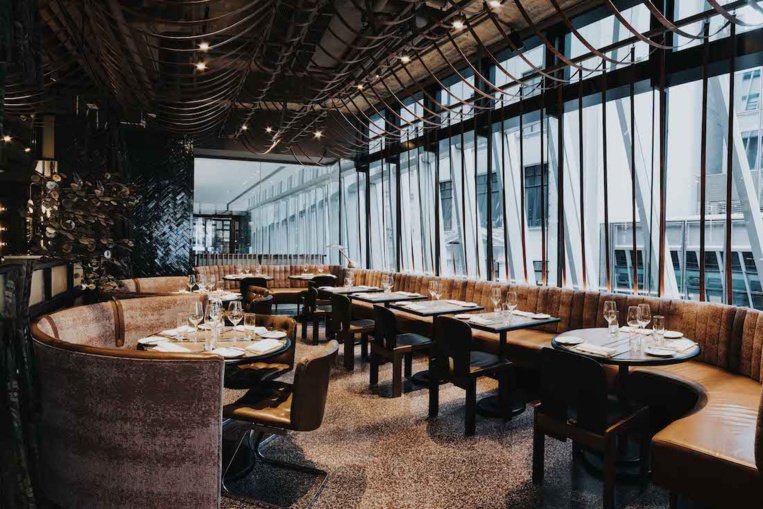 By Delphine
Milano, capital of design. Milano, its antipasti and pizza. Milano, synonym of Dolce Vita. Milano, modern, lively and welcoming.
Spiga, the new Italian place opened a few months ago in the heart of Central makes us feel just like in Milano. The proof in 5 bullet points:
1/ Design
: creative and modern decoration, green plants hanging from the windows, metal palm tree in the middle of the room, giant lights, large glass windows, wood and leather. Joyce Wang, the well-known designer, confirms his talent. We love it.
2/ Antipasti
: grilled vegetables, artichokes in olive oil, cold cuts, fresh parmesan, olives and various salads… they are all so good you can't stop.
3/ Pizzas
: truly authentic. Thin and crunchy, they are just perfect.
4/ Dolce Vita
: spacious shadowed and greenery adjoining terrace, considerate and smily waiters, large tables or cosy booths, sumptuous selection of desserts and wines. What else?
5/ Fashion
: 2 minutes away from the most fashionable boutiques in town, this place is definitely a good option before a shopping afternoon. Prada, Gucci or Dolcce & Gabbana… ?
More info: http://www.diningconcepts.com/restaurants/SPIGA
Address
: 3/F, LHT Tower, 31 Queens Road, Central, Hong Kong
Phone
: 2871 0055
Opening hours
: 12 Noon – 3.00 PM / 6.00 PM to 11.00 PM
Cost
: Lunch buffet: 188HK$ / +60HK$ with primi piatti.
Brunch every Sunday from noon to 3pm. Adults: 388HK$ buffet + main /+160HK$ free flow Prosecco, beer, cocktails et vins /+260HK$ free flow champagne