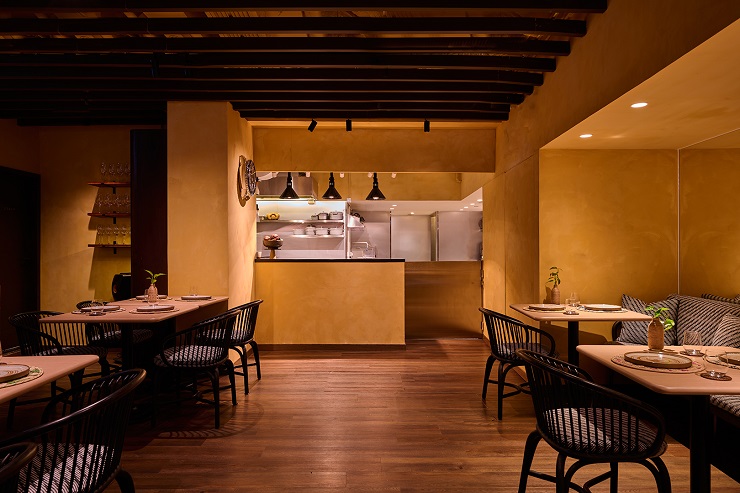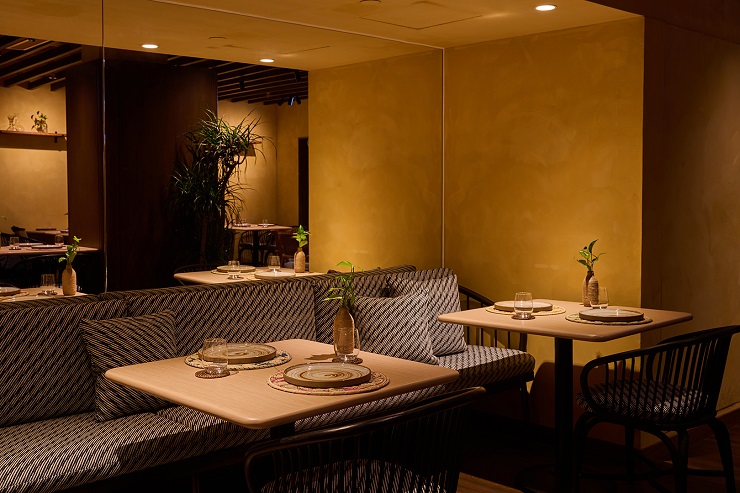 Opened in January 20023 and found on Ship Street, one of Wan Chai's dining hotspots, Rosita has been designed to recreate a living room. Stepping inside the restaurant feels like stepping inside the chefs' family home. There are bookshelves on the walls, which are painted in cosy and soft ochre tones, an open kitchen and flowers arrangements sitting on rustic chest of drawers that create a warm and welcoming atmosphere. It only takes a few minutes to unwind and leave the hustle and bustle of the city behind.



The Food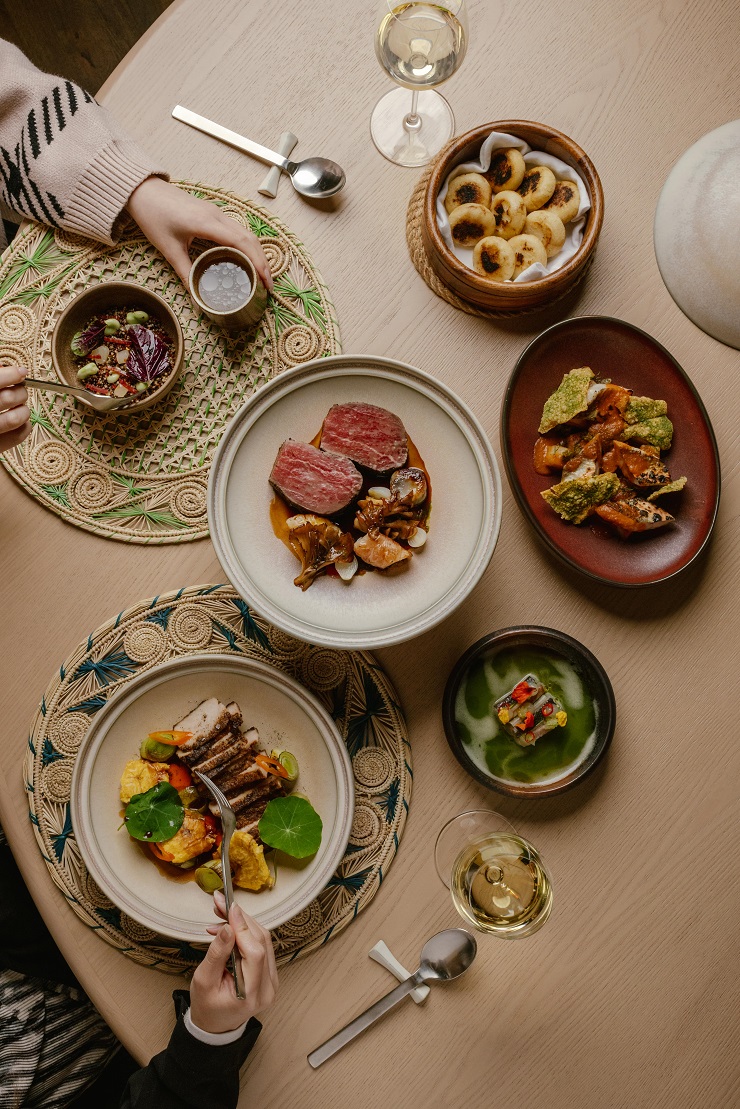 Argentinian Chef Balbi, born into a Spanish and Italian family, and Venezuelan chef Chaneton, have combined their cuisines and influences to offer a fresh vision of Latin American cuisine. What's more, they have added Japanese sensibilities and French flair to the equation. The result is a menu that's fine-dining in essence but with a unique humble taste to it, the taste of familial comfort.

Food is served in the form of tasting menus priced at HKD 488 and HKD 788 at lunch time and HKD 988 and HKD 1,288 for dinner. Wine pairing options are available, and you can also order the signature Arroz con pollo, a South-American style chicken rice as an add-on.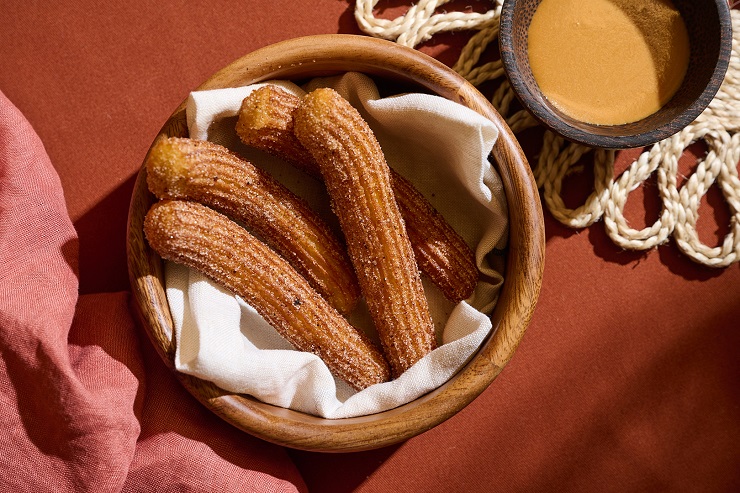 What we ate:

Our tasting menu started with canapes, here labelled as bocaditos. These included a savoury churros with mimolette fondue, an arepa (corn cake) stuffed with miso and tomatoes, and beef tartare on polenta chips topped with ancho chile (dried chili pepper) emulsion. Mise-en-bouche are traditionally designed to set the tone of the meal, and this is exactly what they did, acting as a creative opening act and showcasing a modern and seasonal take on Latin American flavours.


Spot prawn – Chayote – Sour pisco
A refreshing starter featuring scallops and spot prawns – appreciated for their sweet taste and firm texture, served in a leche de tigre and sour pisco. If you ask me, leche de tigre is always a winner.


Cachapayaki
A unique, and super comforting dish, drawing inspiration from Cachapa – a Venezuelan corn pancake, and Okonomiyaki – the savoury pancakes from Osaka. This dish doesn't just blend inspirations from both Japan and Venezuela, it also features ingredients and flavours from both countries with the Japanese octopus being seasoned with chipotle mayo.


Houbou
Dry aged, barbequed houbou – red gurnard fish from Japan, is served with French meuniere-style potatoes (butter, lemon, capers and parsley) and seasoned with preserved pickled green chilli. The sauce is a Venezuelan fosfora sauce made with fish stock enriched with celery, garlic, tomato and sauteed onions.


Arroz con Gambas Rojas
This hearty and comforting dish is the embodiment of the restaurant's family-style ethos. A South American style seafood rice, it's cooked in roast kombu dashi. It's both refined in taste and super generous. So good I had to take the leftovers home.


Aged Smoked Flan
This iconic Latin American dessert reminded me of crème brulée.
The tasting menu ended with
dulces
, among which I have to mention the homemade churros. Served warm but not greasy, with dulce de leche sauce, it's the most regressive dish ever. So good I even wish they would open a churros takeaway counter for me to get my fix on a daily basis.
What's more, Rosita has just launched a new
TacOmakase Nights
experience available on Mondays only. As you can expect from its name, this experience invites you to enjoy Rosita's progressive interpretation of tacos through an omakase-style menu. Priced at HKD 888 per person for bocaditos, starter, a selection of tacos and desserts, this tasting menu features treats such as the duck and tamarind Ole Taco and the blue masa tortilla served with slow-cooked Anticucho Iberico pork spare ribs. Both tested and 100% approved.
In a nutshell
LOVED IT!
Rosita
https://www.rosita.hk/
1-7 Ship Street, Wan Chai

This article is based on a complimentary media tasting hosted by Rosita. Not money has been paid to post this write-up which is entirely based on the genuine opinion of its author.