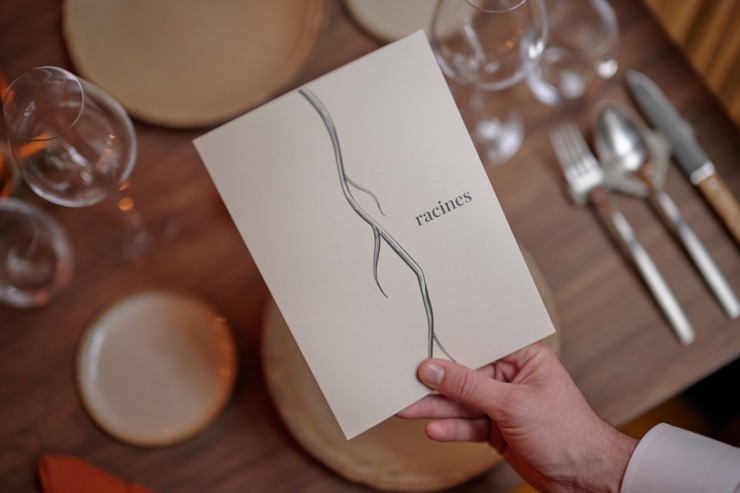 by Aude Camus

Johan and Gregory, the two French friends behind my fav French bistro in town – Bouillon, are back at it with a new opening. But this time, they've upped their game to bring fine dining fare to Upper Station Street. And to do so, they've partnered with two very talented French chefs. Meet Adrien Castillo – previously the Sous Chef at three-Michelin-starred Caprice Hong Kong, and Romain Dupeyre – who's been working at the Head Chef of one-Michelin-starred Petrus for the past two years.

The space is small, 14 seats only, and the food is modern yet nostalgic, flavourful, punchy and worth a Michelin Star if you ask me. Trust me and book your table now before they're fully book for the next few months.



The Chefs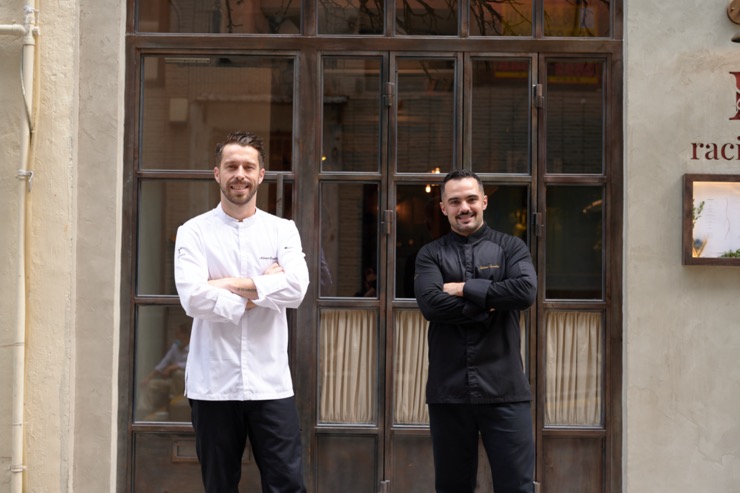 Chef Romain and chef Adrien first met more than 10 years ago as apprentices in two-Michelin-starred restaurant La Chèvre d'Or – on the French Riviera. They have been friends since then, working apart then together again in Paris for the reopening of Ritz Paris in 2016. While Romain grew up in the southeast of France, Adrien is from Toulouse – southwest. Both chefs are proud of their roots and being reunited together in the same kitchen for the third time, they've decided to go back to these roots and showcase the unique terroir of their region while also leveraging their long-term friendship.



Design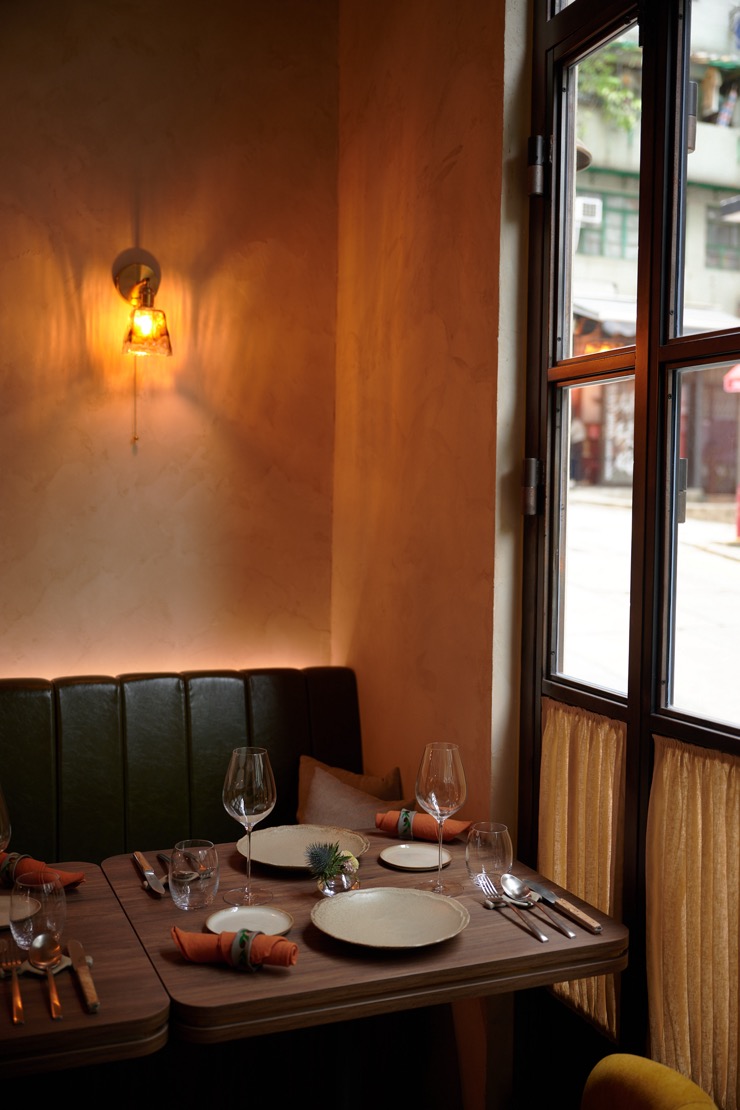 Racines is a small, cosy but very elegant restaurants. Space and seats are very limited, yet it doesn't feel like you're eating with the next table. The attention to details is beautiful with many elements reminiscent of the name of the restaurant - which means roots in French. There's the wooden kitchen counter – best four seats in the house as you'll get to interact with the chefs and enjoy the kitchen action live, the cutlery and plates as well as the intricate branch-like hanging welcoming you in the restaurant. A few touches are also here to remind you of the chefs' native region such as the napkin rings made by hand or the vintage biscuits box in which petit fours are served at the end of your meal.



Food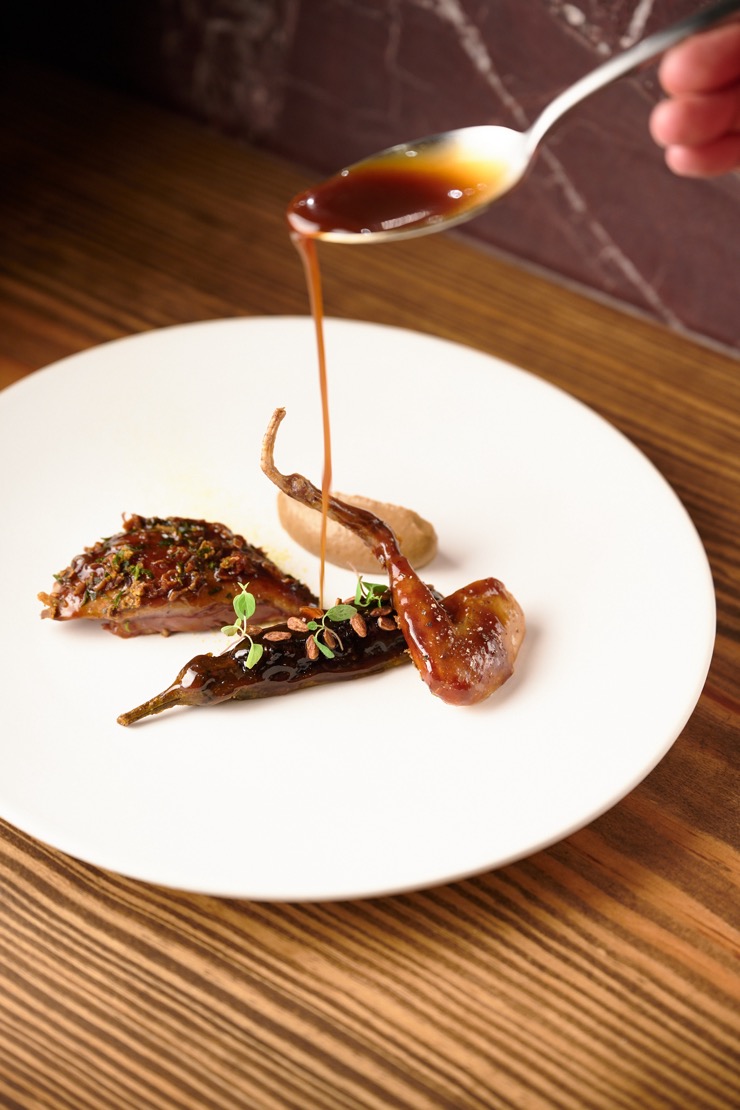 Chef Adrien and chef Romain are on a mission to showcase the great diversity - of landscapes, weather and produce, of the South of France (le Midi), a region which border the Atlantic Ocean and pain in the Southwest and the Mediterranean Sea and Italy in the southeast. The unique terroir of the region speaks dearly to both chefs. Taking pride in their roots (racines in French) and drawing inspiration from their childhood memories, both chefs seek to revisit and elevate the recipes from their family and their region. They also bring a culinary "savoir-faire" - acquired during their travel adventures and professional experiences around the world to the mix. Strong of this background, their new culinary adventure Racines has taken root in Hong Kong.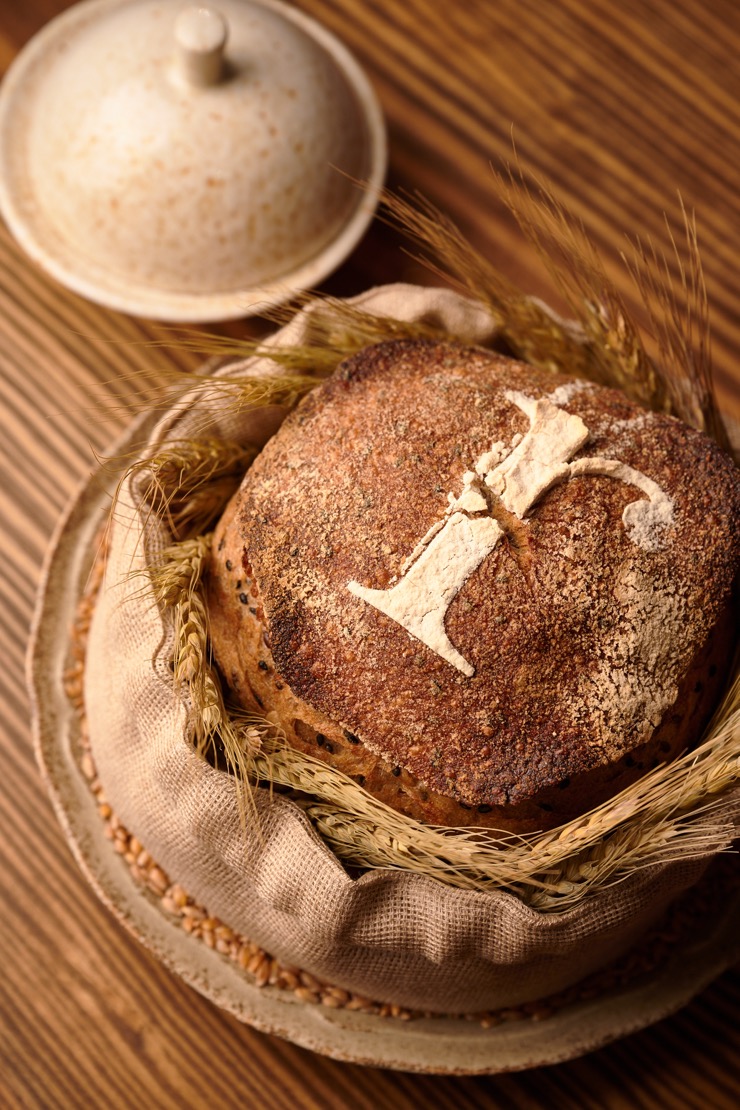 There is no à la carte menu at Racines. The food is served tasting menu style. A tasting menu which will be driven by seasonality and innovation. Some of the memorable dishes I was lucky to enjoy during my visit on the opening night (Saturday 5 November 2022) include:

The Artichokes
A refreshing and very modern take on a traditional "Salade Landaise", this starter brings all the must have of the hearty dishes to the plate including foie gras and gizzards but elevate the classic recipes with a punchy truffle vinaigrette and refreshing artichokes. The modern plating, reminiscent of a vegetables garden, has nothing to do with what you could expect of a "Salade Landaise" and is a refreshing as the flavours of the dish.

The Oyster
An oyster served in a hot sabayon with ceps and roasted hazelnut. This little number is highly addictive, it has that nostalgic twist to it and is perfectly balanced as you can taste both the oyster and the cep. It left me craving for more.

The Cod
Another creative take on a hearty traditional French dish known as "brandade". This one was probably the most surprising as it has all the ingredients of the traditional dish it's inspired by, yet its taste is so different and unique.
The five-course dinner tasting menu is priced at 1,288 HKD
Add HKD 288 for the cheese course
Wine pairing (four glasses) at 688 HKD
For lunch, you can opt for a three-course (688 HKD), four-course (788 HKD) or five-course menu (888 HKD)
Racines
https://www.racineshk.com
22 Upper Station Street, Sheung Wan