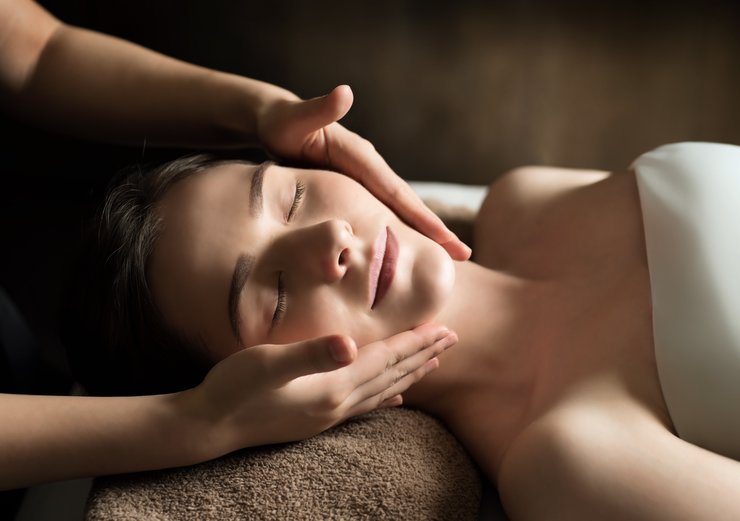 by Aude
Spring has Sprung! Not that winter has been unbearable in Hong Kong this year (but is it ever?) but still, I am so happy to see Spring popping-in!
I always feel like I need a brand-new start after Winter. Is it because my Bday and the beginning of Spring are pretty much at the same time and getting one year older makes me wanna start things fresh? Is it because spring is the transition period to my fav season of the year, Summer, and I definitely want to be ready to rock it? I don't know. But the one thing that I know is that I do have my little Spring must-do and one of them is treating myself to a little skin detoxification. Bye bye Winter dull complexion and hello Summer glow!
The Ritz-Carlton Spa
has just launched a new seasonal facial -
Renew, Refresh, Recharge
– and I have decided to give it a go (I know, tough job). These facial aims at leaving your skin clean and visibly radiant which is exactly what I am looking for to kick-off the sunny season.
Renew, Refresh, Recharge combines 111SKIN products and tailor-made massage starting with a quite active and firming massage of face, neck and chest followed by an oxygen-infused soft mask. I found the treatment in itself quite soothing and relaxing, I might even have fallen asleep but shhh please don't tell! And the result at the end? A radiant and glowing skin, just what I was looking for! Added a nice quiet time in the relaxation room with amazing view of Victoria Harbour, a body detoxification in the Stone Sauna and the Aroma Steam followed by an energizing shower in the Experience Shower and was all ready to jump into Spring! Radiant skin, quiet mind and energized body, Spring 2018 I am coming for you!
Renew, Refresh, Recharge
The Ritz-Carlton Spa
Available until April 30, 2018
HKD 2,080 (+ 10% service charges) on weekdays / HKD 2,280 (+10% service charges) from Friday to Sunday and on Public Holidays