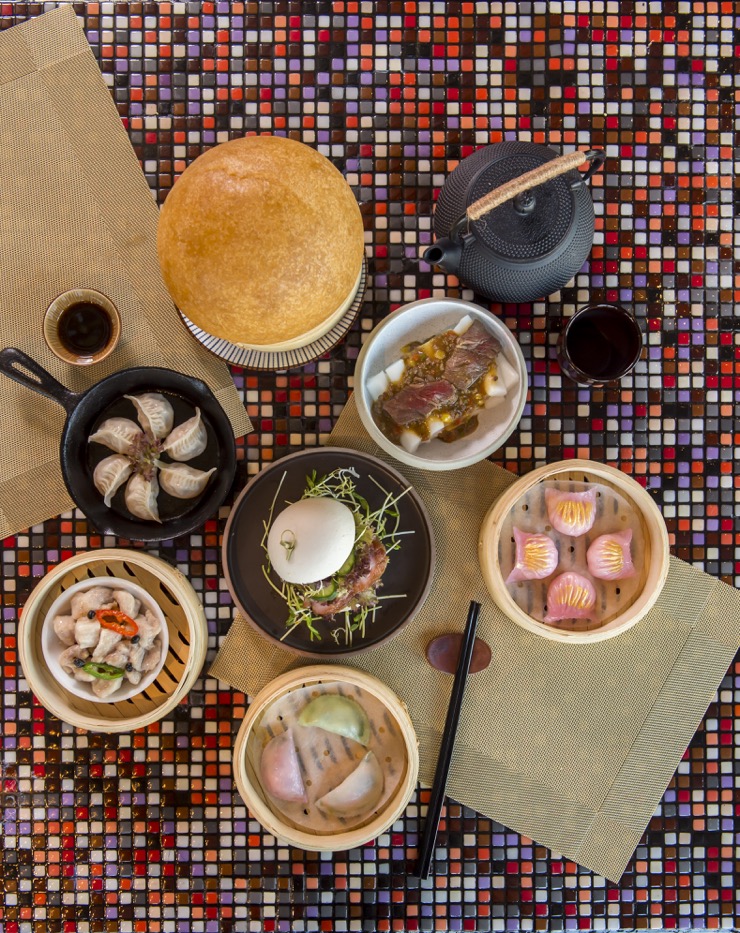 December 2019 edit: Redhouse is now permanently closed in Lan Kwai Fong but the restaurant has re-opened in Causeway Bay

by Aude
Remember
our recent gourmet visit at SHÈ
for contemporary Chinese cuisine with a view? Well, SHÈ's sister restaurant Redhouse has just opened its doors and guess what? This new addition to the Gaia's family also comes with a pretty cool view (from 23/F of the California Tower,) and modern Chinese food. So, what makes Redhouse different from SHÈ would you ask me?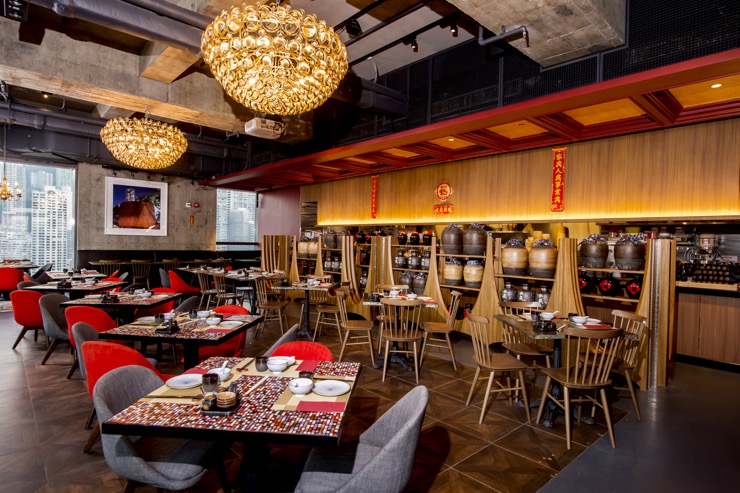 The atmosphere at Redhouse is more vibrant, I would say. No surprise knowing that the place is inspired by the symbolism of the red color in Chinese culture embodying joy, vitality and prosperity. If you ask me, SHÈ would be the older, wiser sister where to enjoy afternoon-tea or fancy dinner when Redhouse would be the turbulent youngest one stimulated by the energy of Hong Kong's alluring nightlife. Two siblings but two very different personalities.

What about the cuisine? Here you'll find a lot of similarities. Just like SHÈ, Redhouse offers contemporary Chinese cuisine ranging from seafood to vegetarian bites and dim sum. Speaking of dim sum, I love it that they are playing it the authentic Chinese way at lunch time, asking you to order by simply ticking what you fancy on the paper menus.

Hong Kong Madame tips: you have flexible hours and are in the mood for a dim sum feast? Dim Sum Happy Hour is Monday to Friday from 2.30 pm to 5 pm with 30% off on all dim sum. Just saying …

But the roast selection is unique to Redhouse and a signature of the restaurant. Available for both lunch and dinner, the roast menu includes Redhouse's Crispy Roasted Suckling Pig(HKD 688) and Redhouse's Signature Peking Duck(HKD 298 for regular serving / HKD 498 for whole duck / HKD 598 for two-flavour).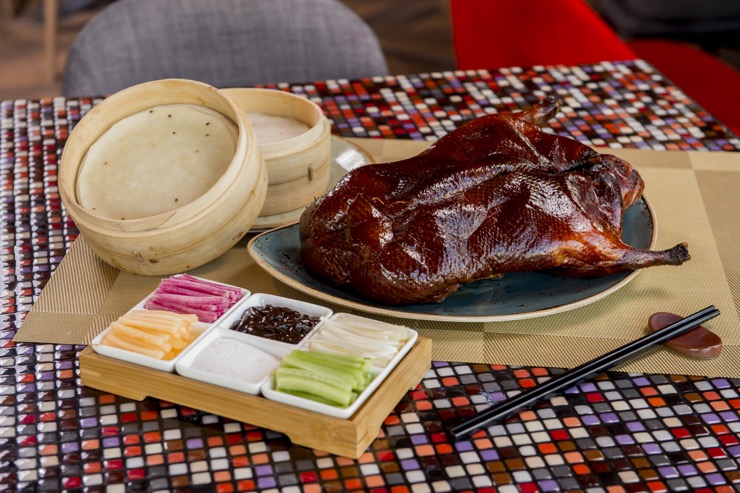 Hong Kong Madame fav
: the two-flavor Peking Duck … we can never say no to a good old Peking duck sliced table-side and this one is absolutely yummy.
Just like its older sister, Redhouse features a
Signature Fish Maw Nourishing Pot
but, if you are in the mood for soup, I would definitely recommend going for the
Double-boiled chicken soup with fish maw, coconut and cordyceps flower
(
HKD 168
). This last one was probably my fav dish out of the one (and there were a few) I've tried: loved the unique and so comforting taste of the coconut and felt like it was the ultimate comfort dish.
Well, that was satisfying, wasn't it?
Redhouse
23/F, California Tower, 32 D'Aguilar Street – Central
This write-up is based on a complimentary lunch tasting (no monetary compensation) hosted by Redhouse