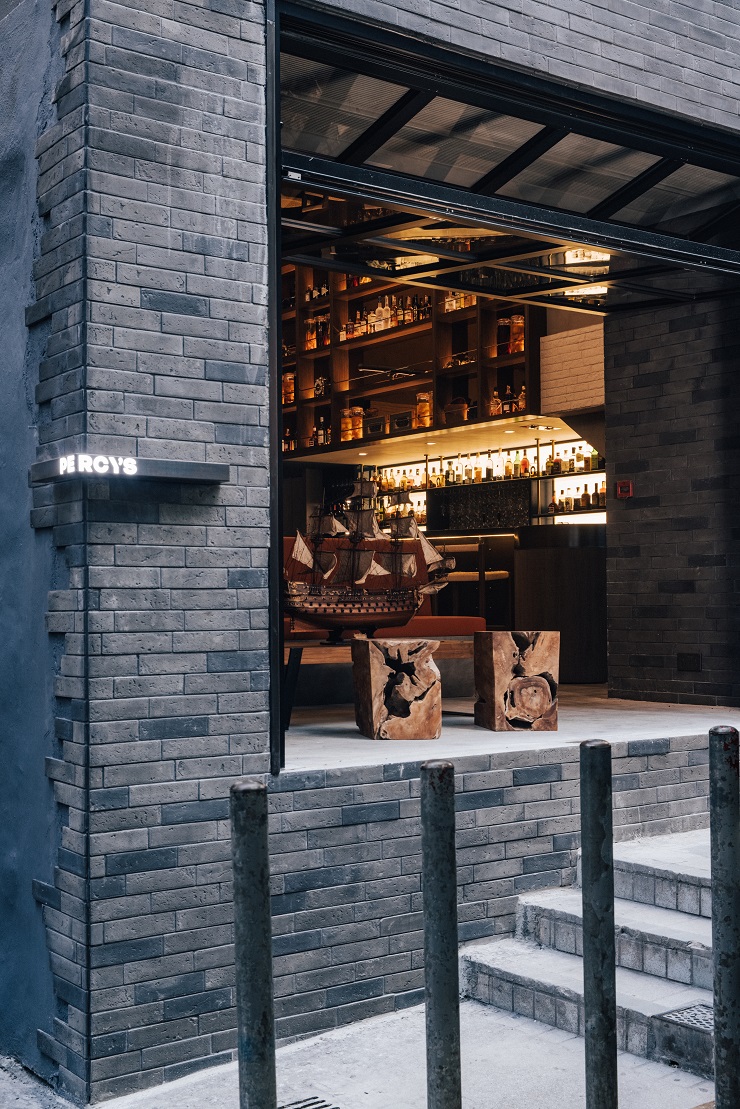 by Aude Camus

Once popular tourist eateries, the restaurants located alongside the Mid-Levels escalators on Shelley Street have without any doubt suffered from the pandemic. But you know what they say, with every crisis come opportunities. The unfortunate closure of some these tourist traps (let's call a spade a spade) have make space for new concepts bringing back a taste for seasonal and carefully sourced ingredients to the streets of SoHo. Attention to design, food and drinks are anchored into Percy's' – the latest addition to Shelley Street, DNA.



Interior Design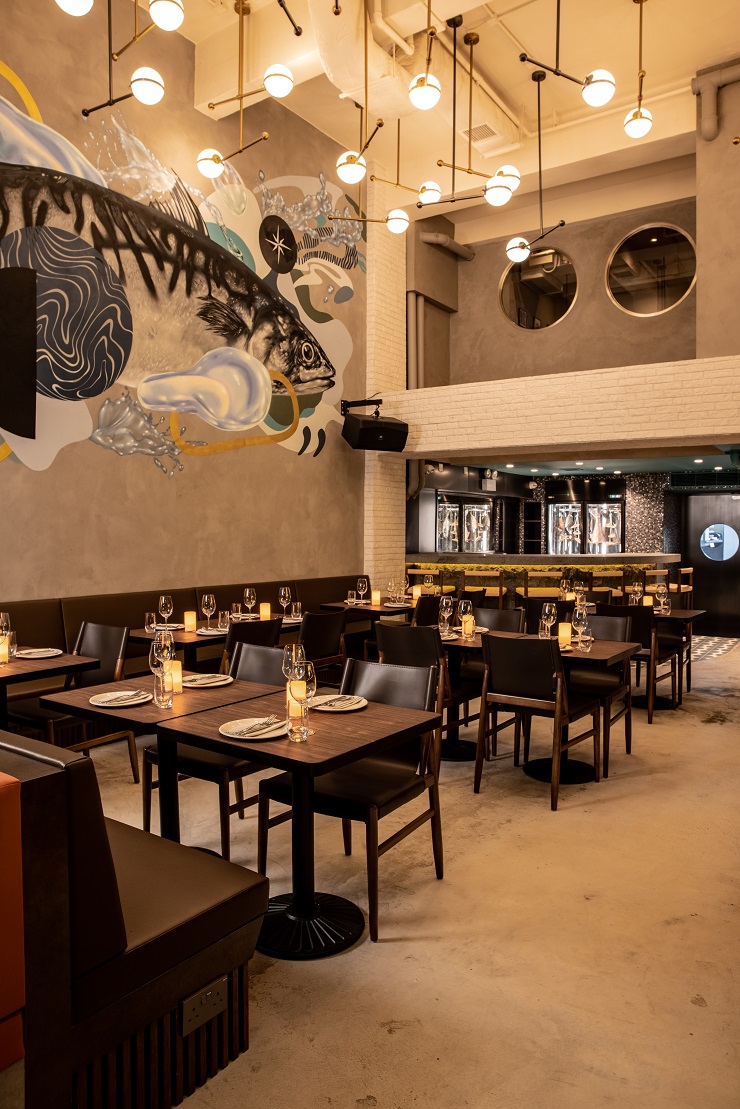 Cue high-ceiling, windows widely opened on the street and a dark colour palette that reflects the sense of rebellion and creativity for which radical English poet Percy Shelley – the inspiration behind the venue's name, was known for.

Ocean-inspired motifs have been incorporated to the space to echo the seafood-based menu. Hong Kong street artist Tara's ocean-themed mural proudly stands at the centre of the venue and captures the colour and energy of the area.



Drinks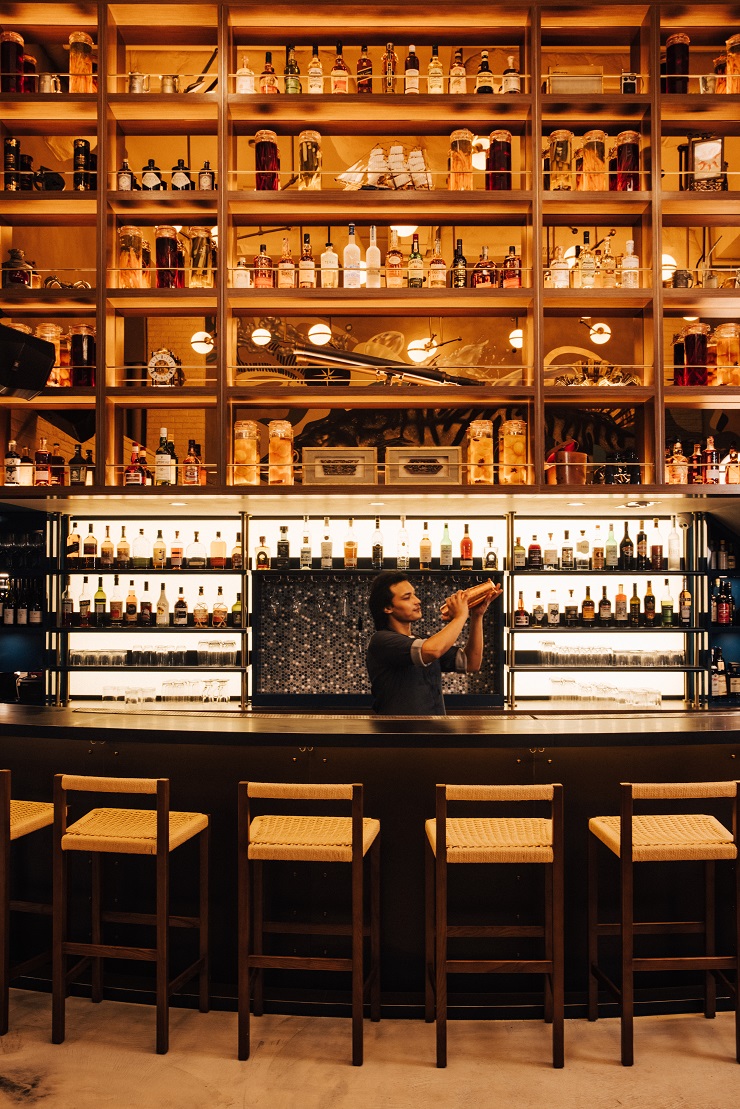 Staged to be the new neighbourhood go-to for drinks, Percy's houses a selection of whisky, sake, wines and beers on top or bottled.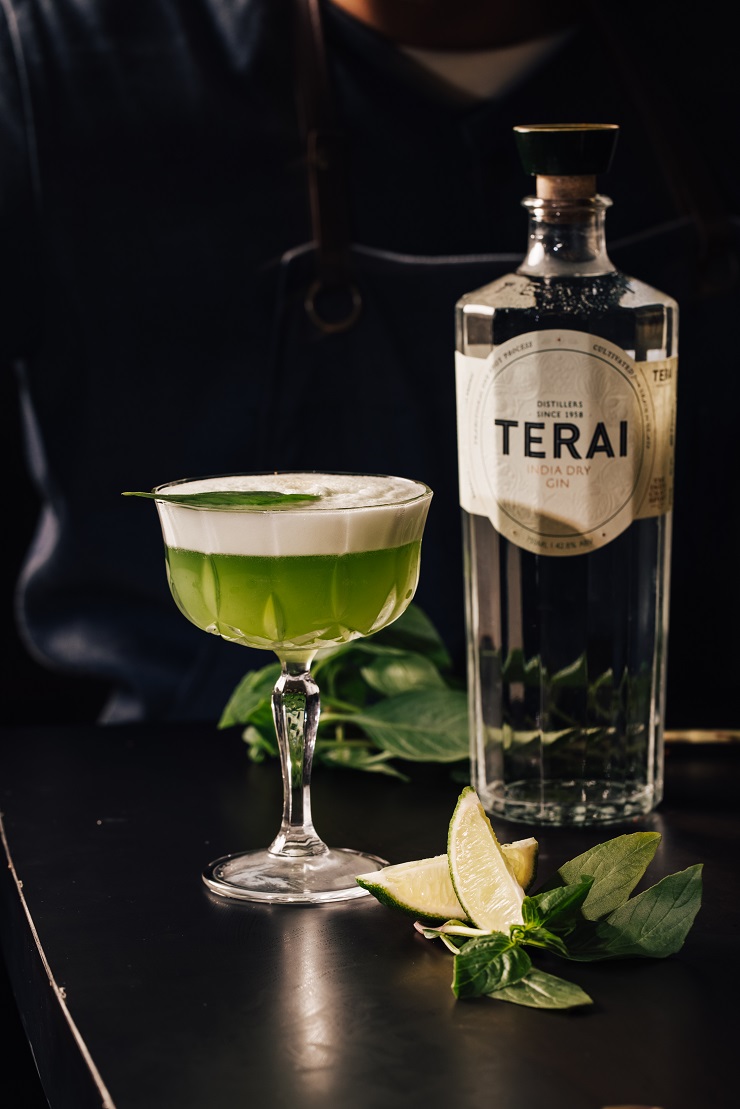 The banqueted drinks area welcoming you upon arrival makes a perfect spot where to enjoy one of the in-house cocktails such as the PBS (HKD 98), a refreshing combination of Terai Gin, honey and Thai basil. Watch out, this little thing is addictive and I may, or not, have had three rounds of it.



Food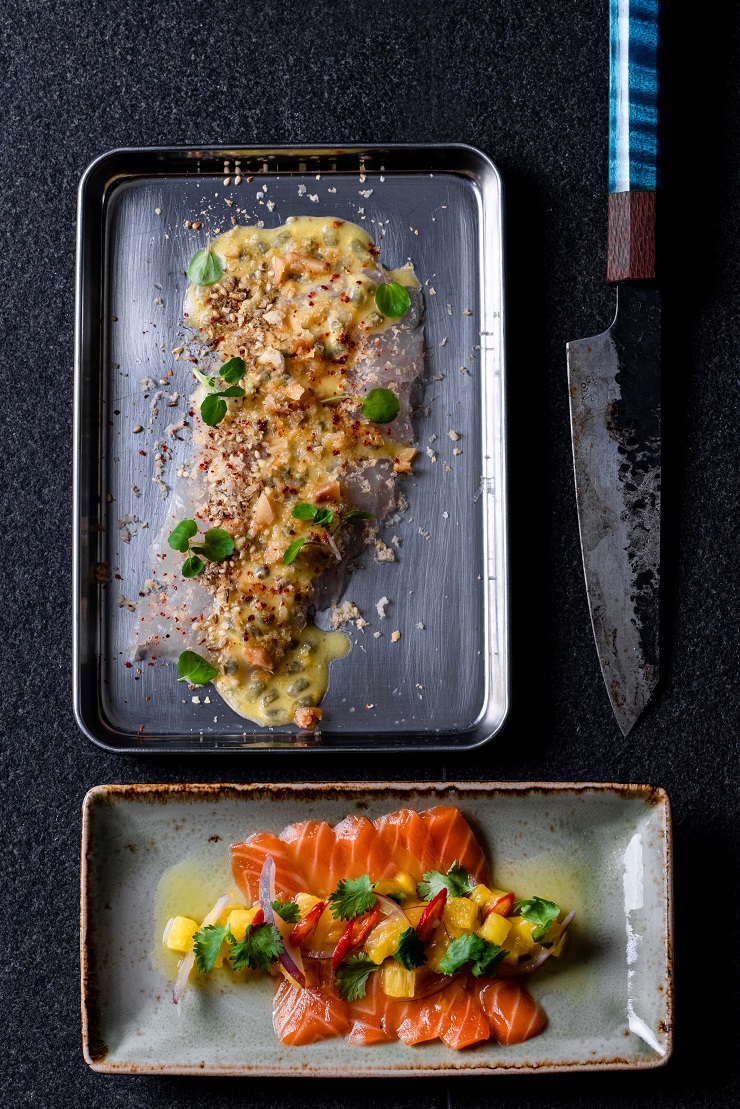 A former Executive Chef at Black Sheep Restaurants' Buenos Aires Polo Club and Carbone, chef-founder Braden Reardon has imagined a creative seafood menu which focuses on seasonal ingredients sourced from local fishers and growers.

The menu is divided into four main sections: a selection of tartare, ceviche and oysters from the raw bar, small cold plates, small hot plates and large plates to share. The oysters were fresh and tasty and so was the Lobster Cocktail (HKD 258). We regretted not ordering the signature Swordfish Schnitzel (HKD 448) to share after seeing it at the table next to us and hearing the fish was aged in house in the dry aging fridge we spotted behind the raw fish bar.

Must-order dishes:

The Yellowfin Tuna Tartar (HKD 198), from the raw selection. It's punchy, perfectly seasoned with a delicious kick of Yuzu Koshu Ponzu and served with homemade rice crackers that truly are a labour of love.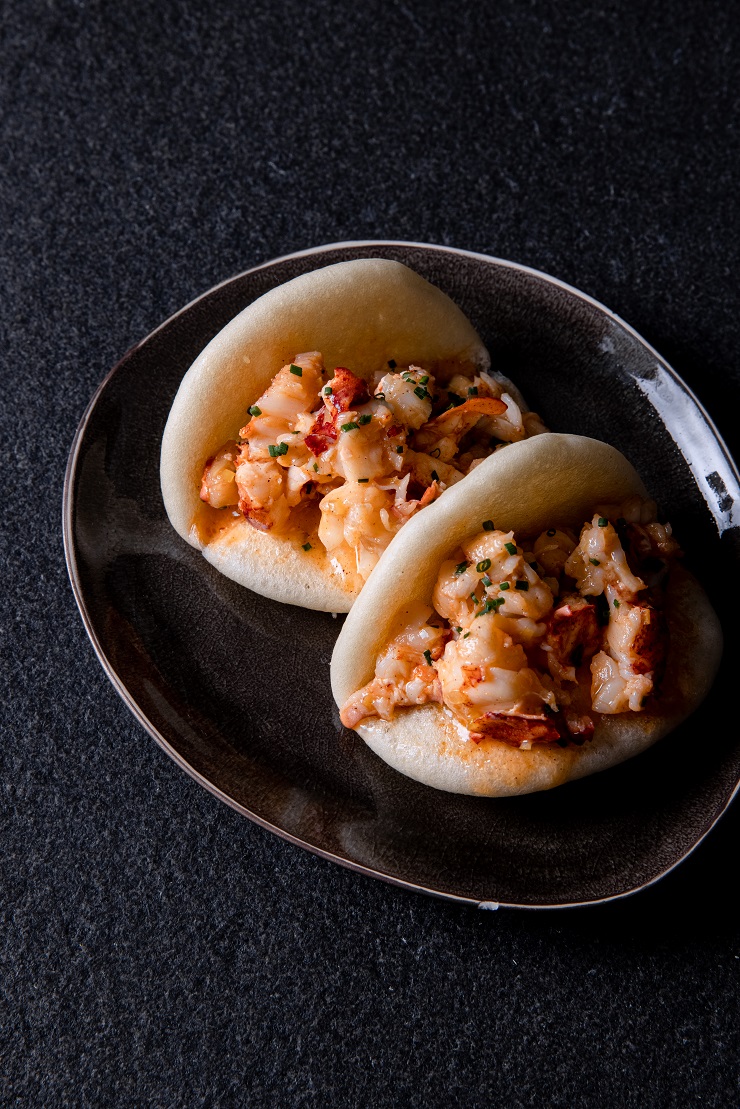 The Lobster Bao (HKD 118). A finger-licking treat featuring Maine lobster cooked in a decadent soy brown butter.

The Clams (HKD 198) served in onion soubise - a thick white sauce, with Calabrian Chili and "Nduja Garlic Sourdough. It's spicy, explosive and addictive to the point we had to finish the soubise with a spoon because there was no way I would leave a single drop of it.
This write-up is based on a complimentary dinner for two hosted by Percy's. No money has been paid for publishing this article which is entirely based on the genuine opinion of its author.