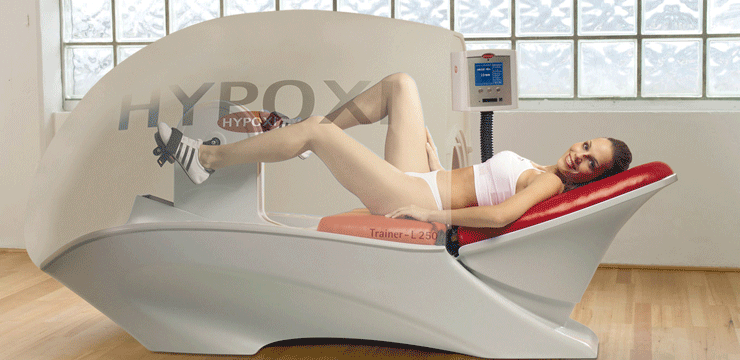 Let's re-welcome Cécile, one month after her 12 HYPOXI® sessions which are supposed to give you the perfect figure after one month (click
here
to refresh your memory). You may have also followed the activity on
our Facebook page
. Catch up with the full debrief, where there will be a little surprise awaiting you at the end. We'll leave Cécile to fill you in.
"I started the sessions one month ago. On my first appointment, my measurements were taken from every angle and I set myself some goals. I set the bar quite high! After having two children, I wanted to get my figure back. At the end of my 12 sessions, I must admit that my initial goal was very advanced.
The mix of massaging wetsuit and then cycle allowed me to lose 2kgs, 3cm from my waistband, and 3cm from my thighs. Not bad, eh?
What I like about HYPOXI® is the warm welcome from the staff who help you during the sessions. The place itself is super clean with nickel showers and towels and L'Occitane products at your disposal. Everything is taken care of down to the smallest detail!
You are taken care of and well attended too, even encouraged in your efforts to such an extent that they managed to make me come 3 times a week, a must for optimal results. And given the ratio of effort required versus results gained, I recommend those who would like to lose weight and/ or refine their figure but with less effort to sign up quick!
One last positive: for those who don't like "sports factories", HYPOXI® has 4 exercise machines so you don't run the risk of bumping into your work colleague or next door neighbour!"
Cécile was so convinced by the results that she's signed up for an extra 12 sessions to make sure she achieves 100% of the goals she set out to achieve.
Surprise of the day: book with a group of friends and get a discount on your package price! HYPOXI® offers a reduction of 15% for a group of 3 to 4 people and 20% off for a group of 5! Go on, motivate yourself for a group effort!
To book a free session click
here