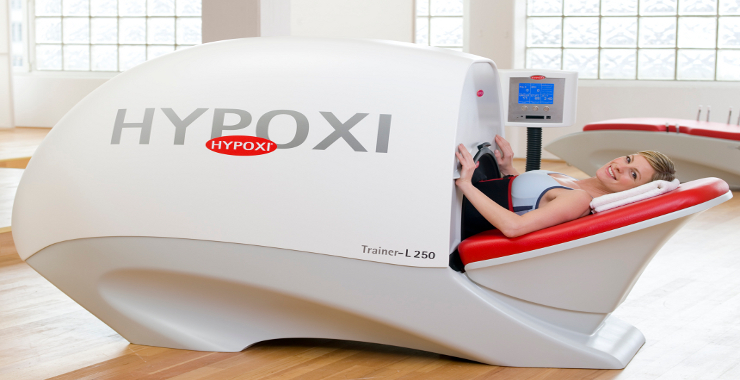 What if you had a second chance to keep your new year's resolutions?

Lucky for you, over here we celebrate new year twice (Jan 1st and CNY !). For your weight loss target, let HYPOXI® do the work! In the space of a few weeks, with a healthy diet and 3 sessions per week, this natural method will get you looking like a spring chicken in no time. It's scientifically proven! A study by the Medical University Centre Hamburg-Eppendorf showed that for an equal amount of exercise using an ergometer bicycle, you get 3 times better cm loss at specific areas with the HYPOXI® machines. Pretty impressive huh?

Down to the technical stuff. We already raved about HYPOXI® many times before, but a little reminder won't hurt. So what is the HYPOXI® method? It's a unique therapy against cellulite and fat mass and a fabulous alternative to liposuction. Every little helps, and this machine has an extra trick to TARGET your fat loss. Bad circulation is usually the main culprit for letting cellulite set up shop. These magic machines knock them around so they can't stagnate. Thanks to the Vac therapy method used by pros in the shaping business. Different machines target specific areas (waist/ buttocks/ thighs/ tummy). And of course HYPOXI® also works for men!

The best news of the day: With your privilege member card you can benefit from 15 sessions for the price of 12. Offer details here.

If you want to be ready to slip into your bikini as soon as summer arrives you know what to do!

HYPOXI Studios

HYPOXI – Central Studio

8/F Eu Bank Plaza, 9 Chiu Lung Street, Central, +852 2537 6637, info@hypoxi.com.hk

HYPOXI – TST Studio

705, 7/F Carnarvon Plaza, 20 Carnarvon Road, TST, +852 2722 1612, enquiries@hypoxistudio-tst.com.hk

Book a free trial session here .