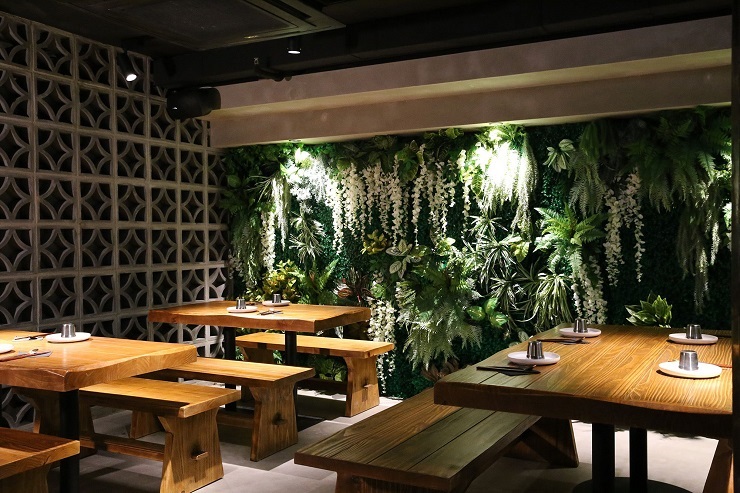 Combining industrial aesthetics with green plants walls and communal wooden tables and benches, OBP plays the laid back card to the fullest in an effort, again, to recreate the Korean sool-jip experience. The place is rather big and I imagine the atmosphere will be vibrant at night when restrictions fully ease.


Drinks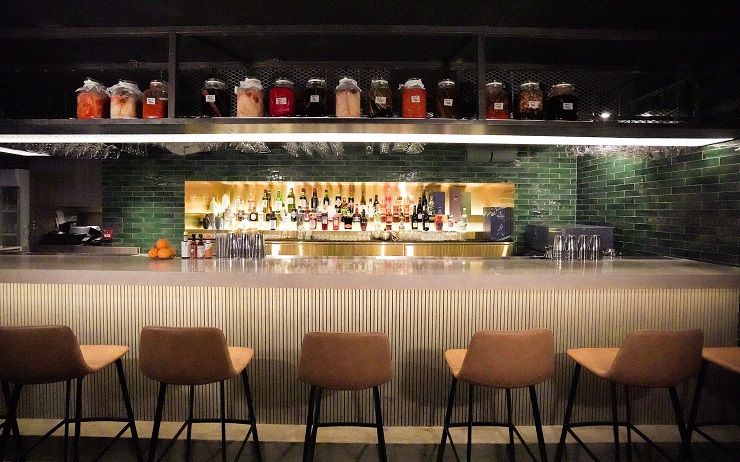 Carefully crafted by Westside Hospitality's Beverage Director, and professional mixologist, Daniel Eun, the drinks list features a few classic wine and spirit options but the focus is on cocktails crafted with Korean spirits – such as the Dokdo Gimlet (HKD 120) with Korean sake, Green Apple Shrub and Lime Juice or the After the Afterparty (HKD 120) with Banana Bourbon, Traditional Korean Rice Spirit, Korean Pear Juice, Ginger and Green Cardamom - and Soju.

Food

An ode to Korean street food, the menu at OBP is divided between ten snacks and seven mains, pretty much all made for sharing.

Must orders dishes: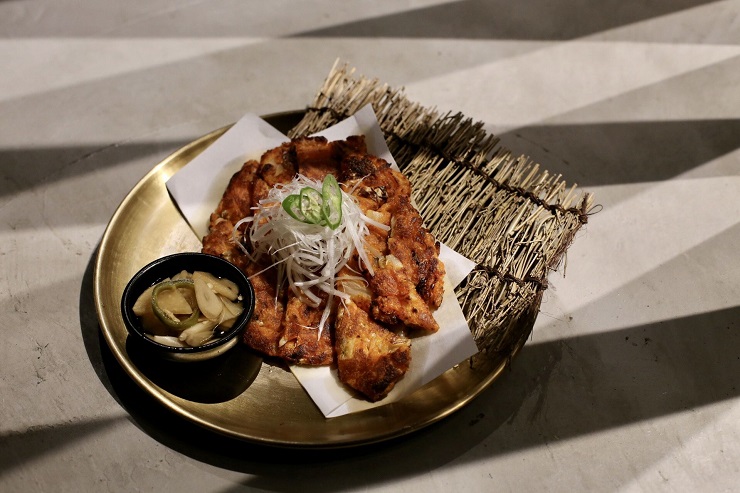 The fluffy, tasty and purely addictive Kimchi Pancakes (HKD 128)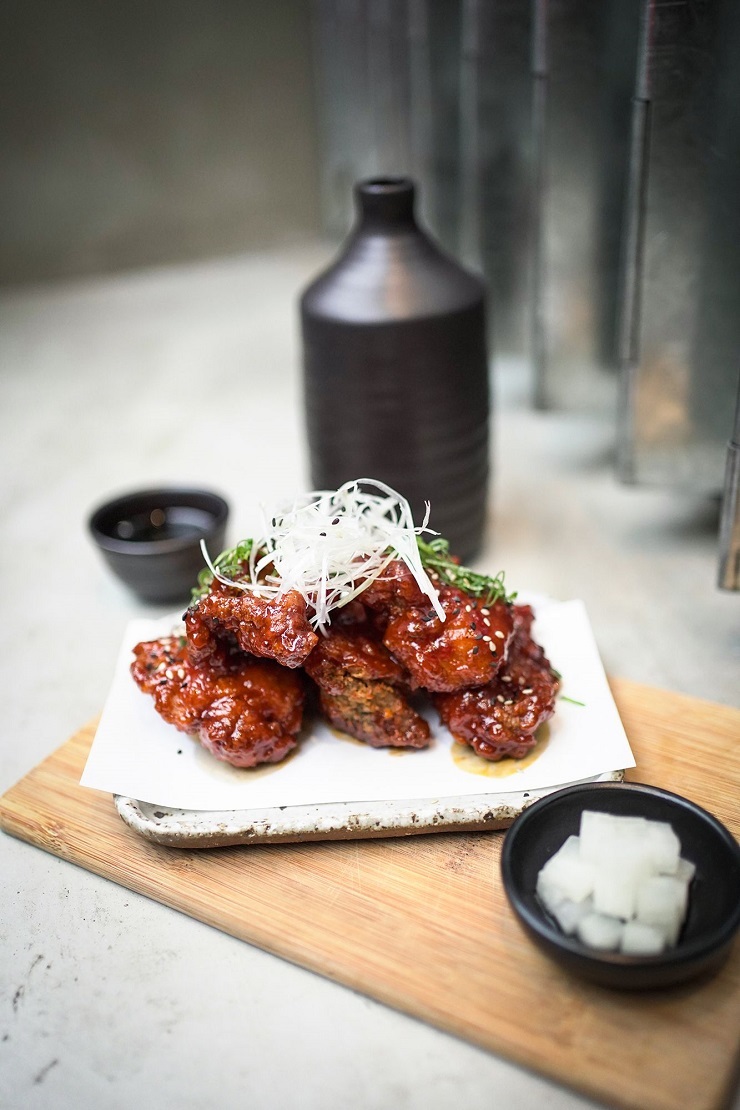 The crispy outside and deliciously tender inside Boneless Fried Chicken (HKD 128)

The Spicy Seafood Noodles (HKD 178)
OBP
Lower Ground Floor, 3-5 Old Bailey Street, Central
This write-up is purely based on a personal visit to the restaurant that was paid for by its author.