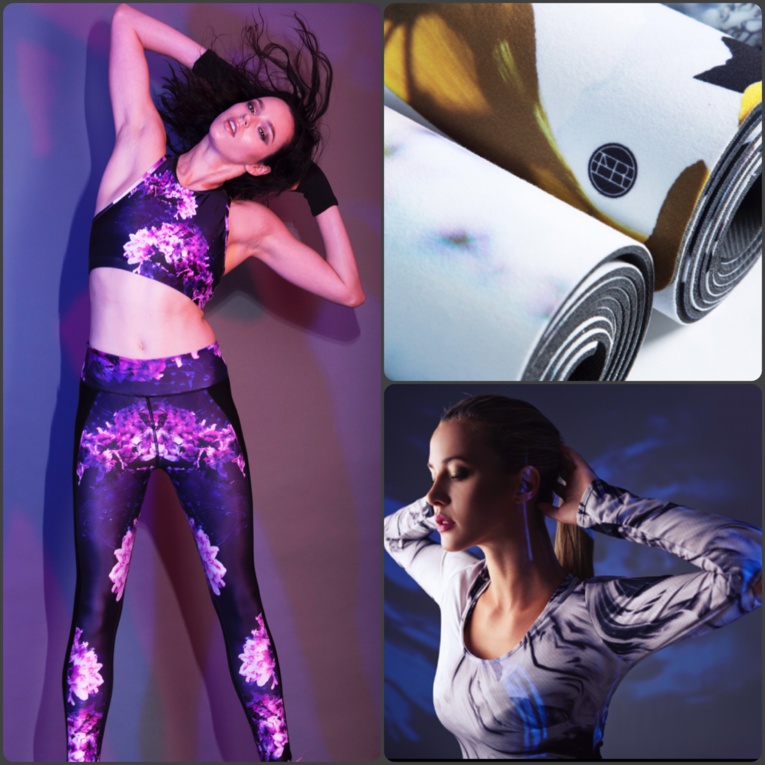 By Vanessa, our Fitness editor
Tania Cheung launched Miss Runner a year ago. With a fashion designer and ballet teacher background, always active and creative, the idea just came naturally when she came back to Hong Kong 2 years ago after graduating from the London College of Fashion.
Her idea was to create a brand of fitness clothes and accessories with a real touch of creativity and art, flattering cuts (especially on the waistline) and that you could adopt in any situation, just like she would need it, being a genuine fitness enthusiast, practicing all kinds of sports from basketball to dance or Muay Thai.
Miss Runner offers a wide collection of leggings, shorts, sports bras (coming in three impact levels), tees, sweaters and yoga mats, all in limited edition prints. The prints are designed with artists and photographers. No mass production, only 100 pieces are available per design and they change every 3 months maximum.
Artists and their work are an endless source of inspiration for the brand, highlighted on Miss Runner's blog too (a fitness info goldmine!).
All cuts have been thought to make movements easy, with the right support. Leggings have been designed with a very special care, to be comfortable but also flattering (bye bye muffin top). Yoga mats are made of 100% tree rubber, covered by a microfiber top layer, making them hot yoga proof and easy-care.
Putting the Secret Garden Yoga Mat to an intensive yoga test, I have been amazed by the grip it offers and how easy it is to wash it: you can even put it in the washing machine! Warmer days and higher humidity coming, that's a huge plus for some of us taking their yoga practice outdoor.
When you ask Tania how she chose the brand's name, she explains that "Miss" was for the feminine touch, but the word "Runner" was important to her as she likes what it stands for: "Being a runner, you may not be the champion but you're there, running for your life and that's in that mindset that I created the brand". No doubt that the passion is there.
Miss Runner collections are sold online and in some multi-brand stores in Hong Kong and Taiwan.
Clothes range from HK$ 365 (sports bras) to HK$ 465 (sweaters) and yoga mats price at HK$ 570.
Website:
www.missrunner.com