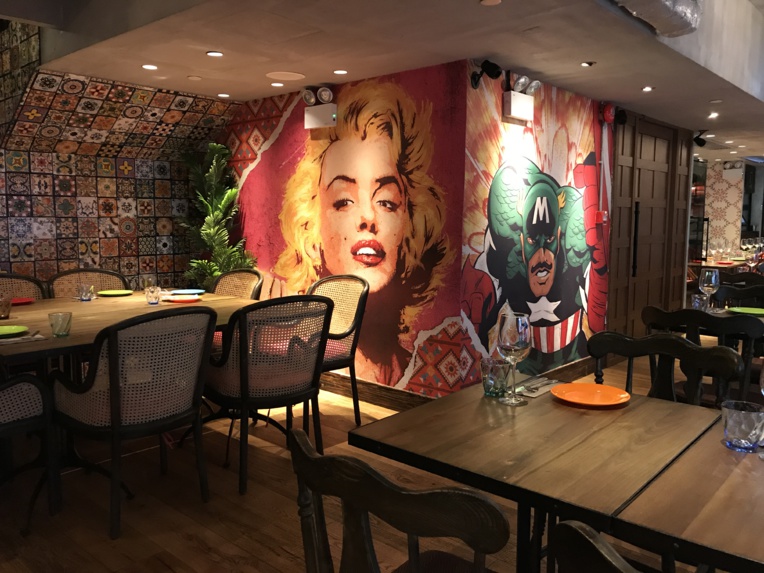 By Delphine
Take a bit of Mexico, add few grams of US, mix and you will get the new ZS Club restaurant on 8 Lyndhurst Terrace: MEXUS.
On the 5th floor, the restaurant features hand-painted prints of iconic Hollywood figures such as Marylin Monroe, Batman et Superman.
One floor up, crazy cocktails, taco, nacho and guacamole are served on the welcoming Cuban-bar or the lovely terrace. Don't miss the Happy hours which start every day at 3pm. You will feel like in Mexico.
Looking at the menu, are you more in a Mexican or US mood today ? What about a mix of both? Just start with the Pork taco and follow with a nice juicy burger. Or start with BBQ Chicken Cobb and end with a seafood paella.
Forget about your diet, you're here to have fun and plenty of happiness.
More info: www.mexus.hk
Address:
5F/6F, 8 Lyndhurst Terrace, Central
Phone:
2896 6118
Average spending:
Lunch 250HKD
Dinner 500HKD