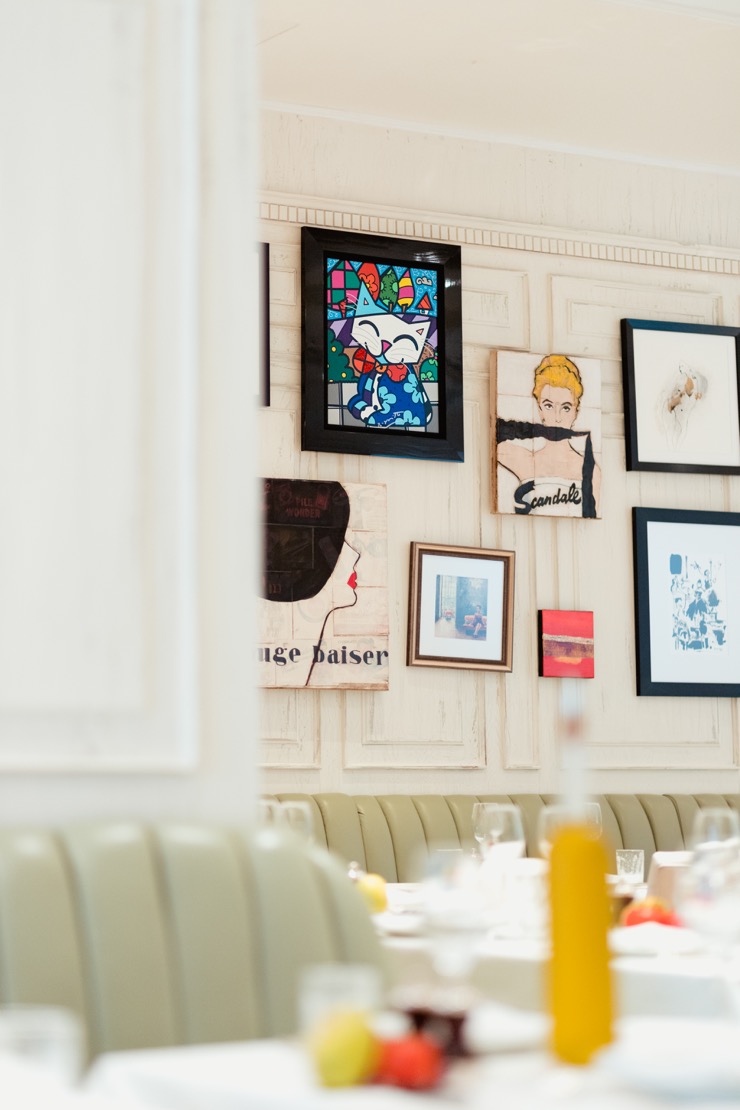 by Aude Camus

La Petite Maison is one of those places who's been on my radar since their opening in Hong Kong a year ago but which I haven't visited yet until very recently. But I did eventually make that trip to Southern France just a few weeks ago and God, I wish I had done it earlier! A spacious restaurant with a quite unique and exuberant decoration mixing contemporary art and some "Belle Epoque" touches, a friendly staff, a beautiful bar preparing my newest favorite cocktail in town (I'm telling you all about it just a little later), a cute terrace, a vibrant atmosphere and a cuisine infused with the yummy flavours of South of France … what's not to like?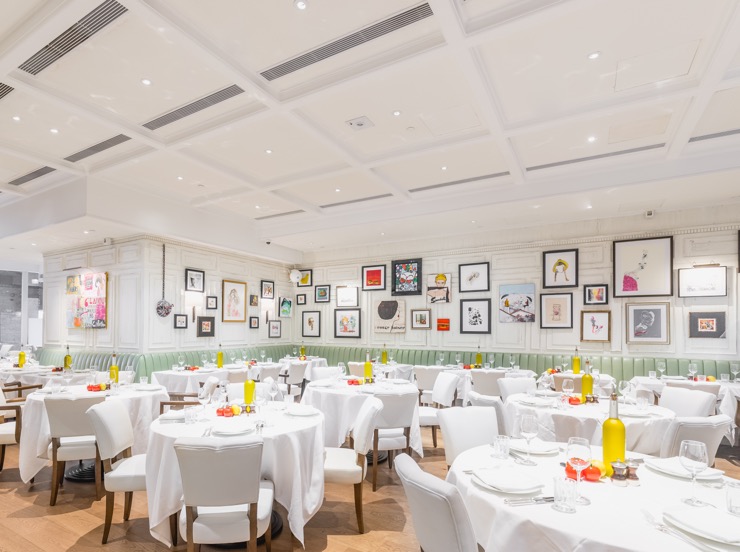 I have to tell you; I loved the place so much when I first went for lunch that I then went back for dinner just a few days later. But why don't we order a cocktail so that we can sit back and relax while I'm telling you all about the French Mediterranean and Niçoise dishes I've tried and loved? Don't even have a look at the cocktail menu, I know all the cocktails are pretty appealing but believe me you want to order the Tomatini (HKD 145), also described as "the essence of La Petite Maison".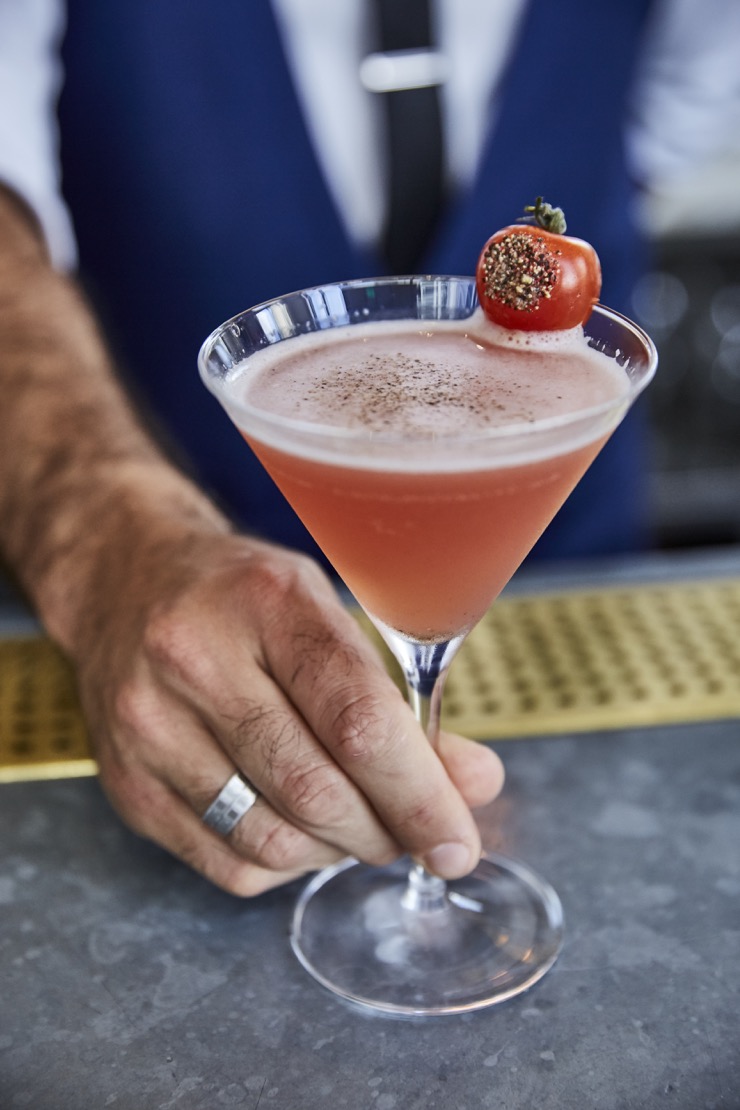 A vodka-based cocktail served with fresh tomato (not tomato juice, the cocktail is actually made using a fresh half tomato shake with the other ingredients), balsamic, cane sugar, salt and pepper. This little thing is my newest fav cocktail ever. It is so good! And highly dangerous. It purely tastes like biting into a fresh tomato bought from a farmers' market in the South of France. Speaking of biting into a fresh tomato, if you are wondering why there is a tomato on our table, it's actually for you to make your own little salad before kicking-off the meal. A touch of lemon squeeze, a generous amount of their delicious olive oil, a pinch of salt and you are ready to dig in. Well, now I am definitely in the mood for food!

One thing you'll notice is that service at La Petite Maison is just on point. Both the general manager, Romain, and the restaurant manager, Chili, are navigating between tables, having a nice word for each and every one and making sure everything is going well while the rest of the staff is no less friendly and caring. Mediterranean hospitality in the heart of Central … loving it!

But onto the food now. The menu offers French Mediterranean cuisine and if you love this cuisine as much as I do, you'll be delighted to find some flavorful classics on it such as the Pissaladière (HKD 88), the Petits Farçis Nicois (HKD 148) which I absolutely loved, the Tapenade (HKD 48), the Ratatouille & Feta (HKD 128) and the perfect Beignet de Courgettes (HKD 178) also known as deep fried zucchini flowers and super yummy because crispy and light but not greasy at all.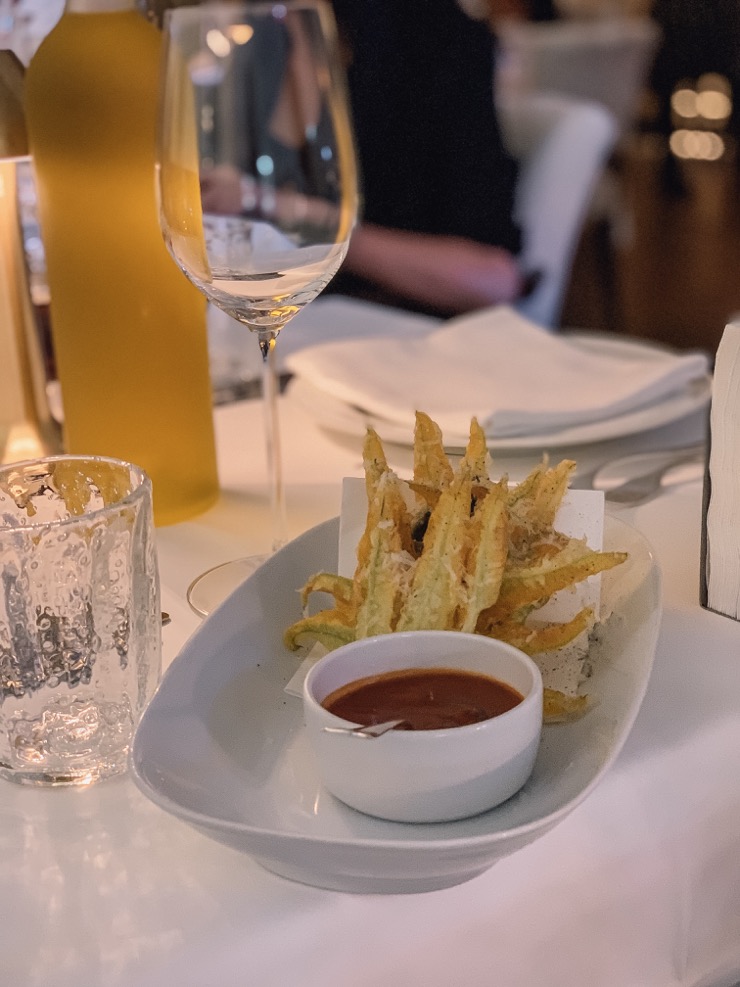 Photo credit: Aude Camus
My suggestion is to order a few and share so that you get to try as many different things as possible.

For the main, I have been a very bad food writer because I ordered the exact same thing the two times I went. But that Whole Sea Bream Baked in Papillote with Lemon (HKD 448) is honestly to die for!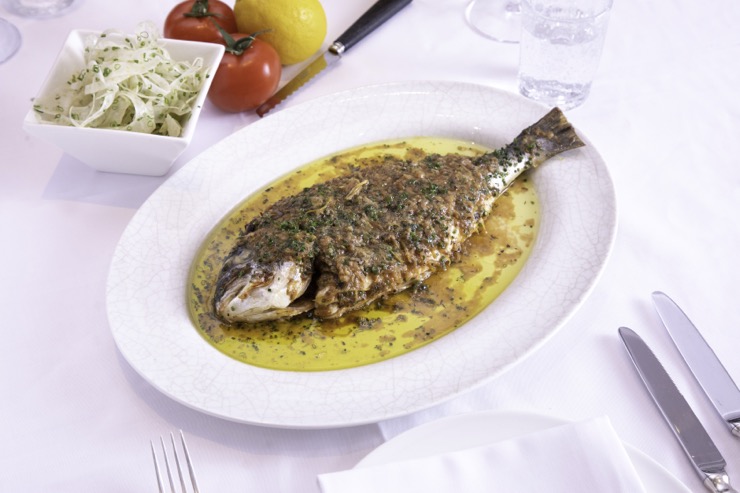 I know it's massive but it's for sharing. As a side, you might consider the very yummy skinny fries or the super pornfood and oh so creamy gratin Dauphinois.
And yes, I hear you, I am pretty full too but believe me it would be shame not to at least order the Pain Perdu (HKD 118) because it definitely is a highly comforting and addictive treat.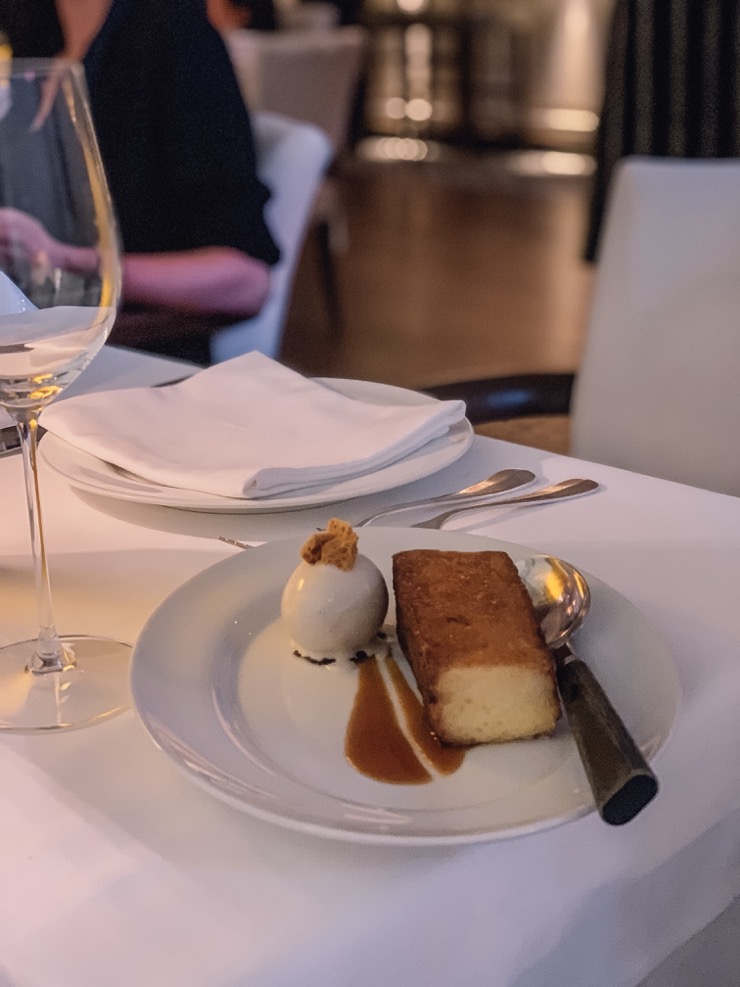 Choco-lovers might also consider the
Mousse auChocolat Chaud et Glace à l'Orge
(
HKD 118
), a very decadent warm chocolate mousse (pretty similar to a soufflé). And, if you are looking to treat yourself but want something slightly lighter, my pick would be the
Gâteau au Fromage Blanc
(
HKD 118
), an airy cheesecake. What a feast!
Ok so diner at La Petite Maison is a real deal but I have to say lunch is also quite a serious affair there and their set lunch
Déjeuner d'Affaires
(
HKD 498/person
) is equally yummy: a choice of two starters, one main to choose between a selection of their most popular ones and you can add HKD 60 for a sweet ending.
Well, La Petite Maison is going to see me quite a lot in the next few months … I have to make-it up for this entire year I missed since their opening!
La Petite Maison Hong Kong
H Queen's, 23-29 Stanley Street – Central
This write-up is based on a complementary lunch for two hosted by La Petite Maison Hong Kong. No money has been paid by La Petite Maison Hong Kong for publishing this review. The diner also mentioned in this article has been paid by the author.