by Aude Camus

This week sweet recipe is for the chocolate lovers out there! But don't think it's just any chocolate cake, not it's not. It's Chef Philippe Conticini's, founder of la Pâtisserie des Rêves and more recently Gâteaux et Pains d'émotions but also one of the most famous pastry chef in France. What I love is that it is as simple to bake as it is good. And believe me, it is seriously good. Highly addictive I would say!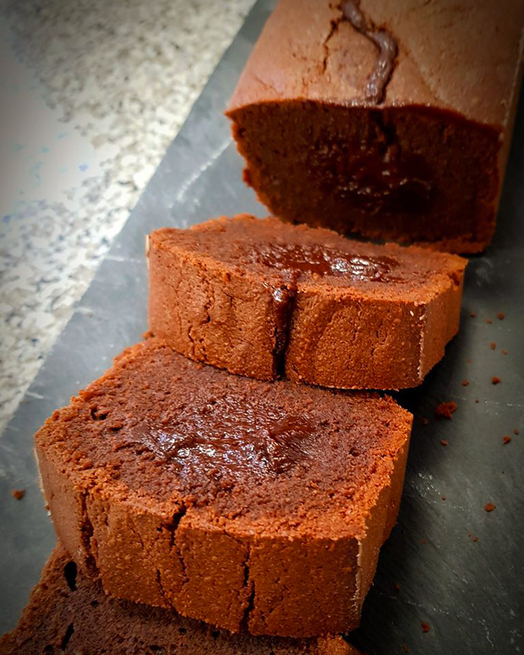 Ingredients:

100g of dark chocolate (70%)
50g of milk chocolate
115g of butter
120g of eggs (approx. 2-3 eggs)
55g of caster sugar
45g of flour
15g of chestnut flour (go for 60g: 45g+15g of regular flour if you can't find chestnut one. The chestnut flour is only there to bring a subtle twist to the cake)
A pinch of salt (preferably sea salt)

Grease the mould with butter and dust with flour
Preheat oven to 160° C
Melt the chocolate with the butter
In a different mixing bowl, mix together the eggs with the sugar then add the two different flours
Add the melted chocolate and butter and the pinch of salt
Mix together until the texture is silky and smooth
Fill the mould with your texture
Bake for 25 min

Chef Philippe Conticini's little tips: leave the cake to cool down a bit before digging-in but not too much as it is best when it's still slightly hot.