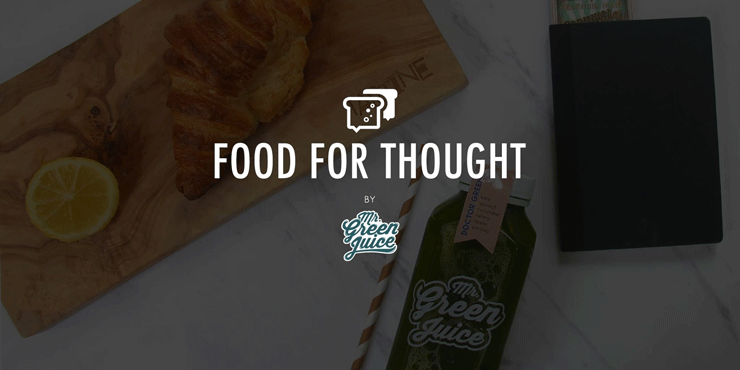 Mr Green Juice has launched few weeks ago a new breakfast rendez-vous called 'Food For Thought'. Such a great initiative!
One Thursday per month, Mr Green Juice invites us at Tartine for a breakfast with a theme and a speaker (about 20 minutes talk).
An amazing opportunity to start your day differently and be inspired for the day ahead!
Next Thursday, you can join for a breakfast talk with Sonalie Figuerias, founder of Green Queen and Ekowarehouse for advise and tips to help get startet if you are thinking launching your business in the wellness industry.
See you on Thursday morning at 8am? ;)
Breakfast available for 88 HKD, includes:
100% Organic, Cold-pressed Juice from
Mr. Green Juice HK
---
Choice of:
Yogurt & Berries / Granola & Honey / Croissant & Jam / Pain au Chocolat / Toast & Butter
---
Coffee or Tea
Check the event on Facebook
here
Any question? You can contact Mr Green Juice +852 6875 7597 or e-mail
nicole@mrgreenjuice.com