by Aude Camus
The "good thing" about the current situation (not that there is much to be positive about) is that being stuck in Hong Kong has given me the opportunity to spend more time at home, discover local brands and connect with local entrepreneurs who, more than ever, need our support. I was telling you last week,
in this beauty hits of June article
, how I've also been able to take some time for self-pampering, giving my skin and my body some well-deserved love and how I've fallen in love with local brand
RARE SkinFuel
. Well, you know me, I'm a beauty junkie, always on the hunt for new beauty products to try and beauty entrepreneurs to discuss with (I blame working in the beauty industry for a few years back in France for my total obsession with anything related to beauty) so of course couldn't resist a little beauty talk with Michelle Chen, founder of my latest favourite skincare brand.
Thanks, Michelle, for taking the time to answer a few questions. First of all, can you introduce yourself? Who are you? Where do you come from and what is your background?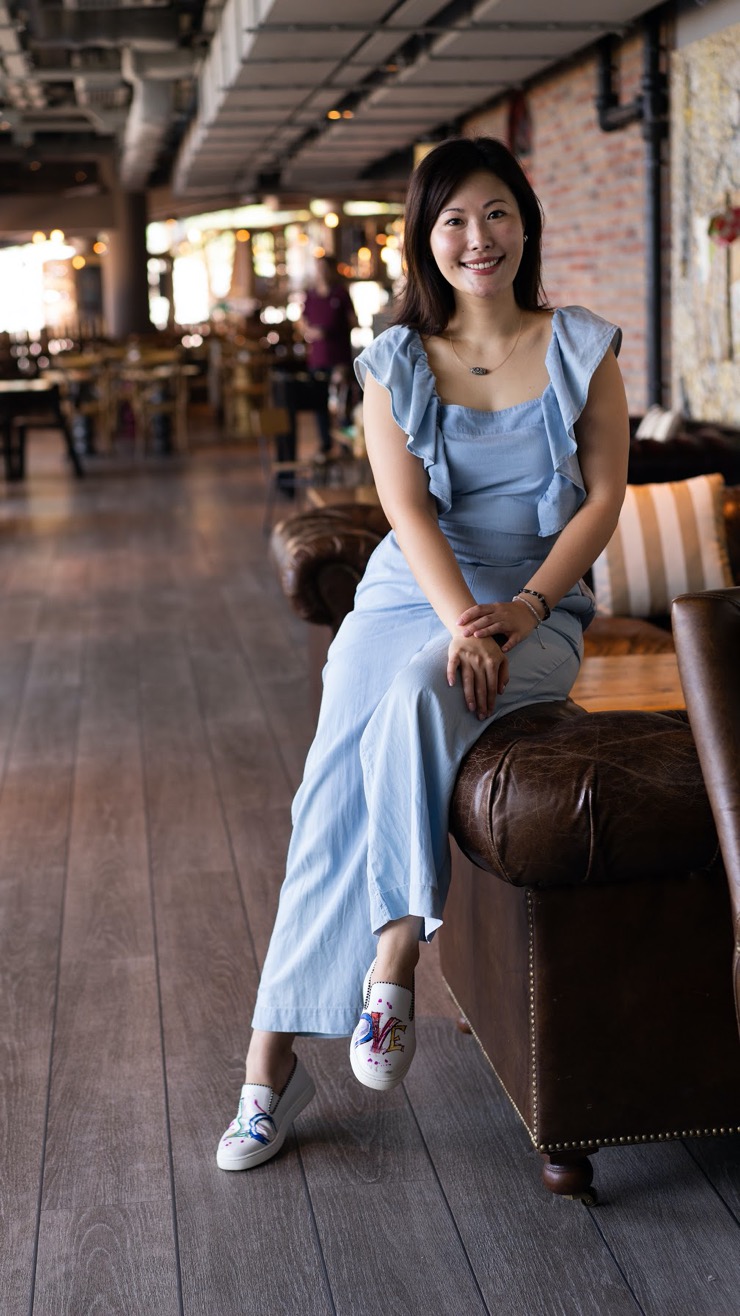 I was born in Taipei but immigrated to San Francisco Bay Area when I was 12. I started my career back in the US, working as a web/graphic designer in Silicon Valley start-ups from the age of 16. Working in the Silicon Valley has given me a great variety of experiences and skills whether it is in design, merchandising, project management or successfully building and leading a start-up.
Having those experiences and skills has made it possible for me to pursue my own dream and launch my brand, RARE SkinFuel at age 37.


So, launching a beauty brand, was your dream?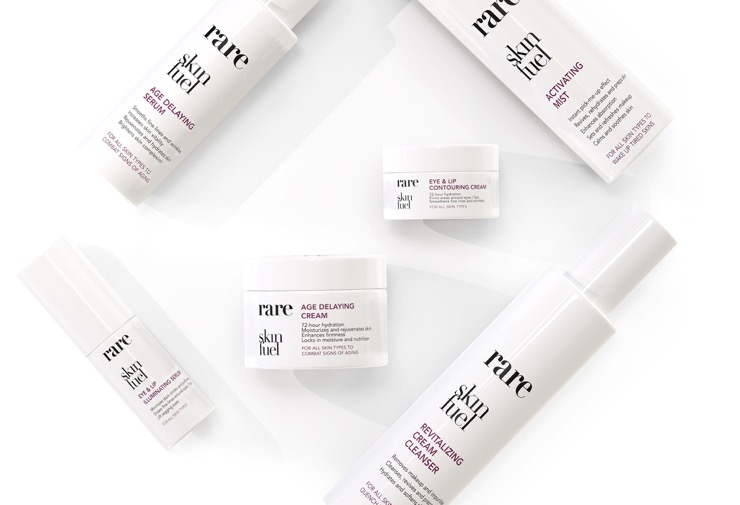 I've been obsessed with skincare products since I was 13. One of the first thing I did when I started to make money at 16 was to pay for regular professional facials. "Working hard and spend hard" has always been my motto.

Life went one, and I started to experience the skin-aging process. I became a mother, a life transition which also translated in hormonal changes, I had my shared of sleepless nights and started to feel less confident about myself. I've tried almost every skincare product available on the market, hoping to regain my previous glow and confidence but at the same time wearing thick foundation and concealer to cover up the flaws developed during matrescene. But, being obsessed with skincare, I've known from a long time that when it comes to aging prevention is better than correction. So, when my daughter Danica turned 4, I decided to create these products I've been unsuccessfully looking for.

RARE isn't just about the products. It's also about the empowerment of women. Selfcare, self-value, self-respect. I wanted to show other women that you can time some time off to enjoy the experience of motherhood and it doesn't mean you are giving up your career permanently. Being a mother, you still have the strength and ability to create something.


Why did you decide to use native Australian natural ingredients for your brand?
Those ingredients are edible beauty: fruits and plants that are grown from the untouched territories in Australia and packed with loads of antioxidants and have the highest skin healing power.

We use for example the Davidson Plum extract, with Davidson Plums being grape-like fruits found natively in Australian rainforests and rich in natural compounds that have powerful regenerative, antimicrobial and anti-aging effects on the skin, or the Lilly Pilly extract, with Lily Pilly being a bush native shrub grown extensively throughout Australia where the Aborigines traditionally used it for its healing properties.


What would you say has been, so far, the deepest challenge in your entrepreneurial journey?
Entrepreneurial journey is never an easy route. Every day is a new challenge but the deepest one has probably been the transition between being a mother and housewife to being an entrepreneur.

After 11 years of being married and 6 years of taking care of my daughter, even my families and friends had forgotten I had a career before. I've heard many negative voices and thoughts and support was not always there when I decided I wanted to launch my own brand. But I have learned to disregard the negative comments and trust my beliefs and my vision. "trust your instinct and keep going, trust your dream and let it happen if you put your thoughts in it" has been my motto.


And the greatest reward?
Receiving positive feedback from RARE SkinFuel users definitely is the greatest rewards. People love our products and when I receive a feedback such as "Thanks to RARE SkinFuel, I'm starting to not wear makeup", I know all the work I've put into my brand was worth it.


What's next for RARE?
We first launched online in October 2019 and opened our first offline store at AndFit Studio in Central earlier this year. Two more counters are coming up: one in TST in September and one in Causeway Bay in December.

Another exciting news is we just finished manufacturing our Professional line products meaning that our products will soon be available for professional facial services in various locations.


What does a typical day in your life looks like those days?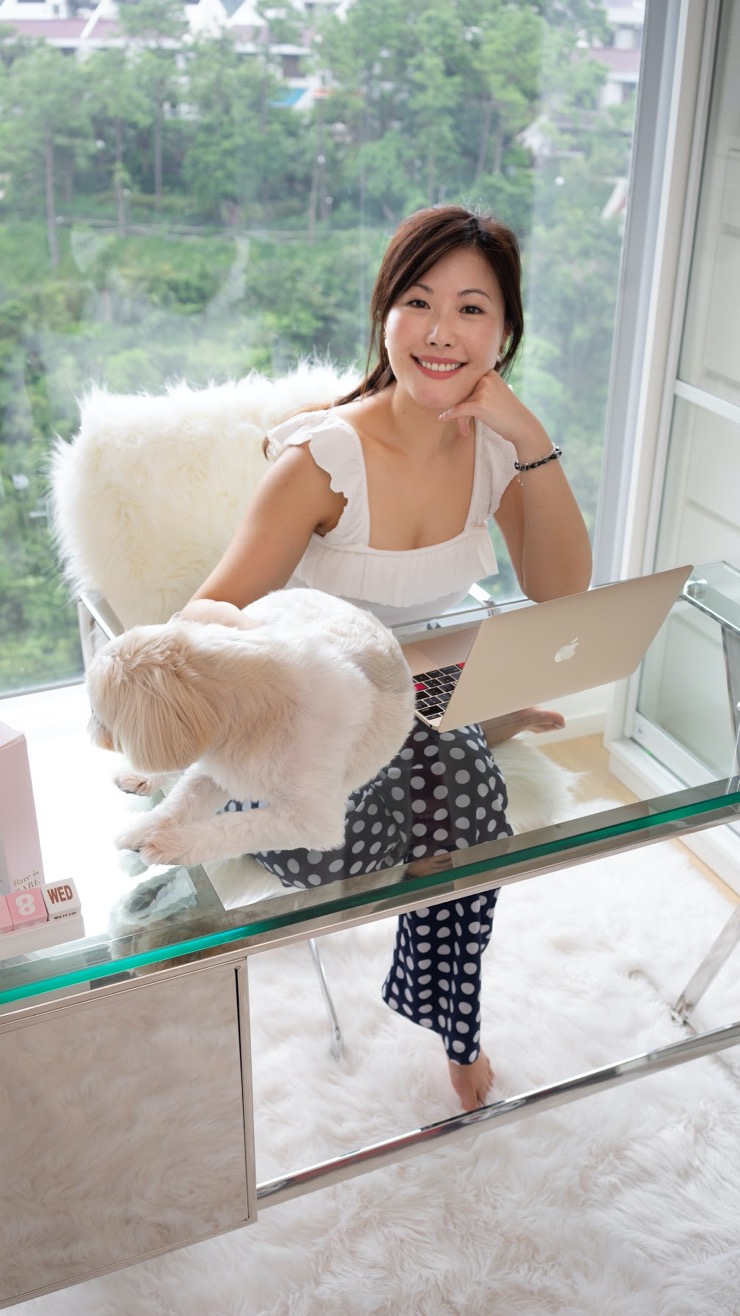 My days are usually very well-planned, especially at the moment since my daughter Danica cannot attend school because of the current situation. I have my schedule ready a week in advance.

I usually arrange my meetings in the morning, which is also when I visit my office before going for a workout. I try to squeeze 2 to 3 sessions a week in my schedule.

I recently registered for the online Women's Leadership Program from Yale School of Management Executive education as I firmly believe they are 4 things women my age should have, and no I'm not talking a house and children:
Ability, and willingness, to keep learning
Ability to be financially independent
Confidence that comes within 1 and 2
Few close friends who you can share successes and failures with


Knowing you are a beauty guru, I'm probably not the first one to ask this question but what is your beauty routine?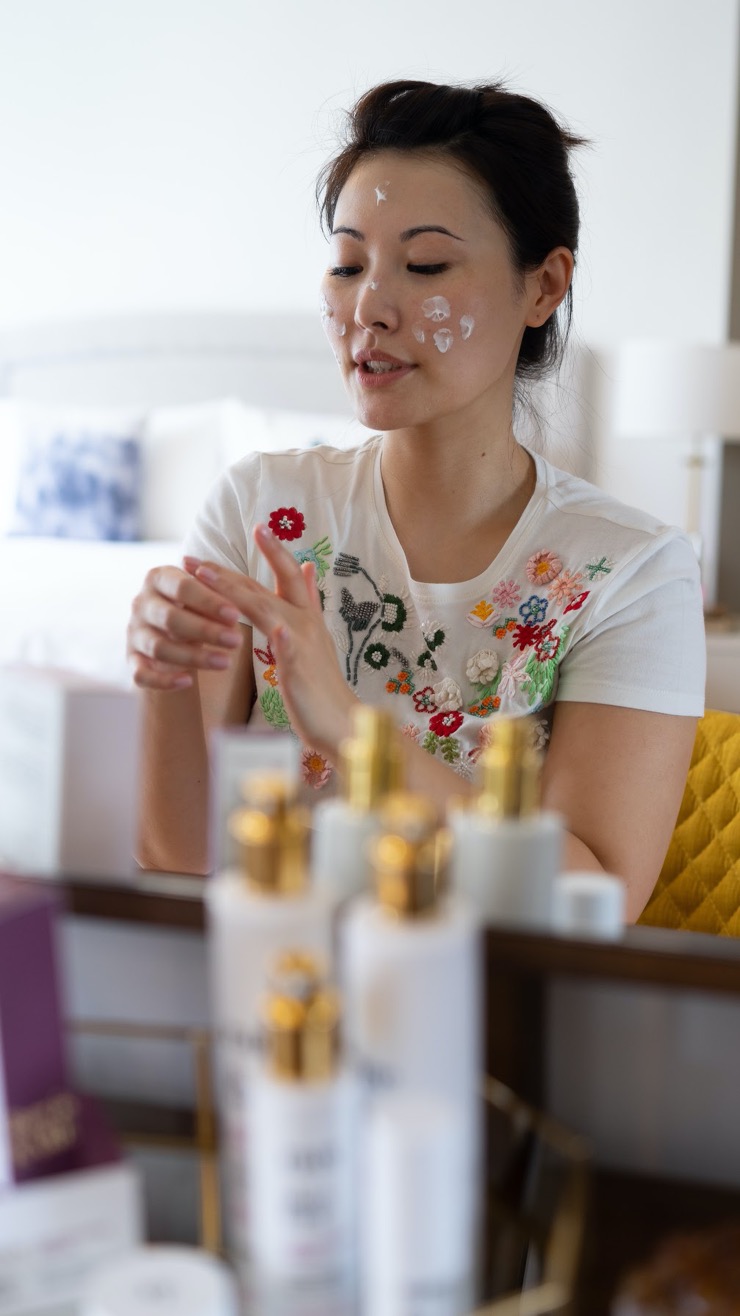 The main focus of my routine is on skincare. I'd rather spend more time preparing my skin and giving it some self-love than hiding it with make-up.

Step 1: I would use our Revitalizing Cream Cleanser twice to remove impurities, revives and preps skin.

Step 2: Use our Activating Mist for an instant pick-me-up effect. It helps to rehydrate and enhances skincare products absorption.

Step 3: Eye & Lip Illuminating Serum to minimize dark circles and puffiness. It smooths the fine lines around your eyes and lips for an instant lifting effect. I love this product because I never look tired even if I sleep at night.

Step 4: After I let the Eye & Lip Illuminating Serum to absorb, I would use our Age Delaying Serum everywhere on my face and neck to smooth fine line and wrinkles. It rejuvenates and hydrates the skin and creates a nice skin complexion.

Step 5: Eye & Lip Contouring Cream. On the days when I feel my skin is very dry or to create more illuminating look, I would layer our the eye & lip contouring cream for 72-hour hydration and adds more firmness around the eye and lips. (If you have more oily skin, you can just use the serum alone during the day and wear cream at night)

Step 6: Age Delaying Cream. Same thing with the eye & lip cream. I would layer the cream to lock in 72-hour hydration and nutrition. Sometimes I use them on my cheeks, neck and avoid my T-Zone during the day. But at night, I would use apply a thick layer before bedtime after the serums.

Before I go into the sunscreen, I usually let all the skincare products I applied to set into my skin which takes about 5-10 minutes before I apply the tinted moisturizer and lipsticks before leaving the house.

I also use the Detoxifying and Restoring Australian Clay Masks on a weekly basis to enhance at-home treatment or prepare my skin before an event where more makeup will be used.