by Aude Camus
Do you remember this write-up "
10 Parisian sweet treats you must try on a trip to Paris
" I posted after my trip in Paris back in June? Writing this piece made me realize how much I love being able to treat myself to a nice little sweet treat at every corner and how much I was missing it in Hong Kong. You know me, food is a serious business to me. But I am also not the kind of person to admit defeat that easily and I decided to go on the search for the best sweet treats in the 852. It did take quite a lot of researches (aka me scrolling Instagram and looking at seriously mouth-watering pictures of very pornfood treats) and I did eventually found a few things I knew I needed to try, one of them being the very good looking Pavlova featured on
Le Dessert
's Instagram account. Not only does their signature dessert look seriously good but I also love their motto: "French, Fluffy and Fresh". I thought "let's make it both fun and useful" and went on a little tasting while having a nice talk with Julien, who co-founded the brand with his partner Alexis.
Hi Julien. Thanks for meeting me today (and thanks for the yummy treat!). Would you give me a bit more info about you? Who are you, how and when did you move to Hong Kong and why did you launch Le Dessert?
I am 37 and I moved to Hong Kong 2.5 years ago. I wasn't at all in the FnB industry before but was working as Marketing Director for Withings, a company designing connected devices. The company was bought by Nokia which gave me an opportunity to move here to Hong Kong. But only after a few months, I decided to launch my own company willing to bring some fresh air to the French pastry scene here in Hong Kong.


Why launching a pastry brand?
I come from Burgundy and the love for good food runs in my blood. During my first few months in town, I did notice locals do love a good meal too and I also noticed they are quite keen on buying cakes. Think about it, you even find cake shops in the MTR. The thing is, the sweet offer in Hong Kong isn't really exciting. Most of the cakes are just basic sponge cakes, sometimes with a few layers of cream, very often industrially baked. As for French pastries, it seems you can only find them in luxury hotels whereas in France, yummy pastries are to be found at every street corner. I saw it as an opportunity for me to try and bring something new, something fresh, to Hong Kong.


Is the French identity of the brand important to you?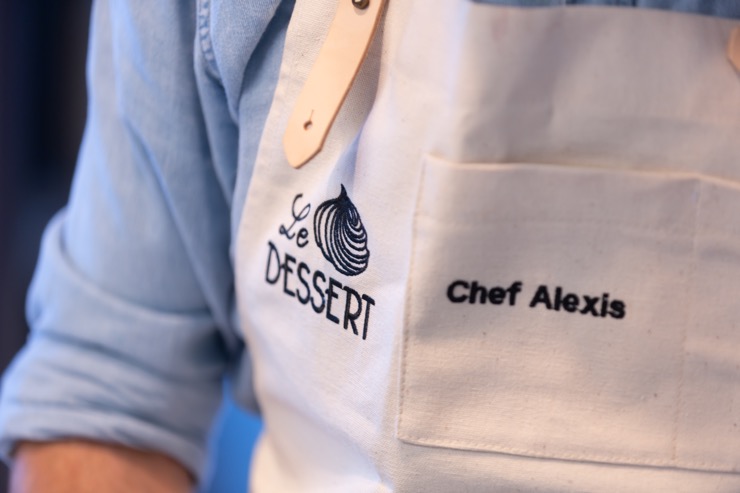 Definitely. Our name is French (but what's great is that people understand right away what it is all about). Our ingredients are French. Not because we want to be posh or anything but just because some French ingredients just don't have any equivalent: take our cream, there's no other cream which can be whipped like that still keeping a light as air texture.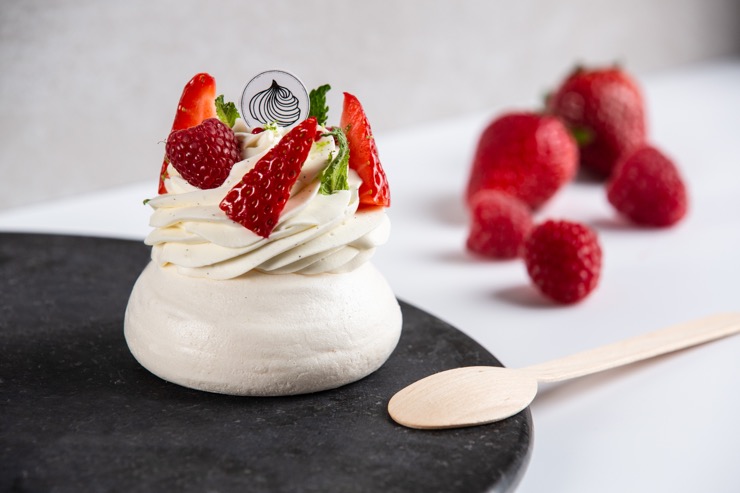 Our marketing is also quite French. But we also insist on reminding people that the brand was born here in Hong Kong and that we did not just brought over something from France.


You currently have one signature dessert – the Pavlova – are you planning on further expanding the range?
Yes. This is also why our name is Le Dessert because it gives us some flexibility. But we first wanted to focus on one dessert and make sure to do it perfectly. Pavlova wasn't the first idea I had in mind, I actually wanted to do a Merveilleux but this one is very niche, even for French people, and I was afraid it would be too sweet for the local taste. We finally decided to go for the Pavlova which is also kind of a niche dessert but a bit more known, especially because it is also quite easy to find in Australia and New-Zealand.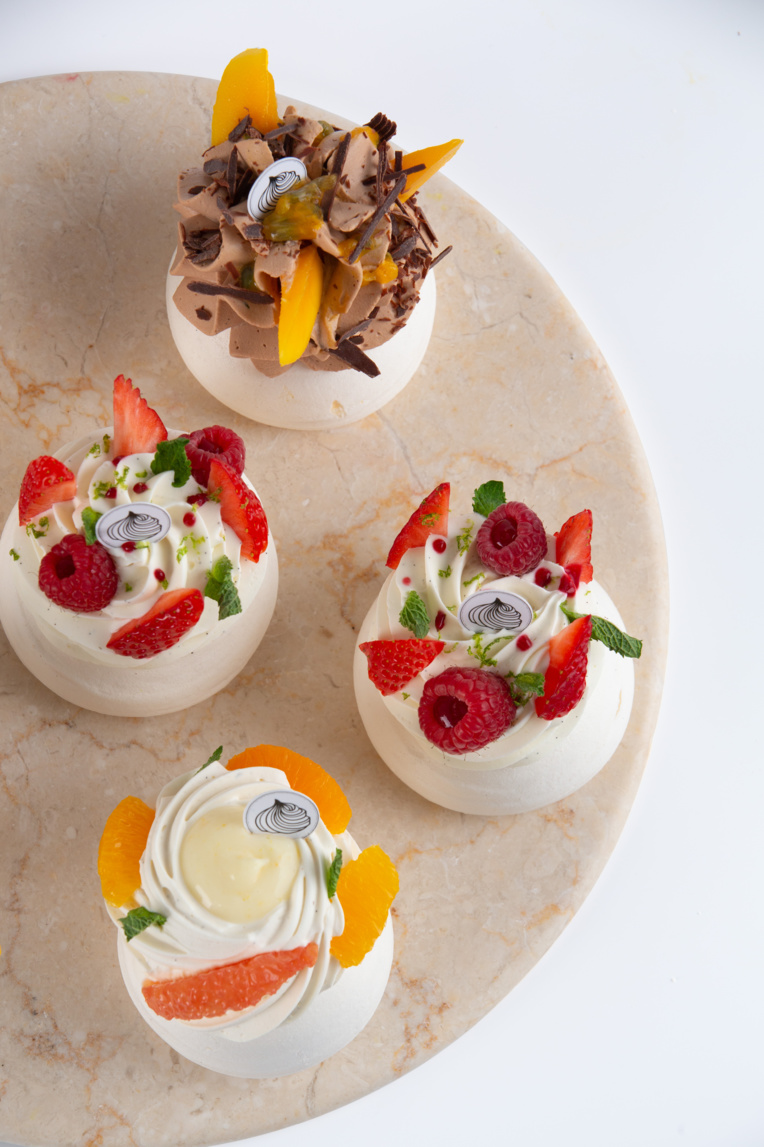 It looks like a very simple dessert from the outside but it is definitely not an easy one to master: the meringue has to be crunchy on the outside but soft and fluffy on the inside and you also have to make sure the quality is the same each and every day (humidity definitely also adds a challenge). I wouldn't have been able to do it without Alexis (editor's note: Alexis Watrin is Julien's business partner and a French pastry chef).


What other French dessert would you be keen on bringing to Hong Kong?
I'm thinking of a Millefeuille maybe. What's important is to always make sure we can bring a modern twist to it.


Your desserts are very eye-catching … do you see it as a must in a world powered by Instagram?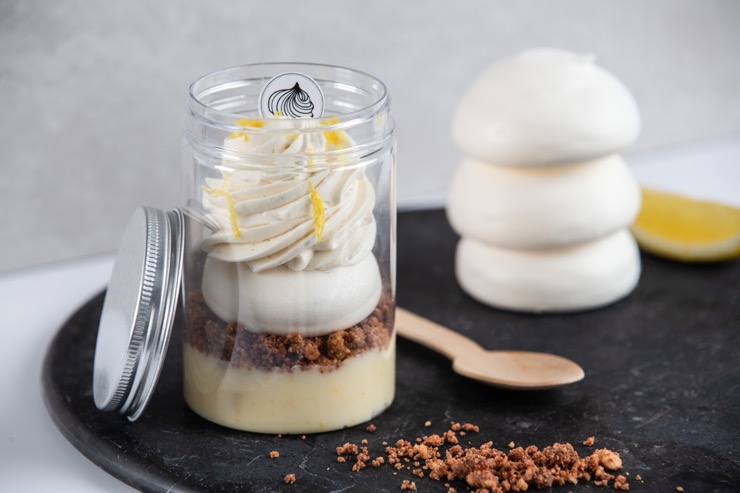 Absolutely. We definitely wanted our products to look good on social media. And not only the final product, this is why we are finishing off our products in front of the customers, adding the cream and fruits at the very last minute. We want people to be intrigued and take videos and pictures. One thing though is you can't only think about the look of your products, if you tease people you also have to make sure the taste is good. it is quite often that people buy a dessert based on its look but find the taste very disappointing and this is a no go for me.


What would you say has been the most challenging, so far, running your business here in Hong Kong?
The first challenge was to find the right product. Another challenge is to stay agile and be able to cope with very demanding consumers. Hong Kong is such a competitive city; you can't never rest and always have to think about "what am I doing next?".


And the most rewarding?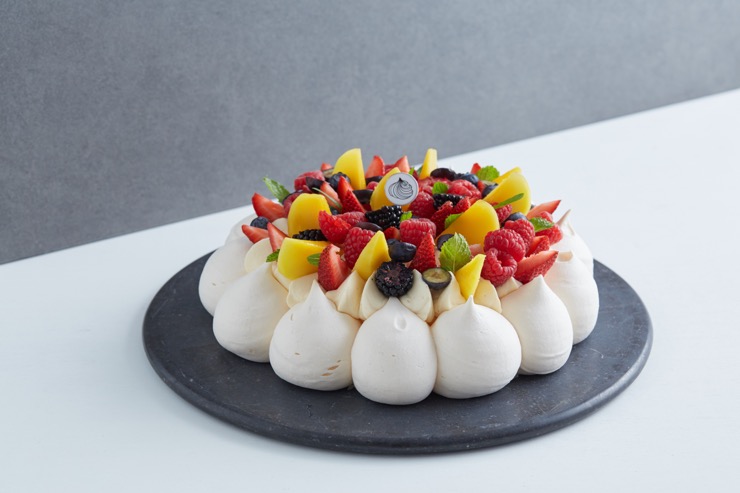 I love it whenever we received an order for a "celebration cake" because we mainly focus on our individual desserts and do not really advertise our big ones so I'm always pleasantly surprised when people order one.


Who are your clients?
Mainly local people, I guess it's because of our location in this mall. You have the people who are here to shop or who are just passing by, they spot us and see it as an opportunity to have a little break. You also have people working in the offices around and having a birthday party, a farewell or whatever else to celebrate. And you have people who come because they need to take a dessert home, for example because they are hosting a dinner. We also do catering for brands.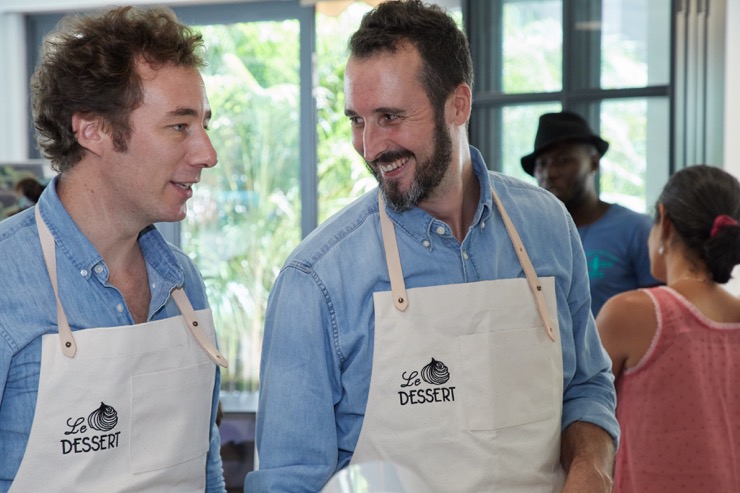 This is actually how we started, before having the shop, as I first wanted to test our product and see if people liked it. We are lucky to work with some very cool brands, mostly in the fashion industry.


What are the next steps?
We are pretty open in terms of what to do next as long as it is French, Fluffy and Fresh.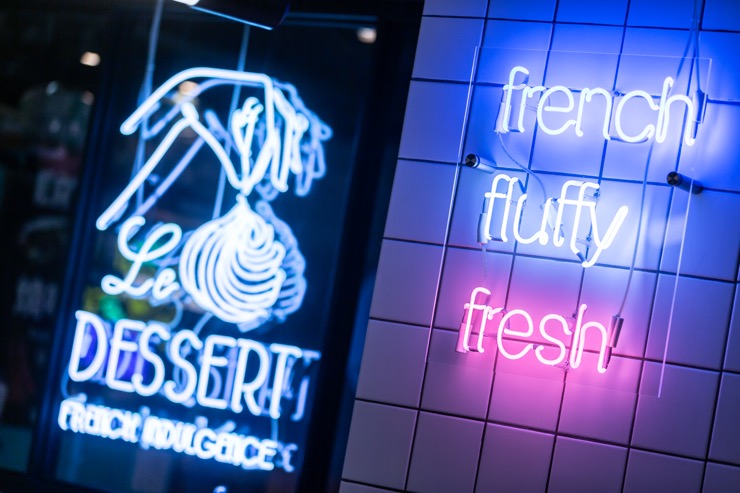 We just launched our first sandwiches because they are many people passing by at lunch time and we wanted to attract them. Our sandwich is French, made with Comté cheese, fresh and fluffy because it comes in a donut bread. I am definitely working on expanding our offering, also interested in doing more catering and working hard on this first counter to be successful. Then, maybe, we will think about opening other shops.
Le Dessert, Pastry Bar & Shop
Shop No.C01aa, 1/F., Queensway Plaza, 93 Queensway – Admiralty